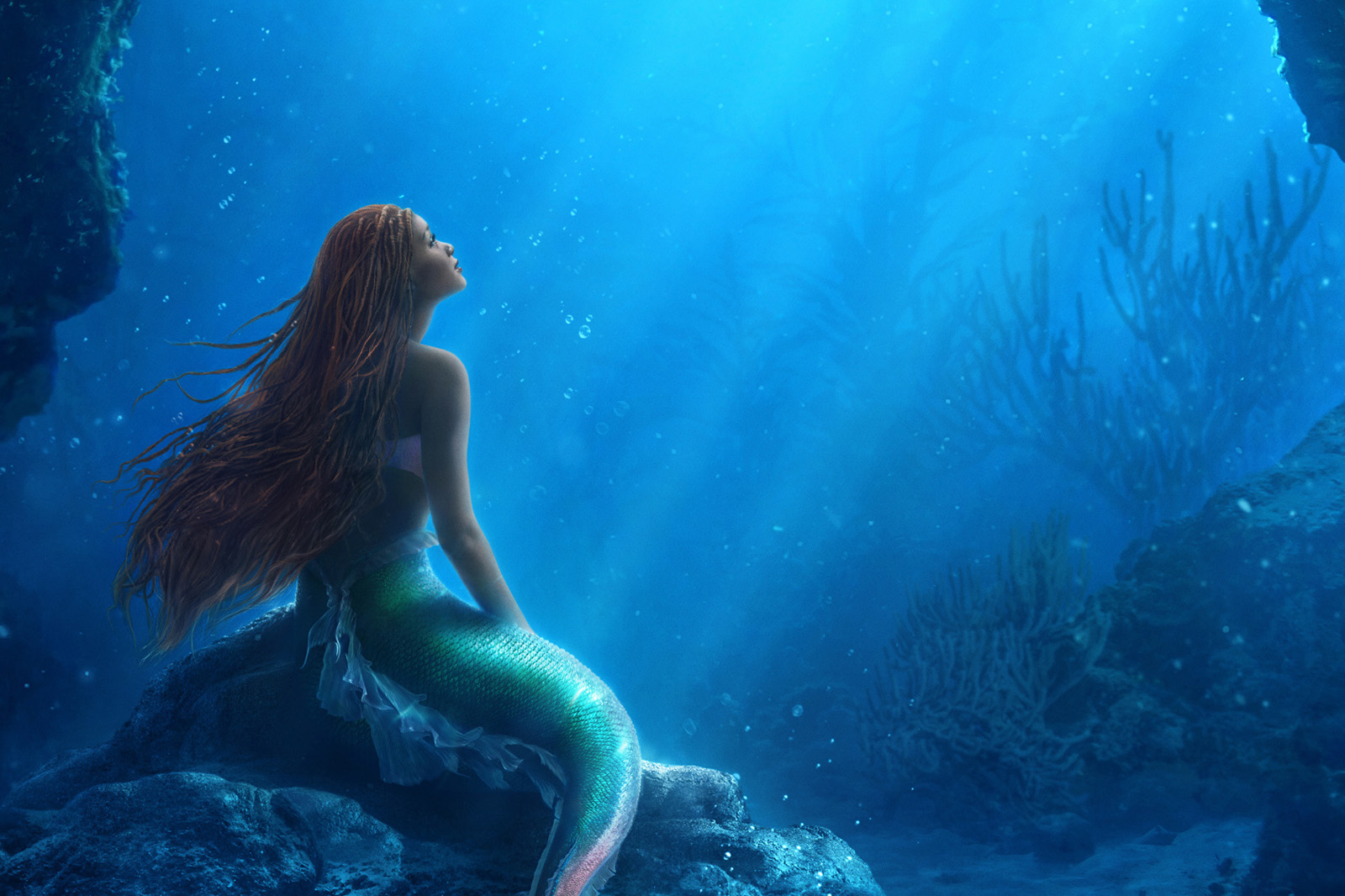 Exciting Movie Releases To Look Forward To in 2023
---
From rom coms to ambitious sci-fis, there's plenty to look forward to in 2023
Consider yourself a film fanatic? Or perhaps you made a New Year's resolution to take more trips to the cinema? Whether you're a Letterboxd lover (if you know, you know) or just like keeping up with the latest trends, here are all of the hottest 2023 movie releases to get excited for this year.
The Ultimate Movie Calendar 2023
January:

A Man Called Otto

February:

Knock at the Cabin, What's Love Got To Do With It?

March:

A Good Person

April: Chevalier,

Dungeons & Dragons: Honor Among Thieves, Beau Is Afraid, Salem's Lot

May:

Love Again, The Little Mermaid

June:

Spiderman: Across The Spider-Verse, Asteroid City

July:

Mission: Impossible – Dead Reckoning, Part One, Oppenheimer 

August: Challengers,

The Last Voyage of Demeter

September:

A Haunting in Venice

October:

True Love

November:

Dune: Part Two, The Ballad of Song Birds and Snakes

December:

Wonka, The Color Purple

TBC:

Greatest Days, Past Lives, When You Finish Saving The World
New Movies Being Released In 2023
A Man Called Otto
6 January, Sony Pictures
Fredrik Backman's A Man Called Ove was originally published in 2012 in Swedish, with a Swedish language adaptation being released in 2015. With the novel being translated into English and published in 2013, it's now time for an American version, starring Tom Hanks as Otto (rather than Ove). A Man Called Otto will follow Otto (Hanks), a grumpy 60-year-old who decides to kill himself, but his attempts are repeatedly interrupted by boisterous neighbours who ultimately become unlikely friends.
Knock At The Cabin
3 February, Universal Pictures
One for horror lovers. Based on Paul Tremblay's 2019 novel of the same name, The Cabin At The End Of The World follows gay couple Andrew and Eric and their adopted daughter Wen who are taken hostage under apocalyptic circumstances while holidaying in a cabin. The film adaptation has a star-studded cast, including Dave Bautista and Jonathan Groff in lead roles, and Rupert Grint supporting.
What's Love Got To Do With It?
24 February, StudioCanal
Seen this one on the side of a bus recently? What's Love Got To Do With It?, starring Lily James opposite Shazad Latif alongside Emma Thompson, debuted at the Toronto International Film Festival in September 2022 and scooped up the award for Best Comedy a month later at the Rome Film Festival. Set between London and Lahore, the film follows Zoe (Lily), a filmmaker who documents the arrange marriage of her childhood friend and neighbour, Kaz.
A Good Person
24 March, MGM
Written, directed and produced by Zach Braff, A Good Person will follow Florence Pugh and Morgan Freeman alongside Celeste O'Connor, Zoe Lister-Jones and Molly Shannon. Few details have been announced, other than that Pugh will play Alison who, years after being involved in a fatal accident, forms an unlikely friendship with her would-be father-in-law.
Chevalier
7 April, Searchlight Pictures
Having premiered in September 2022 at the Toronto Film Festival, Stephen Williams directed this biopic, which tells the story of the 18th century French-Caribbean violinist and composer, Chevalier de Saint-Georges. Starring Kelvin Harrison Jr. in the titular role, the film tracks the rise and resurgence of Chevalier, along with his complicated love life, the racism of the ancien regime and his falling out with Marie Antoinette (played by Lucy Boynton).
Dungeons & Dragons: Honor Among Thieves
7 April 2023, Paramount Pictures
Based on the popular game of the same name, the live action Dungeons & Dragons: Honor Among Thieves will follow a band of adventurers (including Chris Pine, Regé-Jean Page and Hugh Grant) on an epic quest to find a lost relic.
Beau Is Afraid
21 April 2023 (USA, TBC in the UK), A24 Films
From the director of Hereditary and Midsommar, Ari Aster's Beau Is Afraid will star Academy Award Winner Joaquin Phoenix opposite Nathan Lane, Amy Ryan, Parker Posey, and Patti LuPone. A paranoid man embarks on an epic odyssey to get home to his mother in this bold and ingeniously depraved new film.
Salem's Lot
April 2023, New Line Cinema
Following the recent success of Stephen King's novels on screen – think Carrie (2013), It Chapter One (2017), and Gerald's Game (2017) – Salem's Lot, King's second ever published novel was supposed to arrive in cinemas in September 2022, but it has since been pushed back to April 2023, though a specific date is still TBC. Salem's Lot follows Ben Mears who returns to a town he lived in between the ages of five and nine called Jerusalem's Lot; while there, he discovers the residents are becoming vampires.
Love Again/It's All Coming Back To Me
12 May, Sony Pictures
You'd be correct for thinking the title of this upcoming romantic drama sounds like a Celine Dion song. Based on the 2016 German film SMS für Dich – which was, in turn, an adaptation of Sofie Cramer's 2009 novel Text For You – Love Again (titled It's All Coming Back To Me in the US) follows the route set by recent jukebox musical films like Walking on Sunshine (2014), Last Christmas (2019) and, of course, Mamma Mia! (2008), featuring a soundtrack of Dion songs. The movie will follow Clara (played by Priyanka Chopra Jonas), a woman who copes with the sudden death of her fiancé by sending him text messages to his old phone number, which has now been assigned to a new user, Sven (played by Sam Heughan). 
The Little Mermaid
26 May, Disney
Next up in Disney's series of live action remakes is The Little Mermaid. With Halle Bailey starring as the titular Ariel and Lin Manuel Miranda on the soundtrack, it's one of 2023's most hotly anticipated movie releases. Jonah Hauer-King, Melissa McCarthy, Javier Bardem, Daveed Diggs and Awkwafina will also star.
Spider-Man: Across The Spider-Verse
2 June, Sony Pictures
Across The Spider-Verse was one of 2022's most anticipated movie releases – until it was pushed back to 2023. Separate from Tom Holland's Peter Parker across the Marvel Cinematic Universe movies, the Spider-Verse movies (the first released in 2018, this 2023 edition, and an upcoming 2024 instalment) follow Miles Morales, the 13-year-old biracial teenage son of an African-American father and a Puerto Rican mother, and the second Spider-Man to appear in the Marvel universe.
Asteroid City
16 June, Focus Features
As his signature aesthetic continues to bubble across pop-culture popularity, Wes Anderson's next flick, Asteroid City, will star an ensemble of A-listers – including Margot Robbie, Scarlett Johansson, Tilda Swinton and Tom Hanks – as an eccentric group of stargazing fanatics in 1950s America.
Mission: Impossible – Dead Reckoning, Part One
14 July, Paramount Pictures
With two Mission: Impossibles delayed by the pandemic, this 2023 release slot was originally reserved for Mission Impossible 8, but has since been shifted to this, the franchise's seventh instalment. Tom Cruise, Rebecca Ferguson and Simon Pegg will all star.
Barbie
21 July, Warner Bros
It's finally happening. Barbie has been one of 2022's most influential trends, despite the movie still not being released for another seven months. It's all thanks to leaked images, on-set spottings, and an online obsession with Greta Gerwig's small but mighty roster of directorial movies to date (Little Women and Lady Bird). This high-concept original film was co-written with Noah Baumbach and will star Margot Robbie, Ryan Gosling, America Ferrera, Simu Liu, Emma Mackey, Will Ferral and Ncuti Gatwa and many, many more. Here's everything we know so far.
Oppenheimer
21 July, Universal Pictures
Christopher Nolan's biopic about physicist and 'father of the atomic bomb' J. Robert Oppenheimer will be star studded, featuring Cillian Murphy in the lead role alongside Hollywood sweetheart Florence Pugh, Emily Blunt, Matt Damon, Robert Downey Jr. and Rami Malek.
Challengers
11 August, United Artists Releasing
Following his haunting 2022 Bones and All, Luca Guadagnino is shifting gears in 2023 with sports rom com Challengers. Starring Zendaya opposite Mike Faist and Josh O'Connor, the flick will be set in the world of tennis, following prolific player Art (Faist) who is in the midst of a losing streak. To shake him out of it, his wife and coach Tashi (Zendaya) signs him up to a Challenger event, where they discover he is set to play against her former lover, Patrick (O'Connor).
The Last Voyage of Demeter
11 August, Universal Pictures
Based on a single chapter of Bram Stoker's timeless classic Dracula, The Last Voyage of Demeter will follow a merchant ship (the Demeter) as it is plagued by a dark presence. Based on a screenplay written by Bragi F. Schutt in 2002, the film is directed by André Øvredal, with Corey Hawkins, Aisling Franciosi and Liam Cunningham all starring. 
A Haunting in Venice
15 September, 20th Century Studios
A sequel to Murder on the Orient Express (2017) and Death on the Nile (2022), A Haunting in Venice will be based on Agatha Christie's 1969 novel Hallowe'en Party. Directed by Kenneth Branagh – who also plays the lead – the film will follow Poirot who, now retired, must solve the mysterious murder of a guest at a séance he attended. 
True Love
6 October, 20th Century Studios
Though few details have been released, we're still letting ourselves get excited for this 2023 sci-fi release, which will be set in modern day Australia where a dating app manages your relationship for you. Starring David Washington and Gemma Chan, the film is written, directed and produced by Gareth Edwards who also directed Godzilla (2014) and Rogue One (2016).
Dune: Part Two
3 November, Warner Bros
Following the acclaimed 2021 adaptation of Frank Herbert's seminal sci-fi classic starring Timothee Chalamet and Zendaya, Dune: Part Two will arrive at long last in cinemas in November 2023. With Florence Pugh, Austin Butler, Léa Seydoux and Christopher Walken all joining the cast for Part Two, it's set to be a showstopper.
The Hunger Games: The Ballad of Song Birds and Snakes
17 November, Lionsgate
Suzanne Collins' The Hunger Games trilogy was a massive success, which ushered in a new era of young adult action films (think Divergent, The Maze Runner, The Mortal Instruments), especially those led by women. Collins' 2020 prequel The Ballad of Song Birds and Snakes will transport us to the Capitol, where we follow a young Cornelius Snow (later President Snow). With a killer ensemble cast (Peter Dinklage, Viola Davis, Hunter Schafer), it's sure to be one of the year's hottest movie releases.
Wonka
15 December, Warner Bros
After a year of Timothee Chalamet sightings on set in Oxford, there's still a year to wait for Wonka, slated for release in December 2023. Chalamet will star as a young Willy Wonka, with Keegan-Michael Key, Sally Hawkins, Jim Carter, Matt Lucas, Natasha Rothwell, Olivia Colman, and Rowan Atkinson also confirmed to star.
The Color Purple
22 December, Warner Bros
Based on Alice Walker's seminal classic 1982 novel of the same name, The Color Purple will arrive in cinemas ahead of Christmas with a new 2023 book adaptation, almost 40 years after Stephen Spielberg's 1985 adaptation of the novel. The film will follow Celie (played by Fantasia and Phylicia Mpasi) and her life-long struggles in southern America in the early 1900s. Colman Domingo, Taraji P. Henson, Corey Hawkins and Halle Bailey will also star.
Greatest Days
Summer 2023 (TBC), Bron Releasing
Like Love Again (see above), a Take That jukebox musical will arrive in cinemas next summer, hot on heels of the stage musical, which is scheduled to tour the UK from May. Comedian Aisling Bee will star in the lead role, with a fictional Take That band made up of Aaron Bryan, Dalvin Cory, Joshua Jung, Mark Samaras and Mervin Noronha.
Past Lives
Summer 2023 (TBC), A24
After debuting at Sundance 2023 in January, Celine Song's Past Lives has accumulated significant buzz. Starring Greta Lee, Teo Yoo, and John Magaro, Past Lives is a decades-spanning romance about two childhood friends who are separated when one emigrates from South Korea. Two decades later, they are reuinited in New York.
When You Finish Saving The World
TBD, A24
Starring Julianne Moore and Finn Wolfhard as a mother and son duo, When You Finish Saving The World is Jesse Eisenberg's directorial debut, based on his 2020 audiobook of the same name. A coming-of-age film from A24 (the same distributor as Lady Bird and Everything Everywhere All At Once), the previews received plenty of praise. Debuting at Sundance in January 2022 and with a scheduled US release date in January 2023, it's (hopefully) not long before When You Finish Saving The World will arrive in the UK, too.
Featured Image: Teaser poster for The Little Mermaid, courtesy of Disney.