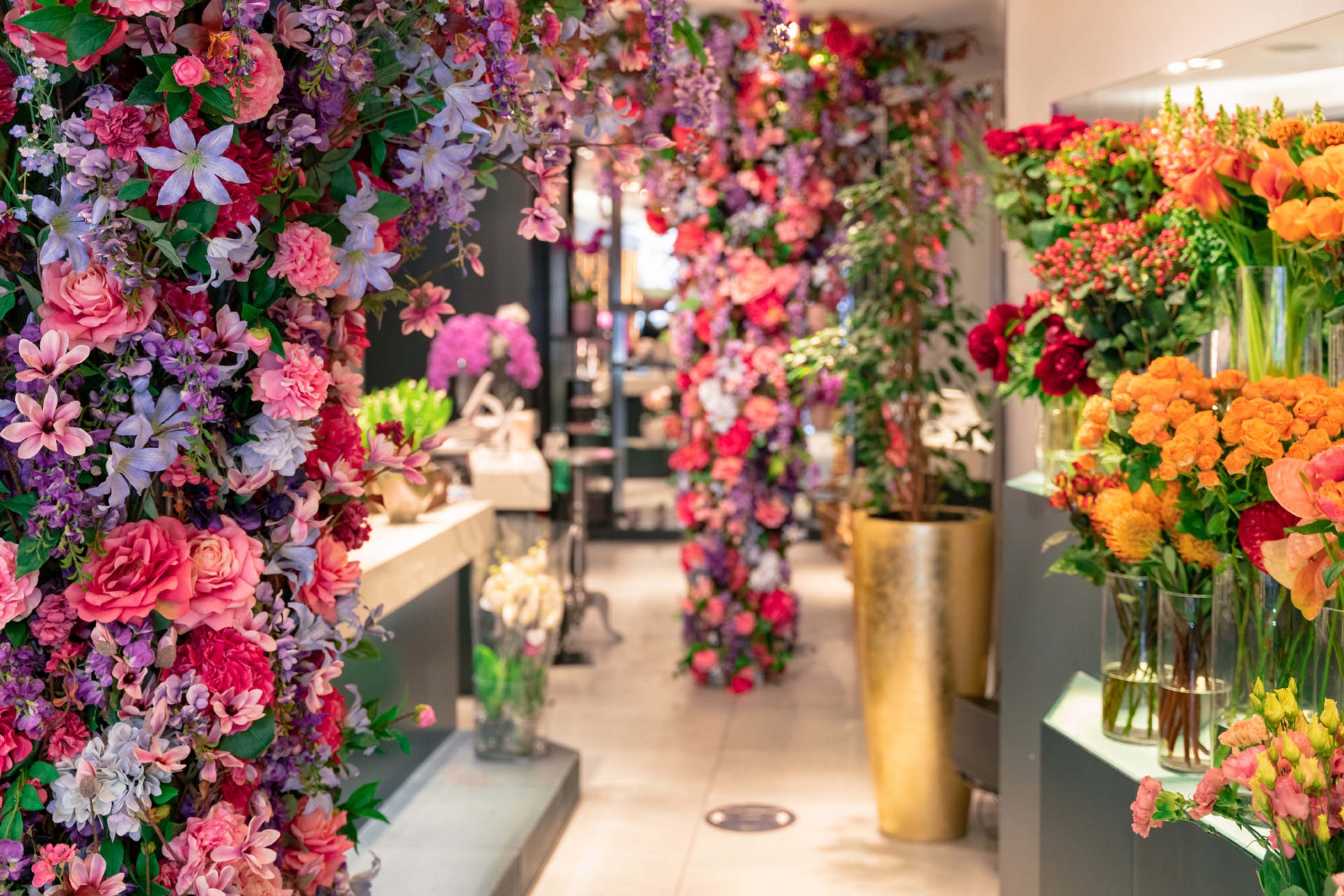 Belgravia In Bloom 2023: The Guide
Everything you need to know about the May festival
We love admiring flowers as much as the next person, so it's always a joy when beautiful blooms arrive in the city. Coinciding with the annual RHS Chelsea Flower Show, Belgravia in Bloom is back for May 2023, bringing beautiful blossoms to the Big Smoke. Here's everything to expect this year.
Belgravia In Bloom 2023: The Guide
When Is Belgravia In Bloom 2023?
This year, Belgravia in Bloom will take place from 22–29 May 2023, in the height of spring and in tandem with the RHS Chelsea Flower Show (running 22–27 May 2023). 
What Is The Theme?
Belgravia in Bloom's 2023 theme is 'Into the Wild', celebrating all creatures great and small, from majestic tigers to delicate butterflies. Falling during the month of King Charles III's Coronation, many installations will also celebrate the King's ascension, with 'kings' and 'queens' of habitats displayed with royal adornments. And how better to celebrate our new, eco-conscious King than with a nod to nature's wonders?
'This year's theme is very inspiring as it goes back to the root of where flowers and plants come from, and its environment,' says Neill Strain, luxury florist and creative director of his own boutique in Belgravia. 'It will enable us to showcase what nature gives us but also to give back by showing its beauty and the importance of preserving it.'
Enhancing the theme is a partnership with the London Wildlife Trust, who will ensure all of the installations are created using biodiversity-boosting flowers, and host a hedgehog van in Eccleston Yards where visitors can make 'seed bombs' for their own gardens.
'At London Wildlife Trust we're committed to inspiring people to engage with and stand up for nature, which is why we're thrilled to further our long term partnership with Grosvenor by collaborating on this year's Belgravia in Bloom,' says Matthew Frith, Director of Research and Policy at Wildlife Trust and guest judge on this year's installation competition panel. 'From the flowers used to create the magnificent floral installations, to the eclectic diversity of animals they represent, this year's wilderness theme encourages visitors to celebrate the wonder of nature and the work to protect the places where it lives.'
Keep Your Eyes Peeled For…
Expect to see magnificent creations from the neighbourhood's iconic florists, including Neill Strain, Moyses Stevens and Judith Blacklock. The full lineup is slowly being revealed as installations pop up across Belgravia, transforming the pretty streets into a wondrous wilderness. With stunning displays and Instagram opps at every turn, here's a sneak peek at what you can find…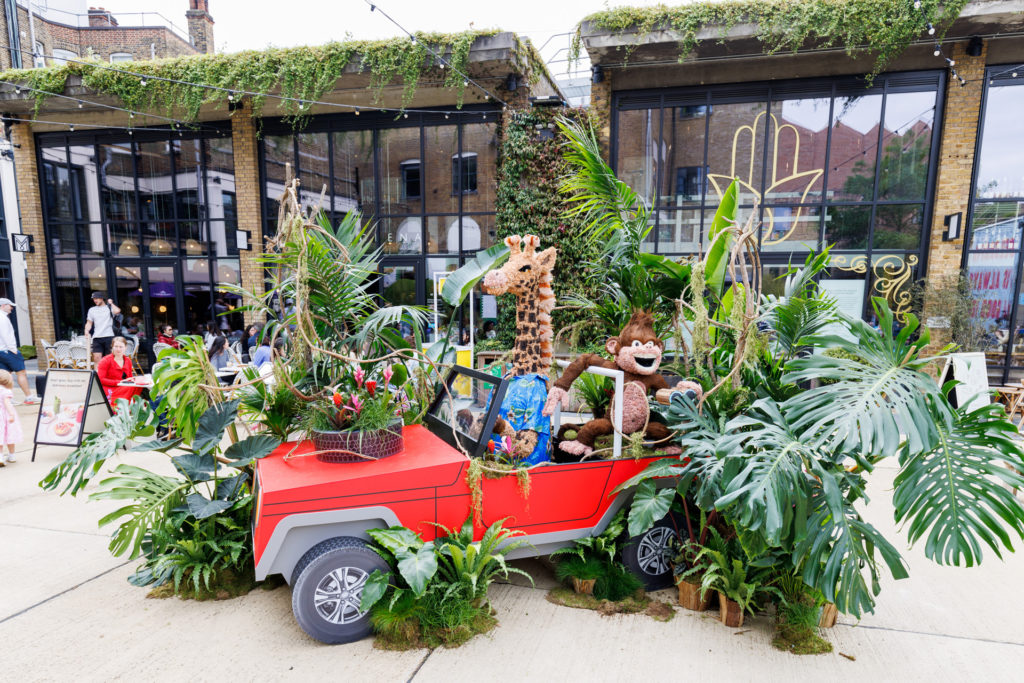 What's On?
There will also be a range of floral-themed events on the agenda at shops and restaurants in Belgravia, including 'Into the Wild' themed products, menus and cocktails. This includes:
The Biscuiteers

at Eccleston Yards: Attend expert icing classes and learn to perfectly pipe, feather and ice floral-themed biscuits – and take home a tin filled with your tasty creations, too. Tickets now on sale at

biscuiteers.com

 

The Lanesborough Hotel:

Sip on a specially designed cocktail.

Catherine Best:

The luxury jeweller is partnering with the David Shepherd Foundation to host an art exhibition in-store.

Peggy Porschen:

A 'Corals & Florals' themed cake collection to accompany their sea garden inspired installation.

Jo Loves:

Floral Tapas experience with a glass of Elderflower & Rose Prosecco.

Belgravia Books:

20 percent off when you present a Belgravia in Bloom map in store.

The Hari:

'King Louie' cocktails, wild-themed amenities and 'adopt-an-orangutan' opportunities for guests in collaboration with the Born Free foundation to help protect the natural habitats of

Orangutans.

Judith Blacklock Flower School:

Receive a complimentary book when you book a class during the festival. 

Morena:

The Latin-American restaurant will host a terrace in collaboration with Beesou, the BCorp on a mission to save the bees, serving delicious honey-based aperitifs and bee-themed cocktails.

Motcombs:

A Whispering Angel Rose wine Summer Al Fresco Summer Floral Terrace.

Bonadea:

Pop-up from jewellery designer Nicola Bathie with an exclusive afternoon tea in collaboration with The Corinthia Hotel.
Stay up to date at belgravialdn.com
All images courtesy of Belgravia London.