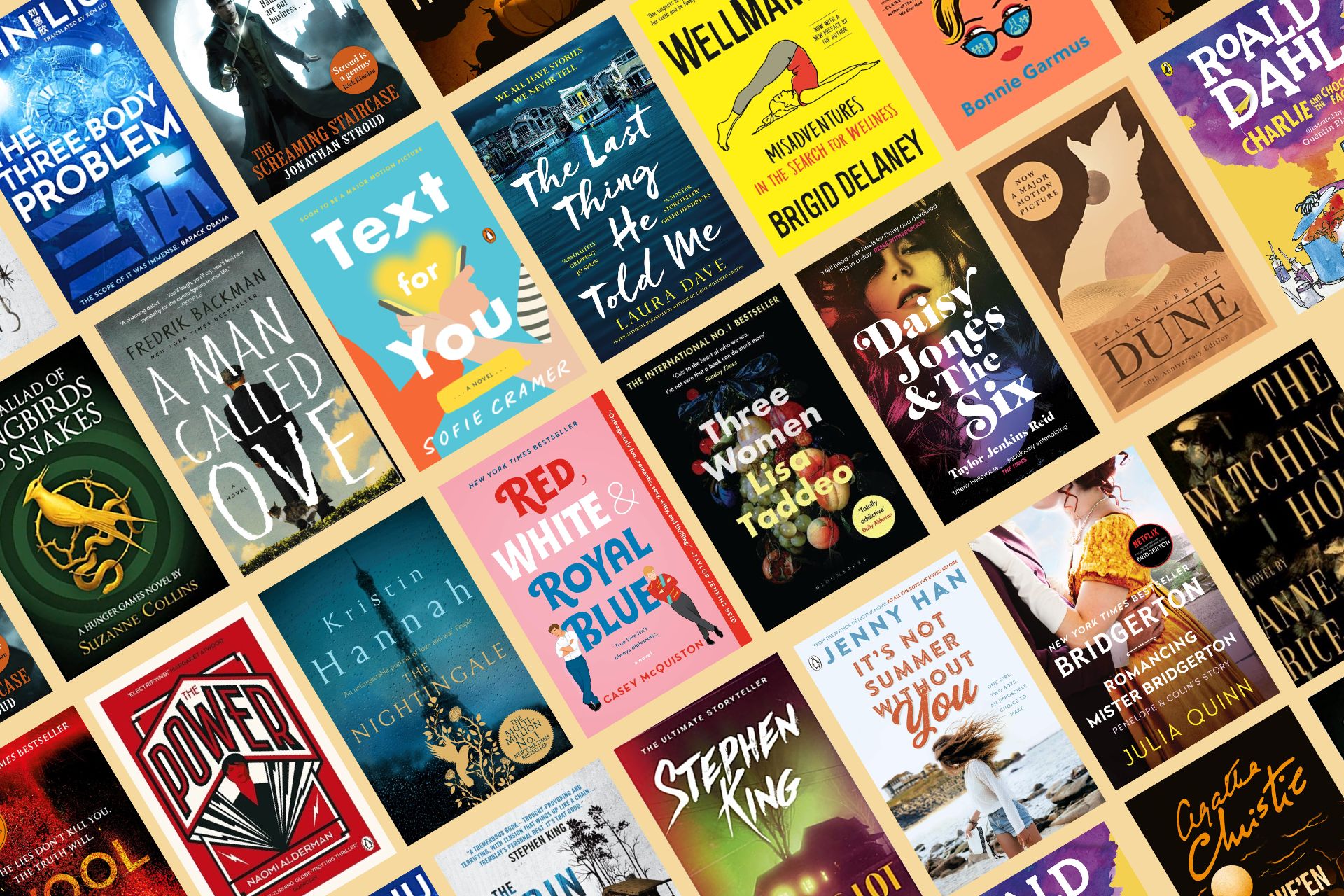 Books To Read Before Their Adaptations Are Released in 2023
---
Assigned reading: these soon-to-be blockbusters
Avid readers are well-acquainted with the satisfied feeling of knowing exactly what is happening on screen when watching a book-to-film or TV adaptation. (Though we also know the immense pain that comes from a poor adaptation…) And – from BBC series This Is Going to Hurt (Adam Kay) and Conversations With Friends (Sally Rooney), to streamers' The Wonder (Emma Donoghue) and Luckiest Girl Alive (Jessica Knoll), to the theatrically released flicks Bullet Train and Where The Crawdads Sing – 2022 was a great year for books on screen. Due to Covid, there has been a lot of backlog; if all goes to plan, 2023 will see many of the decade's halted adaptations finally land on our screens. We've rounded up the best books to read before their adaptations are released in 2023. Happy reading!
Your 2023 Book Adaptations Calendar
January:

A Man Called Otto, Mayfair Witches, Lockwood & Co.

February:

Knock At The Cabin

March:

Daisy Jones & The Six, The Power, The Power, Wellmania

April:

The Last Thing He Told Me

May: Silo,

Love Again

June: No releases confirmed (yet)
July:

The Summer I Turned Pretty

August:

Heartstopper, The Last Voyage of Demeter, Red, White & Royal Blue

September:

A Haunting in Venice

October: No releases confirmed (yet)
November: All the Light We Cannot See,

Dune, The Ballad of Song Birds and Snakes

December:

Wonka, The Color Purple

TBC:

Salem's Lot,

Three Women, Bridgerton, Lessons in Chemistry, 3 Body Problem, The Nightingale, The Fall of the House of Usher
Book Adaptations 2023: Film & TV
A Man Called Otto
Released: 6 January, theatrical release
Fredrik Backman's A Man Called Ove was originally published in 2012 in Swedish, with a Swedish language adaptation being released in 2015. With the novel being translated into English and published in 2013, it's now time for an American version, starring Tom Hanks as Otto (rather than Ove). The novel follows Ove, a grumpy 60-year-old who decides to kill himself, but his attempts are repeatedly interrupted by boisterous neighbours who ultimately become unlikely friends.
Mayfair Witches
Released: 8 January, AMC (BT in the UK)
Based on Anne Rice's '90s trilogy Lives of the Mayfair Witches, Mayfair Witches will air weekly on AMC from 8 January until the end of February, with Alexandra Daddario in the starring role. The books follow a family of witches whose fortunes have been guided for generations by a powerful shape-shifting spirit called Lasher.
Lockwood & Co.
Released: 27 January, Netflix
Based on Jonathan Stroud's young adult fantasy book series of the same name (five books, starting with The Screaming Staircase), Lockwood & Co. is set in London and follows a trio of ghost-hunting teens in their nightly escapades hunting the deadly spirits plaguing the city. 
Knock At The Cabin
Released: 3 February, theatrical release
One for horror lovers: Paul Tremblay's 2019 novel The Cabin At The End Of The World follows gay couple Andrew and Eric and their adopted daughter Wen who are taken hostage under apocalyptic circumstances while holidaying in a cabin. The film adaptation has a star-studded cast, including Dave Bautista and Jonathan Groff in lead roles, and Rupert Grint supporting.
Daisy Jones & The Six
Released: 3 March, Prime Video
The TV adaptation of Taylor Jenkins Reid's best-selling 2019 novel Daisy Jones & The Six has been in the works for over four years now. Luckily for us, Prime Video has finally set a release date: 3 March 2023. The novel is told through a series of documentary-style interviews with the members of the popular 1970s band Daisy Jones & The Six (parallels have been drawn with Fleetwood Mac). Transporting us back to the wild 1970s, the novel charts the band's meteoric rise and ultimate fall, featuring plenty of intra-band drama alongside the era's characteristic 'sex, drugs and rock 'n' roll' landscape. Read everything we know about the series so far here.
The Power
Released: 31 March, Prime Video
When it was released in 2016, Naomi Aldermen's feminist sci-fi novel The Power took the world by storm – and Prime Video quickly snapped up the rights, with Alderman herself adapting the novel into a 10-part drama. Set in a near future, The Power sees women across the globe suddenly develop the ability to release electric shocks from their fingers.
Wellmania
Released: 31 March, Netflix
Brigid Delany's 2017 memoir Wellmania scrutinises the wellness trends many people now perceive as the norm; think cold press juices, yoga, mindfulness, sugar detoxes, paleo diets. Netflix has picked up the title and joined forces with comedian and actor Celeste Barber to dramatise the book – with Delany also co-creating – into a series following Liv, a live-fast, die-young type who throws herself into a wellness journey.
The Last Thing He Told Me
Released: 14 April, Apple TV
After being published in May 2021, Laura Dave's The Last Thing He Told Me spent a whopping 48 weeks on the New York Times Bestseller List – not one to miss ahead of its mini-series adaptation in 2023. The novel follows Hannah, who is left with her teenage stepdaughter in the wake of her husband Owen disappearing during an embezzlement investigation. With Jennifer Garner and Nikolaj Coster-Waldau playing the leading couple and Reese Witherspoon's Hello Sunshine producing the project, it's sure to be a hit. 
Silo
Released: 5 May, Apple TV+
Hugh Howey's post-apocalyptic Silo series – which commenced in 2011 with Wool – is being adapted for Apple TV+, starring Rebecca Ferguson, Tim Robbins and Rashida Jones. Set in a toxic dystopian future where society lives in a giant silo hundreds of stories beneath the earth, Apple TV+ recently announced a global premiere date of 5 May followed by weekly episodes, with a spooky teaser trailer to boot.
Love Again/It's All Coming Back To Me
Released: 12 May, theatrical release
You'd be correct for thinking the title of this upcoming romantic drama sounds like a Celine Dion song. Based on the 2016 German film SMS für Dich – which was, in turn, an adaptation of Sofie Cramer's 2009 novel Text For You – It's All Coming Back To Me (titled Love Again in the UK) follows Clara (played by Priyanka Chopra Jonas), a woman who copes with the sudden death of her fiancé by sending him text messages to his old phone number, which has now been assigned to a new user, Sven (played by Sam Heughan). If that weren't enough, Celine Dion also stars, with her music forming the soundtrack.
The Summer I Turned Pretty
Released: 14 July 2023, Prime Video
The first season of the uber sweet Jenny Han series The Summer I Turned Pretty arrived on Prime Video in summer 2022, a much-anticipated book adaptation following the publication of the three young adult romance novels between 2009 and 2011. Han also wrote the To All The Boys I've Loved Before series which has been adapted into three films for Netflix, and The Summer I Turned Pretty is no less wholesome and sweet, with Han playing a key role in the adaptation process of both. Filming has wrapped on the second season of The Summer I Turned Pretty, and though no streaming date has been confirmed, we're anticipating a summer release like season one.
Heartstopper
Released: 3 August 2023, Netflix
Another Netflix phenomenon, the first season of Alice Oseman's Heartstopper was an immediate hit when it arrived on the streaming platform in April 2022. With filming officially wrapped, we're anticipating a spring/summer arrival of season two. If you're itching to get your fix of Nick and Charlie, try Oseman's graphic novels, which the series is an adaptation of – there's five to tide you over, with a sixth being released in 2023. Read everything we know so far about season two of Heartstopper here.
The Last Voyage of Demeter
Released: 11 August, theatrical release
Based on a single chapter of Bram Stoker's timeless classic Dracula, The Last Voyage of Demeter follows a merchant ship (the Demeter) as it is plagued by a dark presence. Based on a screenplay written by Bragi F. Schutt in 2002, the film is directed by André Øvredal, with Corey Hawkins, Aisling Franciosi and Liam Cunningham all starring.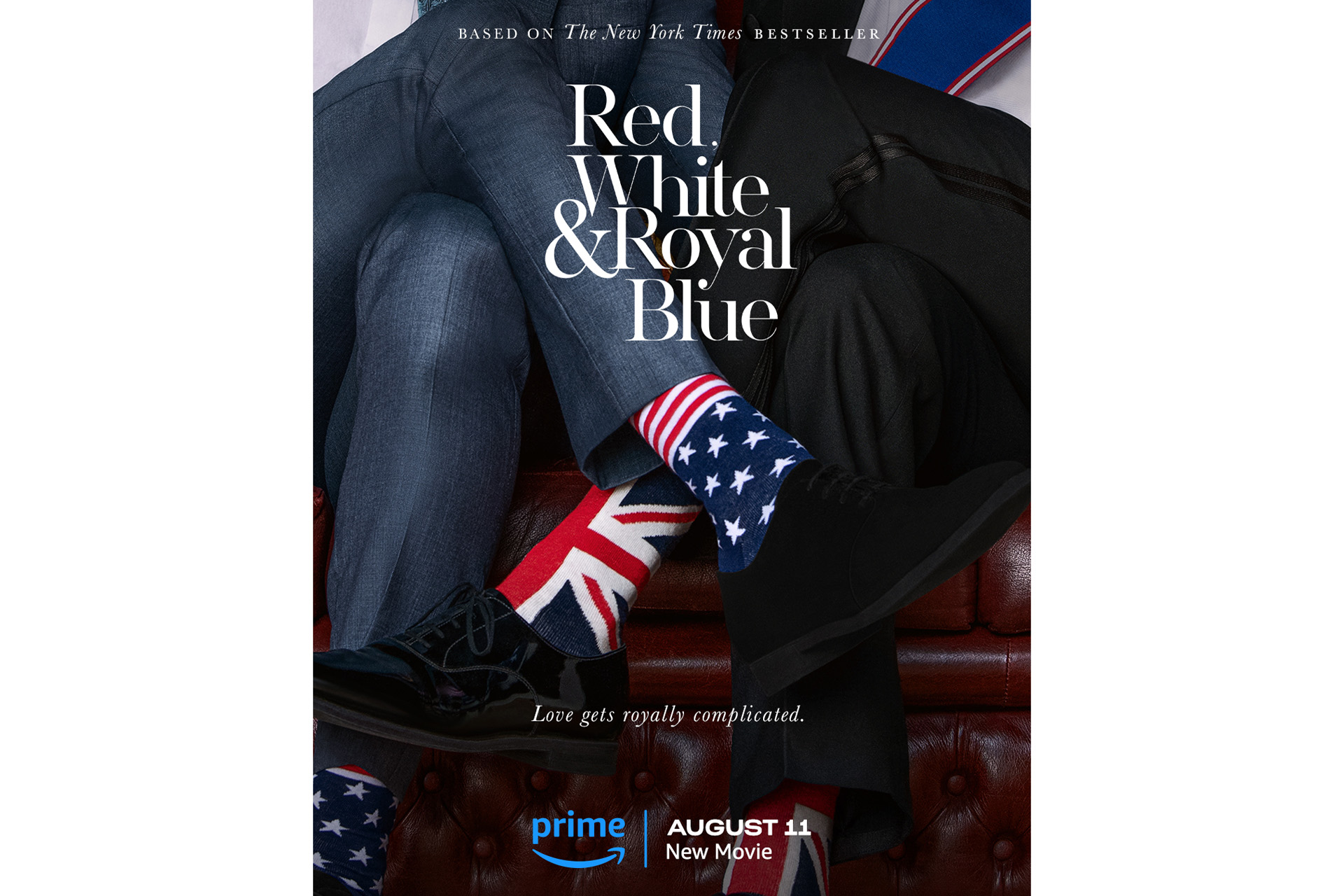 Red, White & Royal Blue
Released: 11 August, Prime Video
New York Times bestselling gay romance novel Red, White & Royal Blue was penned by Casey McQuiston and published in 2019, and is now receiving the Prime Video treatment, with a book adaptation starring Taylor Zakhar Perez and Nicholas Galitzine set to arrive on the streaming platform on 11 August 2023. The lighthearted novel follows Clairmont Diaz (son of the President of the United States, played by Perez) and Henry (Prince of England, played by Galitzine) and their star-crossed, clandestine romance.
A Haunting in Venice
Released: 15 September, theatrical release
A sequel to Murder on the Orient Express (2017) and Death on the Nile (2022), A Haunting in Venice is based on Agatha Christie's 1969 novel Hallowe'en Party. Directed by Kenneth Branagh – who also plays the lead – the film will follow Poirot who, now retired, must solve the mysterious murder of a guest at a séance he attended.
All The Light We Cannot See
Released: 2 November, Netflix
The screen adaptation of Anthony Doerr's Pulitzer Prize winning novel has been in production for many years, with Netflix acquiring the rights in 2019. And now, with a release date finally disclosed, we are edging closer to finally seeing Doerr's touching novel brought to life, split across four episodes and starring the likes of Mark Ruffalo and Hugh Laurie. Netflix summarises: 'All the Light We Cannot See tells the story of Marie-Laure, a blind French teenager, and Werner, a German soldier, whose paths collide in occupied France as both try to survive the devastation of World War II.'
Dune: Part Two
Released: 3 November, theatrical release
Following the acclaimed 2021 adaptation of Frank Herbert's seminal sci-fi classic starring Timothee Chalamet and Zendaya, Dune: Part Two will arrive at long last in cinemas in November 2023. With Florence Pugh, Austin Butler, Léa Seydoux and Christopher Walken all joining the cast for Part Two, it's set to be a showstopper.
The Ballad of Song Birds and Snakes
Released: 17 November, theatrical release
Suzanne Collins' The Hunger Games trilogy was a massive success, which ushered in a new era of young adult action films (think Divergent, The Maze Runner, The Mortal Instruments), especially those led by women. Collins' 2020 prequel The Ballad of Song Birds and Snakes transports us to the Capitol, where we follow a young Cornelius Snow (later President Snow). With an ensemble cast (Peter Dinklage, Viola Davis, Hunter Schafer), it's sure to be (along with Dune) one of the year's hottest book adaptations. Watch the full trailer below.
Wonka
Released: 15 December, theatrical release
After a year of Timothee Chalamet sightings on set in Oxford, there's still a year to wait for Wonka, slated for release in December 2023. If you can't wait for Chalamet star as Roald Dahl's Willy Wonka in this musical prequel (also starring Keegan-Michael Key, Sally Hawkins, Jim Carter, Matt Lucas, Natasha Rothwell, Olivia Colman, and Rowan Atkinson), you can reminisce by reading Dahl's classic kids' novel, Charlie and the Chocolate Factory. 
The Color Purple
Released: 22 December, theatrical release
Based on Alice Walker's seminal classic 1982 novel of the same name, The Color Purple will arrive in cinemas ahead of Christmas with a new 2023 book adaptation, almost 40 years after Stephen Spielberg's 1985 adaptation of the novel. The novel follows Celie (played by Fantasia and Phylicia Mpasi) and her life-long struggles in southern America in the early 1900s. Colman Domingo, Taraji P. Henson, Corey Hawkins and Halle Bailey will also star.
2023 Book Adaptations Still To Be Confirmed
Salem's Lot
Released: TBC, theatrical release
Following the recent success of Stephen King's novels on screen – think Carrie (2013), It Chapter One (2017), and Gerald's Game (2017) – (and, frankly, King's career-long appeal), Salem's Lot, King's second ever published novel was supposed to arrive in cinemas in September 2022, but it has since been pushed back to April 2023, and then pushed back again to a to-be-determined date. Salem's Lot follows Ben Mears who returns to a town he lived in between the ages of five and nine called Jerusalem's Lot; while there, he discovers the residents are becoming vampires.
Three Women
Released: TBC, Starz
Set to be one of the most anticipated 2023 book adaptations, Lisa Taddeo's 2019 Three Women was a common sight in book shops throughout 2019 (and still is, really), gaining critical acclaim for its unflinching look at the sexual and romantic lives of three women. Showtime's TV adaptation starring Shailene Woodley was slated for release in autumn 2022, but is still yet to reach our screens due to problems at Showtime. In fact, Showtime actually axed the series, passing it on to Starz. Perhaps we will see Three Women on Disney+ sometime in 2023…
Bridgerton
Released: TBC, Netflix
Julia Quinn's Bridgerton series has been a huge hit for Netflix, adapted by Shonda Rhimes and making stars out of the likes of Regé-Jean Page, Phoebe Dyvenor and Simone Ashley, and casting Jonathan Bailey and Nichola Coughlan into further stardom. With season three set to be based on Quinn's fourth book in the series, there's plenty of reading to do ahead of the 2023 series, with a release date still yet to be confirmed.
Lessons in Chemistry
Released: Autumn 2023, Apple TV+
One of 2022's hottest debut novels, Bonnie Garmus' Lessons in Chemistry is being adapted by Apple TV, slated for release sometime in 2023. With Brie Larson, Lewis Pullman and Aja Naomi King confirmed stars, the series will transport us to 1950s USA, where Elizabeth Zott (Larson) dreams of being a scientist, but her hopes are put on hold when she unexpectedly becomes a single mother. Watch the first look trailer below.
3 Body Problem
Released: TBC, Netflix
Fans of sci-fi should pick up Lui Cixin's 2008 novel, The Three Body Problem, which is one of the most successful Chinese sci-fi books in the last two decades. A series of three books, The Three Body Problem sees Earth encounter an alien civilisation in a nearby star system that consists of three stars that orbit each other in an unstable, 'three body' system. Netflix snapped up the rights in 2020, and it's sure to be a big hit, with David Benioff (Game of Thrones) and D. B. Weiss on the writing team, joined by John Bradley and Liam Cunningham (also Thrones) and stars such as Jovan Adepo and Tsai Chin. Though no UK release date has been announced yet, the series premiered in China in January 2023 – so we're hoping there's not much longer to go.
The Nightingale
Released: TBC, theatrical release
Starring real life sisters Dakota and Elle Fanning playing fictional sisters Vianne and Isabelle – their first appearance as sisters in a film – this book adaptation was initially slated for release on 23 December 2022. But, with very little buzz and still no trailer, it is likely the historical drama is being pushed back to 2023. Penned by Kristin Hannah and published in 2015, The Nightingale follows two sisters, one a housewife and the other a rebellious 18-year-old, who struggle against the German occupation in 1939 Nazi occupied France.
The Fall of the House of Usher
TBC, Netflix
As book adaptations go, Edgar Allen Poe is notoriously creepy – and, with Mike Flanagan at the helm of this adaptation of his short story The Fall of the House of Usher, he's about to be creepier than ever. With The Haunting of Hill House, The Haunting of Blythe Manor and Gerald's Game all under his Netflix belt, Flanagan is best-known for his horror films and TV series. Filming wrapped in July 2022, so we expect to see this on our screens sometime in 2023.