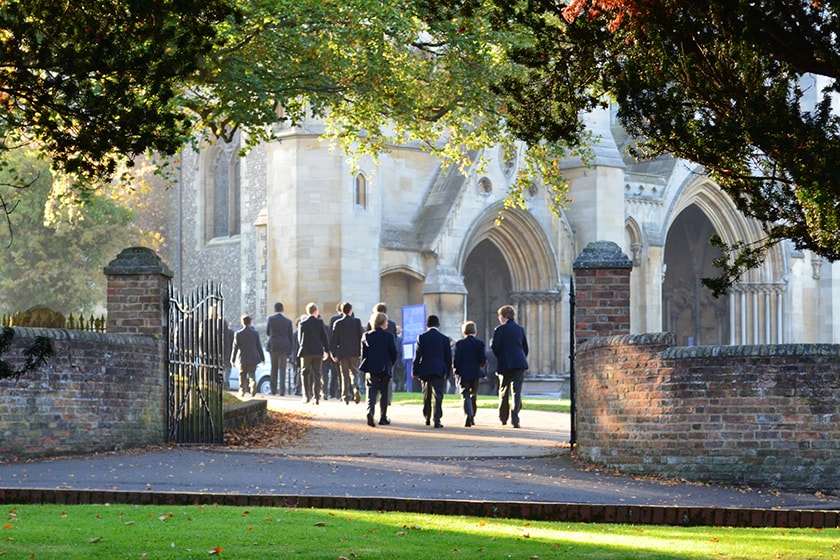 What Age Can Children Walk to School Alone?
Nina Grunfled, author of Nanny Knows Best, asks the question and London heads take a view
There are many good reasons to walk to school. It's good for the planet, saves money and is healthy. But letting your child walk to school alone is another matter. It can be wonderful for their confidence and their independence but, not unnaturally, parents worry about safety and the big debate centres on the question, at what age?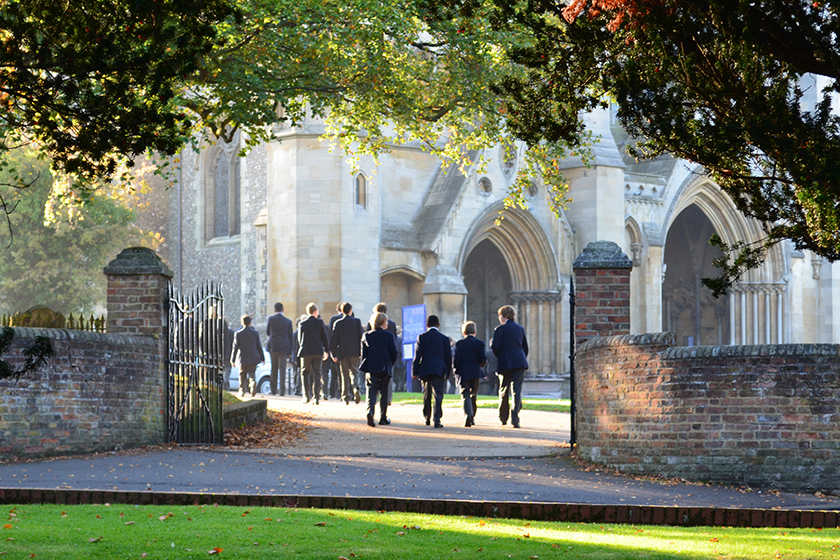 Until recently, most children walked to school alone. In 1971, 80 per cent of seven and eight-year-olds travelled to school without an adult. But by 2006 the figure had dropped to only 12 per cent of seven to ten-year-olds. Almost every 11-year-old walked to school alone in the seventies, but now only 55 per cent do so.
There is no law prohibiting your child from being out on their own on the streets at any age, but parents no longer feel it is safe. Many councils offer guidance and their suggested age can be as low as eight. Living Streets, an organisation that campaigns for pedestrians, suggests that you assess the risks associated with the route and the child's confidence but, as every parent knows, each child needs to be considered individually and there is no right or wrong age.
You can help them along the way by making sure that they are well prepared. Make sure you trust them to cross the road safely, not to talk to strangers, not to do anything dangerous – on their own, or as part of a gang – and to call you if in trouble or if the bus is delayed. Give them a cheap 'rubbish' mobile phone so that it doesn't get stolen and you don't mind if it's lost. Follow them a few times on their journey if that reassures you, so you know how safe and sensible they are.
I have four children and my decision for each was different. Two of mine took themselves to school from the age of 11 perfectly happily – they were almost desperate to be able to go alone. I trusted them and knew they'd be fine and, if they weren't, they'd bounce back. The other two wanted support and companionship until they were almost 14. Either way it's about helping them along the road to being confident healthy adults, at their own pace.
What the head teachers think

'There are no hard and fast rules about what age children can walk, cycle or scoot to school as this depends on the independence and resilience of the individual boy and the perspective of the parents. A few boys, rising seven, travel up to a mile. We are keen to encourage such independent journeys when we feel they can be safely negotiated. It's a misperception that good parenting should involve a door-to-door taxi service. Good parenting is knowing your children and providing them with the skills to become independent.' Dr Toby Griffiths
'Our travel plan is held up as a model by the borough council. If you don't have much outside space you have to use what you have, so we encourage walking to school and try to only take children who live close by. Walking alone is about common sense and should be the parents' decision, but we work with them. They sign in straight away, and we inform the parents when they have arrived, which is a bit onerous.' Magoo Giles
'Three girls in Year 6 walk to school alone but usually the numbers increase into the year. Parents are asked to give written authority and the girls are allowed to bring in mobile phones, which are returned to them at the end of the day.' Susan Pepper
'Country schools have similar issues. We would like to encourage more of our senior pupils who live a mile away in Cranbrook to walk to school and organise a "walking bus", but without a footpath this is impossible.' Paul David 
'We take part in the walk to school schemes. We are happy for girls in Years 5 and 6 to walk to school without their parents, but recommend that they travel in groups of two or three. It's an important step towards independence and respecting road safety, not least because a year later in their senior schools it will be the norm for them to walk, bus or tube to school without a parent in sight!' Prudence Lynch
'Walking to school is healthy and a good time for a chat. We have "Walk on Wednesdays" and invite the council in to talk about road safety issues for cyclers and walkers. Walking develops an awareness of green issues but we are on a busy crossroads in west London, so not many children walk in alone. We encourage it when they are ten or 11, but prefer them to walk in groups as "walking buses". There was one boy who was walking in alone aged six and we did take a bit of a gulp.' Jane Cameron
MORE RESOURCES: Living Streets |  Travel Tracker | Walk It