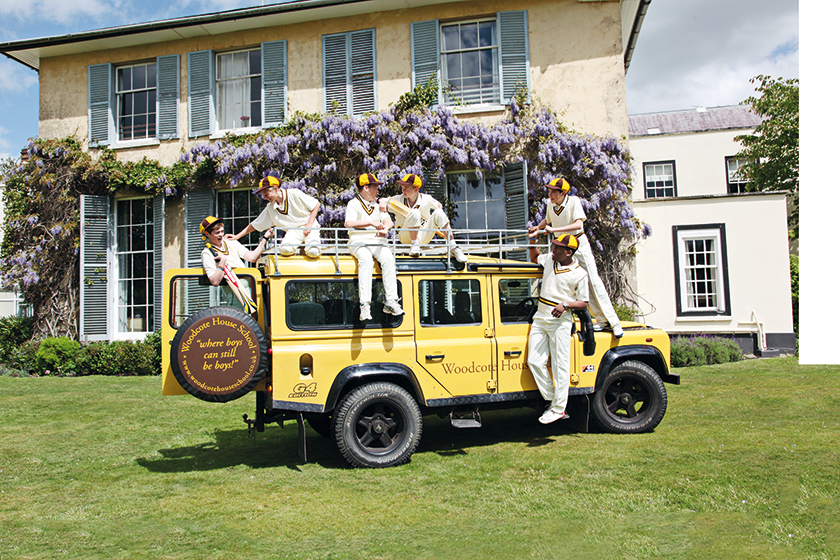 Boarding Prep Schools Are in a Class of Their Own
Boarding prep schools get results, and not just in the classroom, finds Annabel Heseltine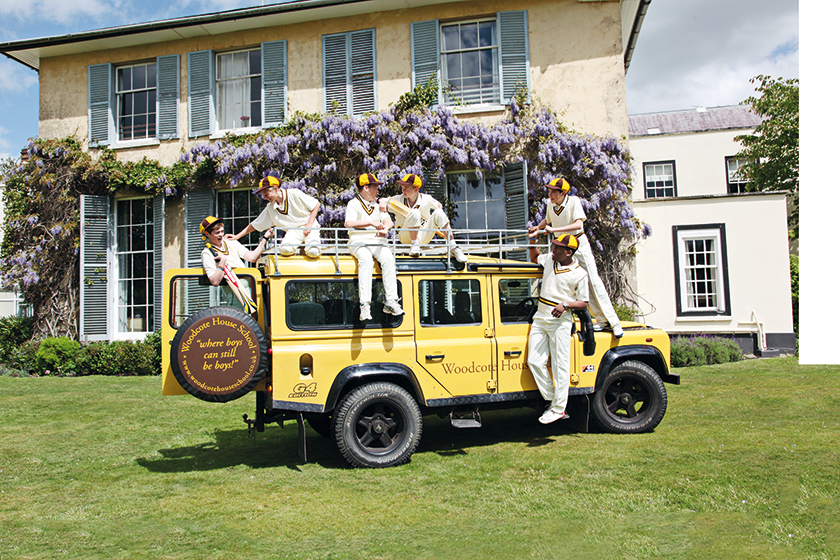 Boarding is not an issue; many parents will happily send their children off to senior school or university. The issue is age; it is so emotive that mothers deciding to board their eight, nine or ten year old at boarding prep schools with exeats every couple of weeks are sometimes shunned by other parents, or worse. The implication is that they are callous, bad mothers and anyway, say the critics, what is the point of having children if you are going to send them away?
Yet while the number of eight year olds boarding is less than five hundred there is a small but steady cohort of around 15 boarding prep schools which have held onto the full-boarding model, bucking the gently sliding downward trend in boarding statistics, with spectacular results.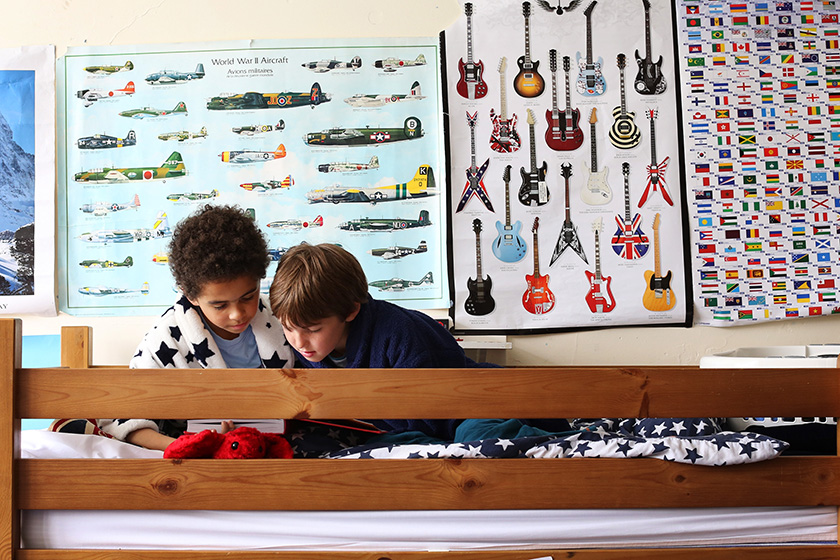 Ludgrove is one of them, alma mater of the Princes William and Harry. I first saw the Berkshire prep school eight years ago when my husband and I were discussing whether or not we wanted our three sons to board. My husband, an alumnus of Blackrock College, a day school in Dublin, was adamant that they didn't. I was torn; my brother had boarded very happily for five years at Dragon School, Oxford and the thought of managing three boys in London was daunting, but did I want to send my nine year old away to boarding school?
So we compromised. I agreed to support his decision if we could go and look at a boarding prep school to see what our children wouldn't be doing. I chose Ludgrove because it's 40 minutes from the centre of London and it would be an easy drive for those Wednesday and Saturday sports matches which parents are encouraged to attend.
Two tawny spaniels dashed through a hall lit by a warm fire. On the stairs we met a cheery and young Aussie matron and later a redoubtable geography master, an ex-marine I later discovered, who was sailing his young pupils around the world on an imaginary frigate. They had just reached the North Pole when we popped our heads around the door. Forty minutes in and my Irish husband had changed his mind.
A class of their own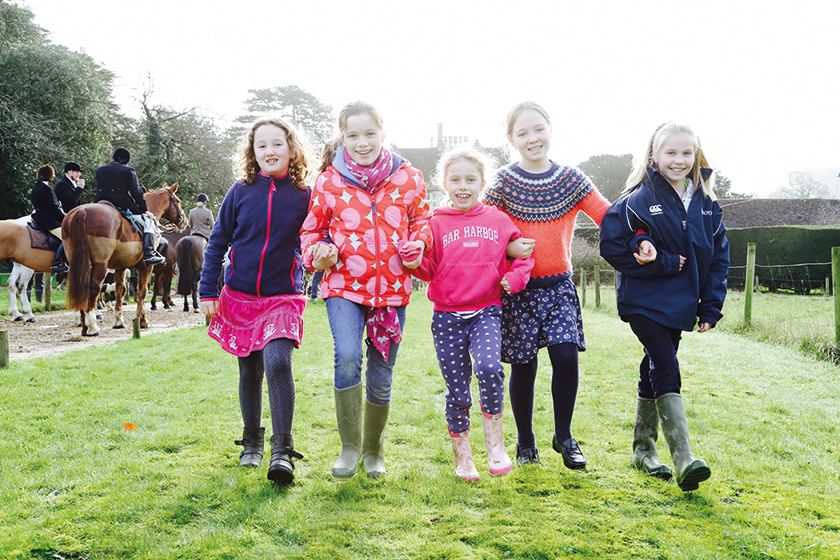 What makes a prep boarding school so special, whether it's Belhaven in Dunbar, which scoops up the Scottish kids, feeds its pupils around polished wooden refectory tables, lets them play hockey on the sands below their dormitory windows and then sends them down south to top senior schools in England? Or Hanford in Dorset, the only girls' full boarding prep school in the country, adored by its old girls, who include writers Santa Montefiore and Liza Campbell, and known for its ponies, Grade 1 listed stables and the same gleaming refectory tables which double up as a tiered seating arrangement for parents to sit on for the annual school play?
Boys' prep school, Aysgarth in Yorkshire, sends its pupils ferreting across the moors and then off to the most academic senior schools down south. There's also Brambletye, Windlesham and Horris Hill in Sussex, Woodcote House and Papplewick in Berkshire and Port Regis, Sandroyd and Hanford in Dorset. And there's Cothill House School in Oxfordshire, a prep school for 200 boys, aged eight to 13, which stands out because all pupils fully board.
The Cothill group also includes Mowden Hall in Northumberland, Ashdown House in Sussex and Sauveterre in France, where all Cothillians spend a term. Non-Cothill parents of year 6 and 7 girls and boys might like to know they can send their children to join them in France for the full term. The Easter term includes a week skiing and all lessons are held in French.
Duncan Bailey, the former head of Sauveterre is now leading the Cothill flagship in Oxfordshire with his charming French wife, Marie. He believes that their success lies in 'the time given by the breadth of a full day'. He says, 'What makes us popular is that we can provide the widest and most holistic education possible. Most of our teachers live on the campus and the day doesn't end at 4pm, so we don't need to just focus on the pre-test.'
He believes his staff are key. 'I am less interested in real academic genius. What I am looking for is a teacher who can light a spark in a young boy's brain. If boys can hero worship their teachers then they will be inspired.'
So Don Carver, their IT man, flies microlights; history teacher Tim Owen has a cupboard full of bits and pieces including a German's finger (not real, Bailey hastens to add), which he took off the Somme battlefield; and Richard Jones is the science teacher who travelled around the world doing magic tricks with Drummond Money-Coutts to raise money for impoverished children to go to school.
'The most important role I have is to remember that they are little boys and the round-the-clock care we can give them is all important. When a teacher is putting them to bed at night as well, they really get to know them and can spot immediately if there is a problem.'
'Size has a lot to do with it,' says Simon Barber, head of Ludgrove, which last year sent 85 per cent of its pupils to the four schools, Eton, Harrow, Winchester and Radley. 'Of course we are only as good as the clay we have to work with,' he says modestly, 'but if you can find out what makes a boy tick then you can get the best out of him. If every boy is in the spotlight then he feels special.'
It takes a village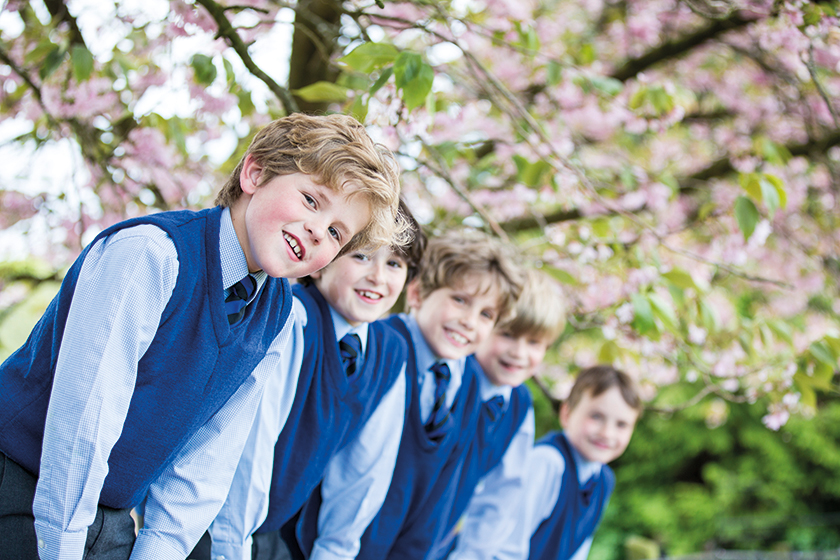 The heads of these schools are bright, confident, a little quirky and very good at what they do; sometimes they are born to it. Like the Barbers, who are on their third generation of headmaster handed down father to son, and Woodcote, which is run by the Patersons. The current head, David Patersons' old Etonian nephew is noticeably hands on in the dramatic society. 'We have 100 boys,' says Paterson, 'most of whom are full boarding. We have no intention of getting bigger because we have found a model which works and we are sticking with it.' Every year a raft of their boys hit the top senior schools.
Boarding schools have their own community with a constant supply of peer friends ready to muck around in the woods – there is always somewhere where they can get dirty and challenge a few boundaries. 'Sometimes it is difficult to keep boys continuously entertained and stimulated at home, particularly if both parents are at work,' says Rob Morse, who recently moved from Dorset's Perrott Hill to Aysgarth. 'Often day or weekly boarders ask their parents to become a full boarder as they feel they are missing out.'
And when exam time comes there is no better place to be as everyone is focused on the same goal and there are few outside distractions. When the results come through – unless it's the holidays – they are also there to support each other under the watchful eye of a raft of young, male teachers carefully chosen to act as reliable role models.
'There is zero tolerance of bullying and unkindness – and, dare I say it, in this modern world – the absence or strict control of electronics ensure that these boys are active, fit and busy doing things,' says William Brooks of Brambletye, a co-ed day and boarding prep school in Sussex with 190 pupils, 111 of whom board and a further 110 in its pre-prep.
'Our boarders cannot say something mean to another child and then jump into their parent's car when it is hometime. They have to live with the consequences of their actions and as a result, they develop positive social skills which will stand them in good stead for the future.'
Continuity and experience brings professionalism. Was it luck or clever management that paired a particularly nervous Cothillian who joined late with a fishing-mad tutor who promptly took him off camping and fishing in Wales? Boys at Cothill return after half term and exeats at 11am so that there is no time to mope. They get stuck straight into their lessons and by the end of the day have fallen back into the routine. Mothers are politely discouraged from ringing their sons for the first ten days of their first term but Jane Woodcock, scion of the school is on hand to reassure boy-sick mums that their little darlings are fine; and they usually are.
Homesickness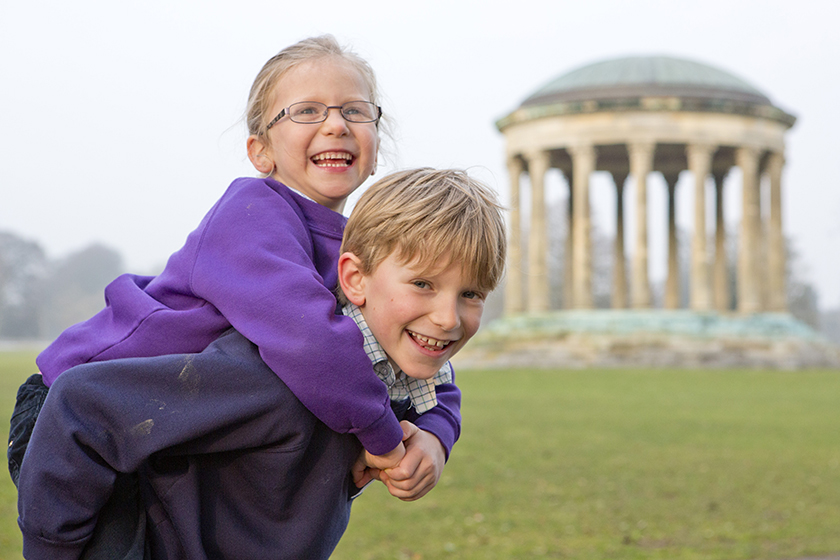 Homesickness is inevitable and Duncan Bailey acknowledges that 'full boarding is not for everyone. I understand that it's not easy to put an eight year old into a boarding school but these schools are now based on a very different model to those of old.
'We will give the boy as much access as he, not his parents, needs. I had one boy come to me, saying, "Sir, mummy is going to ask if I can go out for Sunday lunch. Please can you say no." He didn't want to miss out on the Sunday activity.'
His wife, Marie, watches the boys and the school is not above putting in a call to parents if they feel their son needs a weekend at home. In fact it's fair to say that in this day and age, rarely are the boys asked to spend more than ten days at a time away from home at any of these boarding prep schools.
Nevertheless, it is no accident that more than a few of the older boarding prep schools are now compromising on the full boarding model. Summer Fields, Oxford, an equally old stalwart capitulating to the challenge of its flexible competitor and neighbour, Dragon School, has opened a pre-prep day school and is proving increasingly flexible on its boarding criteria.
Looking ahead
'There is still a bright future for boarding in the prep school world,' says Brooks 'but there is no room for complacency – prep schools have to be willing to listen to their parents and remain proactive to the trends in the market place.' He senses that some schools are afraid to be flexible, fearful of eroding their boarding numbers, but at Brambletye he sees the opposite. 'Many of our pupils board because they want to [60 per cent of their boarders live locally] and have bought into the boarding ethos created by those that board because their parents live and work abroad in the foreign office, army or are expats living in London, a place not particularly conducive to working off the energy of little boys.
Brambletye, like Sandroyd, a co-ed prep school on the Dorset borders, offers a good compromise. Pupils are only asked to board fully in years 7 and 8, and several weekends carry an option of choosing to stay in and enjoy the activities or go home to be with their families. There are no limitations on the number of weekends they go home but there are two all-in weekends every term. It's preparation for senior school these heads explain, who are on first name terms with all the registrars of the top schools. It is surely no accident that a former Eton registrar admitted to me once, sotto voce, that only 30 per cent of their annual in-take haven't had experience of boarding.
There are even a few schools like Westbourne House School in Chichester, Sussex, with 297 pupils in its prep school and a further 128 pupils in the pre-prep, which is bringing back boarding. While they value their local parents, they are fully aware of the attraction of a few nights a week boarding for parents living and working in London. 'Some of the demand actually comes from the children,' says headmaster Martin Barker. 'They really like it and enjoy our programme of weekend activities which range from a Goodwood Revival-themed weekend to discos and go-karting.'
'I like to use the analogy of a swan,' says Bailey, who considers his most important role to be to remember that his pupils are little boys and to protect their childhoods. 'The boy is the body of the swan gliding serenely across the lake and the school is its legs working hard under the surface to give each boy the best prep school education possible.' 
READ MORE: How to choose the right boarding prep school / How to help your child settle into boarding