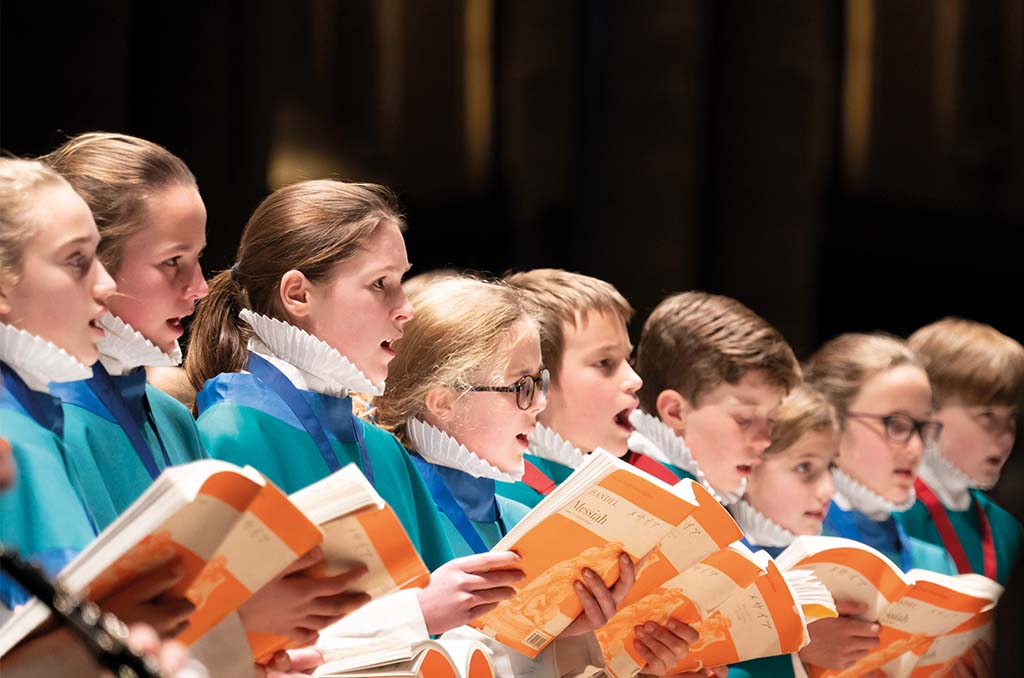 Encouraging your child to be a chorister could be one of the best decisions you make, says Emma Reed. It is a unique and extraordinary experience.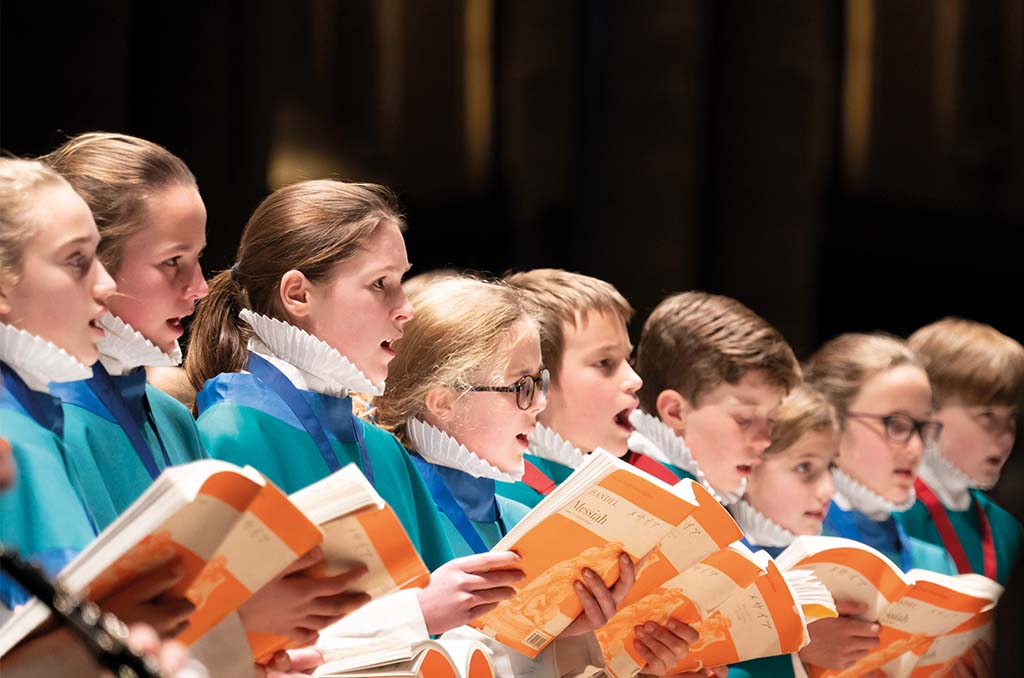 We are fortunate to have a strong presence of cathedral schools in this country who proudly continue the choral tradition. As a child, I spent Boxing Days attending a service at Lichfield Cathedral fascinated by those choristers who were reunited with their families following an incredibly busy calendar of events. It's an intriguing world.
Many may not consider the chorister route as an option for their child owing to certain misconceptions; the belief that their child needs to be a musical prodigy, that there will be little time left for other interests, it's short-lived and it's just for boys. Not true. What you will find is camaraderie, the opportunity to be a professional and an experience that stays with you and filters into other areas of your life.
Certainly, while an ear for music is a necessity to become a chorister, a clutch of grades or knowledge of liturgical music is not. Christ Church Cathedral School, Oxford provides choristers for three choirs: Christ Church cathedral itself along with day boys singing in the chapels of Worcester and Pembroke Colleges during university term time. Sophie Biddell, Director of Music, says it's sometimes better if applicants haven't had lots of prior training. 'A good ear, positive energy, enthusiasm and a willingness to get stuck in,' Biddell says, are key. Training will come from the school.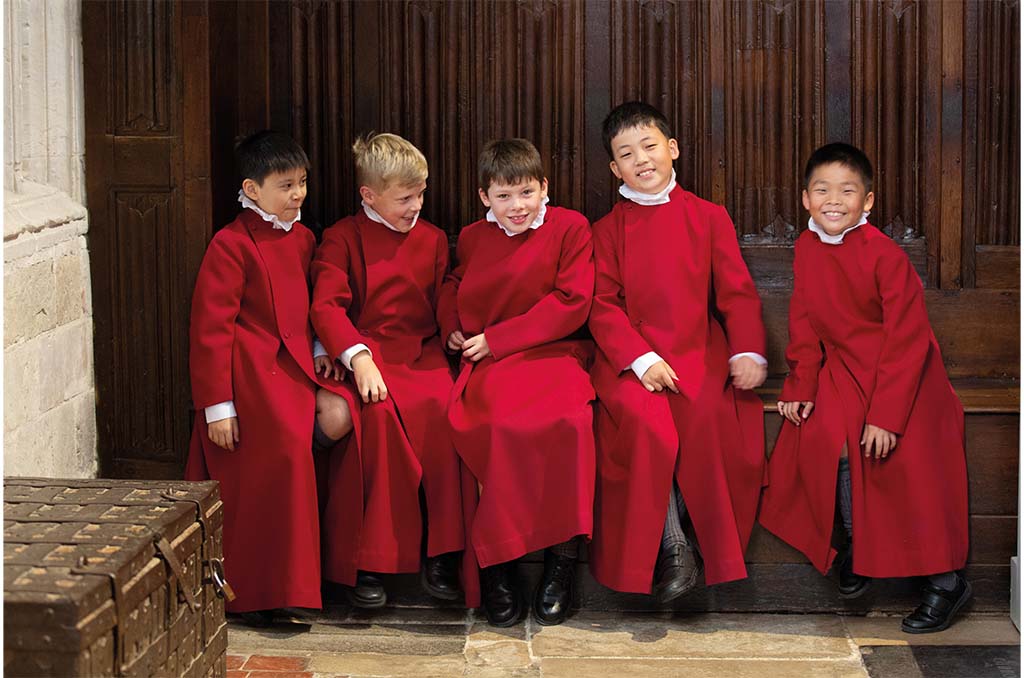 'People shouldn't be put off if they haven't had singing lessons and there's no music that they shouldn't be listening to.' Russell du Plessis, Director of Music at The Pilgrims' School which is a double choir school with choristers singing at Winchester Cathedral and 'Quiristers' who sing at Winchester College, says they are looking for a 'pure, clean and clear voice' within the treble range and that 'strength of voice is also definitely an advantage.' An innate love of music and a certain spark is required or, as du Plessis delightfully puts it, 'a squirrel-like twinkle in the eye.'
One of the best ways to see if your child has what it takes is to attend a 'Be a Chorister for the Day' event run by many of the cathedral schools. Susie Lamb, Director of Music at Salisbury Cathedral School, says, 'It's a fun family day out that is open to children in Years 2, 3 and 4 and is hosted jointly by the school and the cathedral. It culminates in the chance for the participants to take part in Evensong with the choristers.'
The next stage is voice trials, usually involving a short, prepared piece, aural tests and sight singing. 'Parents can request an informal voice trial, or pre-audition, at any time throughout the year to help each child prepare.' This is also a good way of finding out if it's worth proceeding with the application.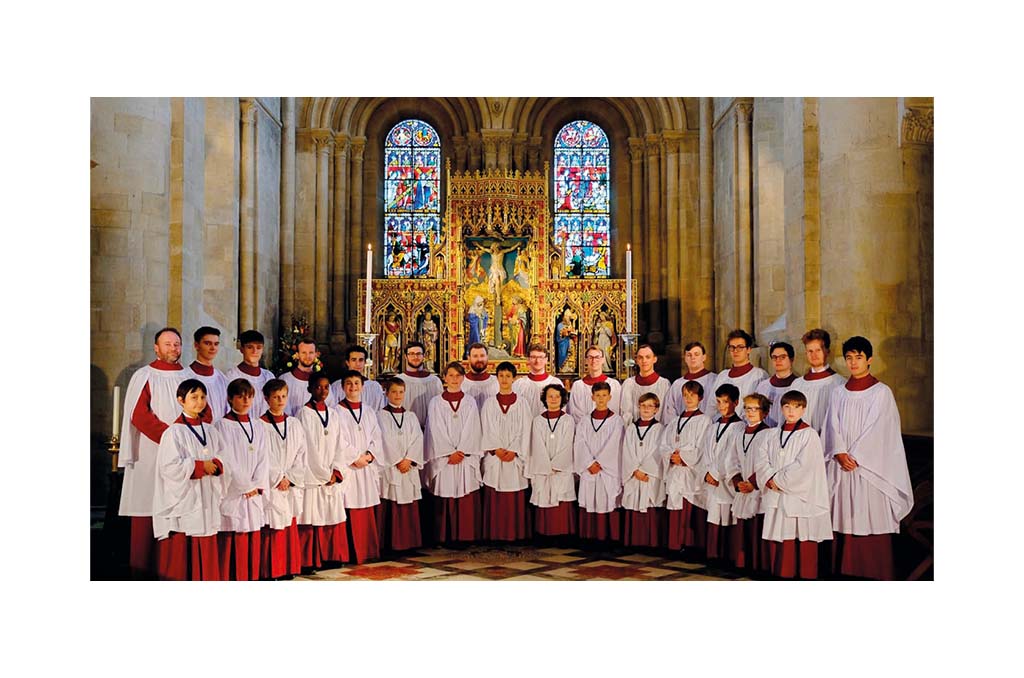 Cathedral schools have moved with the times and there are many opportunities for girl choristers, too. In 1991, Salisbury was one of the first to launch a girls' cathedral choir. Wells Cathedral School launched their girls' choir in 1994. At King's Ely School, Cambridgeshire, a girls' choir was introduced in 2006 but the school is now going a step further.
John Attwater, Principal of King's Ely says, 'Fifteen years on, it was time for absolute parity. We've established and refined the model of the girls' choir which works in a slightly different age range of 11 to 16. We'd love to keep the boys until 16, but it just doesn't happen and why should we limit girls because of the boys' biological necessity? We thought of the years when the girls would have the best experience.' Going forward, boys and girls in the cathedral choir will see parity of workload and recognition.
Parents may be concerned that, for boys, being a chorister does have a shelf life with voices breaking around 14. Alison Armstrong, Deputy Director of Music at Wells Cathedral School, says that voices are breaking earlier. 'They used to go right through to the end of Year 9, but rarely do boys make it to the end of Year 8 now.' As a result, they are often looking for replacements to fill those places. One of the ways Wells has met this challenge is to launch a 'Changing Voices' course to ease the transition of the boys when they come out of the choir.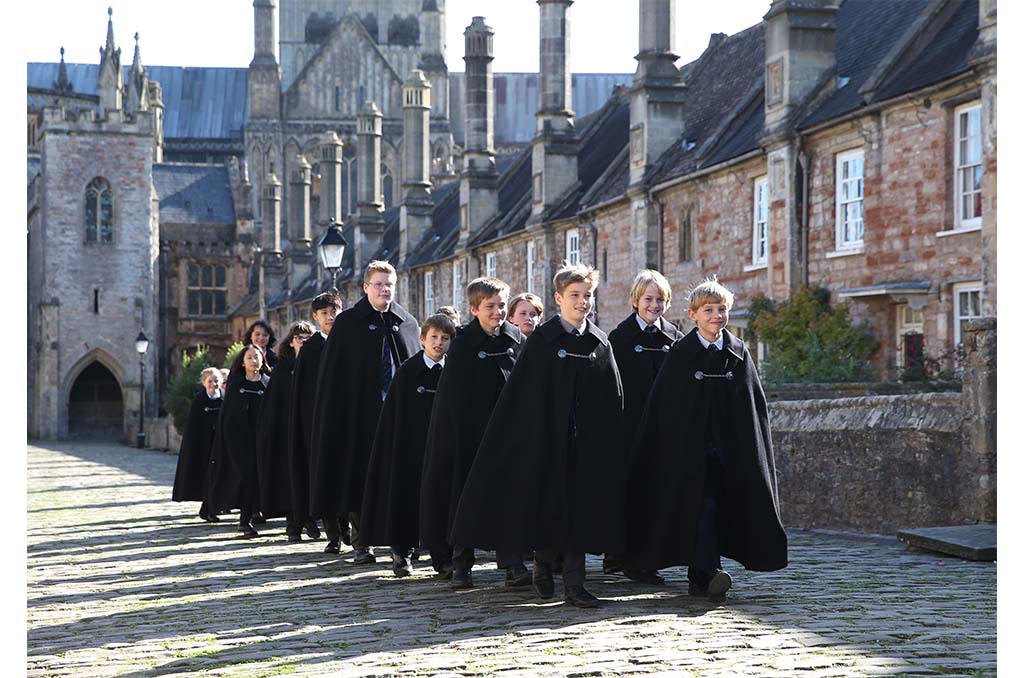 Armstrong notes, 'We're keen to look at opportunities after the choir. We're introducing a church music course which will enable them to continue with their choral singing. Even though they don't have time to be a chorister after the end of Year 9, they still want to be involved as it's quite a big step leaving the choir.'
For choristers moving on to senior school, places like Lancing College are a big draw. It's known for its spectacular Gothic Revival chapel, the largest school chapel in the world. 'We attract a lot of ex-choristers from cathedral schools,' says Alex Mason, Director of Music. 'When they come in, it feels like they're coming into a cathedral within a secondary school. It's got that size and a programme of services and concerts which they recognise.' The choir is also one of the few activities that foster mixing across the year groups. 'It's lovely to see a new music scholar standing next to an upper sixth-former and getting along,' notes Mason.
Another remarkable location for choristers is St George's Chapel, where choristers from St George's School Windsor Castle could sing for royalty.
Founded in 1352, the school is still going strong with 23 choristers, some of whom may already be pupils at the school, normally appointed between the ages of seven and nine.
The choristers rehearse every morning and sing in services on most days as well as on special occasions such as Garter Day.
The attributes that choristers acquire filter into the rest of their school life. At Salisbury, Lamb remarks how choral practice before school fires up the pupils' brains making them receptive to learning. Sophie Biddell says, 'I never cease to be amazed how boys can be fizzing with energy at seven o'clock in the morning. They'll head off to the cathedral and be ready for lessons when they come back.'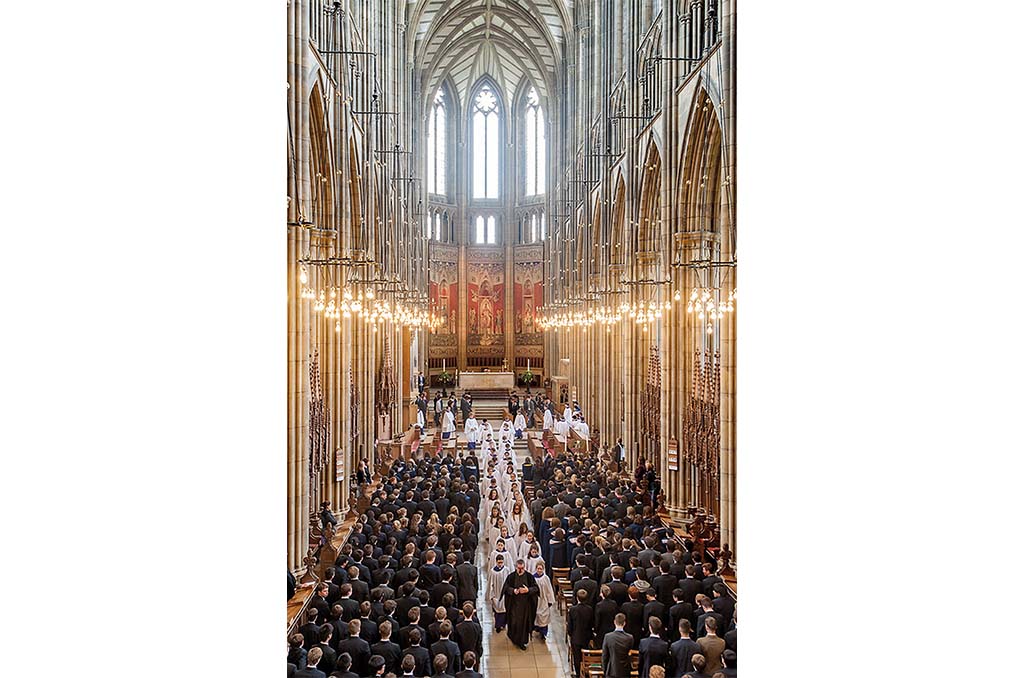 Choristers become excellent at time management but are also expected to keep up academically. However, the exigencies of being in a choir enhance their ability to focus for longer and switch tasks with ease. They benefit from the camaraderie of being in a tightly knit team where standards are high and where, if you make a mistake while singing, you own it by raising your hand.
There's no doubting the satisfaction that choristers achieve in their own excellence. John Attwater says, 'You are at the top of your game in a cathedral choir. You are one of the best professionals in the world at doing what you do, and that's extraordinary. It's like being an Olympic athlete when you're 10. It shows you the art of the possible.'
Russell du Plessis agrees. 'I can't think of anything else where a child is actually a professional on the same level as adults in the same team.'
Alison Armstrong adds, 'We passionately believe that chorister training is the best musical training you can get as a child.'
READ MORE FROM SPRING SUMMER 2022
A Matter of Faith | Music to Our Ears