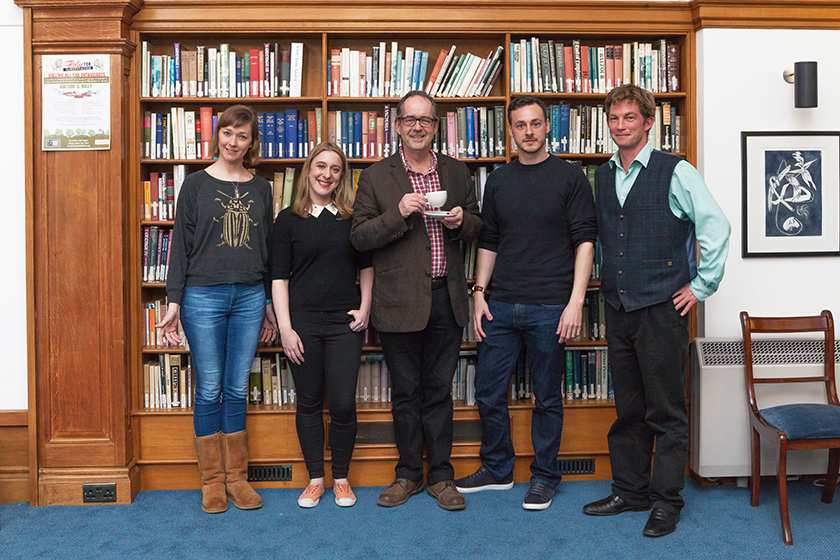 Awesome Book Awards 2017 Winner Announced
Thousands of pupils from schools across the South East cast their vote
Ross Welford wins inaugural Awesome Book Awards for Time Travelling with a Hamster.
Young readers from across the South East gathered together for a celebration of children's fiction at the first ever Awesome Book Awards prize-giving at Cranleigh School.
The awards, which were the brainchild of Cranleigh Prep's head of English, honour the best new fiction authors for children aged seven to ten. To be eligible for the 2017 award the entrants had to be from lesser known authors, suitable for able readers in the listed age group, appealing to both boys and girls and available in paperback from May 2015.
Ross Welford won the top prize this year for his first children's novel Time Travelling with a Hamster. Cranleigh pupil Oscar, who voted for the winner and introduced him to the stage, said: 'Time Travelling with a Hamster is an incredible book. You had to read the whole book to understand the mind-blowing concept of it all. I love so many of the characters I couldn't possible choose a favourite!'
The other titles shortlisted for the 2017 Awards were: The Clockwork Sparrow (Katherine Woodfine), The Imagination Box (Martin Ford), Aubrey and the Terrible Yoot (Horatio Clare) and Beetle Boy (M.G. Leonard).
'I was surprised and delighted to be shortlisted and even happier to have won,' said Welford. 'The shortlist was impressive. Writing can be a lonely job and awards like these are really important for us to hear from our readers what they thought and for us to meet fellow authors.'
Ross was presented with his prize by internationally renowned children's writer and illustrator, Lauren Child, the author of series including Clarice Bean, Charlie & Lola and Ruby Redfort. His advice to aspiring young writers was: 'Finish it! No-one is going to read a half finished novel. The important thing is to get your idea on paper and finish it, then edit and rewrite it afterwards.'
Head of English Kate Schutte said: 'It was hugely exciting to have so many schools signed up for our first year. It's fantastic for younger children to see how these kinds of awards work and for authors to get the recognition they deserve. We really hope that it will help us to foster a great love of reading amongst prep school aged children across the country.'