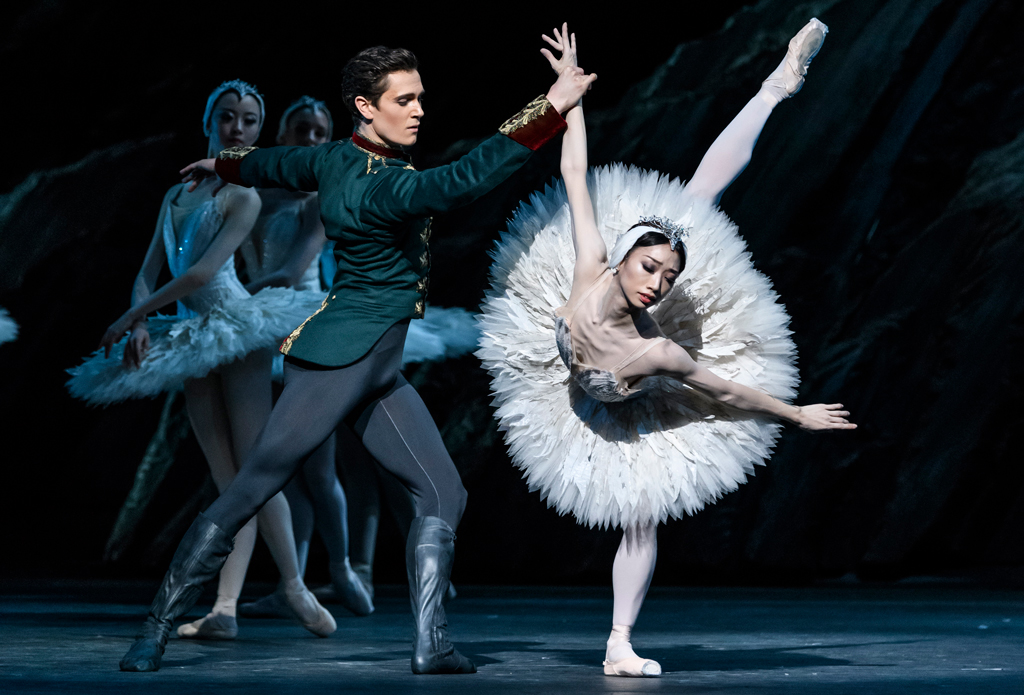 Family Entertainment at The Royal Opera House
From baby ballerinas to a family outing to the opera, here are a host of classical and contemporary cultural dates for the diary.
As The Royal Opera House launches its 2019/20 season, an exciting range of new commissions, world premieres and much-loved revivals have been unveiled. From Alice in Wonderland to Sleeping Beauty, this debut family programme offers your children the chance to enjoy some of the world's most classic and captivating tales through the dramatic and emotive mediums of ballet and opera.
For the Little Ones
This year sees the continuation of the popular Ballet Dots programme (for children aged three months to five years). In fun, sensory workshops designed to complement early years development, accompanied by live piano music, babies and children with their parents and carers are encouraged to bond through creative movement and dance.
In a similar vein, Opera Dots opens up the world of opera through fun participatory workshops for children and adults, full of singing, music and stories. No experience needed, just bring bundles of enthusiasm!
For Prep School Pupils
The retelling of this classic fairytale is not to be missed. Especially created for children, Northern Ballet dancer Mariana Rodrigues creates a short new work on a well-loved story to be showcased at the Linbury Theatre this Autumn.
In this adaptation of the original, join Little Red on her adventure as she makes friends and discovers the importance of kindness.
Your kids will love seeing this loved and well-known character brought to life on stage and may even learn some life lessons in the process. 8 to 10 November 2019.
For Teens
The discovery of something mysterious and out of place is the starting point for the world premiere of this family show. Experience a musical reimagining of Shaun Tan's beautifully illustrated book about a boy who helps a lost thing find its way home. In this enchanting collaboration between Candoco Dance Company and The Royal Opera, a cast of disabled and non-disabled singers, dancers and musicians come together to tell a story about how we are all connected. 7 December to 4 January 2020.
Growing up is inescapable. Le Ballet de l'Opéra national du Rhin performs Hélène Blackburn's family ballet freely inspired by The Sleeping Beauty – not only a classic tale, but a reflection on one of the most important stages of life too.
Les Beaux dormants (The Sleeping Beauties) explores all the changes – physical and emotional – that come with blossoming adulthood: easy for some, but a nightmare for others. With its new take on a familiar work, this is an immediately engaging ballet for everyone. Rediscover the sleeping beauty ready for awakening in the heart of each of us, whether child or adult. 21 to 24 November 2019.
For The Whole Family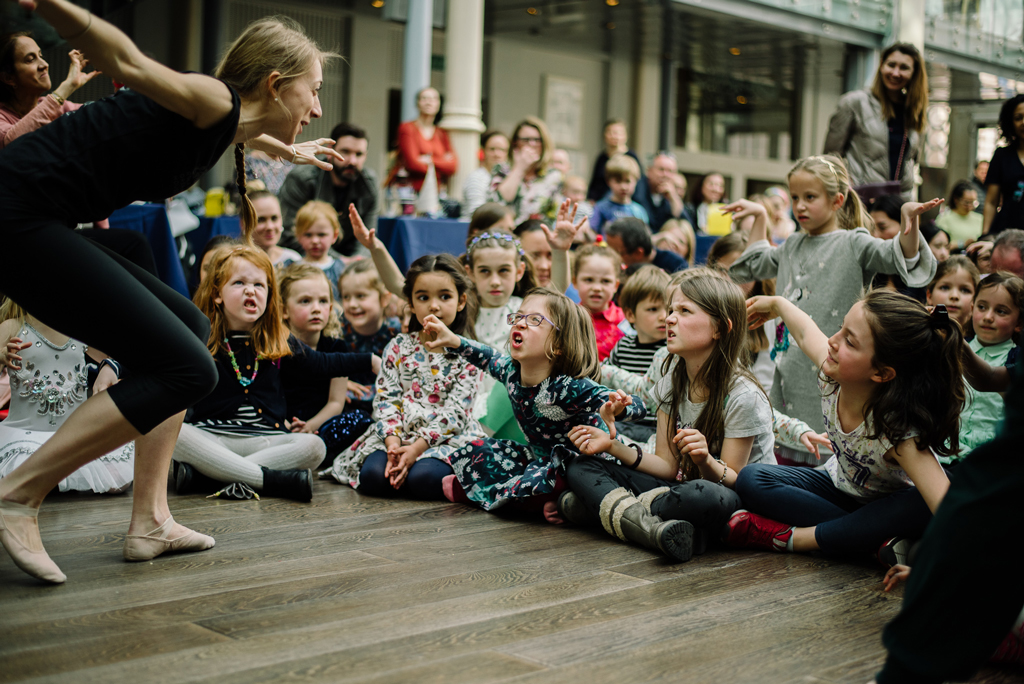 This summer, get out and stay engaged and active at a Family Sunday at The Royal Opera House. These regular events allow families to come and explore The Royal Opera House, its artists and the world of opera and ballet. Each Family Sunday will be packed with creative and practical activities for all the family, with space to relax and enjoy live music in an informal setting.
Each event is different, with some including informal performances from Royal Ballet dancers, Jette Parker Young Artists and musicians; live make-up or stage combat demonstrations; costume dressing up; design activities led by professional set designers; and backstage tours
The surreal and captivating world of Lewis Carroll's Alice, both In Wonderland and Through the Looking Glass, is given an extra twist in Gerald Barry's operatic treatment. Sung in English and at less than an hour long, this short, sharp shot of mayhem is ideal as a family treat, offering you a chance to introduce your children to opera while keeping them engaged in a story they know. The Red Queen, the White Rabbit, the Mad Hatter: meet a kaleidoscope of colourful characters in this joyful, headlong rush into a world gone deliciously mad. 4 to 9 February 2020.
Head to the Royal Ballet this year to engage the whole family in a Christmas treat. A classic ballet returns to the Royal Ballet repertory with Ninette de Valois' charming and funny Coppélia – a story of love, mischief and mechanical dolls. The intricate choreography is set to Delibes' delightful score and shows off the technical precision and comedic timing of the whole Company. Osbert Lancaster's designs bring a colourful storybook world to life in this magical Christmas show. 28 November 2019 to 7 January 2020.
For Budding Dancers
If your child can't stop dancing, take them to be inspired by the Royal Ballet School. The Royal Ballet School's annual matinee is an opportunity to catch a glimpse of the ballet stars of the future as these supremely talented young dancers demonstrate the skills and artistry they have learned at one of the world's great ballet schools. The programme draws on choreography from across the repertory, with extracts from classical, heritage and more contemporary works danced by students from all years in the school. 11 July 2020.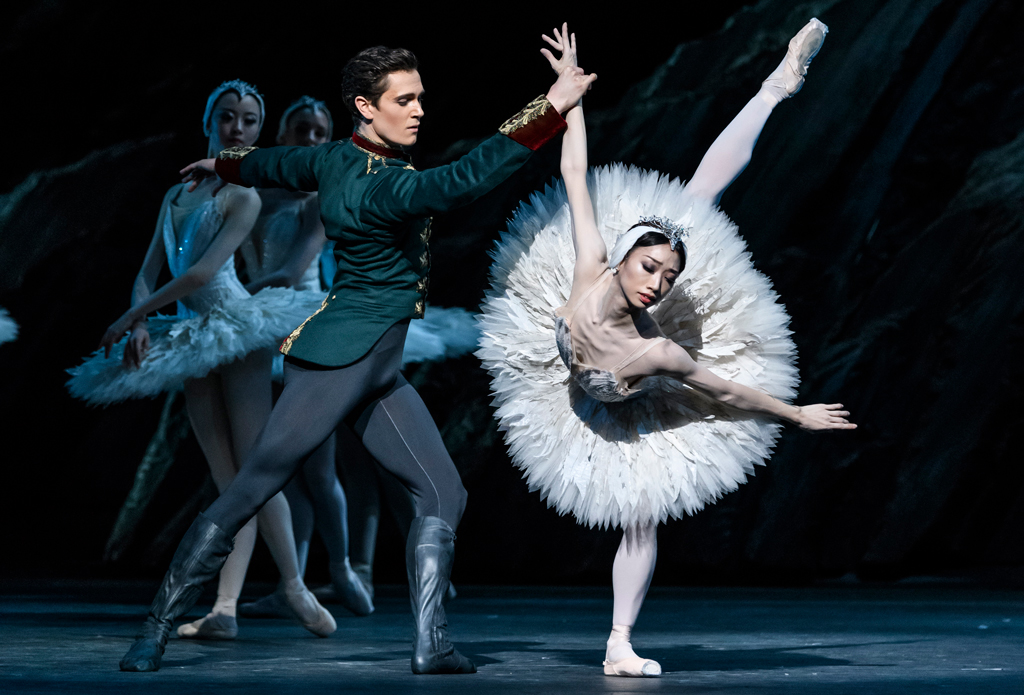 Take your young dancer to a must see classic such as Swan Lake or The Sleeping Beauty
The Royal Ballet production of The Sleeping Beauty has been delighting audiences in Covent Garden since 1946. Sixty years later, in 2006, the original staging was revived, returning Oliver Messel's wonderful designs and glittering costumes to the stage.
Pyotr Il'yich Tchaikovsky's enchanting score and Marius Petipa's original choreography beautifully combine with sections created for The Royal Ballet by Frederick Ashton, Anthony Dowell and Christopher Wheeldon. This ballet is sure to cast its spell over anyone who sees it, not least, young ones who dream of being on stage. 7 November 2019 to 16 January 2020.
READ: Educational Summer Events for the Whole Family