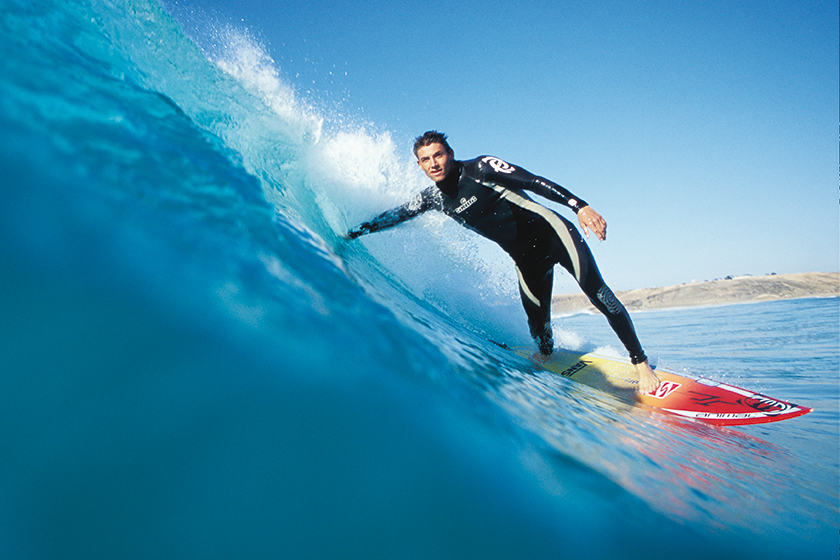 Gap Year Qualifications: Water Sports and Safety Programmes
Millie Whitehead of The Leap gives some advice on how to learn, earn and have fun on a watery gap year
From surfing to super yachts, there are gap year qualifications aplenty that are all at sea.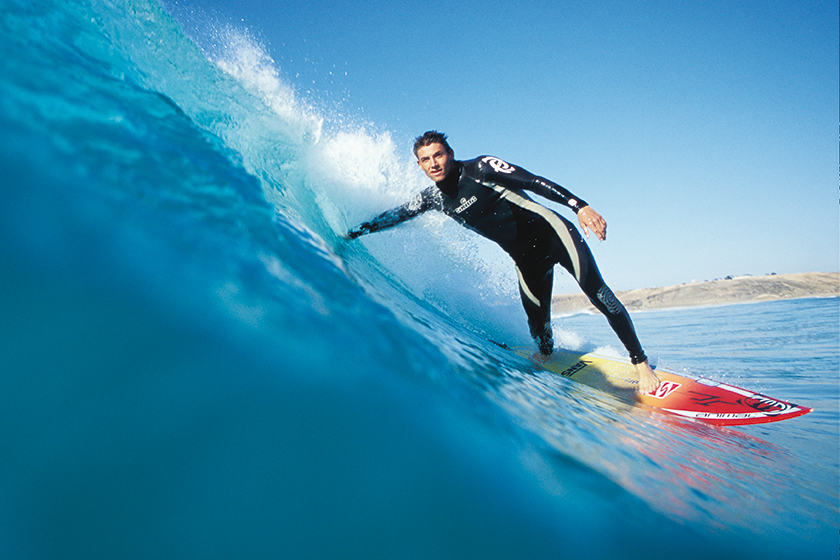 Doing what I do – organising gap years – there are certain times of the year when I become the most popular aunt, godmother, mum's friend and general de facto adviser on how to spend it. Ego and inbox fluttering, I listen (with an open mind, of course) to their wish list. Then, together, we create a constructive, CV-boosting, all singing and dancing year of a lifetime. Well, that's the plan, anyway. After all, I do have their parents to answer to.
More often than not, it's pretty straightforward. That was until my nephew dropped in to tell me that he wanted to spend his whole gap year on water – learning, earning and playing. Really? Yes. He was adamant; this was going to be his challenge (already on his personal statement) and, from that moment on, it became mine, too.
So, we had our work cut out and this is what we found. Great stuff, which I feel obliged to share should anyone reading this find themselves with a similar challenge on their hands.
Armed with all the options we have nailed his gap year, where he's going to learn and earn his way around the seven seas. In doing so, he will be adding some weight to his CV. If nothing else, the challenge itself is enough to get through any interview and all future summer holidays are now sorted.
Gap Year Qualifications

Surf instructor
Remember the movie Point Break? Well, it is possible to 'live the dream' and chase the waves across the globe. My favourite find is Surf South West, in Croyde, North Devon, where you can do level one and two training that will tee you up to become an instructor worldwide. The prerequisite is that you can catch a wave and turn left and right before you start the course. If you've already nailed the waves, you're good to go. Recruitment requires level one, a beach lifeguard qualification and 20 hours of surf instruction under the supervision of a qualified instructor.
Level 1 Surf Instructor Qualification: A two-day internationally recognised course from £299, plus accommodation.
Level 2 Surf Instructor Course: Required to teach at an advanced, professional level, from £399, plus accommodation.
Lifeguard
The five-day R.L.S.S. National Beach Lifeguard course is internationally recognised and essential if planning to be a surf instructor but it also stands alone. Think Baywatch, North Shore or Hawaii. Land a job on the right beach and you'll get access to some pretty cool toys, like jet skis, boats and paddleboards. A practical and theory course covers lifeguard theory, CPR, first aid, open water and rescue skills and spinal management and costs £26. It has worldwide appeal to invest in some good swimmers.
Boat boy
If you've gone to the trouble of becoming a lifeguard you might as well get the right paper work so you can help with the beach toys. Definitely adds bite to the CV and more fun to the day job. What you need is The International Certificate of Competence (ICC), otherwise known as a 'Boat Licence', obtained by completing a RYA Powerboat level two course, the introductory level to boat handling and safety in powerboats. You can do this in many places but we went for Boatability in Portsmouth, from £289pp.
Super yacht crew member
If your objective is to get on board a luxury yacht and sail the seven seas, experience is key. The following two routes, when combined, present a winning formula. Nail the Competent Crew Certificate in Devon and then learn how to cook to make yourself a useful addition to any crew. Also try the Orchards cookery school, which does an amazing job at turning a novice into a master chef. Price for a two-week residential course from £1,500. Consider too, the tall ship experience – here you can learn how to sail, while on an adventure – it's all about teamwork, leadership and challenge.
Scuba instructor
This is trickier as the learning required for earning power requires dedication. But it is possible. First, get your Padi level one and Advanced Scuba courses (takes at least two weeks). Do an Emergency First Response and Rescue Dive course (an extra couple of days) after which you are in a position to apply for your Dive Master. This is the dedicated bit and can take up to three months as it's all about the number of dives, with a small bit of theory thrown in. The Leap have two programmes – one in the Bahamas and the other in Madagascar. If you get the golden ticket they might take you on as an intern while you do your Dive Master. Once completed you are good to go.