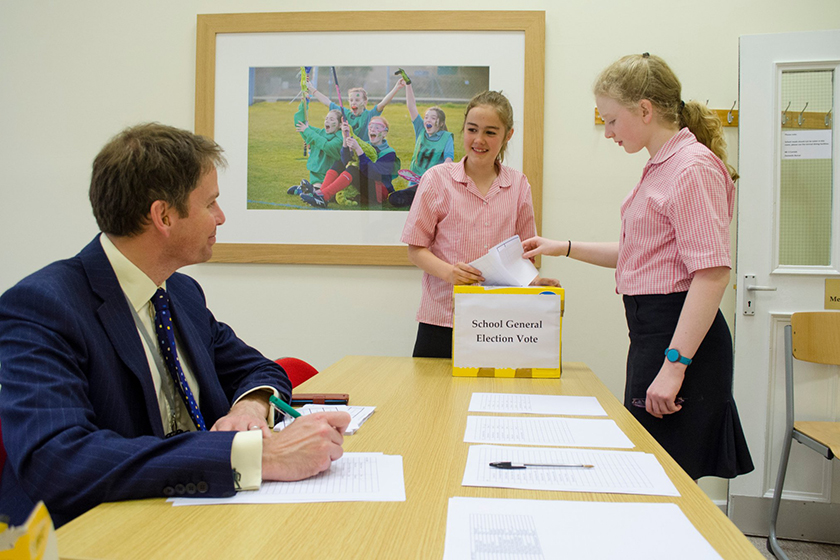 General Mock Elections 2017
Pupils from independent schools across the country go to their makeshift polls
The snap election held on June 8 saw the highest turnout of voters in 25 years, and school pupils, too young to cast their vote, didn't want to miss out on the action. Mock elections were held up and down the country. And the results are in…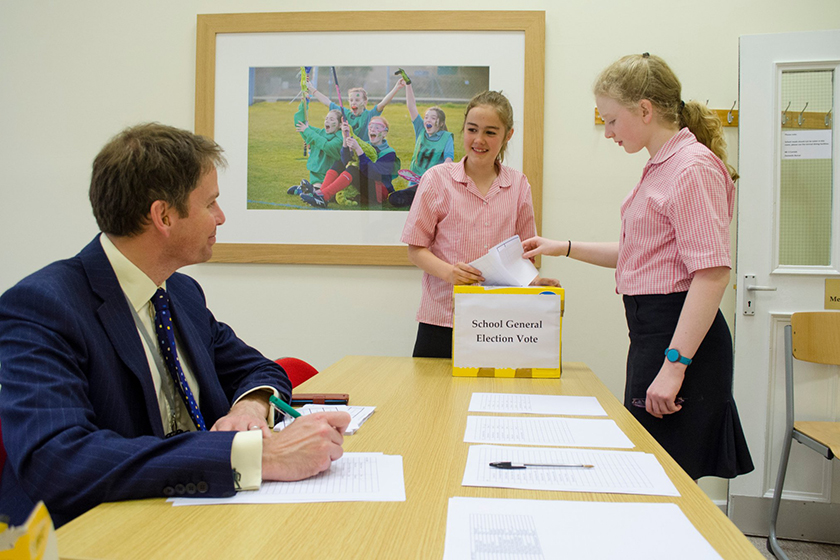 Hung parliament at Reigate Grammar
The exit poll might not have come as such a shock if voters had been following the mock election at Reigate Grammar. The results saw a narrow conservative victory, but in a hung parliament. We Wonder if they went on to form a minority government…
The results from the RGS Mock Election are in: pic.twitter.com/6XbyR4yIcL

— Reigate Grammar (@ReigateGrammar) June 8, 2017
Votes for women
St George's Ascot dedicated their mock election to suffragette Emily Wilding Davison, who died for women's right to vote on June 8 1913. Conservatives secured a majority with 63 per cent of the votes, Liberal Democrats came in second with 19 per cent, followed by the Green Party with 10 per cent and Labour with 8 per cent.
Suffragette Emily Wilding Davison died for women's right to vote in 1913. Today Georgians voted in a #mockelection #GE2017 #YourVoteMatters pic.twitter.com/Pphycavoux

— St George's, Ascot (@stgeorgesascot) June 8, 2017
It's a win for Labour at Forest School…
Following weeks of campaigning, Forest pupils and staff voted for the Labour Party, led by Year 12 student Zarin. The party leader managed to hold on to the seat, with a 5.5 per cent swing from the Conservatives, who were represented by Maxwell, Year 8.
Three more hours left to vote in the #GE2017 – our mock vote led to a #Labour victory https://t.co/rS0IW6RCKX #GeneralElection pic.twitter.com/D6fdpYhKFa

— Forest School (@ForestSchoolE17) June 8, 2017
…and at Rydal Penhros
Ben Gibson led the Labour party to victory at Rydal Penrhos School, stating, 'selling socialism to a public school, it wasn't the outcome I expected at all'. You can watch an interview with the Labour leader here.
Check out this video to find out who came out on top in our Mock General Election. #Learning #Listening #GE2017 https://t.co/EPfLAfQLU5 pic.twitter.com/PBvGBhfXJl

— Rydal Penrhos School (@RydalPenrhos) June 8, 2017
Take the biscuit
Meanwhile, at the prep school, there was a 100 per cent turnout from pupils. Each party leader was placed next to a tray of biscuits, and the Years 1 to 6 classes were given seven options: Conservative, Green, Labour, Liberal Democrats, Plaid Cymru, UKIP, and None of the Above. The Conservative Party were announced as the runaway winners after totalling 59 percent of the overall ballot, with the Green Party coming in second with 19 per cent.

Burgess Hill Girls voted for celebs
There was a landslide victory for actress and activist Emma Watson at Burgess Hill Girls. Author JK Rowling came in second, Stephen Hawking third and Harry Styles last in the polls with no votes at all.