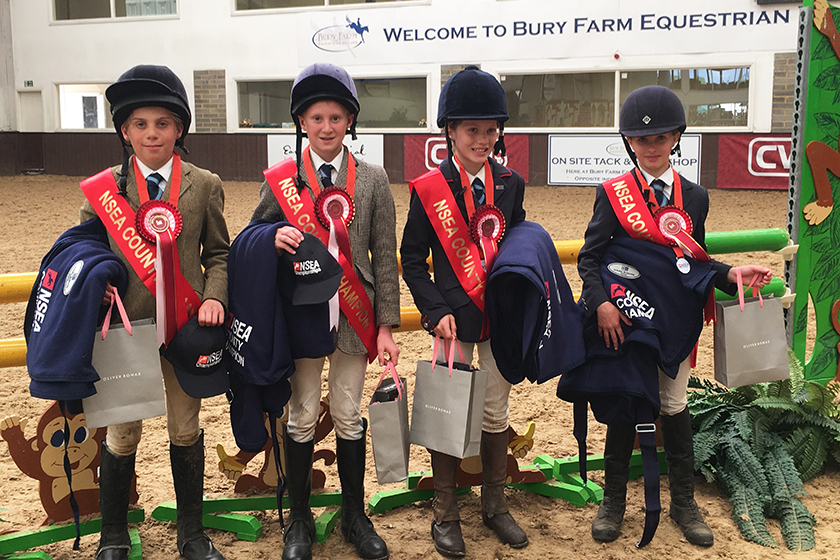 Hazlegrove to Represent England in NSEA Nations Cup
Pupils are riding high after a successful day of show jumping
Four riders from Hazlegrove have secured themselves a place in National Schools Equestrian Associtation (NSEA) Nations Cup following a successful day of riding in the county show championships.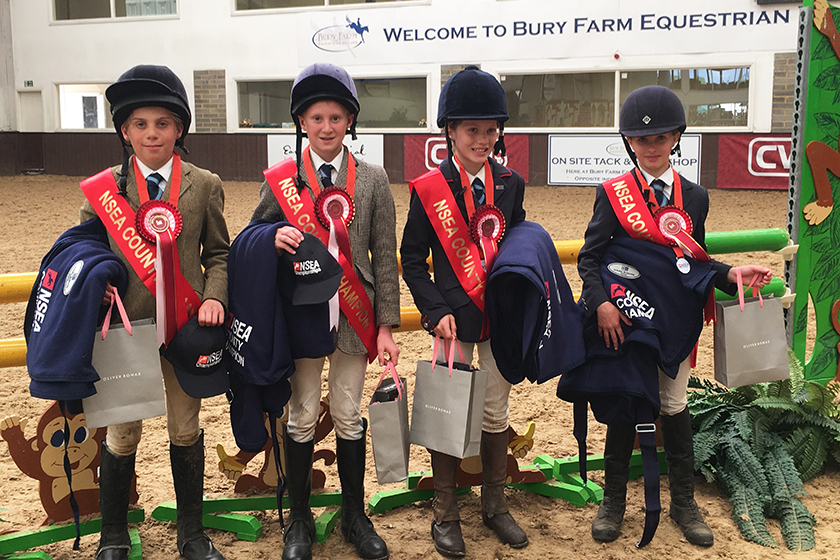 Over 900 riders, representing schools from all over the county, competed for the title of NSEA National Champions in Buckinghamshire. The Hazlegrove team, which qualified for the event by winning the Somerset county finals, pipped their competitors to the post with a series of impressive jumps.
Josh, Emily, Jack and Anna arrived with their ponies the day before the main competition to take part in a 'warm-up event'. This gave the riders the opportunity to get used to their surroundings. All four riders had good clear rounds in the warm-up class and enjoyed some success with Josh finishing second and Emily seventh before settling down for the night.
All 22 school teams were up bright and early on the morning of the county championships, which kicked off proceedings at 8am. The competition, which consisted of two rounds, saw the riders compete in an outside ring and then in a timed round in the indoor area. The Hazlegrove team finished the first round with a team of score of only four faults.
The timed round proved to be more challenging, but the pupils (and their ponies) set the bar high, with three team members all jumping clear in very quick times. Having been drawn to ride mid-way through the competition, it was not until a few hours, and jumps, later that the Hazlegrove team were announced as winners.
Thrilled to be National Champions, Josh, Emily, Jack and Anna now have the exciting prospect of representing England in the NSEA Nations Cup in October.