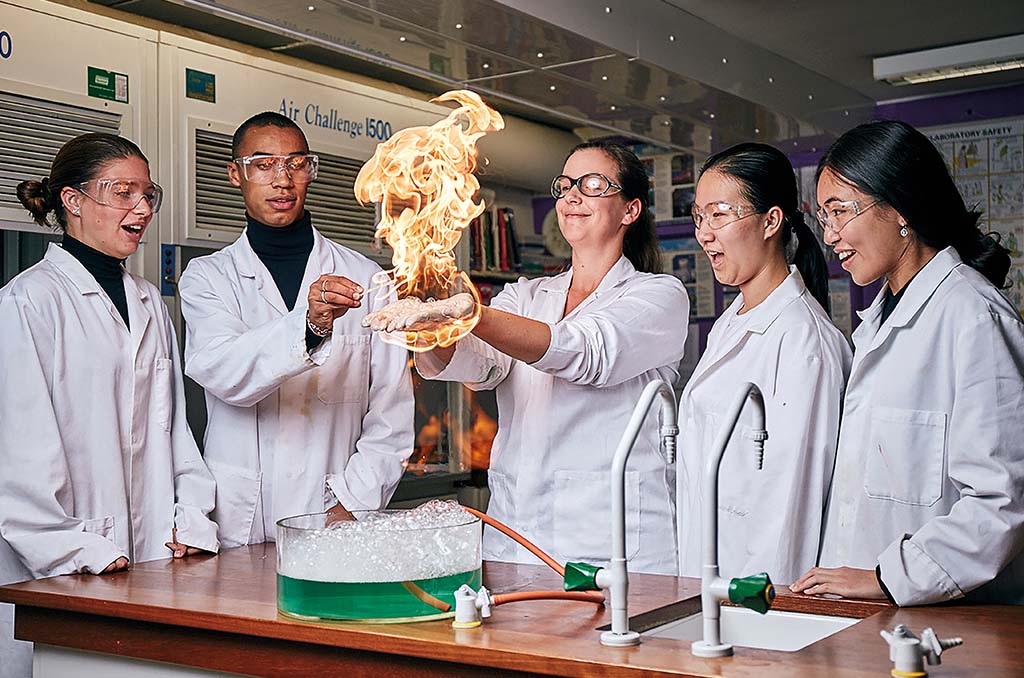 Insiders' Guide: Sixth Form
Our experts' advice on choosing the ideal sixth-form place. By Eleanor Doughty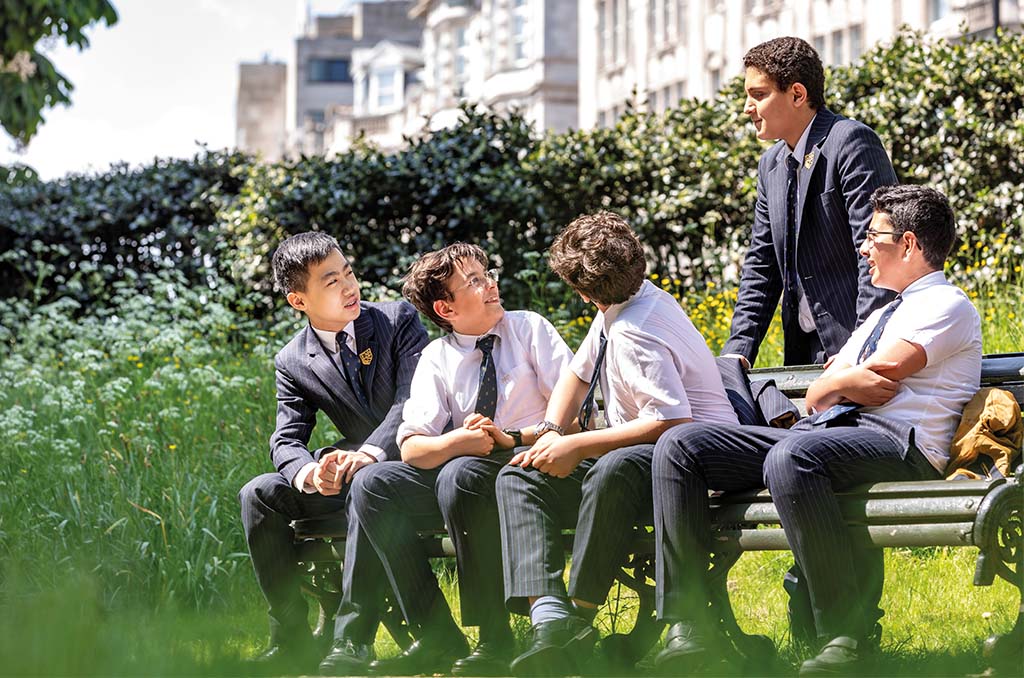 Thinking ahead to sixth form, and essential questions emerge: should you keep your teen at the same school or look elsewhere, how do qualifications work, and what pastoral support is available? To help, we have assembled an expert panel to guide you.
The Panel:
Cosmo Jackson, Headmaster, Hurtwood House School, Surrey
Caroline Townshend, Head of Eaton Square Senior School & Sixth Form, London
John Southworth, Principal, MPW College London
Richard Lees, Head of Sixth Form, Kew House School, London
1. Is there a value to first-time boarding in sixth form?
Sixth form is the perfect time to start living away from home, and 90 per cent of our students are first-time boarders. It's good to get that taste of independence prior to university. Life in a boarding school doesn't finish at 4pm – it's often still raging at 9pm, and to be able to enjoy that at 16 is hugely beneficial. Cosmo Jackson
2. Should my child stay at the same sixth form or is change always good?
It depends on the age at which your child has joined their senior school, and whether their senior school was co-ed or single-sex. If they have joined at 11, you might consider changing at 16, but if they have joined at 13 then it's less wise – you ought to do five years somewhere. If they have been in single-sex education until 16, it's common to consider co-education before heading to university. Caroline Townshend
3. How do we find a sixth form that specialises in Oxbridge entrance?
Most schools that have an Oxbridge programme will advertise that on their website. The best thing to do is call up those schools, discuss it with the head of admissions, and ask if you are able to talk to the Oxbridge coordinator. John Southworth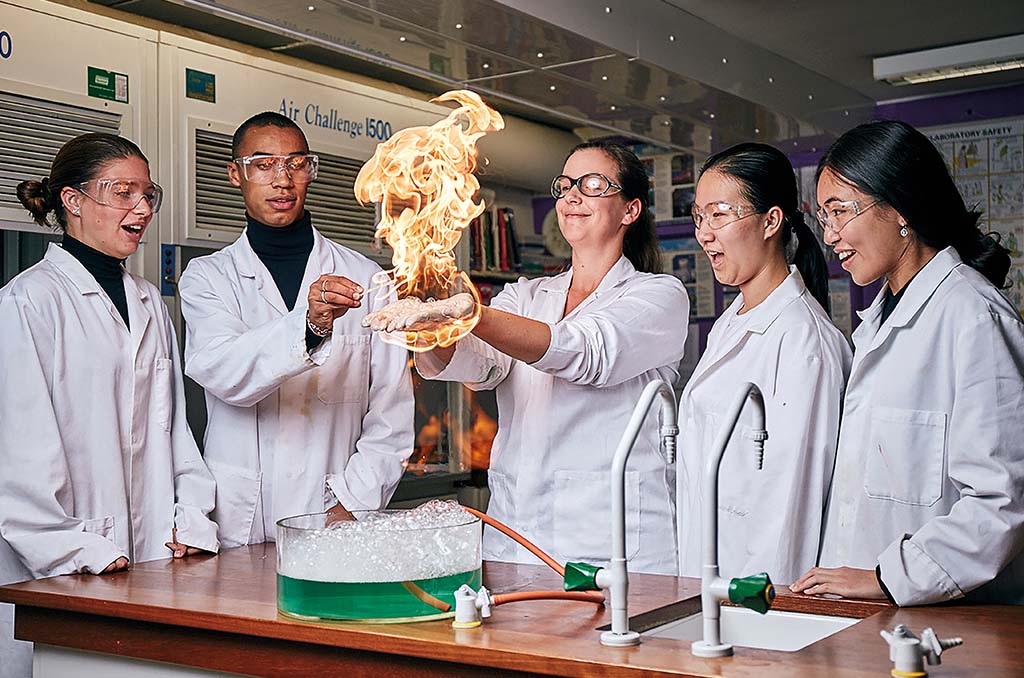 4. What is an EPQ?
The Extended Project Qualification (EPQ) is an opportunity for students to gain UCAS points by investigating an area of personal interest to them. This can take the form of a dissertation, a performance, or an investigation, and they can pick any topic. It's an opportunity for the student to learn about something that they have an actual interest in, rather than something that is on a specification. We run it during Year 12, and they have an hour and a half timetabled for it weekly. The added bonus is that it's something that they can progress during the holidays, as it doesn't need much teacher input. Richard Lees
5. Are sixth-formers best served away from the rest of the school or should they be integrated?
They need their own space – the whole point of sixth form is to have greater independence, and it often becomes clear that's what they want at the end of Year 11. Our senior schools work really well for 11-16, (with the sixth form separately), so they have the best of both worlds – a stepping stone building which will give them the freedom, and the space, but they're still part of a whole school when you want them to be, so you can still run all of the leadership and mentoring (schemes). That's a key part of sixth form life which you don't get in a sixth-form college environment. Caroline Townshend
6. Do you get proper sport in sixth form?
We recognise that within sixth form students are mature enough to be moving away from the standard team sports offering. We're keen for every student to have an opportunity for physical activity during the week, and because of the additional options we offer – from Zumba to rock climbing, boxing, and gym classes – as well as traditional team sports, we would struggle to think of a reason why a student wouldn't want to participate. Richard Lees
7. Can you change A-levels halfway through?
Yes, you can. We run almost all of our A-levels as intense one-year courses as well as two-year courses. Although it's not recommended that students change subject after Year 12, if they want to change, we will put everything in place for them to do so. We don't necessarily recommend it, but for the right reasons we will allow it, support it, and give them individual help. John Southworth
8. What enrichment or extras should we look for?
Those that relate to whatever field the talents of your son or daughters lies in. An integral part of our ethos is to give students an opportunity to progress their talents. Richard Lees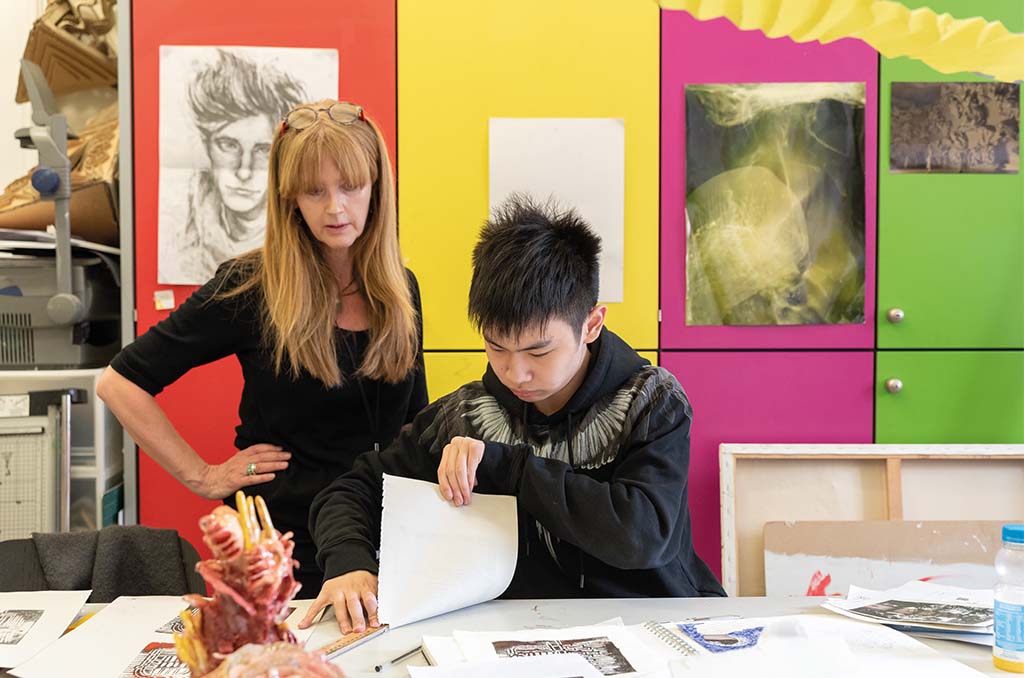 9. Is it possible to retake a year of sixth form in case of illness?
Yes. There's a variety of reasons why a student might choose to retake a year – for illness, or a complete change of subject. Socially, it can be tough for any student to slip into the year below, but provided they are taking a long-term view of the future then there's no reason why it can't happen effortlessly. Cosmo Jackson 
10. Single-sex or mixed?
I prefer young people to be coming into schools that are inclusive and diverse, and that are also co-ed. Ultimately, that is where we produce well-rounded young people. For some there are benefits to being in a single-sex school, but we get a lot of students coming from single-sex schools to our co-ed environment before they go to university. John Southworth
11. How will pastoral care be handled?
Pastoral care is still key, but 16-year-olds don't want to feel that they're being treated as they were when they were 13, so it's about having conversations on a more grown-up level. Although you are giving them the impression of some independence, they still need great pastoral support, and this will come through the housemaster, the tutor, and the school nurses. Cosmo Jackson
12. Is uniform still the norm?
We are starting to move away from uniform as we look more at how we prepare students for the future, and part of that is expecting them to dress in a businesslike manner. I think they are too grown up now, particularly for those in central London, for a sixth form uniform as such. Caroline Townshend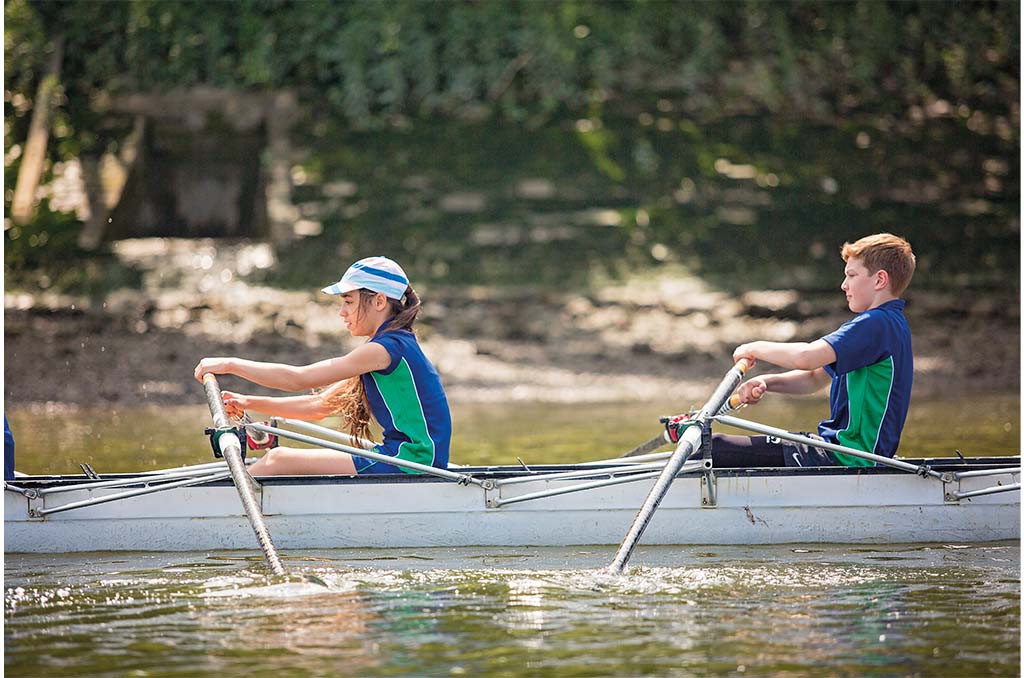 TIPS FROM THE HEAD'S OFFICE 
There are many fantastic schools within the independent sector, says Cosmo Jackson. 'While we all want to think that we are marginally better than the other schools, there are lots of good choices. If you've got an enthusiastic, up-for-it child, they're going to be successful in any one of these schools, so it's just a question of which particular flavour you are after.'
It's not you, the parent, that will be attending the school, it's the young person, warns John Southworth. 'Don't push your son or daughter into a school just because you think it's the right place – let them have the final say.'
Make sure that you question specifics about any subject pathways, suggests Caroline Townshend. 'When you join at 11+ or 13+, everybody does every subject, but if you're going to do fine art or chemistry at A-level, understanding the differences in the quality of the facilities and how that course is delivered at that institution makes a difference.'
READ MORE FROM SPRING SUMMER 2022