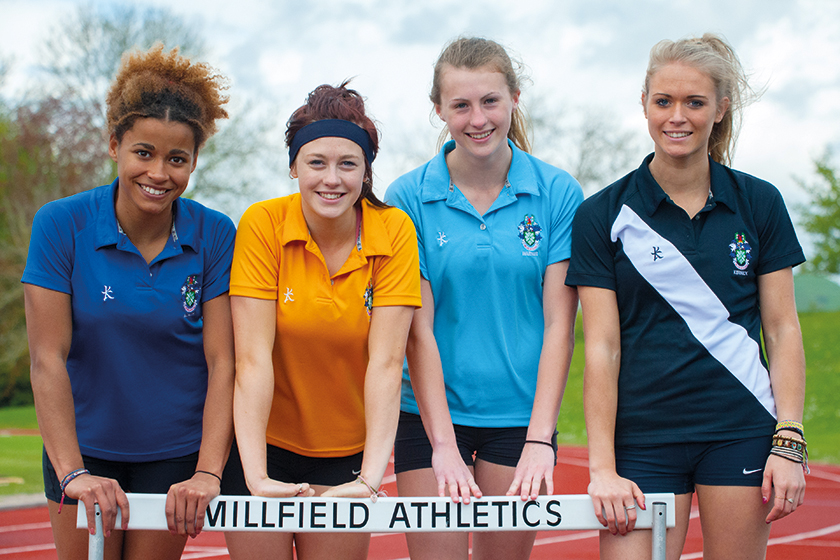 School Days: Jazmin Sawyers Remembers Millfield
How one coach took a talented sportswoman to Olympic heights
Athlete Jazmin Sawyers explains how winning a scholarship to enter the sixth form at Millfield School in Somerset changed her life forever.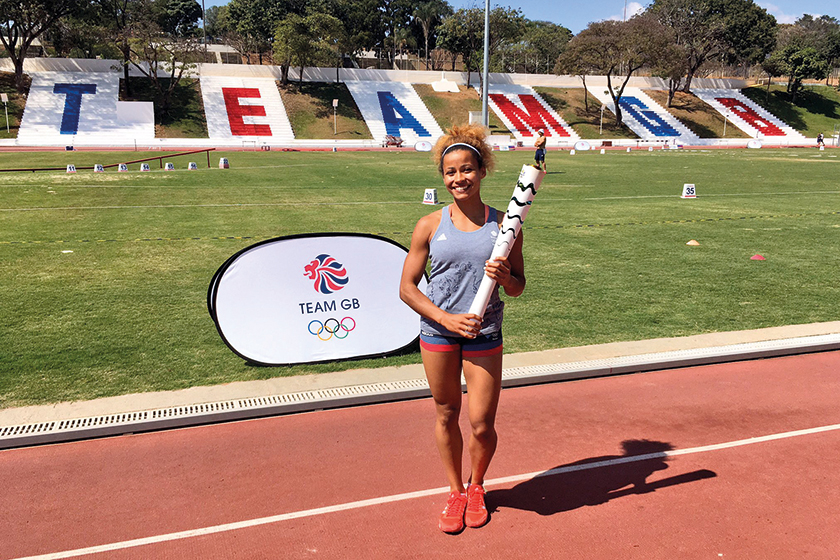 I look at every aspect of my life right now and see Millfield School's influence. When I was 15, I dragged my Mum down from our home in Stoke-on-Trent to one of the school's open days. Impressed and a little overwhelmed by all the facilities I saw there, I applied for a place. I was granted a headmaster's award – a scholarship which meant, much to my delight, I was able to attend for sixth form.
I immediately knew Millfield was for me when I started at 16. In fact, I missed home so little that I completely forgot to call or text my family for the first two weeks. I went from three training sessions a week back at home to six at Millfield. I also learned to lift weights under the guidance of the school's strength and conditioning coach. But most importantly, I met the man who would go on to coach me for my first Olympic Games.
Coach Alan Lerwilll
People talk about the one person who shapes much of their life and career. For me, it has to be Alan Lerwill, the jumps coach at Millfield. I entered the school as an athlete on the verge of earning my first Great Britain vest. I concluded my time there ranked the number one junior in the world for long jump.
A year after leaving school and making a coaching change, I returned to the school. I needed Alan in my training. After a quick phone call and a long bus ride, I was being coached once more by the great man. I also transferred universities so that we could work together. Never have I met a kinder or more compassionate man with such love for both the sport and the athletes he helps. He coached me from a nervous teenager to the athlete I am today with a personal best of 6.75m, two British titles, and a place in an Olympic final.
But Millfield didn't just help me to excel at athletics, it also introduced me to a wholly different sport. A few months into my first term, I was invited to attend a presentation in school by the British Bobsleigh Association, who were looking for athletes. To cut a long story short – one that is full of crashes, cuts and bruises – I eventually made the team, and won a silver medal – Great Britain's only one – at the Winter Youth Olympic Games.
Head girl
People tend to see Millfield School as just a sports specialist institution. While this is technically correct, there is a wealth of opportunities in all areas. Success can be found everywhere you look, and I was determined to be a part of it. I took on a lot, arguably too much. By the end of my second year I had been head of house, captain of athletics, senior prefect, head girl and an international athlete in two sports. All the while I was studying hard to get the A-level grades to study law.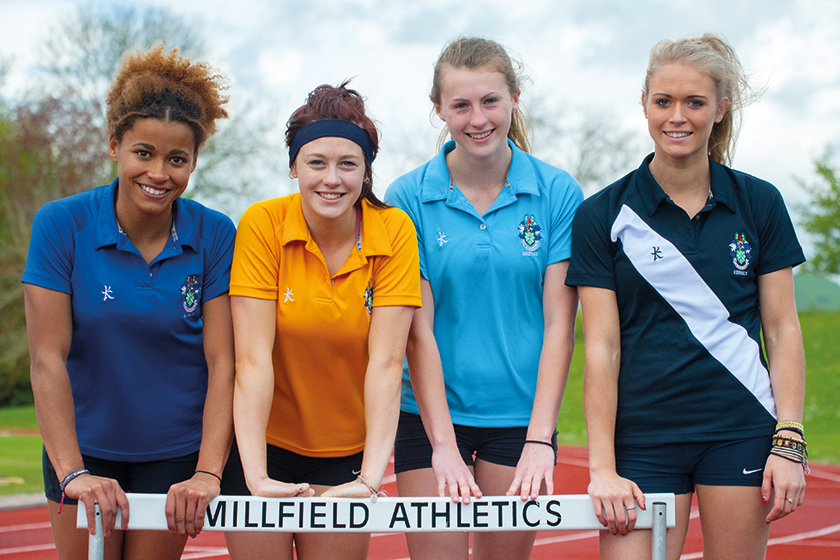 At the very start of my upper sixth year, I had only one day to collect the next two weeks' work from all my teachers before heading off to compete in the Youth Commonwealth Games. When I returned, I had one more day to hand in all that work and collect the next batch before flying to Latvia for a bobsleigh camp. Not much has changed. This summer I graduated from Bristol University with a 2:1 in law, which while alone, is not particularly unusual or remarkable, but was achieved at the same time as I was qualifying for the Olympics.
Multitasking prepared me for the busy life I now lead. My relentless pursuit to keep busy was only made possible by the support of the school. Teachers gave me a place in summer school courses because I'd fallen behind while competing and send me all my work on email. I also had wonderful houseparents that would recognise when I needed to slow down, something I've only got slightly better at doing myself recently.
At Millfield I was encouraged to do more, fulfil my potential and say yes, and I'd be someone completely different today without it.