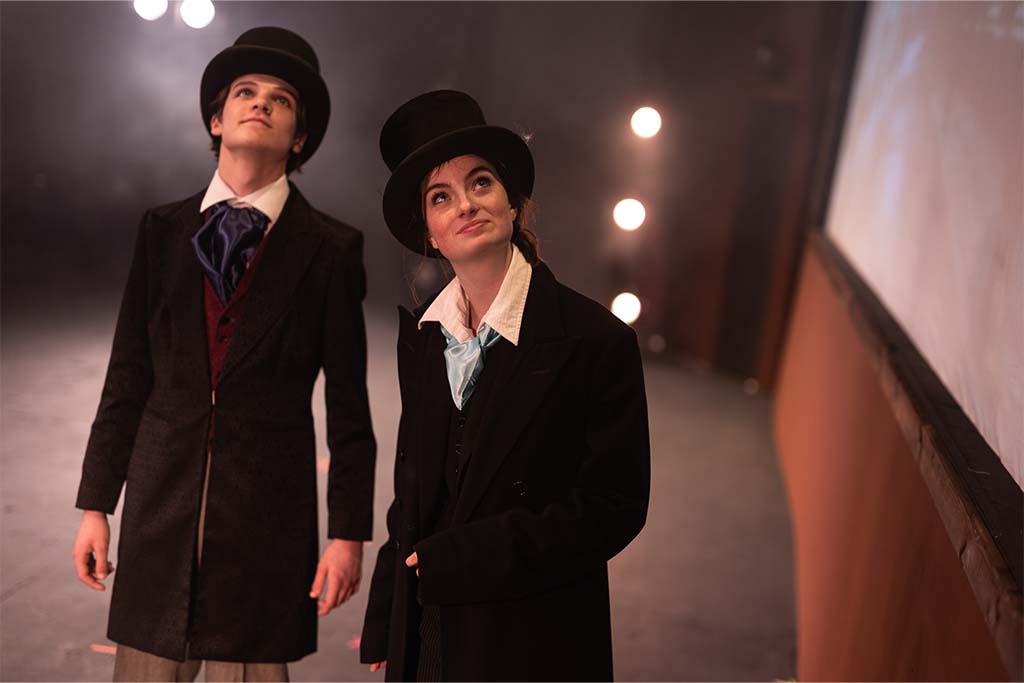 Jekyll & Hyde at Dauntsey's
A cast of 15, supported by an assistant director and seven technicians, all from the Fifth and Sixth Forms at Dauntsey's, have staged a daring new production of 'Jekyll & Hyde'.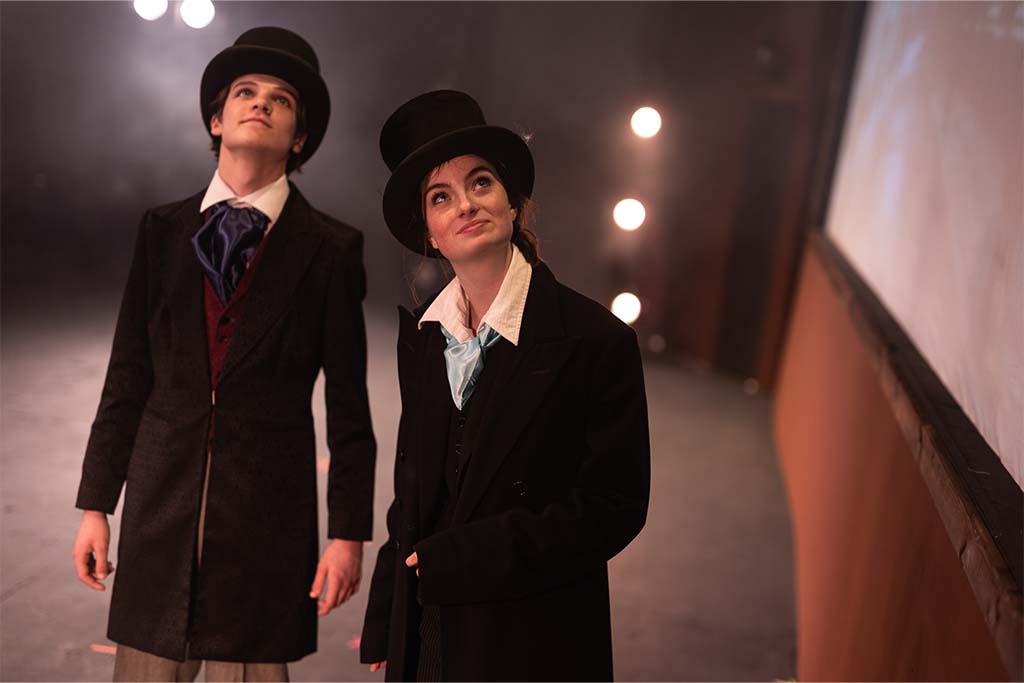 Elise Chambers, Head of Speech and Drama, adapted the script from Robert Louis Stevenson's legendary Gothic novella, 'The Strange Case of Dr Jekyll and Mr Hyde'.
Elise commented:
"Each year as a department we look to provide pupils with variety, producing a range of productions differing in style and genre. 'Jekyll & Hyde' certainly provided a contrast to our December musical, 'Legally Blonde', and offered challenges from both an acting and design perspective.
"I was lucky to work with an extremely hard-working cast, who were certainly excited by the task of developing the tension and atmosphere required of a Gothic Victorian production. The language and plotline was challenging, yet the cast worked hard to understand the content of the piece fully in order to make the narrative clear for the audience."
Pupil Ben, who played the role of Dr Jekyll, said;
"Performing as Dr Jekyll was a very rewarding and experience. Learning all the lines was challenging, but we had an amazing cast, the set and costumes were insane, and the make-up was super cool! Over all it was an incredible experience."
Meg, Make-up Designer, added;
"It was an amazing creative experience doing the make-up for Jekyll and Hyde. The play was full of unique characters like Jekyll and Hyde and I really enjoyed thinking how I could creatively express each character's story by just looking at their face."
See Dauntsey's online listing here.