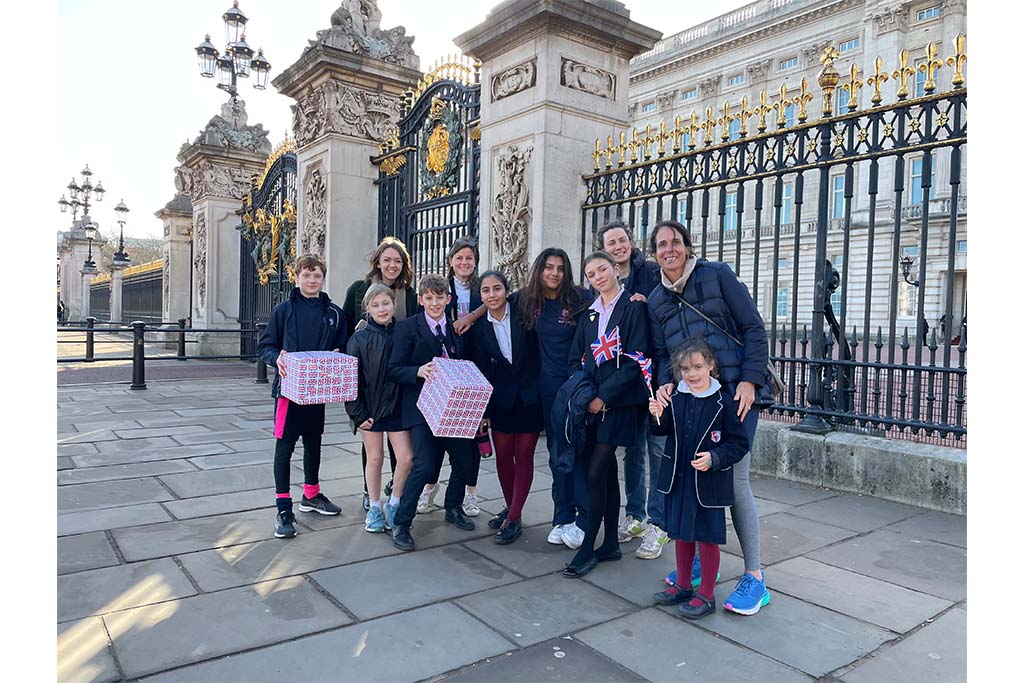 Knightsbridge School celebrates Her Majesty's Platinum Jubilee
Pupils at Knightsbridge School have worked together to create a film to celebrate Her Majesty's Platinum Jubilee.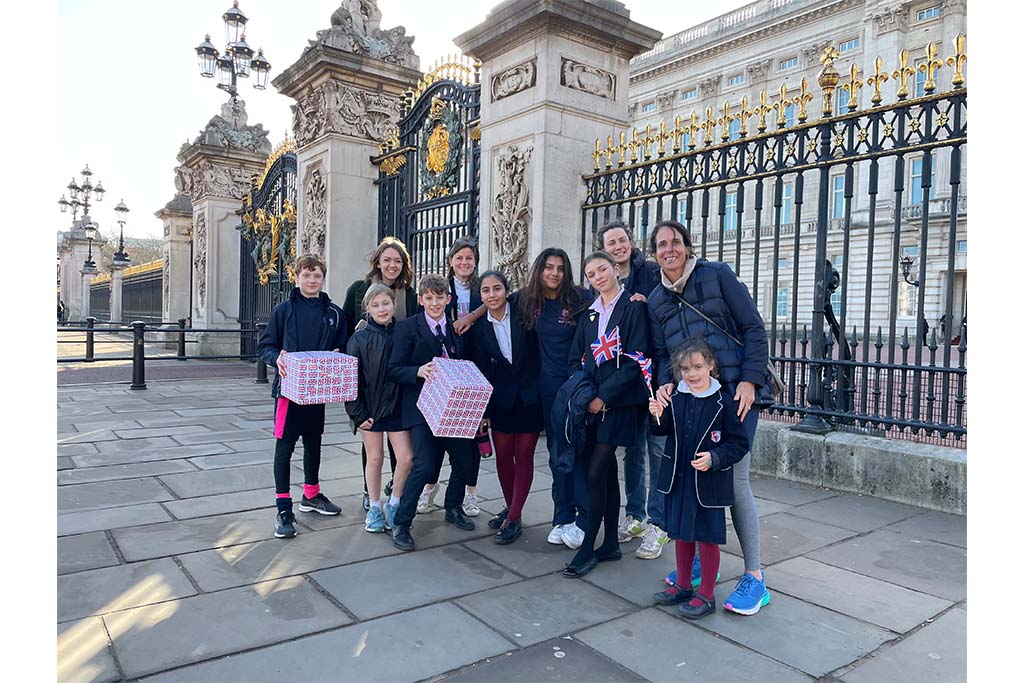 The film, which the children helped conceive, direct and star in, sees more than 400 staff, pupils and parents gathered in St Columba's church opposite the school to sing God Save the Queen before pupils create a human chain to deliver a large present, wrapped in Union Jack wrapping paper, to Buckingham Palace, via many local London landmarks on the way. 
Knightsbridge School (KS) is just a stone's throw from Buckingham Palace. In the film, the present is passed from KS pupil to KS pupil from its start in Pont Street, past Harrods, Hyde Park, The Queen Mother's Gate, Royal Horse Guards Parade to Green Park and the gates of Buckingham Palace. There are some Boris bikes along the way and KS pupils even roped a few police officers into their film.
Leo, Sports Ambassador at Knightsbridge School, said: "I enjoyed the filming, and it was great to see the mounted Queen's Guards. Her Majesty has helped lead our country for 70 years. Young people can learn a lot from her and be inspired by her reign as she started so young herself!"
Gill Conlon, Head of the school's nursery since it opened in 2006, said: "It was a very moving moment to see the nursery children singing their hearts out. One little one wanted to know if the Queen was coming to see them!".
The idea for the film came from Magoo Giles, founder and principal of Knightsbridge School who wanted to pay tribute to HM. Giles was a Coldstream Guards Equerry to Her Majesty The Queen in the 1990s. Giles hopes the film will help kick start the Nation's celebrations, remind the school community of the Queen's incredible achievements and hopefully pop a smile on Her Majesty's face.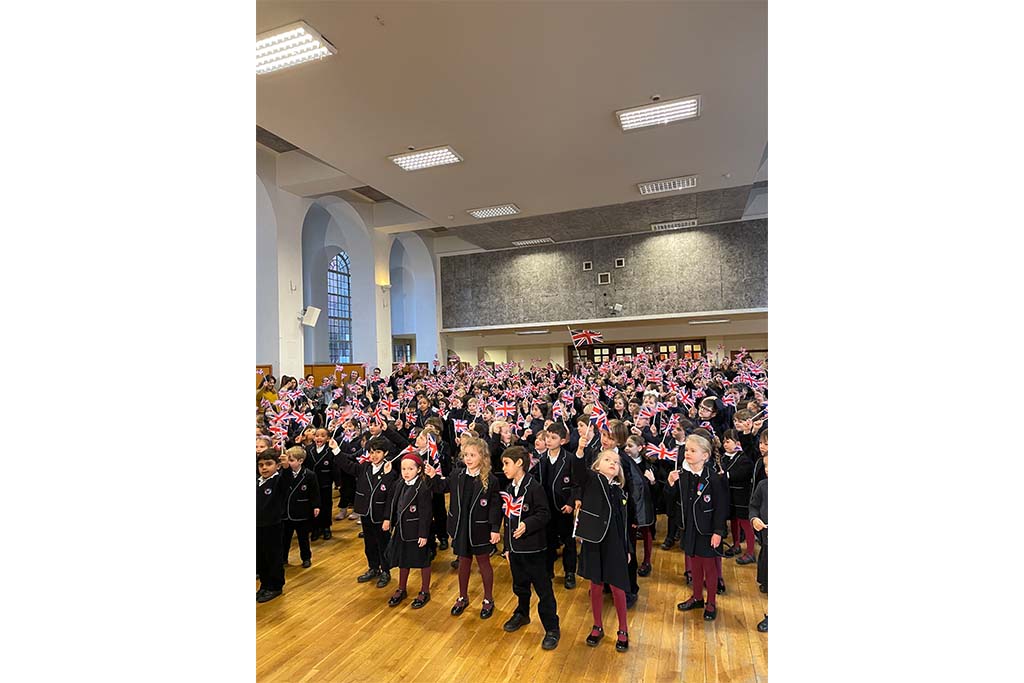 Magoo Giles, Founder and Principal of Knightsbridge School, said:
"What an incredible achievement – Our Queen is an example to us all – role model, parent, grandparent and the favourite of the Nation and the Commonwealth. 70 years of duty, responsibility, tolerance, adaptability and continuity of self – how lucky are we to be able to watch 'serve to lead' in action!"
Shona Colaço, Head of Knightsbridge School, said:
"I think it is a real privilege to be part of this extraordinary and wonderful moment in history – being able to celebrate the life of the Queen and her long service to this country as she becomes Britain's longest serving monarch. We wanted to do something special for Her Majesty, to mark the date of her accession to the throne and show how much we appreciate her. Our KS staff, children and parents will be able to look back on the date and the film with pride, and perhaps a smile, in years to come."
Waverly, the school's Mental Health Ambassador, said:
"It is important for us to celebrate her long and amazing reign. 70 years is an incredibly long time for any job! Celebrating the Jubilee inspires young people to dedicate themselves to something or be hard-working like her."
Click on the link below to watch the film and view photos from the day
See Knightsbridge's Online listing here.