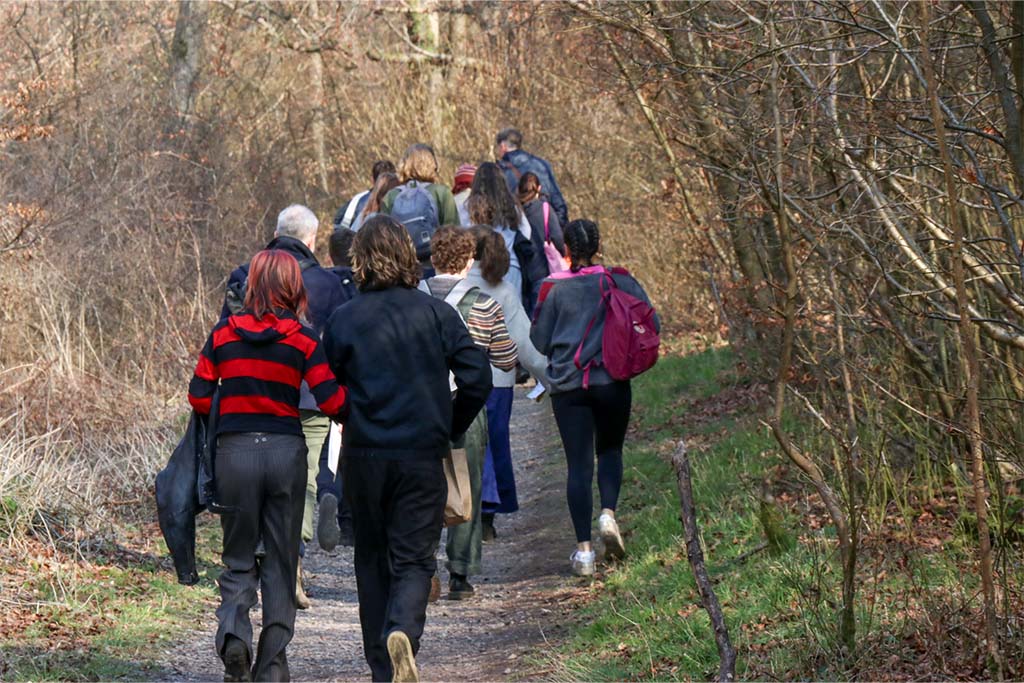 Overwhelming Refugee Support at Bedales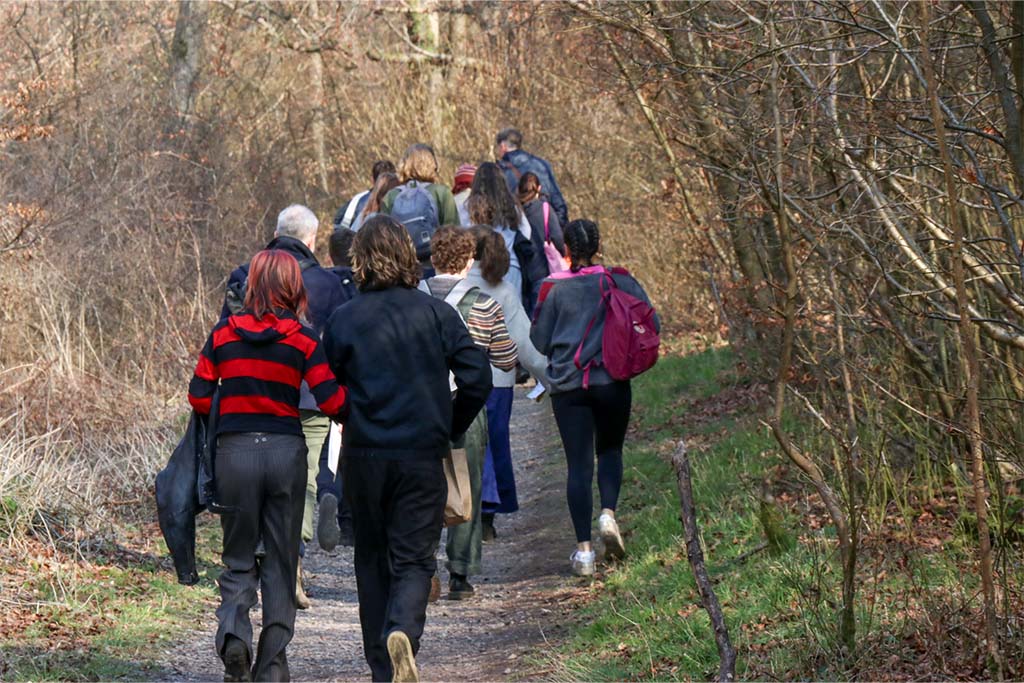 Bedales held a community day on 8 March 2022 dedicated to supporting the plight of refugees. In the run-up to the day, members of the community donated items which were despatched to support Ukrainians in Poland.  
Activities on the day included talks from an Afghan refugee, mobilising the whole school to complete a sponsored walk covering the 4,000 km distance from Syria to Steep in one day, and holding a fundraising Art Sale with students heavily involved in its planning and delivery.
Over £50,000 was raised in this single day for the Rural Refugee Network charity with whom the school has developed a really productive partnership. 
This community 'Powell day' (named after the school's co-founder) included talks by Afghan refugee Gulwali Passarlay, who spoke about his own year-long journey, the situation in Afghanistan and the refugee crisis more broadly. Between talks, Gulwali found time to complete the fundraising walk with students.
Bedales students walked a 12 km circuit in the local Queen Elizabeth Country Park. In total 423 students and staff covered 5,145 kms, more than the distance from Syria to Steep. Each tutor group had its own fundraising page which created some healthy competition to be top fundraisers!
A group of three Block 5 (Year 11) students worked on the Art Sale over a six month period as part of their Global Awareness Bedales Assessed Course (equivalent to a GCSE). They were joined by representatives of the Rural Refugee Network charity and Bedales staff to plan the event. Artwork was gathered from local artists, alumni, parents, and students at Bedales Senior and Prep. A professional curator worked with the students to manage the display of artwork.
Julia Newton, one of the Rural Refugee Network founders said: 
'The amount raised at the Bedales Art Sale is nothing short of life-changing for the Rural Refugee Network and the families it serves. Bedales has supported us during some tough times – like all charities we suffered enormously from not being able to raise funds during the pandemic and it is thanks to Bedales unstinting support that we not only survived but have been able to continue much-needed work even during lockdowns. 
'The core team of two staff and three students worked tirelessly with a wider group of volunteers at the school and charity to ensure an extraordinary evening and an outstanding result. This is the fourth Art Sale the RRN has been involved in and this was by far the most successful. On top of that, the walk raised over £20,000 – the Board of Trustees and I are blown away. Thank you so much for all you have done.'
Will Goldsmith, Head of Bedales, commented: 
'Our school's commitment to a global perspective, on remaining true to our pacifist traditions and to respecting everyone was very much in evidence last Tuesday. Our support, in particular, for the Rural Refugee Network predates the current crisis in Ukraine as we know there are victims of war and repression around the world.
'The amount raised and the quantity of items collected, especially for such a relatively small school, is genuinely remarkable and I am so proud of the students, staff and parents who made it possible.'
Each term Bedales students come off-timetable for a community day named after figures in the school's history. Previously, there has been support for local charities, work in the community, assisting local primary schools with landscaping projects, and working to improve the Bedales School estate itself.
Donations can still be made for the RRN Syria to Steep walk at https://givepenny.com/SyriatoSteep_generalsupport. 
See Bedales' online listing here.