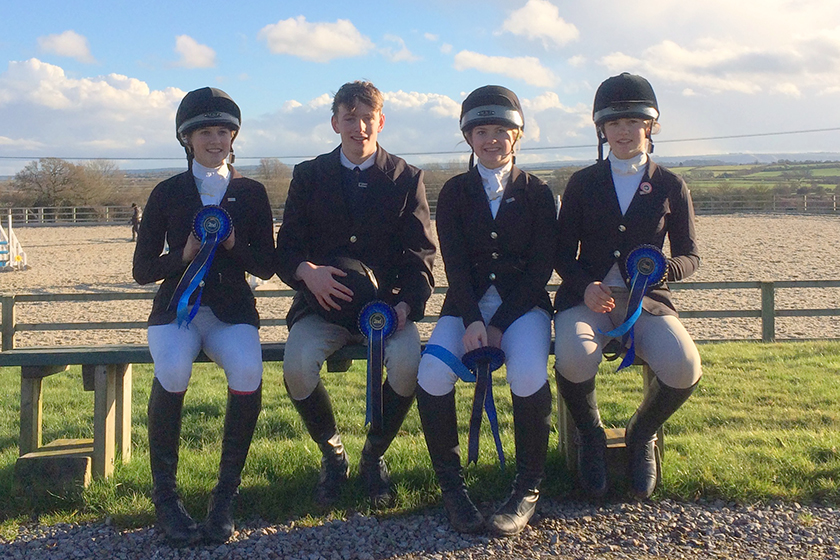 Pangbourne College Qualifies for Royal Windsor
The equestrian team are riding high after qualifying for the horse show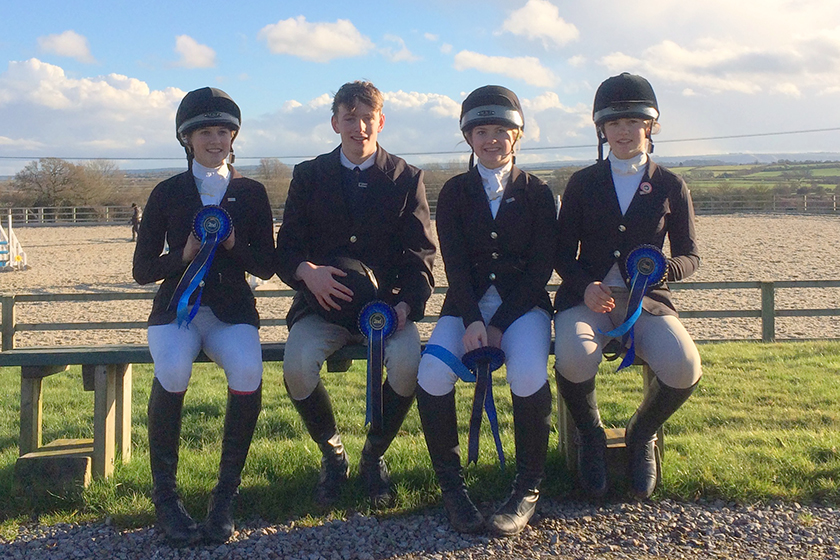 The Pangbourne College team dramatically clinched one of only two Royal Windsor places up for grabs at a tense qualifier at the West Wilts Equestrian Centre.
Jamie Grant, 18, Lily Pearce 17, Meredith Wilson, 17 and Lucy Perring, 14, sealed the second qualification spot in the National Schools Equestrian Association (NSEA) 90cm Show Jumping event for Royal Windsor Horse Show.
A thrilled head of riding Miss Stacey Donnison said: 'There was a little bit of relief afterwards, knowing that we've qualified. Bu there was also a great sense of excitement. It was our last opportunity to qualify and it came down to the hundredths of a second – that's how tough the competition was. If we had knocked off a late pole, it would've been game over.'
Lily comes out on top
Joint team captain Lily won a separate individual event at West Wilts Equestrian Centre to reach this year's NSEA Eventers Challenge Final at Hickstead. The sixth-form student won the 1.05m Arena Eventing competition.
Miss Donnison said: 'Lily has been in great form this year and her performance at the qualifiers was true to that. The turns were very tight on the course, but she produced a very neat and calculated round.'
The team now have a little over three months to prepare for Royal Windsor.
'The competition at Windsor will be the best of the best,' said Miss Donnison. 'The course will be testing and the atmosphere electric.'