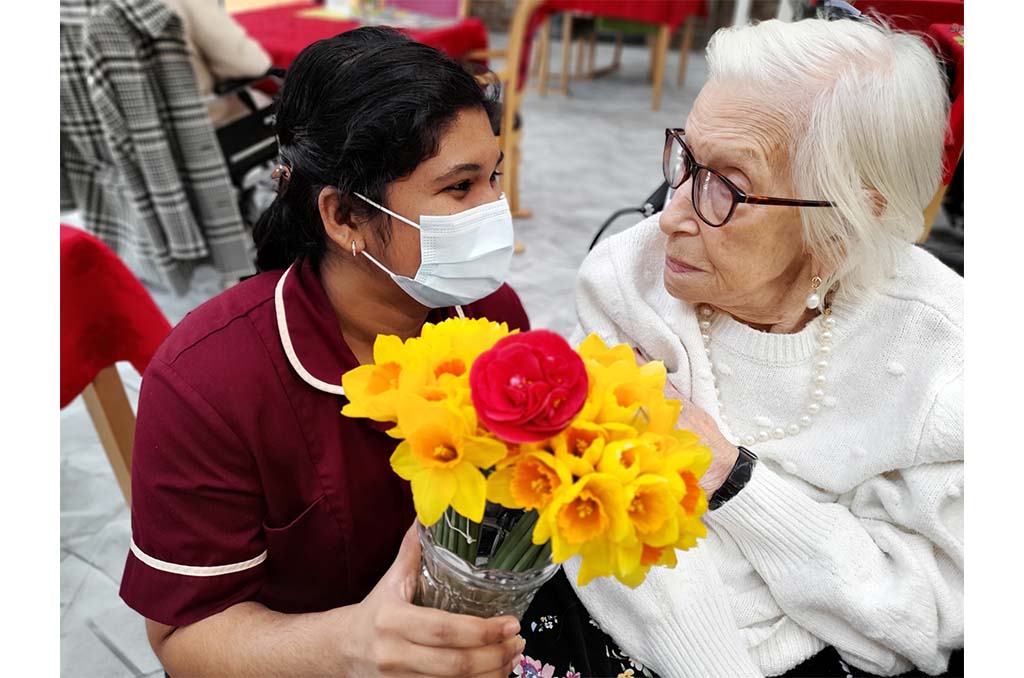 Pennthorpe for the Community
Pennthorpe, a co-educational independent preparatory day school in Rudgwick in West Sussex, has been busy in the community ahead of Easter.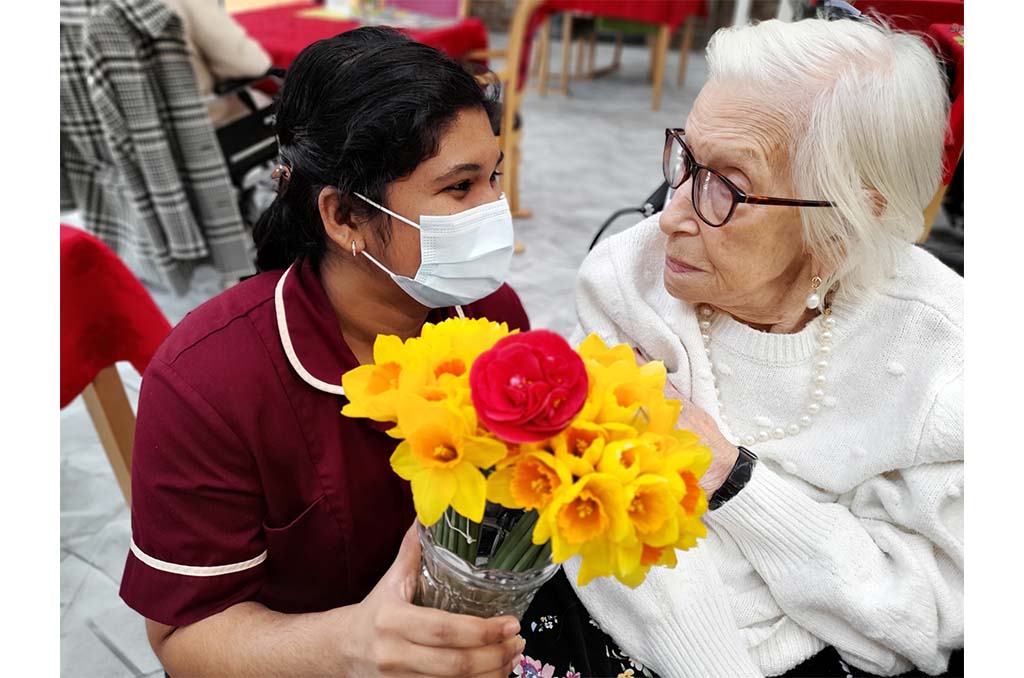 'Friends of Pennthorpe' affectionately known as 'FoP', a group run by the wonderful parents of Pennthorpe School, made the decision to donate bunches of daffodils to the residents of local care homes, this Spring. With the objective simply to make the residents smile.
Supported by Tesco Horsham, Pennthorpe collected 283 bunches of daffodils for the residents in the locality. Each bunch of daffodils were gifted with a lovingly decorated label by the children; ranging from just age 2 up to age 13.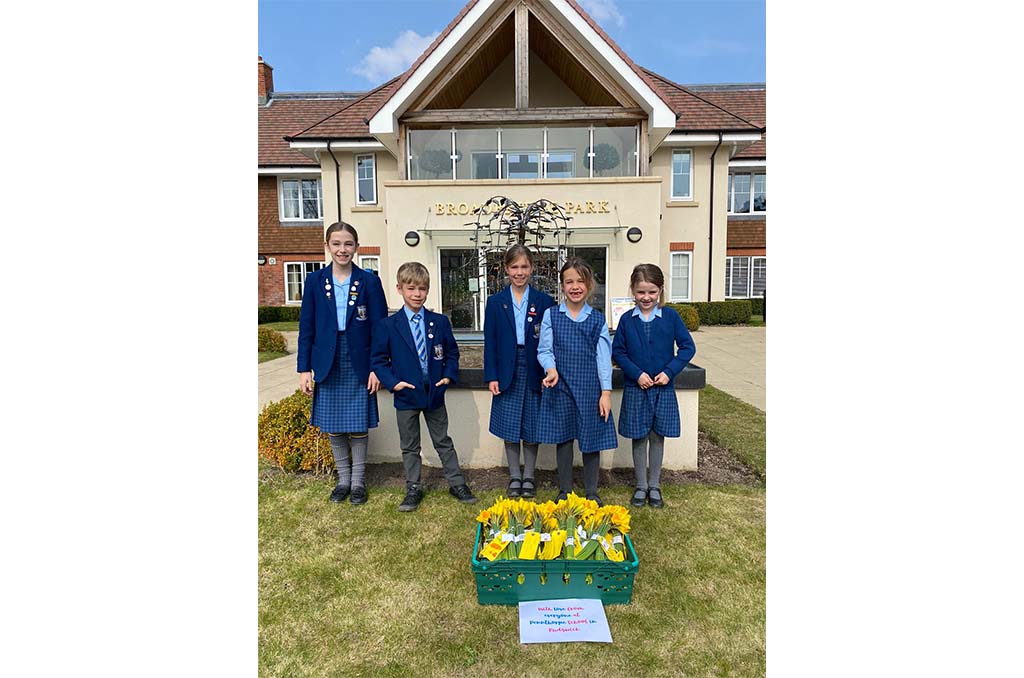 FoP Deputy Chair, Lauren Manvell said, 'The children have injected so much thought and care into creating their labels – knowing that they've been so positively received is hugely rewarding for not just the children but, for the entire Pennthorpe community.'
The Residential homes visited by Pennthorpe included Aspen Place, Broadbridge Park, Mill River Lodge, Westlake House and Skylark House. Lifestyle Manager, Liezl Everall, at Aspen Place in Horsham said, 'We are so thankful for the thoughtfulness of Pennthorpe School in Rudgwick for gifting us lovely daffodils. They brightened up our home and warmed our hearts. Thank you so much.'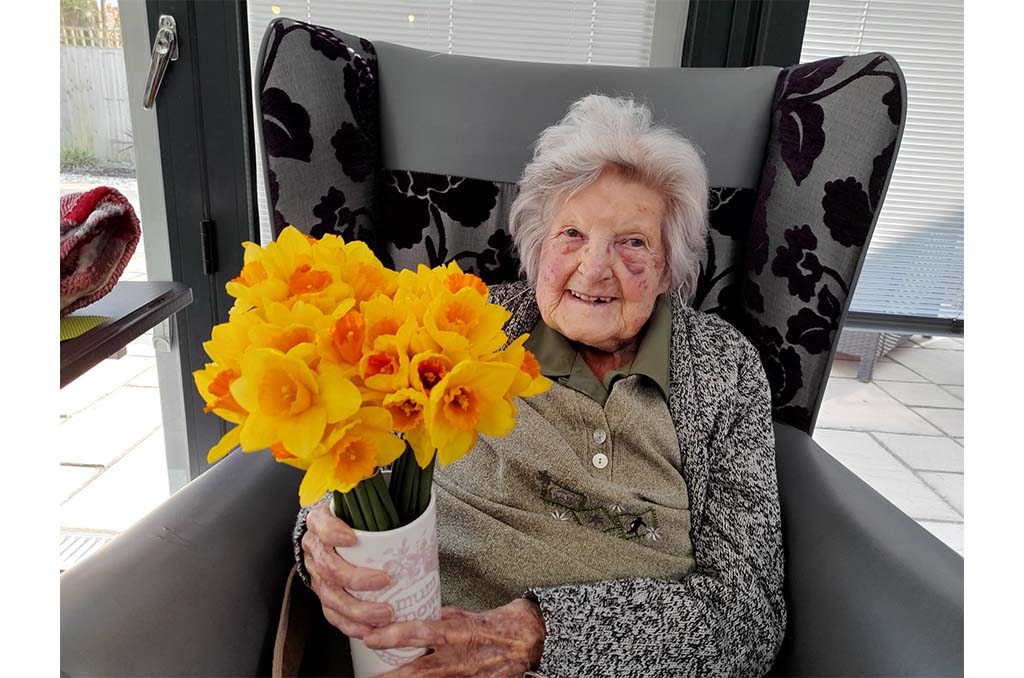 READ MORE; Supporting the community
St Peter's York Supporting Ukraine | Maida Vale Raises £12k for Food Bank