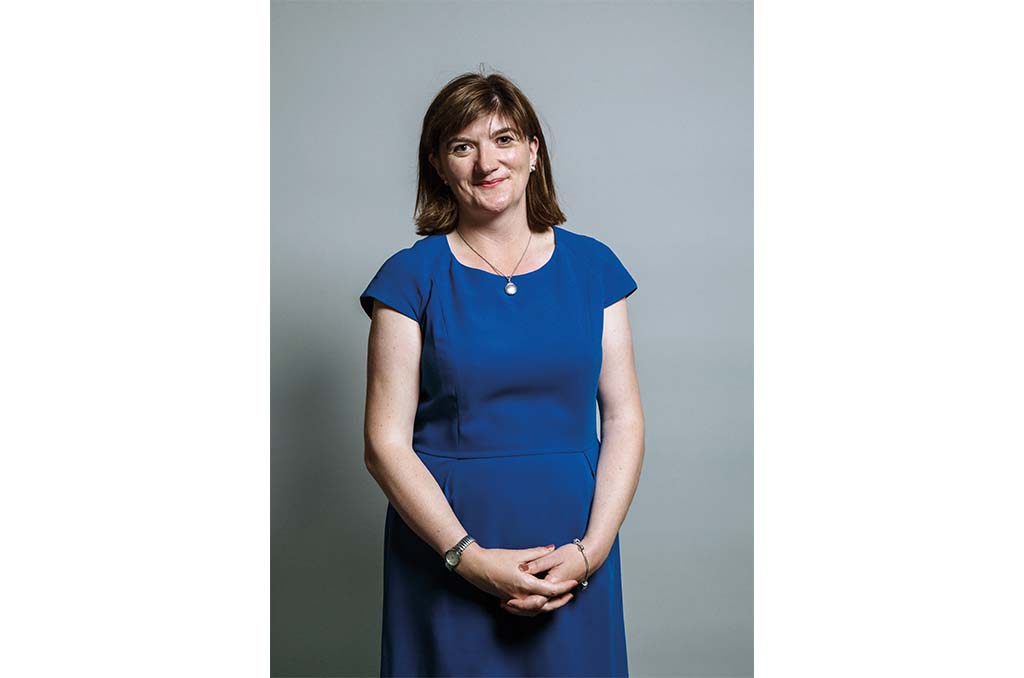 Politics Q&A: Taking Her Seat
A passion for current affairs at school led to a life in public service for The Rt Hon Baroness Nicky Morgan, discovers Eleanor Doughty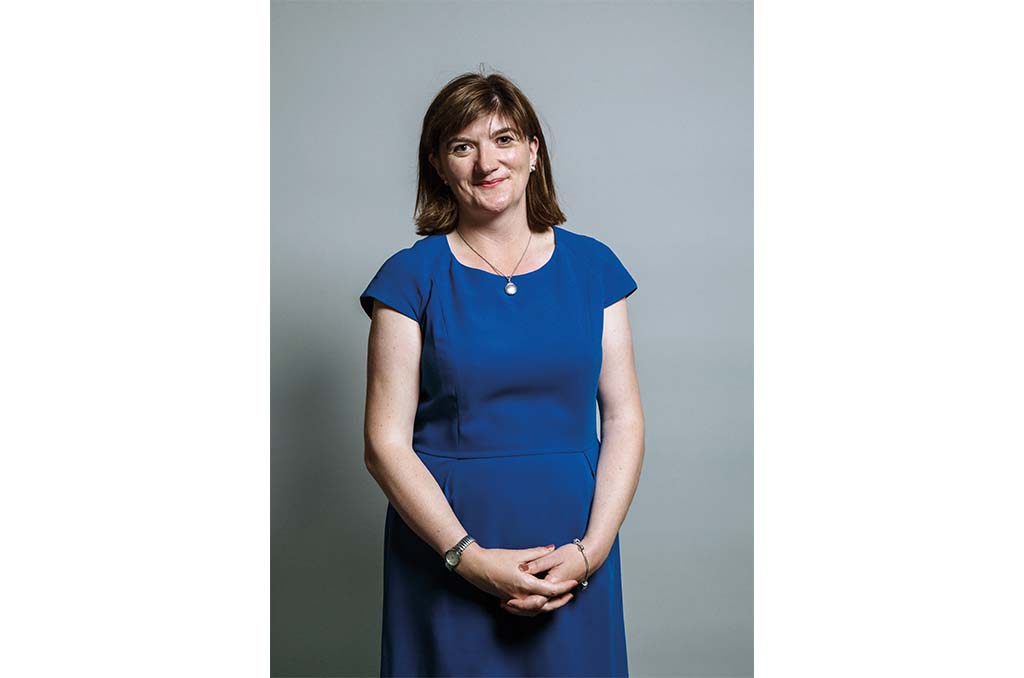 Nicky Morgan, Baroness Morgan of Cotes, 49, grew up in Surbiton, southwest London, and was educated at Surbiton High School, a girls' independent day school.
Before seeking a national political career, she worked as a corporate lawyer specialising in mergers and acquisitions. She was a Conservative politician for nine years, elected as member of parliament for Loughborough in the 2010 general election, and has served in various ministerial roles including as Minister for Women and Secretary of State for Education.
At the December 2019 general election, she stood down from the House of Commons in her final cabinet position as Secretary of State for Digital, Culture, Media, and Sport (DCMS), and a month later, having announced her intention to 'step back from ministerial life', she was created Baroness Morgan of Cotes and took her seat in the House of Lords. She lives in Leicestershire and London, and is married to Jonathan, leader of Charnwood Borough Council, with whom she has a son.
Were you interested in politics at school?
Yes, once I reached secondary school I was, and I was always interested in debating and current affairs. I joined the Conservatives when I was still at school, at the age of 16.
What did you read at university and why did you choose it?
I studied law at St Hugh's College, Oxford. My father was a barrister so that sparked my interest and it looked interesting and intellectually challenging. It is a choice that stands me in good stead every day of my working life.
Why did you decide to join the Conservatives?
I joined the Conservatives because I believe that government doesn't have all the answers to the challenges we face as individuals and as a society.
How difficult was it to get a seat and how many times did you try?
It is so long ago now that I can't quite remember, but I did a lot of interviews for selection. I stood in a seat the Conservatives were very unlikely to win – Islington South and Finsbury – in 2001, and then I had to stand in Loughborough twice. The first time, in 2005, I didn't win and then I was lucky enough to be elected in 2010.
What was it like to win?
It was almost unbelievable after more than six years of campaigning in Loughborough – I was excited but also exhausted.
What did you achieve?
We made big investments in Loughborough – a new road, an enterprise zone, relief on business rates, and helped to move our secondary schools from a three-tier to a two-tier system. I helped thousands and thousands of constituents with their casework, and was lucky enough in Westminster to become a whip, a cabinet minister – for education from 2014 to 2016, and DCMS from 2019 to 2020 – and chair of the best House of Commons select committee, the Treasury Select Committee!
Why did you choose to leave Parliament?
After Brexit, political life became very toxic, and I was fed up with receiving threats. I had also had almost 10 years of having to be away from my home and my family three nights of the week.
Would you go back to formal politics or is 'everyday politics' more interesting to you now?
I think it is very unlikely – I'm enjoying life after the Commons too much!
Would you encourage your children to go into politics?
I would, but I'd encourage my son to do something else first – so he had life experience to draw on once he was elected.
READ MORE FROM SPRING SUMMER 2022
How to Get Into Politics | Choir Power