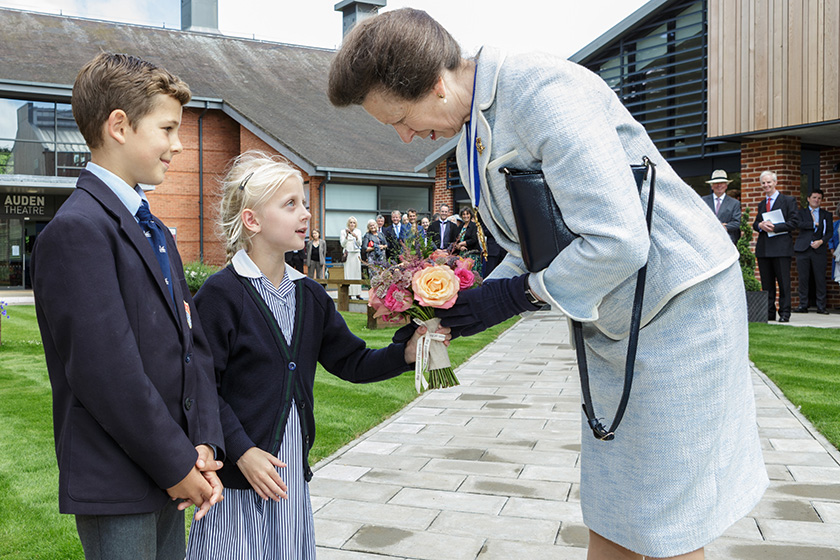 Princess Anne Makes Royal Visit to Gresham's
The school's new music building got the royal stamp of approval
Princess Anne was the guest of honour at the opening of Gresham's School's Britten Building.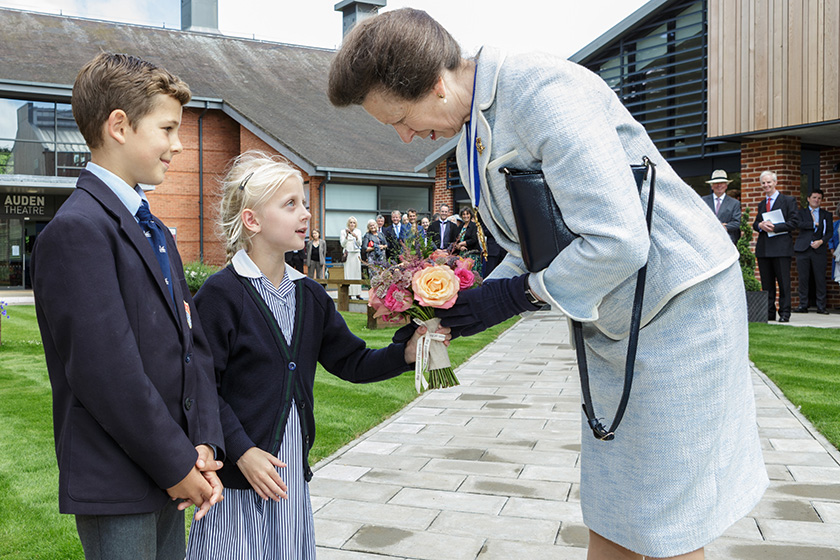 The new music school, named after composer and alumnus Benjamin Britten, was officially opened by HRH The Princess Royal. She flew into Gresham's by helicopter on the senior school's speech day. Her visit coincides with her new role as the prime warden of The Fishmongers' Company. As part of that role she will be Gresham's ex officio governor.
Pre-prep and prep pupils greeted Princess Anne with Union Jack flags as she made her way to the memorial chapel. There she enjoyed a service for upper-sixth leavers and their parents.
To commemorate the opening of the Britten Building, The Princess Royal planted a tree outside. After a tour of the building with donors and school governors, she unveiled a plaque in the foyer.
The annual speech day took place at the school's Theatre in the Woods. Gresham's chairman of governors, Andrew Martin Smith, announced that alumnus Sir James Dyson would represent the Old Greshamian Club as a fellow governor.
Her Royal Highness handed out prizes to 80 pupils at the speech day and took the time to speak to each one in turn.
After the princess' departure by helicopter, guests enjoyed lunch and many stayed to watch a 'staff versus leavers' cricket match.
'We feel deeply honoured that HRH The Princess Royal has agreed to become a governor of Gresham's in her capacity as prime warden of The Fishmongers' Company', said headmaster Douglas Robb. 'She follows in the footsteps of her father and Gresham's patron, The Duke of Edinburgh, who has been a governor previously.'
'Gresham's is also very excited to welcome Sir James Dyson OM CBE as a governor from September. The school is in great spirits after a lovely speech day and the opening of new facilities. We are lucky enough to enjoy growing school numbers and are well set for the future.'