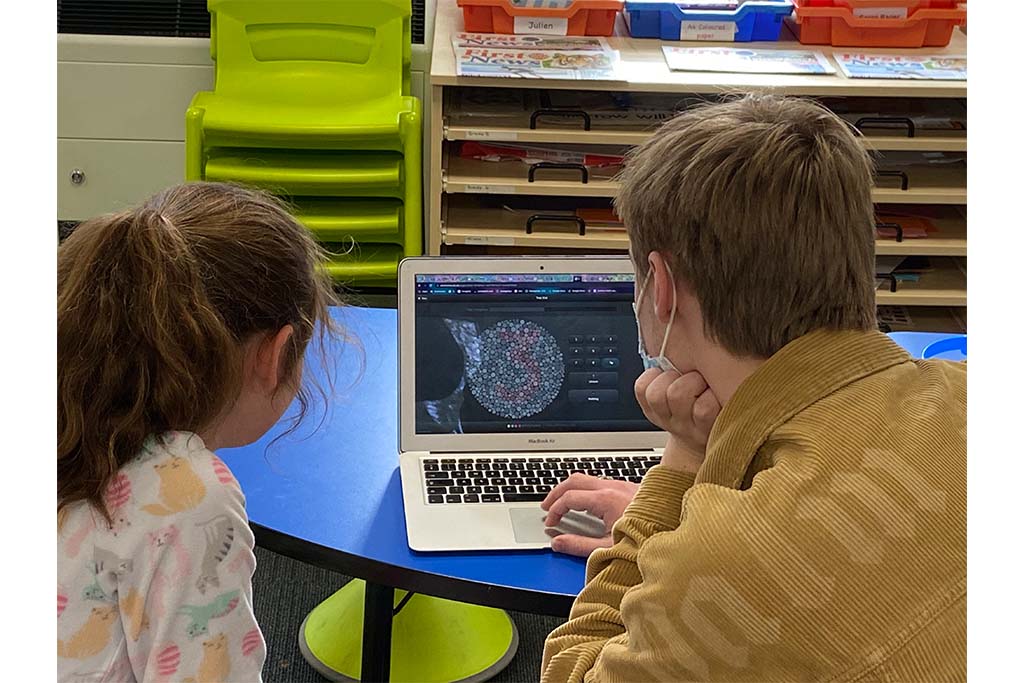 Raising Awareness of Being Colour Blind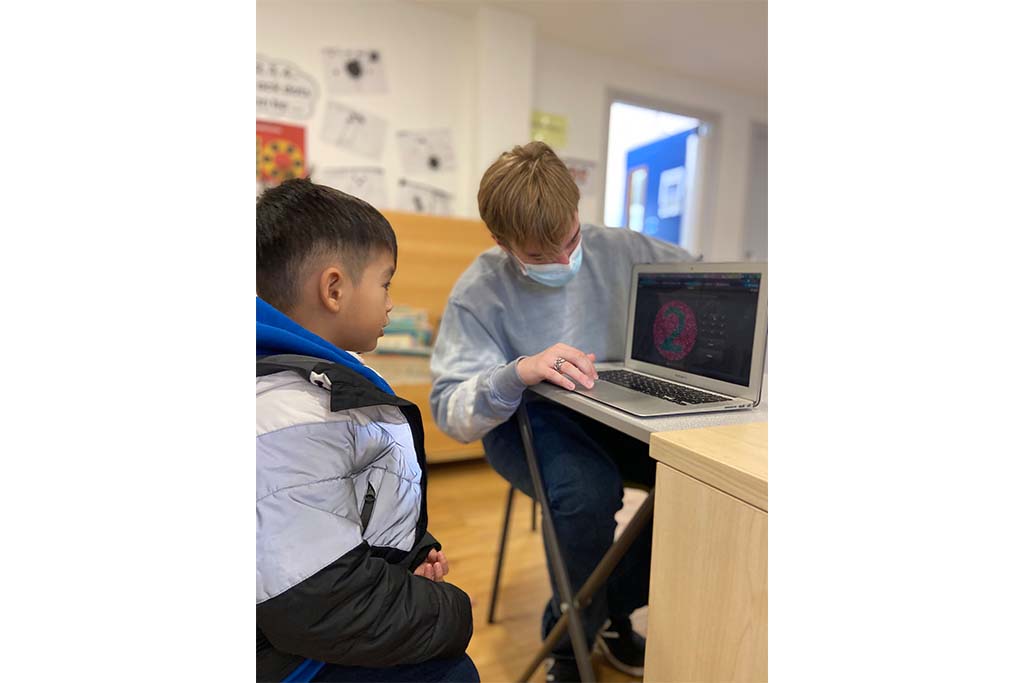 Connor, a grade 11 student (aged 17) at ACS International School Egham, is leading an initiative to raise awareness of colour blindness and provide practical solutions, by running testing for young students in his school and introducing special glasses for colour blindness for students to use.
It is estimated that one in 12 males and one in 200 females are colour blind (nearly three million in England), but the condition often goes undetected.
Through his project, Connor, who is red and green colour vision deficient himself, has established a relationship with EnChroma, creators of glasses for colour blindness and providers of an online colour blindness test.
Connor is currently working with the ACS partnerships team to roll out the test to Lower School students (aged 4-11) and those who are found to be positive for colour vision deficiency will be offered a follow-up assessment to confirm their results and type of colour blindness, of which there are three variations.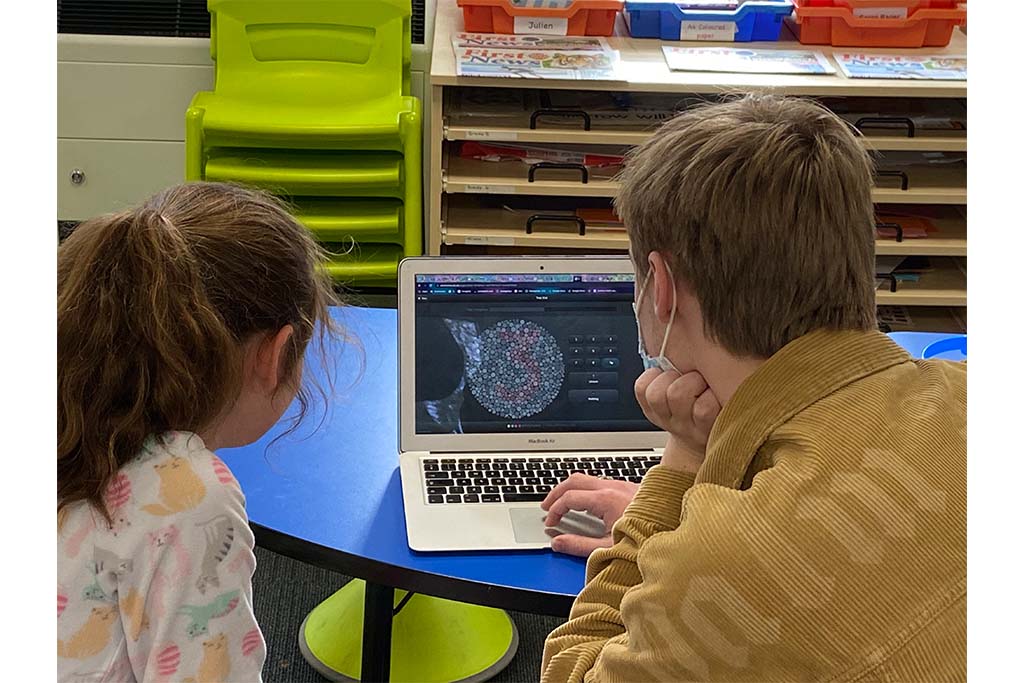 In addition to parents and teachers being alerted to positive results and provided with advice and tools to adjust the individual's learning accordingly, thanks to Connor's project, EnChroma is providing a number of glasses to ACS Egham to loan out to students who need them during lesson time.
EnChroma glasses are engineered with special optical filters that help people with colour vision deficiency to see an expanded range of colours more vibrantly, clearly and distinctly.
Connor has been working on his colour blind awareness project as part of his International Baccalaureate (IB) Middle Years Programme (MYP) personal project, a service-learning project that all IB students are required to complete, since 2020.
As well as raising awareness of colour blindness in education, Connor has been working to establish partnerships with local arts establishments and parks, and EnChroma glasses will soon be available for people with colour vision deficiency to use at a local gallery and museum in Woking, too.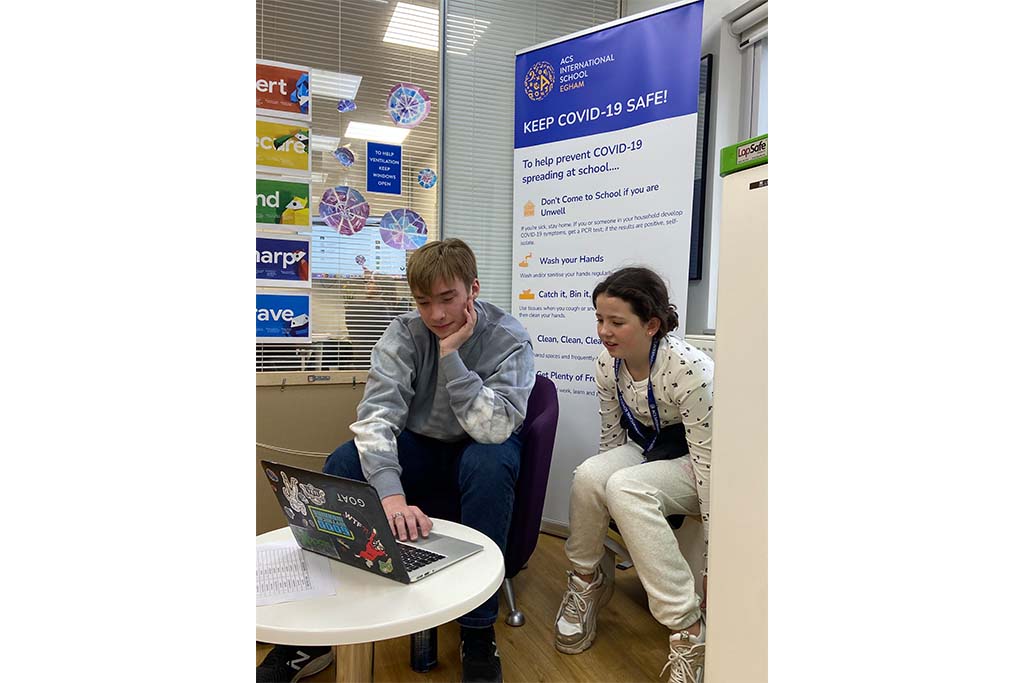 Connor says: 'Colour blindness affects around 300 million people globally, but, for many, it can go undetected for years. This can not only be enormously disruptive to a student's education and their future career, but can also be extremely damaging to mental health.
'I was diagnosed with colour vision deficiency when I was eight and it has been challenging because so much of your school work is visual and you don't understand why you see something differently to others.
'Through my personal project, I want to raise awareness of how common this condition is, while helping others to detect their colour blindness early so that their learning can be adjusted to best suit their needs.
We have chosen to roll out the colour blind testing to younger students in the first instance because their learning is so image-led and hopefully this will mean we can detect any problems early on. But I am planning to roll out the testing to the rest of our school in due course and I hope, in time, this will be the start of a much bigger movement across ACS campuses, our partner schools, IB schools, our school networks and education establishments in the UK.'
See ACS Egham's online listing here.