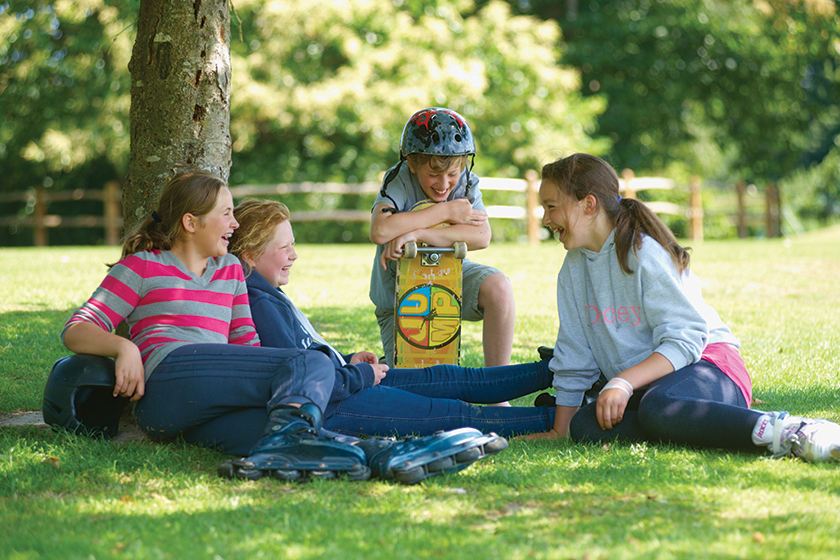 How to Make the Most of the School Holidays
Author and educator Lorraine Allman has some ideas for half term
Q. What can I do with my seven and eight-year old children during the school holidays that would help develop some 'can-do' skills? I worry that all they will want to do is sit on the sofa in front of their screens. Tina, Surrey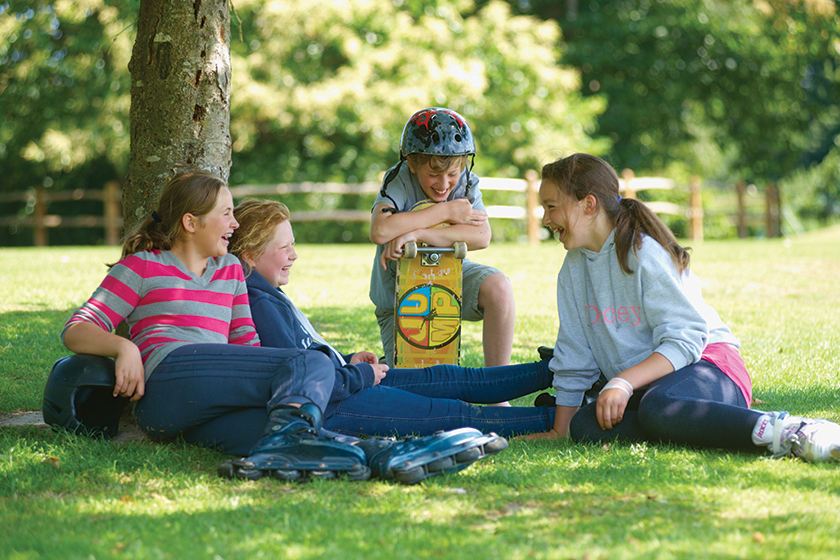 The school holidays are often viewed with mixed feelings by families. While their children are eagerly counting down the days left until the final bell, parents are gearing up to the challenge of entertaining them for what seems to be an interminable holiday period.
There are lots of ways to make the most of the school holidays that are enjoyable and stress free (and don't involve screens)! These are my easy everyday activities and ideas that help nurture those all-important 'can-do' characteristics and skills.
Get outdoors
Whatever the weather, try to get outdoors as a family as much as possible over the holiday, even if it's just going to the local park or for a short walk.
One activity that you can do with them while you are out and about is a poetry hunt. Older family members start off with the first line, inspired by the sights and sounds around them, encouraging younger ones to follow on. Free verse poetry helps children get in touch with and express their thoughts and feelings about their natural environment without worrying about rhyming words.
An alphabet hunt works well in the same vein: children and adults take it in turns to look around for things that begin with letters of the alphabet e.g. 'F' for flower, 'G' for grass.
It's okay to be bored
It's really important for children's development that their time is not constantly filled with appointments. Scheduling something in for every day of the holidays can become quite stressful for parents too. Be sure to leave some blank spaces on the holiday planner, giving children 'free play' to stimulate their imagination and independence. Avoid the temptation to suggest ideas for what they can do and give them space to enjoy being in the world. Some 'stand-and-stare' time is just as important as stimulating play time.
Finding play in the everyday
During term-time and the school holidays, there are numerous household chores which need to get done, from cooking the family meal to washing clothes and gardening to tidying up bedrooms. All these tasks provide great opportunities for developing soft skills like resourcefulness, problem solving, self-regulation, and independence.
Why not give your child the opportunity to plan a simple meal? Agree a day of the week and a meal that they will be in charge of and encourage them to plan it. If they're a little young to do this on their own, just get them involved when you're cooking. Explain how you plan your meals, let them help you measure and weigh ingredients, and dish up when the meal is ready.
Easter is also a great time for a spring clean. Get the whole family helping out, sorting items into piles to sell, keep, or take to a charity shop. Car boot sales are great for shifting unwanted household items and developing children's social skills. Let them help as much as possible with manning the stall, including arranging items for display, dealing with customers, and handling cash.
Play games
If you're bored with the same old family board games, try introducing some new family activities such as 'Finish a Story'. This involves selecting a well-known story and taking it in turns to make up a different ending. There are no right or wrong endings so you can let yours and your children's imaginations run wild.
Another fun game is 'Be a Movie Critic', where you hold a family film night, then afterwards talk about what you enjoyed or didn't about the film. Encourage each other to justify their arguments by assessing character, plot and themes.
Enjoy the here and now
It's really easy to be caught up with day-to-day tasks and worries. This is especially hard for parents struggling with the off button on household technology and juggling work and childcare. To experience enjoyment in play, try to be present with your child rather than worrying about things that have or haven't been done, or the mess that needs to be cleared up. Joining children on this level is important as it allows you to be attentive and aware of the different ways in which your child is learning through play. If you let them set the pace, you will in turn be given a welcome sense of relief from everyday worries and concerns.
Lorraine is author of The Can-Do Child: Enriching the Everyday the Easy Way, which is packed with easy everyday activities and ideas to help nurture can-do characteristics and skills in children, making family time enjoyable and fulfilling for all.