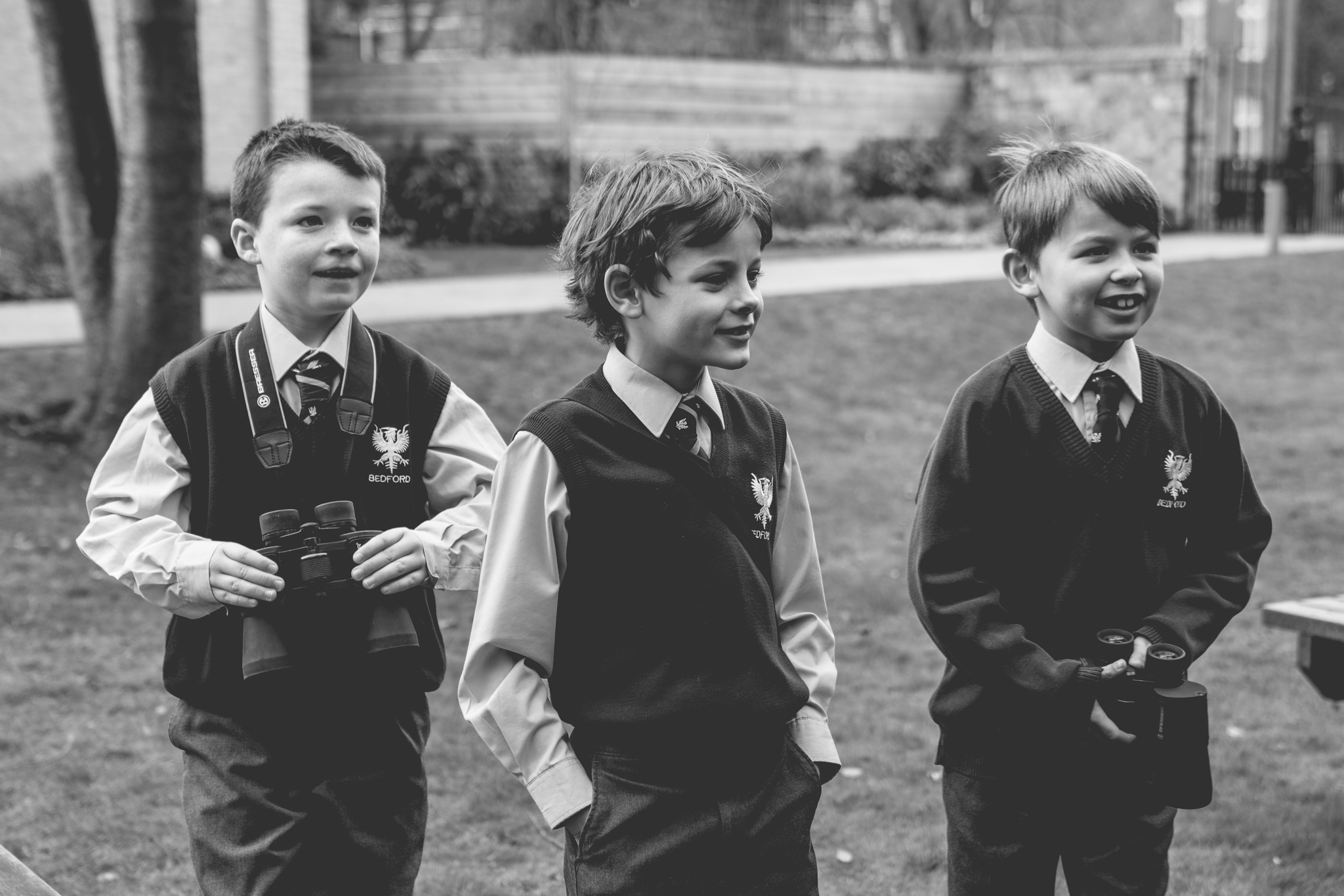 What's New? School News
From whole-school bird watching to inspirational speakers, find out what schools have been up to with our news round up!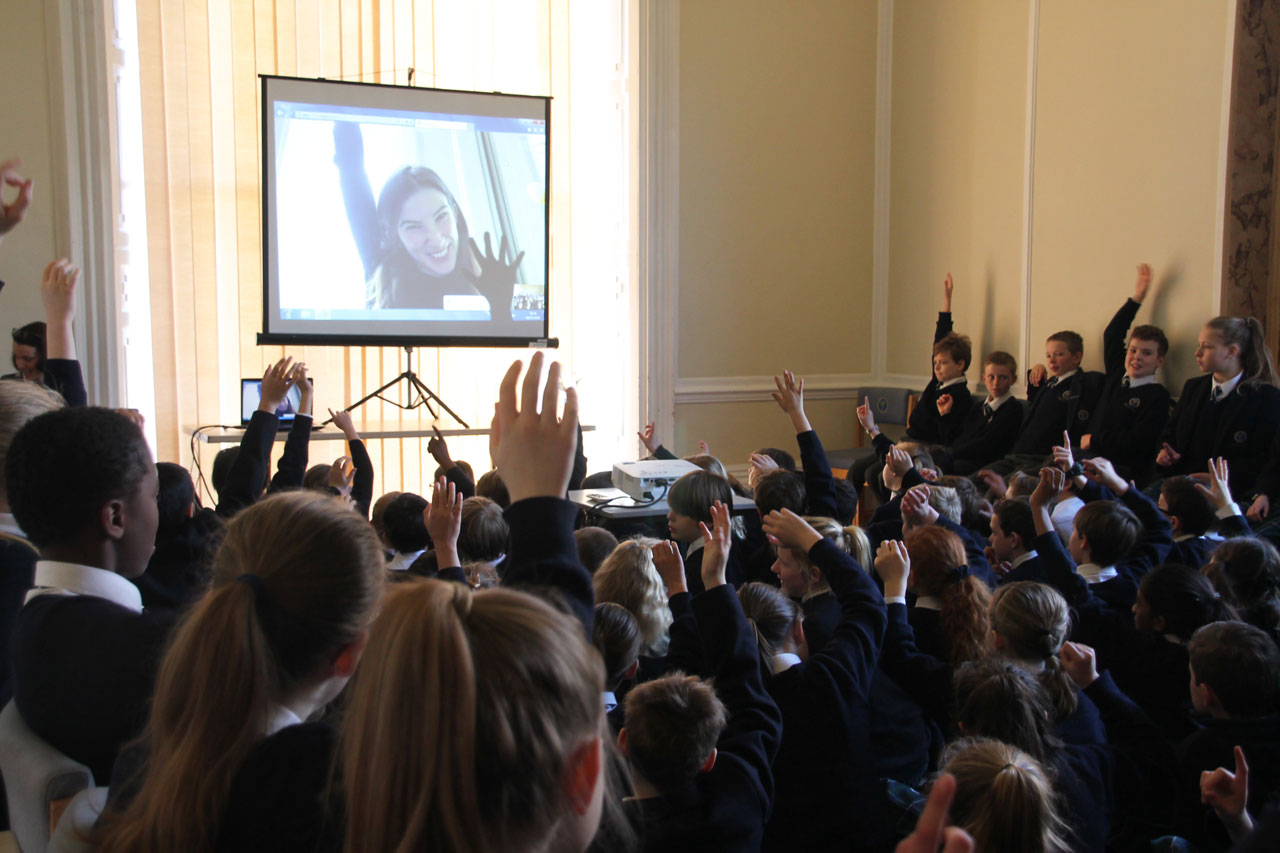 Award-winning children's author Katherine Rundell visits King's Hall School
 Katherine Rundell, author of well-known children's novels Rooftoppers and The Wolf Wilder, visited King's Hall School last week in a slightly different fashion to the usual authors' visits. Due to the snow, she was unable to travel to the school in person earlier this month, so she joined the pupils over Skype! She held an interactive A&A session as part of the school's rescheduled World Book Day celebrations.
The children were especially pleased to hear about Katherine's trip to the Amazon rainforest, which formed the inspiration behind her Costa award-winning novel, The Explorer. Year 6 pupil, Maya said: 'It was an inspirational visit and I got some great tips on how to write stories!'
WINTERFOLD SCHOOL, WORCESTERSHIRE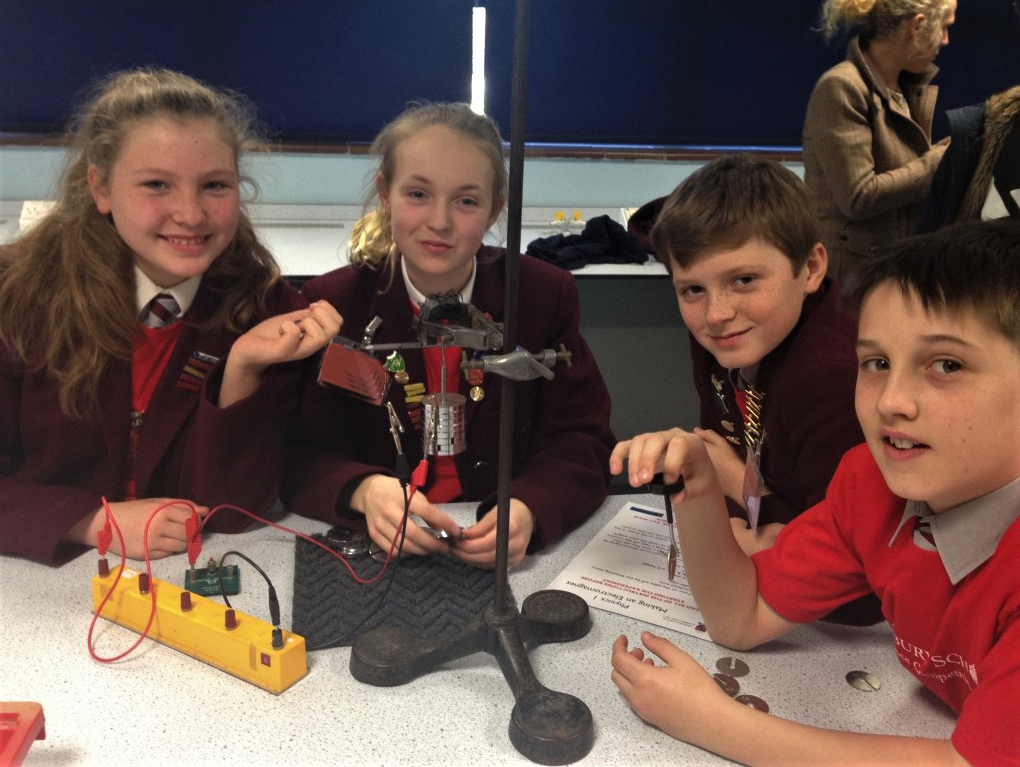 Year 7 pupils participate in the Darwin Science Competition at Shrewsbury School
Teams of four put both their general knowledge and practical skills to the test against Year 7 pupils from a number of other prep schools in the region. The morning started with a wide variety of activities, from quizzes to smelling tests in all three scientific disciplines. The pupils were full of enthusiasm for the subject and clearly had lots of fun.
The highlight of the day was winning the Physics Practical Award for ingenuity and problem solving. Teams were required to build their own electromagnet and get it to hold as much mass as possible. Not only did one of our Winterfold teams achieve this but they also broke the Shrewsbury record of 2.5Kg, raising it to a new high of 2.9Kg.
Inspiring Women at Harrogate Ladies' College
A host of inspirational speakers including international bestselling author Joanne Harris and BBC Journalist Kat Hawkins came together for a special Inspirational Women's Day event organised by the school which celebrated two occasions: International Women's Day and the school's 125th anniversary.
Women and men, all experts in their diverse fields, spoke candidly to the pupils about their experiences and the challenges faced to succeed in their professions.  Double amputee, BBC Journalist and blogger, Kat Hawkins started the day with a keynote speech and the programme closed with a presentation from Joanne Harris, author of bestselling novel and Oscar nominated film, Chocolat. 
Over 30 speakers took park in the event in total. Principal, Mrs Sylvia Brett said, 'We've been educating inspirational women at Harrogate Ladies' College for 125 years.  The aim of this event was to inspire the next generation of women.  We wanted to challenge their thoughts and perceptions, to encourage them to think 'outside the box' and to help them realise that anything is possible with hard work, determination and perseverance.'
THE NEW BEACON SCHOOL, KENT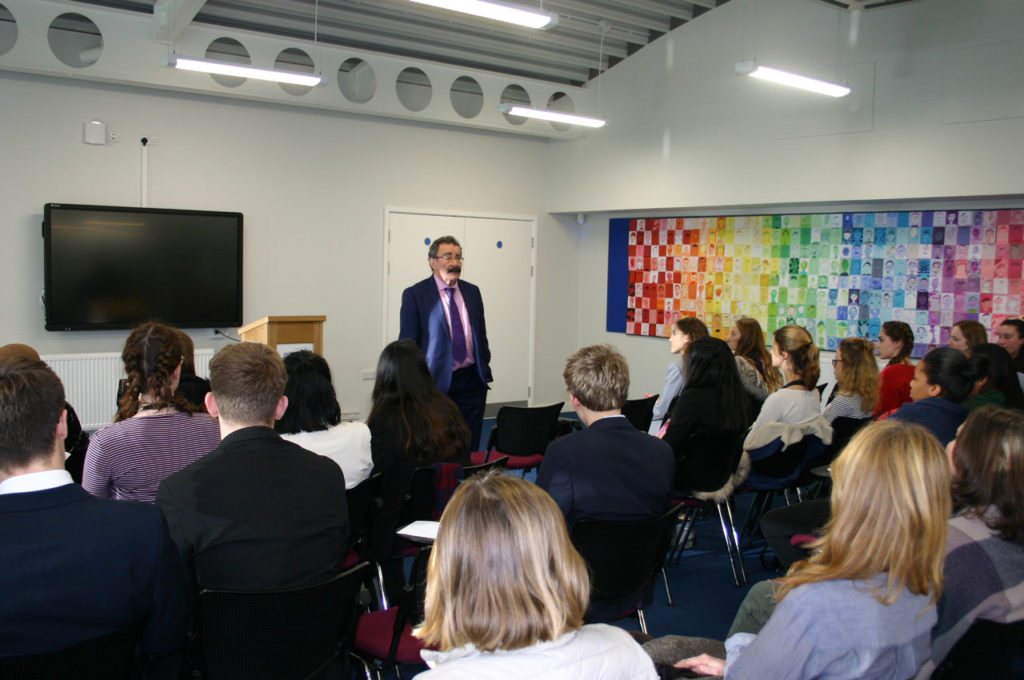 Professor Lord Robert Winston inspired 400 local school children in his 'Why bother with Science' lecture.
He delivered two fascinating talks, the first to an audience of 9-13 year olds from 8 local schools including our own pupils on the subject of 'Why bother with Science?'
The enthusiastic audience thoroughly enjoyed the Professor's presentation. There followed a very comprehensive question and answer session where the pupils in the audience asked the Professor some searching questions. Professor Winston advised pupils to 'Follow the thing that interests you and a good teacher will be able to capitalise on your interest and point you in the right direction to further your quest for information.'
The second talk was delivered to an audience of 40 sixth form pupils who were interested in pursuing careers in the field of science and medicine.
Mike Piercy, Headmaster of The New Beacon, said, 'What a privilege for so many students to have heard Professor Winston speak with such passion, conviction, knowledge and wisdom. He encouraged the audience to use the whole brain, to embrace the arts, to be empathic, to use their emotional intelligence to remember the value of humility. An inspiring day!'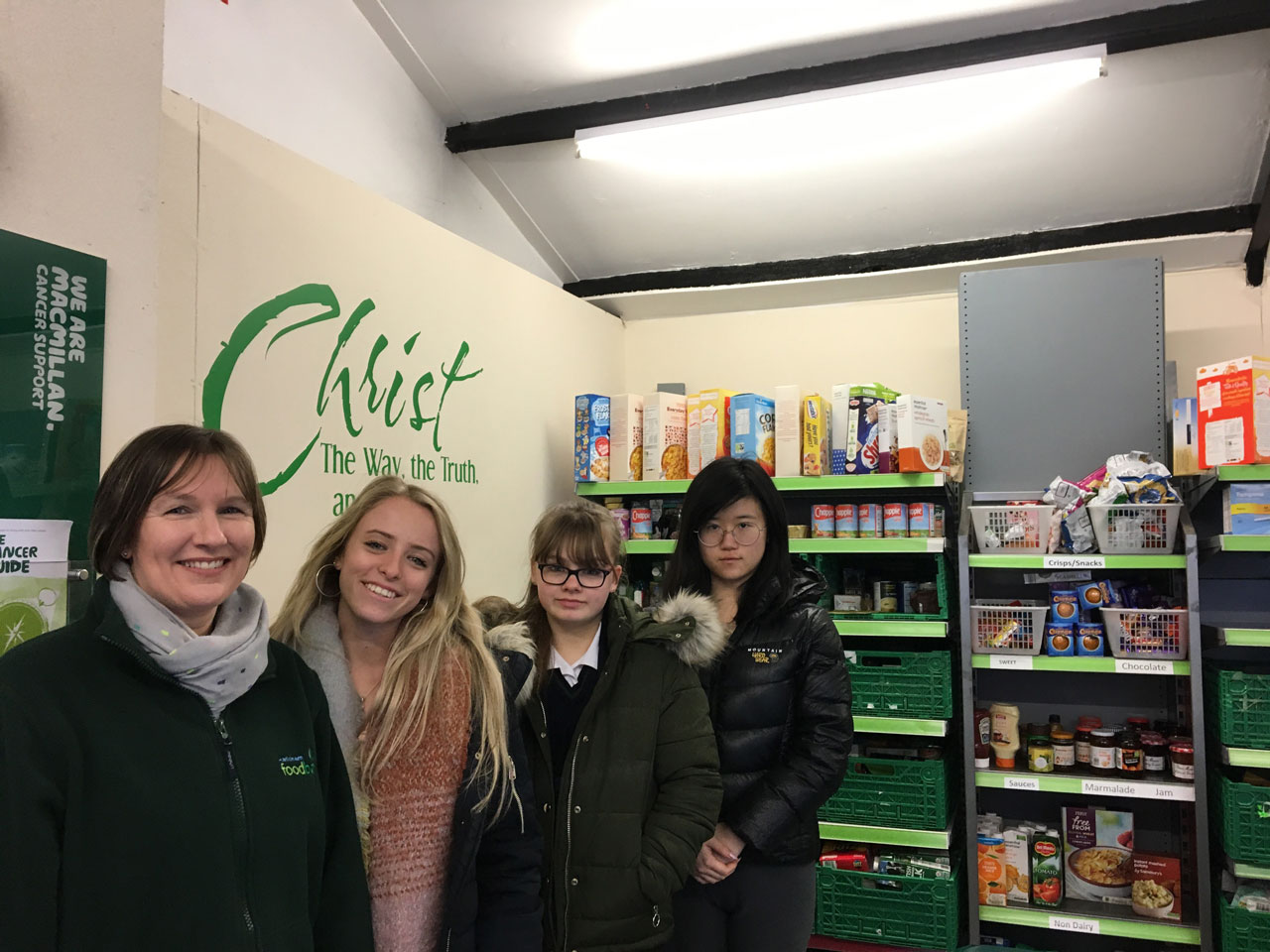 A group of ten pupils from Bede's Senior School have started volunteering at Hailsham Foodbank on a weekly basis during activity time. The pupils have been helping in a variety of ways, including packing food, weighing food in the warehouse and carrying out office administration tasks.
One of the volunteers and lower sixth pupil, Vera Cherkashina, said: 'Volunteering at the Foodbank has been eye opening. I now realise how much food is consumed by one person or a family during a day or a week, and have started valuing the privilege of having food in my life more. It is also really interesting to see what goes on behind the scenes of a charity organisation.'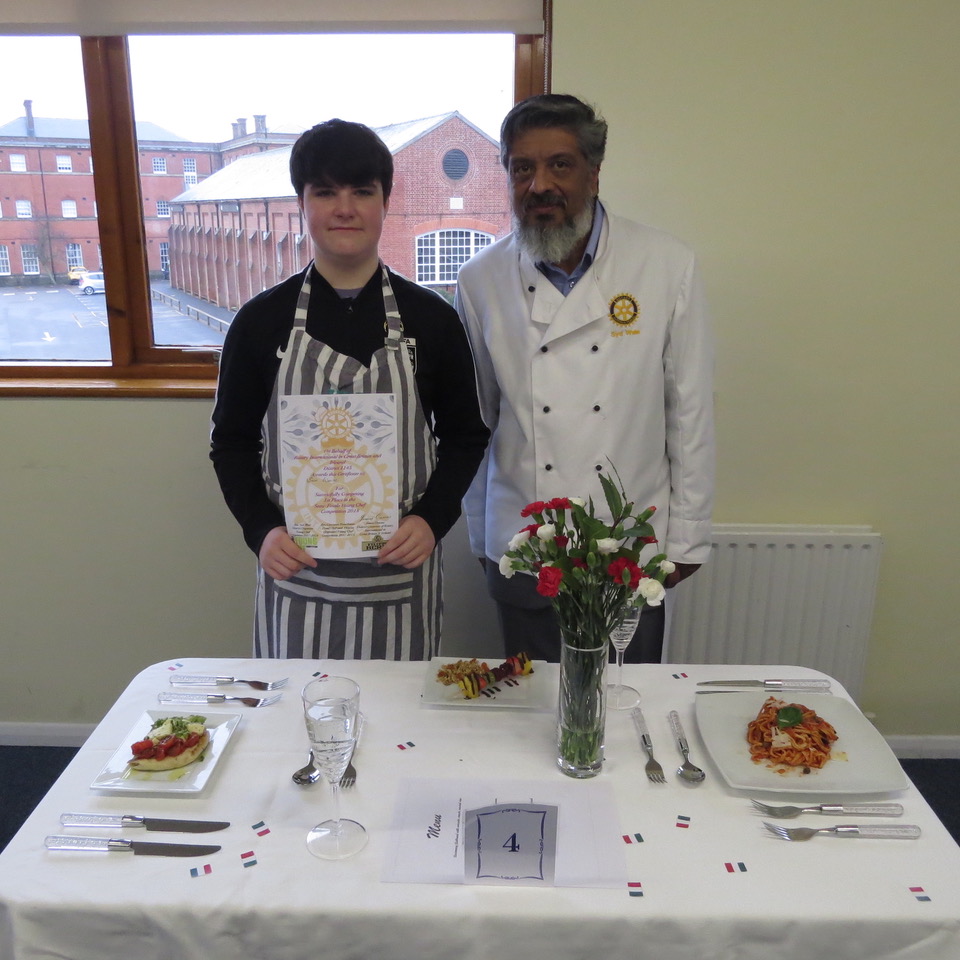 Pupil cooks up a storm in national competition
Year 9 pupil Sam turned up the heat in the kitchen this weekend when he competed in the national Rotary Club Young Chef District finals. Sam beat off stiff competition from his fellow year 9 colleagues to be selected to represent the school and compete against 11 other local school winners.
The district finals required the junior chefs to create three healthy courses for under £15. The only boy competing on the day, Sam showed off his culinary skills with a classy menu comprising of: Rosemary flatbread with avocado smash, roasted vine tomatoes, mozzarella and pesto; Homemade fettuccine with passata, baby capers, lemon, olives and parmesan shavings finished off with elderflower steeped fruits with dark chocolate drizzle and honey roasted granola.  Cooking in front of an audience of five judges, Sam had just two hours to complete his mouth-watering masterpiece, and finished in third place.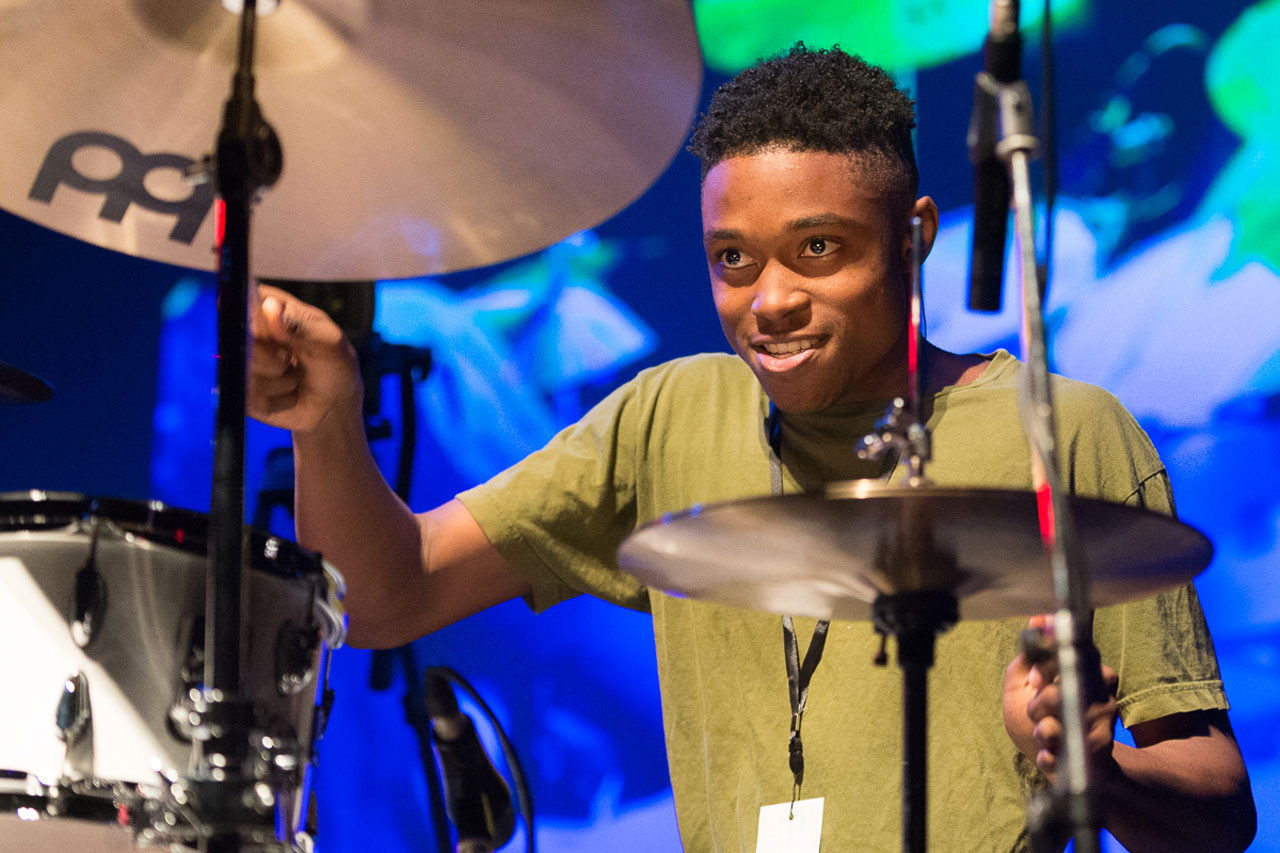 St Albans school pupil wins Young Drummer of the Year 2018
Jeremiah Joshua Wallace has been named the Young Drummer of the Year 2018 in a nationwide competition.He beat 250 other young musicians to win the title in the competition's final. One of ten finalists, Jeremiah Joshua performed a two-minute solo piece of his choice in front of an audience of 350 people, followed by two other pieces he performed with a live band, to a panel of independent judges.
Jeremiah Joshua said: 'Being a part of the Young Drummer of the Year competition really meant a lot to me as it is an event which I have worked really hard to be a part of and one that I have admired from a young age. I am honoured and proud to be the 2018 winner.'
Another of the judges, Daisy Palmer, drummer for Paloma Faith said: 'JJ's dynamic skill, feel and superb musicality struck me first. He also had a maturity beyond his years towards listening and playing with other musicians.'
Chemical experiments wow Papplewick boys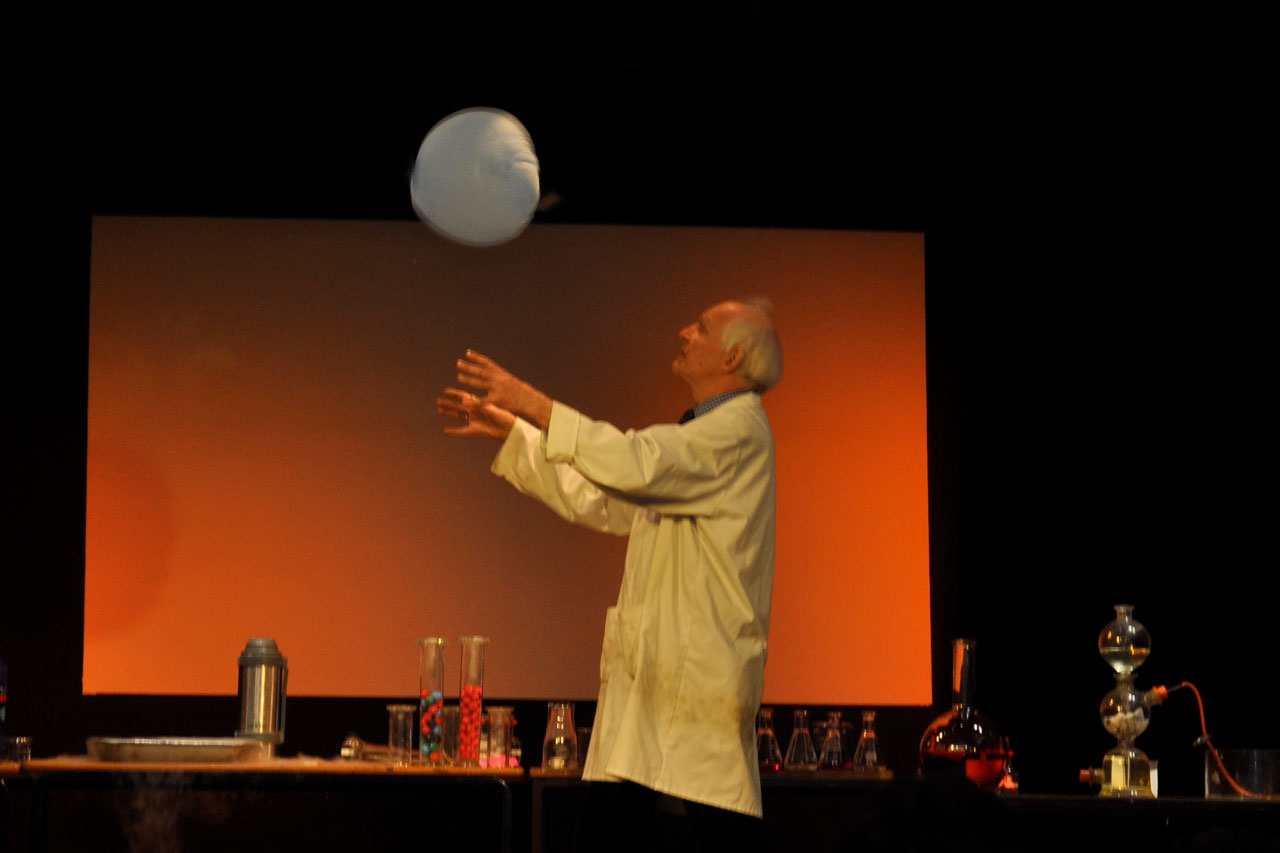 Papplewick boys from Years 5 to 8 were entertained and enthralled by one-of-a-kind chemist Dr Szydlo. He took the boys on a scientific journey through the chemistry syllabus for both Common Entrance and Scholarship entry, incorporating a historic timeline of the events leading up to the famous discoveries in science.
Headmaster Tom Bunbury said: 'Dr Szydlo had the boys fully engaged – his experiments were fantastic. The boys particularly enjoyed the flash and bang experiments and the amazing colour-changing chemical reactions.'
Dr Szydlo's lifelong passion is chemical experiments. He studied chemical engineering and industrial safety at university, but immediately afterwards returned to his favourite activity – chemical experiments – by becoming a chemistry teacher. Whilst teaching full-time, he enrolled for a PhD researching alchemy and his thesis was later published as a book.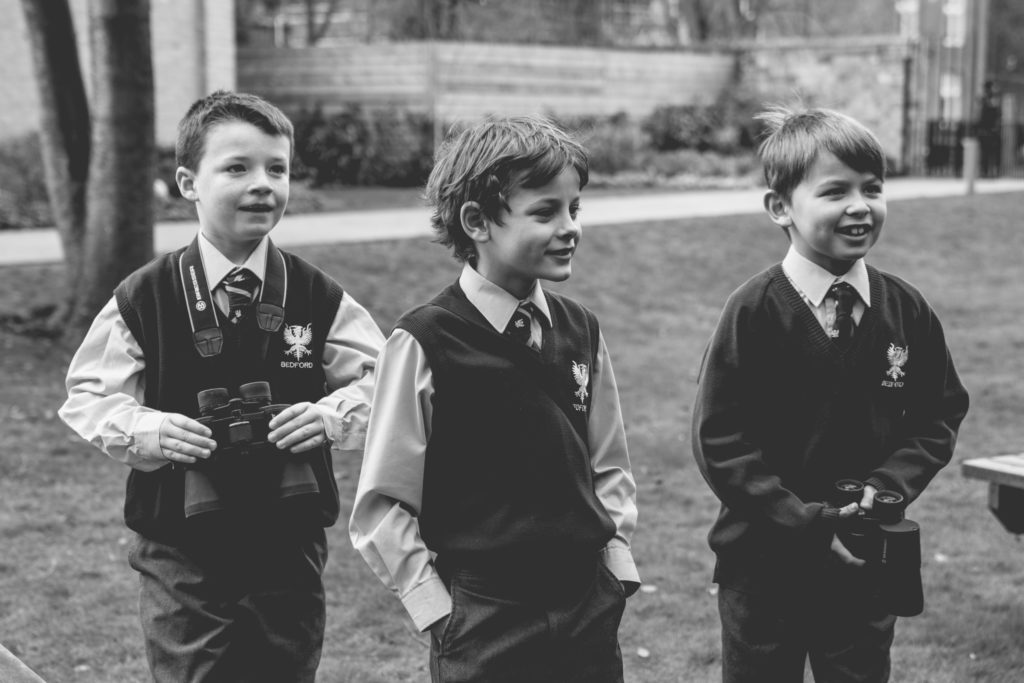 Nature Club: Big Schools' Bird Watch
Bedford Prep School's Nature Club had their binoculars at the ready for the RSPB's 'Big Schools' Birdwatch 2018′.
The eagle-eyed boys had great fun spotting and recording all the different birds that share the school's gardens. They recorded sightings of crows, gulls, collared doves, blackbirds and wood pigeons as well as great, blue and long-tailed tits!
Through Nature Club, the boys have already had great fun making bird feeders and growing cress and spring onions. Over the coming weeks, they will be sowing seeds for even more plants, including giant sunflowers, which will be planted out in the school's new raised beds after Easter and making nest boxes for their feathered friends in the Design and Technology workshop.
READ MORE: When Truth Died: The War on Fake News | Teen Spirit: The Mongol Rally