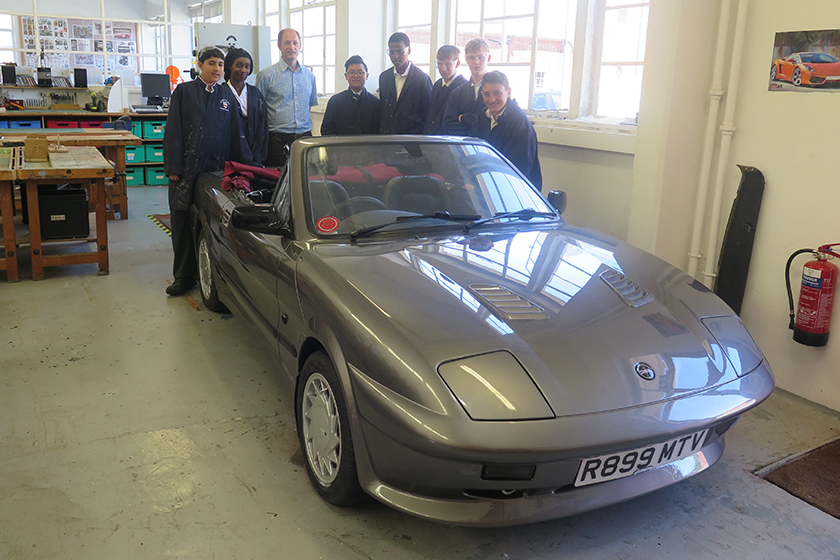 School Pupils and Staff Create Electric Car
King Edward's Witley is driving change...
Pupils and staff from King Edward's Witley converted a petrol vehicle to an electric car.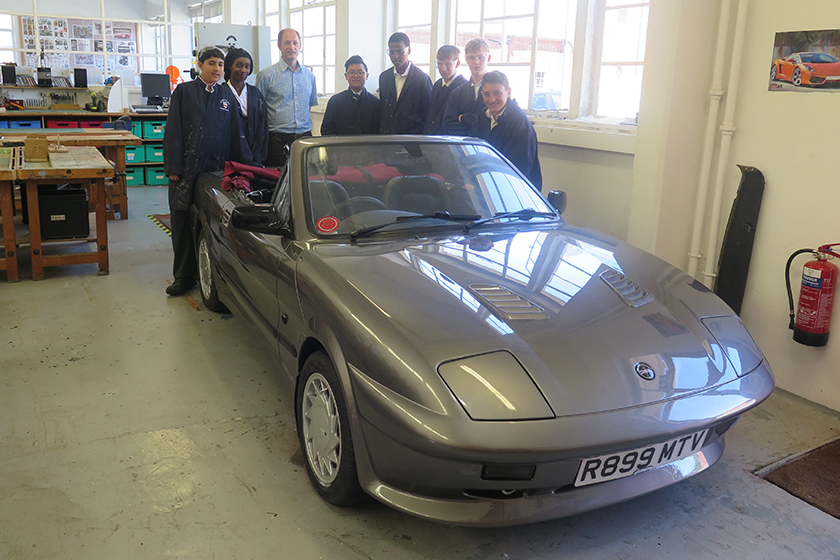 It took three years in the making and looks like the type of car that's perfect for driving on a sunny day with the top down. However, this car relies on electricity for its fuel. The 100 per cent electric-powered eco-friendly car, created by staff and pupils at King Edward's Witley, is a shining example of how our cars may run in the future. 
A total of 15 pupils from Year 10 upwards worked on the challenging project to convert the Quantum 2+2 petrol car. Anthony Johnson, head of design technology at King Edward's, led the electric car project in the school's DT workshops.
The vehicle was a 20-year old kit car that had started to show signs of its age. Three years ago Mr Johnson, together with a group of pupils, brought the car indoors, removed the engine and anything petrol related, and started the conversion and restoration process.  
Early cars were electric but with poor battery technology and the rise of fossil fuels, the technology was pushed aside. Since that time, the technology has advanced in leaps and bounds. Environmental pressures and high fuel prices have allowed electric traction to make a return most notably at car manufacturer Tesla. The Swedish car manufacturer Volvo recently announced all its cars launched from 2019 will either be hybrid or fully electric. France has also announced the possible sales ban of petrol and diesel cars from 2040.
Mr Johnson said, 'With an appreciation of the environment, and its fragility, regularly featuring as educational themes which underpin King Edward's Witley's overall vision statement, this project has been instrumental in enlightening pupils to the cars they will be driving in the future. It's also a good working study of basic, mechanical and electrical skills – useful for both boys and girls, not to mention an exciting project of which we are all extremely proud.'