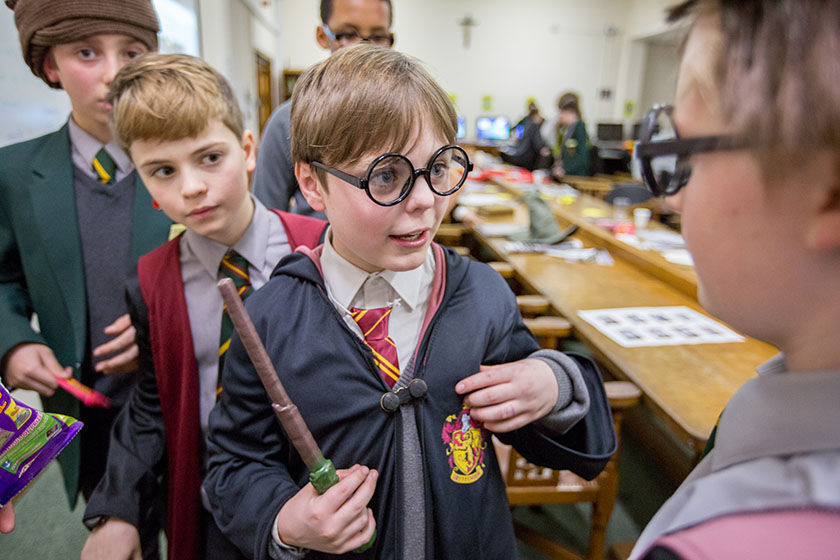 Harry Potter Comes to St Benedict's School
Literature came to life in the library
Pupils at St Benedict's School donned their cloaks for a night of witchcraft and wizardry in the school library.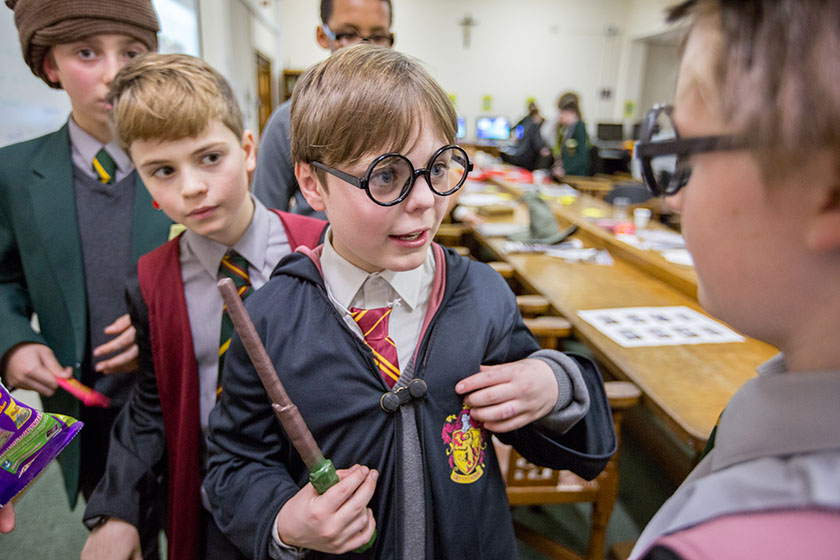 Twenty-nine excited wizards made their way to the St Benedict's school library for Harry Potter book night. There was an excellent array of costumes, wands and even golden snitches.
The fun began with a grand sorting ceremony, which selected each wizard for one of the four Hogwart houses. After the sorting had worked its magic, the Hogwart house teams got their heads together for the bumper Harry Potter quiz. Everyone pitted their wizarding-wits in four rounds of questions, which  got progressively more difficult. As three teams reached a tie-break, the winner was decided by a final question: 'Which wood is Potter's wand made from?'
Then, after a break to eat some muggles food, it was time to judge the costumes. Prizes included a golden snitch necklace, a Harry Potter mug, colouring-in book and a time-turner necklace.
The evening concluded with an opportunity for the wizards to display their best artistic skills, drawing and decorating various Potter scenes and house crests.