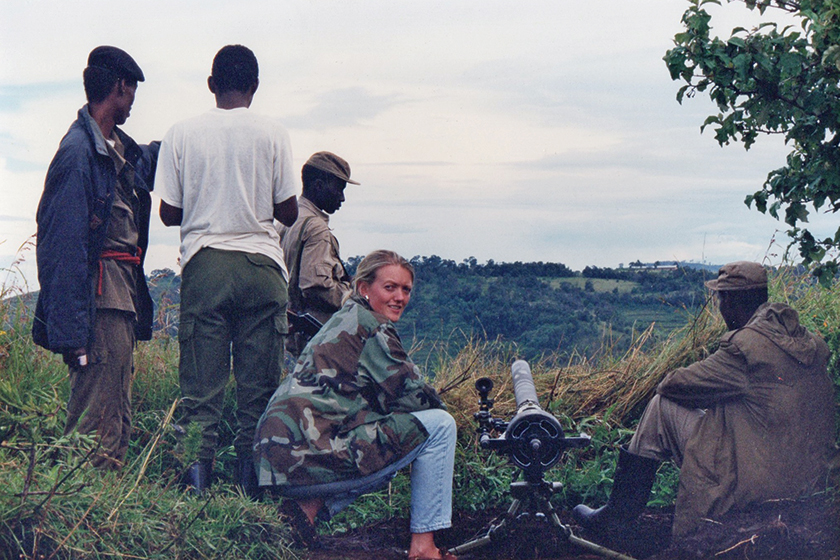 Starter Careers: How I Became a Journalist
The editor of School House reflects on the starter career that launched her into journalism
Annabel Heseltine believes that the two years she spent in advertising taught her the life skills to manage the life of a freelance journalist.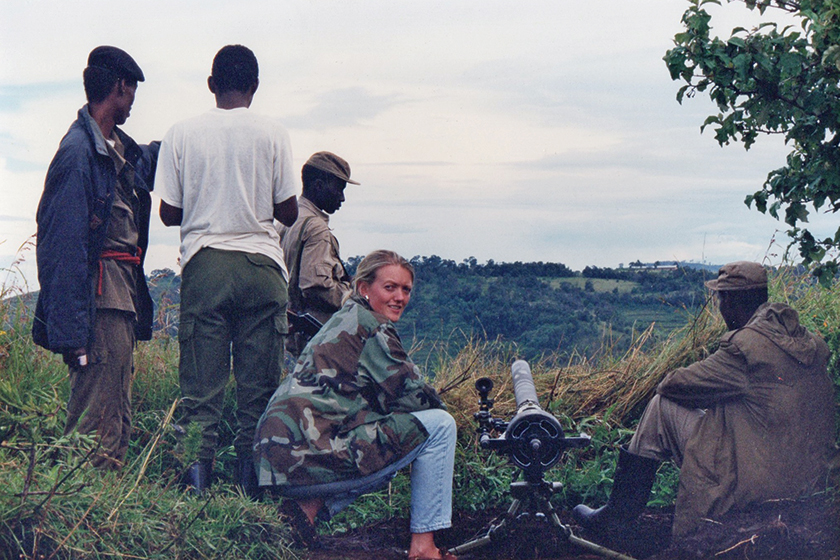 If they don't go into politics, many politicians' progeny end up in journalism, so, as the daughter of Michael Heseltine, my chosen career was almost inevitable. But, aged 24 and just back from a late gap year, it wasn't that obvious. I stood at the end of his bed – he was lying in it with flu – and asked him what he thought I should do.
He looked bemused. With good reason. By now I had worked as a waitress, sold shirts on the street, modelled a bit, travelled a lot, written a bit – and loved it, but didn't think I was very good. I had also dabbled in fashion, working as a trainee assistant department manager at Bloomingdales, New York. Meredith Etherington-Smith, then editor at large at Harpers & Queen had advised me. 'If you are going to do a training course, do it in the most exciting place you can. Call me if you want to go to Bloomingdales.'
A year later, I did. But, after checking alarm links on clothes for two months I realised it wasn't going to propel me into the fashion world anytime soon. But hey, it was New York in the 1980s, and I was free. A bit too free.
I garnered a reputation as a party girl and, because of the fame attached to my family name, my every move was monitored in the press. So I went abroad again and, aged 22, found a job working as assistant editor for Hong Kong Tatler. I had rung every newspaper and magazine and took the first job available.
When I came home two years later, the editor of Women's Wear Daily offered me the job of features editor. Perfect. But, the editor Jane Procter warned me, I needed to pass the approval of the publisher, who disliked my father; a publishing rival. The offer was never confirmed. Then a private letter I wrote to an agent was stolen and published as an example of an appallingly bad CV. Columnists wrote that I couldn't write. None of this did much good either for my confidence or my integrity as a potential employee.
Back to the end of that bed, aged 24, fed up of being talked about, believing myself unemployable and demoralised, I decided to abandon my efforts to be in the industry and go under the radar. My father suggested advertising. It seemed perfect. I loved ads and it was a great time to be in advertising with exciting new agencies springing up.
I applied for a job as a trainee advertising executive with Lowe Howard Spink. And got it. I was over the moon. But then I went in to sign the contract. Red faces. They had just amalgamated with Bell Communications run by Tim Bell, Margaret Thatcher's adviser. I was one conservative name too many for a company that hoped to be seen as politically neutral. Out on the streets again and not much mollified by an extremely apologetic letter from Frank Lowe. But the managing director introduced me to another agency who offered me a similar job.
My training began. It was this job that sparked the idea for this column. There are certain jobs that may not be your ideal destination, but which give you transferable skills. Advertising did this for me. I was the most junior member of several different teams, working for blue chip clients including WH Smith, General Foods and Procter & Gamble. Part of my job was to present both the annual creative and financial reports to the marketing team. The experience was terrifying but formative.
When my agency pitched for the ad accounts for the government's privatisation of water and electricity, I was on the team. I also worked simultaneously and through the night for the the L'Oreal account pitch. Advertising was exciting, challenging, relentless and unforgiving. Our accounts were worth millions of pounds to the clients and they were uncompromising. It demanded teamwork, diplomacy, discipline and consistency. They wanted the best and they wanted it yesterday. Words like 'can't', 'impossible' and 'no' simply did not exist. And that's a lesson I do want to pass on to my children. Nothing is impossible.
I left two years later, drawn back to my initial love of freelance journalism. I agonised, but turned down a job offer from Glenda Bailey to be features editor of Marie Claire, because I knew I wanted to write and this time I was determined to get there. Within months,
I had a contract with You magazine and when in 1994, I was one of the first journalists to break the news of the civil war in Rwanda on the front cover of The Sunday Times, I felt I had redeemed myself. To the Hutus and Tutsis in Africa, my name was irrelevant. Of course having a famous name had got me though the door on numerous occasions, but it was advertising that taught me tenacity and determination, so that two decades later I am still here.