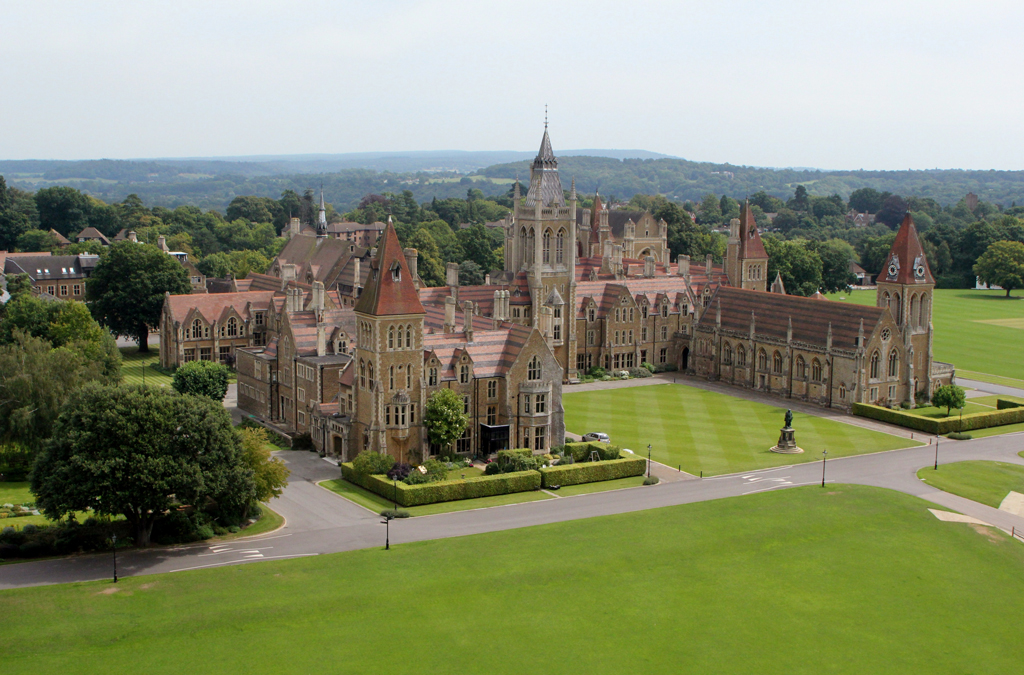 Founded in 1611, Charterhouse is one of the UK's leading independent boarding and day schools, providing an outstanding education for boys and girls aged 13-18. The School is set within a beautiful and inspiring 250-acre campus, conveniently located close to London and within 50 minutes of Heathrow and Gatwick airports.  
Address: Charterhouse, Godalming, Surrey GU7 2DX
Website: www.charterhouse.org.uk
Founded: 1611
Number of Pupils: 820
Fees: Per term (2020-21) – Boarding £13,565; Day £11,210
Ages: 13-18
Head Teacher: Dr Alex Peterken
Religious Affiliation: Anglican
Entrance Procedure: 13+ entry – Children need to be registered by 1 October, when they are in their year six, prior to taking the ISEB pre-test.  A quarter of the places are reserved for children to take the entrance assessments when they are in their year seven.
Sixth-form – Charterhouse welcomes over 100 new pupils into the sixth-form each year.  Registrations open in the spring term of the year prior to entry.
Full details on the Admissions processes are available on the school website: www.charterhouse.org.uk/admissions.
Email: Iona Hutchinson, [email protected]
School Visits:
Prospective parents and their children are warmly invited to visit Charterhouse to meet the Headmaster and his staff. Full details on the admissions processes are available on the school website: www.charterhouse.org.uk/admissions.
Education that lasts a lifetime from Charterhouse School on Vimeo.
The Curriculum
Charterhouse's curriculum promotes academic rigour, develops intellectual curiosity and fosters the ability to learn independently. The curriculum follows the normal path to (I)GCSEs in year 11, followed by a choice of A-level courses or the IB Diploma Programme in the sixth-form. The school also offers a taught series of timetabled extended projects and academic enrichment electives. The university destinations of leavers reflect both their abilities and the quality of the education provided at the School.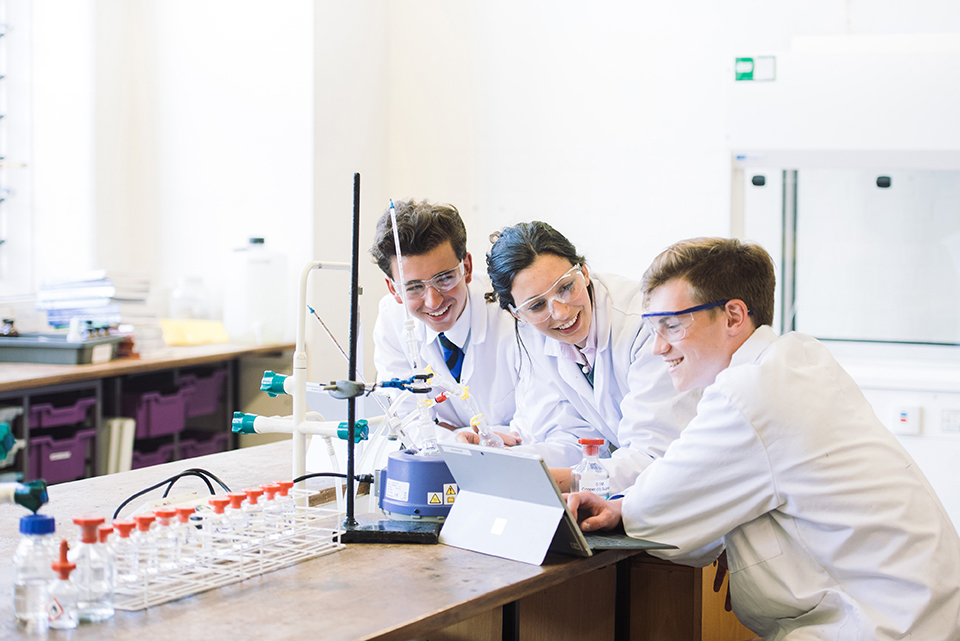 Games & The Arts
With more than 80 different sports and activities, including music, drama and other creative opportunities, everyone is encouraged to develop existing interests to exciting levels or take up new ones. A great many clubs and societies are pupil-led, offering real leadership opportunities and few limits to what can be pursued. Outdoor education, including a thriving DofE programme and a growing community and partnerships agenda, foster teamwork, service and leadership.
Pastoral Care
Inclusivity sits at the heart of life at Charterhouse and whether you are a boarder (like most of the pupils) or a day pupil, you will benefit from the full Charterhouse experience, taking part in every aspect of school life.
The House is the centre of every Carthusian's life, and the Houses offer a strong sense of identity and community. House spirit is encouraged by competitions in a wide variety of activities and House colours can be won for cultural as well as sporting achievement. The Housemasters and Housemistresses and their families live in the Houses, with pupils also supported by resident Matrons, the House staff and a team of Tutors. Each tutor has a small number of pupils with whom he or she meets at least once a week to provide the help and encouragement that enables every pupil to make the most of life at the School.
Recent University Places
Our most recent leavers have secured places at some of the world's top universities, including Oxford and Cambridge, Durham and UCL. Beyond the UK, this year's leavers will attend Boston, Chicago, NYU, Bocconi and Trinity.
Head Teacher's Philosophy
'Life at Charterhouse is always a partnership between the school and the pupil, individually. We will make sure you are supported at every turn and that you feel comfortable, respected, safe and secure in your environment. In return we want you to take an active role in your own education, and take responsibility for it, not simply allowing others to educate you. From challenge and inspiration in the classroom to a vast range of different co-curricular activities, many of which are pupil led, there is a huge breadth of opportunity available to you here. Our role is to help you to navigate these options, to make the most of every day, and to have a lot of fun along the way. You'll also develop awareness of our set of core values – responsibility, open-mindedness, perseverance, moral courage and kindness. We believe these are key to being successful at this fantastic school and will be crucial for success in adult life, alongside all the skills and qualifications you will gain during your time with us.'
Outstanding Characteristics
The School is set within an inspiring 250-acre campus, conveniently located close to London and within 50 minutes of both Heathrow and Gatwick airports. With 17 grass sports pitches, three full-sized AstroTurf pitches, an athletics stadium, a sports centre, 24 tennis courts and a nine-hole golf course, not to mention beautiful lawns and gardens, the campus is one of the best, if not the best, in the country. Combined with a 235-seat theatre and separate music performance and art display spaces, the school's setting encourages pupils to contribute, and provides a safe community in which to explore and grow.
---
---