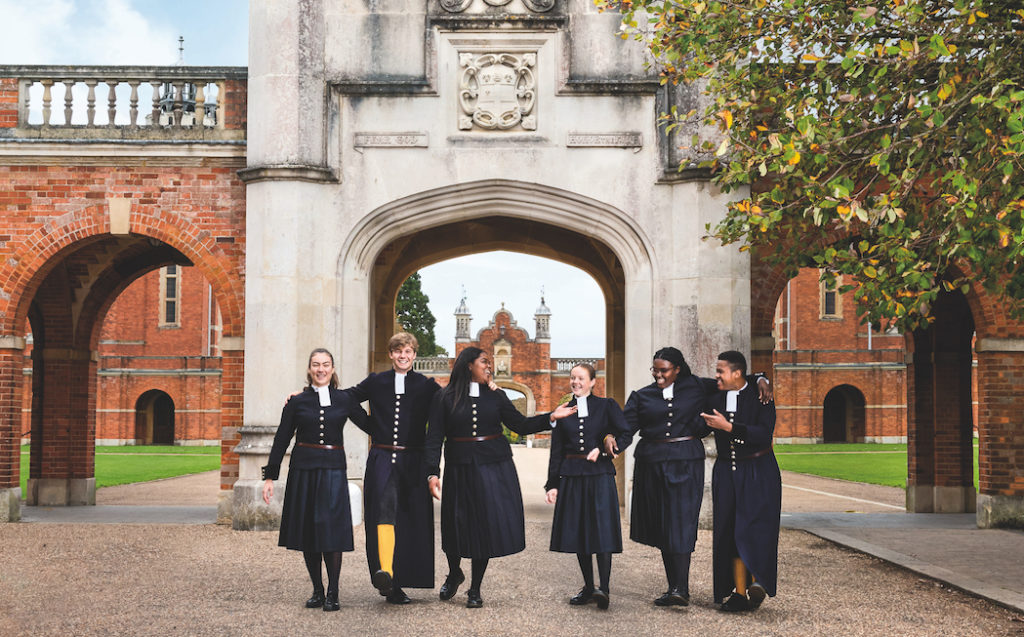 Address: Christ's Hospital School, Horsham, West Sussex RH13 0YP
Website: www.christs-hospital.org.uk
Founded: 1552
Number of Pupils: 450 boys, 450 girls 
Fees: Boarding per term £11,950; day per term £6,170–£7,770. Scholarships and bursaries available.
Ages: 11–18
Head Teacher: Simon Reid
Religious Affiliation: Church of England, all faiths welcome.
Entrance Procedure: Assessment and interview at 11, 13 and 16.
Contact: 01403 246555
Email: [email protected]
School Visits: Open Mornings are held each term or personal tours can be arranged by contacting the school, 01403 246555 / have a look at our Virtual Open Day Experience. https://www.christs-hospital.org.uk/virtual-open-day/
Watch the video to find out more…
The Curriculum
The academic curriculum offers a mix of GCSEs, A-levels and Pre-U qualifications. We are unashamedly academic – with 98 per cent of pupils moving on each year to the leading universities in this country and abroad.
Games & The Arts
Art, music, drama and sport are all strong and an integral part of school life. Pupils are given the opportunity to participate in an extensive range of activities. These can be enjoyed and played at all levels, from representing the school locally, nationally and internationally, to enjoying a game with friends. Pupils are encouraged to have a go and try new things unearthing new talents, hobbies and interests.
Pastoral Care
Strong pastoral care, dedicated and attentive staff. Boarders and day pupils feel safe, secure and well looked after within the school's established house system.
University Places
Ninety-eight per cent of pupils each year go to university. On average 12 per cent go to Oxford or Cambridge. Sixth-form pupils benefit from small classes, highly qualified staff who are passionate about their subjects, regular lectures given by visiting specialist speakers, extensive range of subjects, a choice of exams at sixth-form plus individual guidance and support through UCAS the university entry system.
Head Teacher's Philosophy
Christ's Hospital offers something very distinctive by providing an independent education of the strongest quality to children with academic potential, from all backgrounds in a caring and supportive environment. Pupils' fees are assessed according to family income, so that it is a child's ability and potential to benefit from a Christ's Hospital education that determines their selection. This results in a social and cultural diversity that enriches our school community and offers our pupils unique opportunities as we prepare them to take their place in the world.
Outstanding Characteristics
By providing first class, free or supported education to talented young people Christ's Hospital continues to transform lives in a way that no other educational establishment in the UK can match.
---
---