Eaton Square Senior School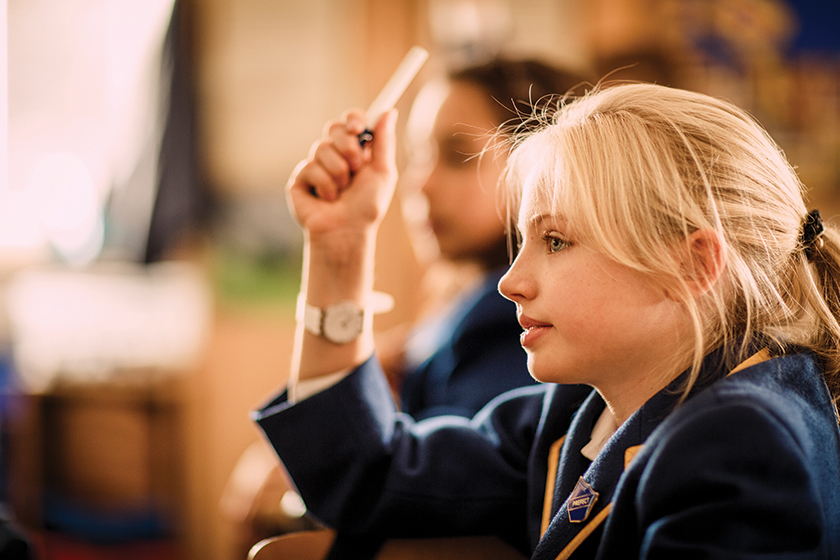 Address: Eaton Square Senior School, 106 Piccadilly, Mayfair London W1J 7NL
Website: www.eatonsquareschools.com
Founded: 2017
Number of Pupils: 160
Ages: 11–18
Head Teacher: Caroline Townshend
Religious Affiliation: Non-denominational
Entrance Procedure: Candidates applying for places in Years 7 and 8 will complete the online ISEB Pre-Test, to be taken at their current school. If this is not possible, the candidate may be able to sit this test at Eaton Square School. Candidates applying for places in Year 9 will sit written papers in Mathematics and English in January, these will be our own papers but based on the ISEB 13+ Common Entrance syllabus. Interviews will also be arranged at this time. These may take place before or after the entrance test, and will occur irrespective of the results of the test. We will also ask for a confidential reference from the Head of the pupil's current school, together with their latest school report.
Contact: Admissions Manager on 020 7491 7393
Email: [email protected]
School Visits: Regular Open Mornings. To arrange a private tour, please email [email protected]
The Curriculum
We offer a breadth and depth of education that goes beyond examination success and into every sphere of life. Intellectual, artistic, aesthetic, physical and musical pursuits enjoy equal emphasis. We want children to learn moral and spiritual values too, that will help them to be happy and confident in themselves.
Head Teacher's Philosophy
Excellent academic achievement delivered through the highest quality teaching will be the corner-stone of our education. We will also continue Eaton Square Schools' tradition of promoting family values: we hope that many families will be actively engaged in the education of their children, and we will respond in turn, by being flexible, understanding, and receptive to the requirements of life in central London.
Outstanding Characteristics
Our day school will be co-educational and academically non-selective, with the same family-focused ethos all our schools pride themselves on. Ultimately we aim to create a nurturing environment in which well-rounded, considerate, confident and resilient children will prosper, fulfilling their best potential personally and academically.
---
---