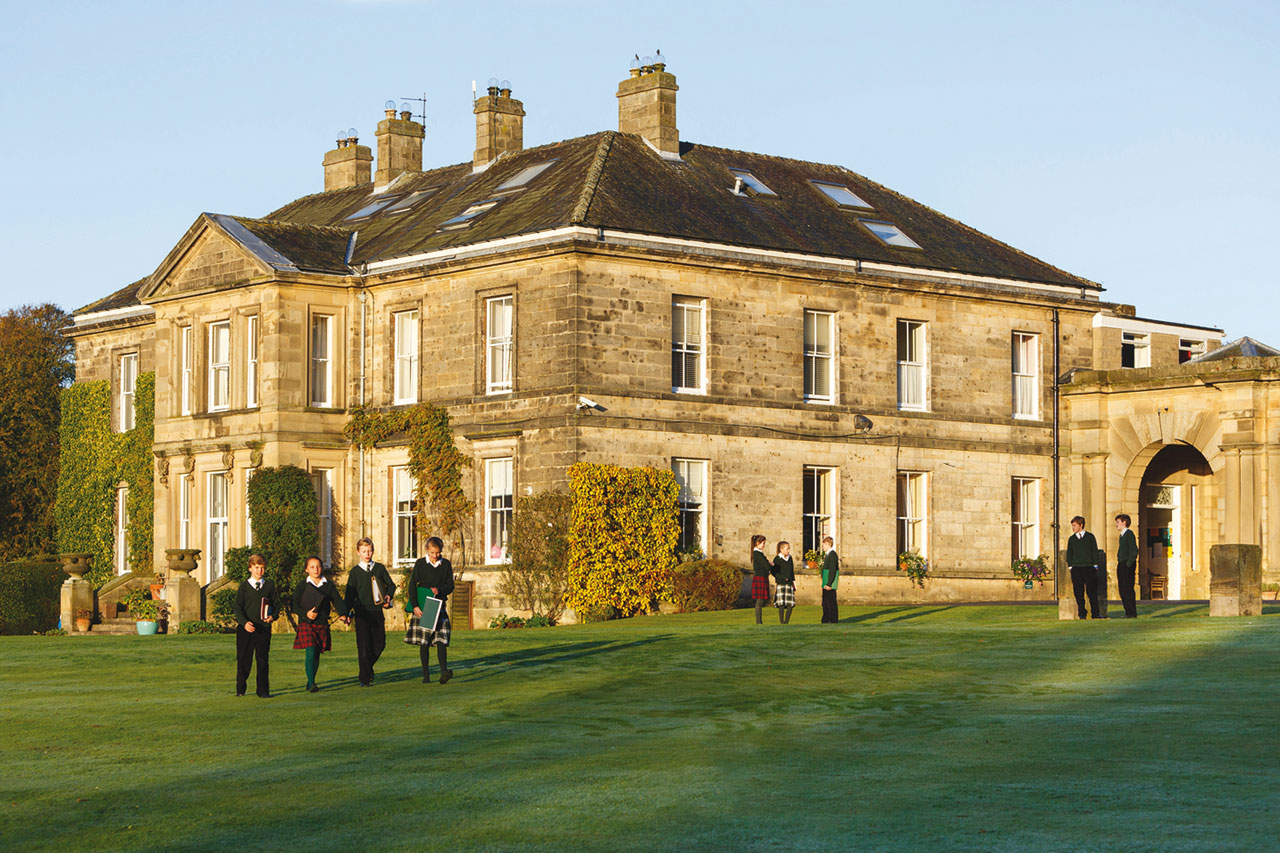 Address: Newton, Stocksfield, Northumberland NE43 7TP
Website: mowdenhall.co.uk
Founded: 1935
Number of Pupils: 157
Fees: £2,990- £7,630
Ages: 2–13
Head Teacher: Neal Bailey
Religious Affiliation: Church of England, all faiths welcome
Entrance Procedure: A tour of the school, an informal interview with the Headmaster and a taster day help ensure that Mowden Hall is the right environment for the child to flourish. We would also ask for sight of a child's latest reports.
Contact: Vivienne Smales
Email: [email protected]
School Visits: Individual visits by arrangement.
The Curriculum
Pupils are prepared for Common Entrance or Scholarships at 13+. Emphasis is placed on the wider curriculum so that core curriculum subjects are complemented by outward-bound pursuits, a wide range of clubs and the opportunity to spend some time at our chateau in France.
Games & The Arts
A strong sporting tradition with good facilities, indoor swimming pool, good courts, large grounds and a new full size astro. Fantastic art with a much coveted art trip to London every year, regular drama lessons with each pupil performing in a play annually and a strong music department.
Pastoral Care
Our primary goal is to ensure that the children are happy and we achieve this by providing a friendly and cheerful environment where children can grow in confidence while they discover their individual talents and abilities. The Head and his wife live in the heart of the school and oversee both boarding and pastoral care. Each child has a class tutor and belongs to one of four Houses.
Recent Scholarships
Oundle (Academic & All rounder), Glenalmond College (Academic & Drama), Ampleforth (Basil Hume Theatre Excellence), Fettes (All Rounder), Shrewsbury (Sport), Sedbergh (Sport), Stowe (Academic) and Durham (Sport)
Head Teacher's Philosophy
We aim to nurture the children academically, morally and culturally to help develop their confidence and sense of independence. In turn, the pupils discover talents, interests and values that prepare them for the next stage of their education and generally for life. High academic expectations and an emphasis on good manners, teamwork, loyalty and generosity of spirit, thus fostering respect for peers and adults alike. Most importantly we believe in allowing children to be children.
Outstanding Characteristics
Beautiful grounds and one of the few genuine boarding schools in the North of England. A very happy and busy school that prides itself on letting children be children.
---
---