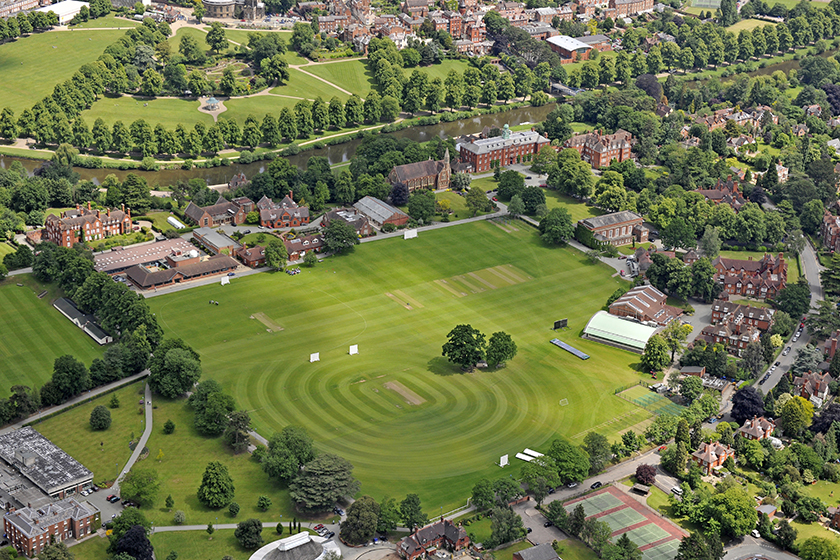 Address: Shrewsbury School, The Schools, Shrewsbury, SY3 7BA
Website: shrewsbury.org.uk
Founded: 1552
Number of Pupils: 820
Fees: Full Boarding – £12,835 per term / Day: £8,805 per term
Ages: 13-18
Head Teacher: Mr Leo Winkley
Religious Affiliation: Anglican
Entrance Procedure: 13+ – Common Entrance Exam or our own academic scholarship exam in the summer of the year of entry. Scholarships are also available for music, art, sport, drama, design & technology and all round ability.
16+ – Assessment Weekend: Candidates nominate four academic subjects for assessment. We will be offering up to eight academic scholarships and up to six other specialist scholarships (music, sport, art and drama) for Sixth Form entrance. Academic scholarships will be awarded as a result of exceptional performance in the entrance examination.
Contact: Director of Admissions, Martin Cropper
Email: [email protected]
School Visits: Open days take place in March, May, June, September and November and can be booked online.
The Curriculum
Follow GCSE curriculum, then at least three A-level/Pre-U subjects, with a complimentary Extended Project or Global Perspectives Qualification or a further A-level or Pre-U course.
Games & The Arts
Compete internationally in cricket and rowing; one of the strongest schools in the country for football, cross-country running and fives; facilities and coaching for these and other sports including tennis, fencing, lacrosse, hockey, rugby, and netball are excellent. School plays and musicals have drawn praise at Edinburgh Fringe and London. As one would expect from one of the strongest music departments in the country, the breadth and quality of music-making is remarkable. The Barnes Theatre opened in 2020, providing a fantastic home for Drama at Shrewsbury. The building houses an intimate 206-seat auditorium, two drama studios, a fully equipped dance studio and a state-of-the-art technical workshop.
Pastoral Care
Shrewsbury School's Latin motto, 'Intus si recte, ne labora' – 'If all is right within, trouble not', has underpinned much of the school's longstanding focus on moral integrity and pupils' wellbeing.
Our pupils' wellbeing is at the heart of everything we do at Shrewsbury. The house system we have at the school is fundamental to this and creates a 'home from home' environment for the pupils.
University Places
Ninety-eight per cent go on to University. Ten per cent of year group to Oxbridge.
Head Teacher's Philosophy
We aim to instil values that guide a person through life; love of learning that lights fires in their minds; skills and aptitudes that equip them for the world of work; friendships that radiate through a lifetime; and the willingness to embrace a world of change with an open mind and a generous heart.
Outstanding Characteristics
Life at Shrewsbury is founded on a close partnership between staff, parents and pupils to promote the strength of family life, foster responsibility, and balance the claims of developing individuality with the needs of a vibrant community.
We believe our traditional values and time-honoured reputation is enhanced by a dynamic development plan designed to fully embrace the advantages of co-education.  We are committed to providing an environment where young men and women can learn together on foundations of trust and mutual respect.
The celebration of individuals and individual talent is central to education at Shrewsbury – both in and beyond the classroom. In whatever sphere, a pupil will find a member of staff to support and encourage, enthuse and inspire him or her to exceed their expectations and meet the challenges that lie ahead with confidence and good judgement.
Watch Shrewsbury School's latest video here
---
---