St Edmund's School Canterbury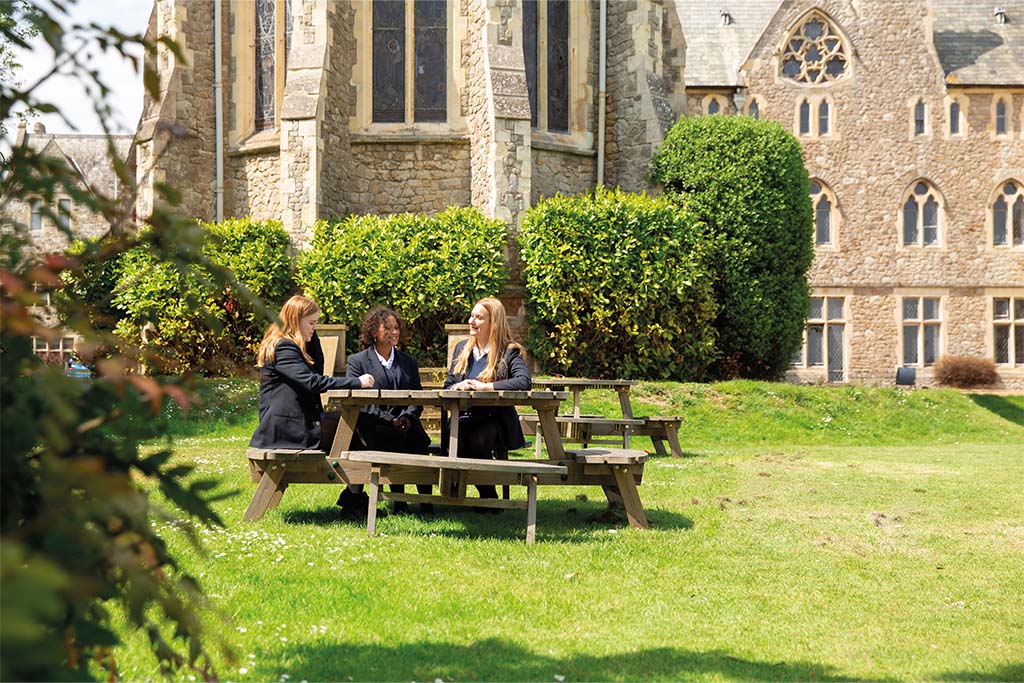 Address: St Thomas Hill, Canterbury, Kent CT2 8HU
Website: stedmunds.org.uk
Founded: 1749
Number of Pupils: 262 girls, 296 boys
Fees: Nursery and pre-prep, from £2,698; prep day, from £5,325; prep boarding, from £8,697; senior day, £7,220; senior boarding, from £11,682 
Head Teacher: Edward O'Connor, MA, MPhil, MEd
Religious Affiliation: Church of England; all faiths welcome
Entrance Procedure: Entry into school by visit, assessment and report. Scholarships at 11+, 13+ and 16+
Contact: Admissions; 01227 475601
Email: [email protected]
School Visits: Recruitment events are taking place throughout the year, please visit the school's website to book.
The Curriculum
A challenging and exciting curriculum throughout the school. Offers GCSE, IGCSE and A-level.
Games & The Arts
Music, art and drama is at the heart of the school and the cathedral choristers are part of St Edmund's. Almost all children are involved in some way from pre-prep all the way up to sixth form. The school has its own 450-seat, tiered theatre as well as a recital hall, practice rooms and music tech suites. The drama department continually stage stunning performances every year, in front of sell-out crowds. The school also enjoys an excellent reputation for its sport, which plays a key part in the curriculum. The school has started an elite athlete development programme and are flexible with the timetable to fit in training sessions.
Pastoral Care
The wellbeing of every pupil is supported by a comprehensive system of pastoral care. The chaplain performs a central role for the whole school. Regular communication fosters the relationships between the parents, the school and the pupils. 'The school does pastoral care to perfection,' says a parent and everyone we have spoken to concurs. 'Pastoral care is the bedrock of a successful education,' says the headmaster, 'and if a child is happy everything else follows.'
University Places
Pupils are given close guidance in making their choices and are successful in achieving places at top universities. Approximately 30 per cent attend a Russell Group to read anything from maths, history and law to agriculture and international relations. Oxford Brookes and Canterbury Christchurch are the most popular universities at the moment followed by Exeter, King's College London and Edinburgh. Others go on to study drama, art and music at top drama schools and conservatoires.
Head Teacher's Philosophy
We inspire creativity through a lifelong love of learning and nurture original thinkers who have a desire to make a difference. 
Outstanding Characteristics
St Edmund's offers an exceptional school experience where pupils are treated as individuals. One site for all pupils aged 3–18 including the Canterbury Cathedral choristers. Located on a beautiful site overlooking Canterbury, the school is within reach of the South East and London, and under an hour from London on the high speed train. 
---
---