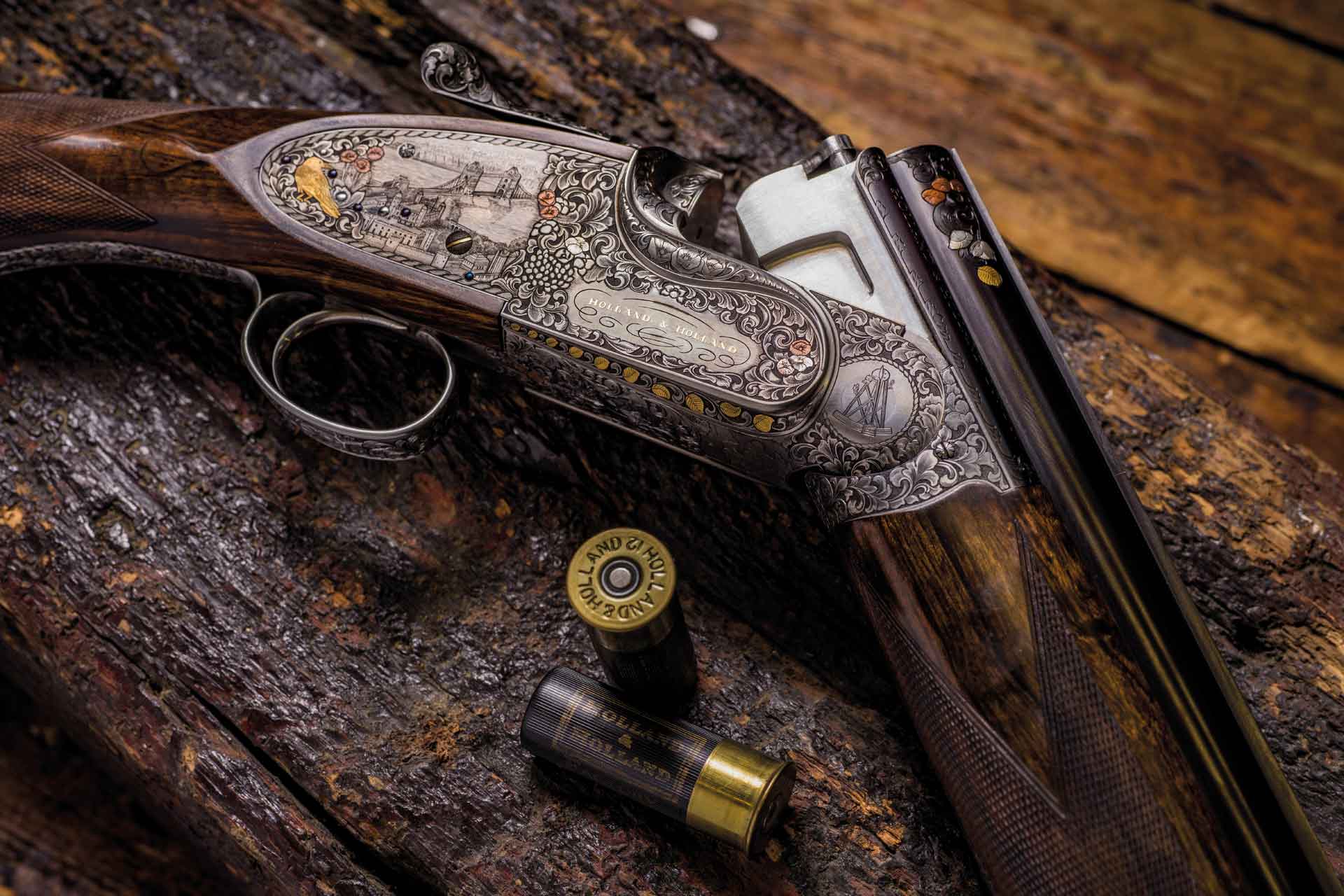 Holland & Holland Has Been Perfecting The Art Of Shooting Since 1835
---
Holland & Holland is a Great British Brand 2023
Holland & Holland is an entry in our Great British Brands 2023 book. 
Holland & Holland: Great British Brand 2023
'We believe we represent the very hallmark of fine British gunmaking and shooting, providing a benchmark for exceptional craftsmanship and service. Our globally admired comprehensive range of shotguns and rifles are handcrafted at our dedicated London factory, where time-honoured gunmaking skills and state-of-the-art machinery combine effortlessly to instil quality and artistry into every shotgun and rifle. For many owners these are not just guns; they are works of art.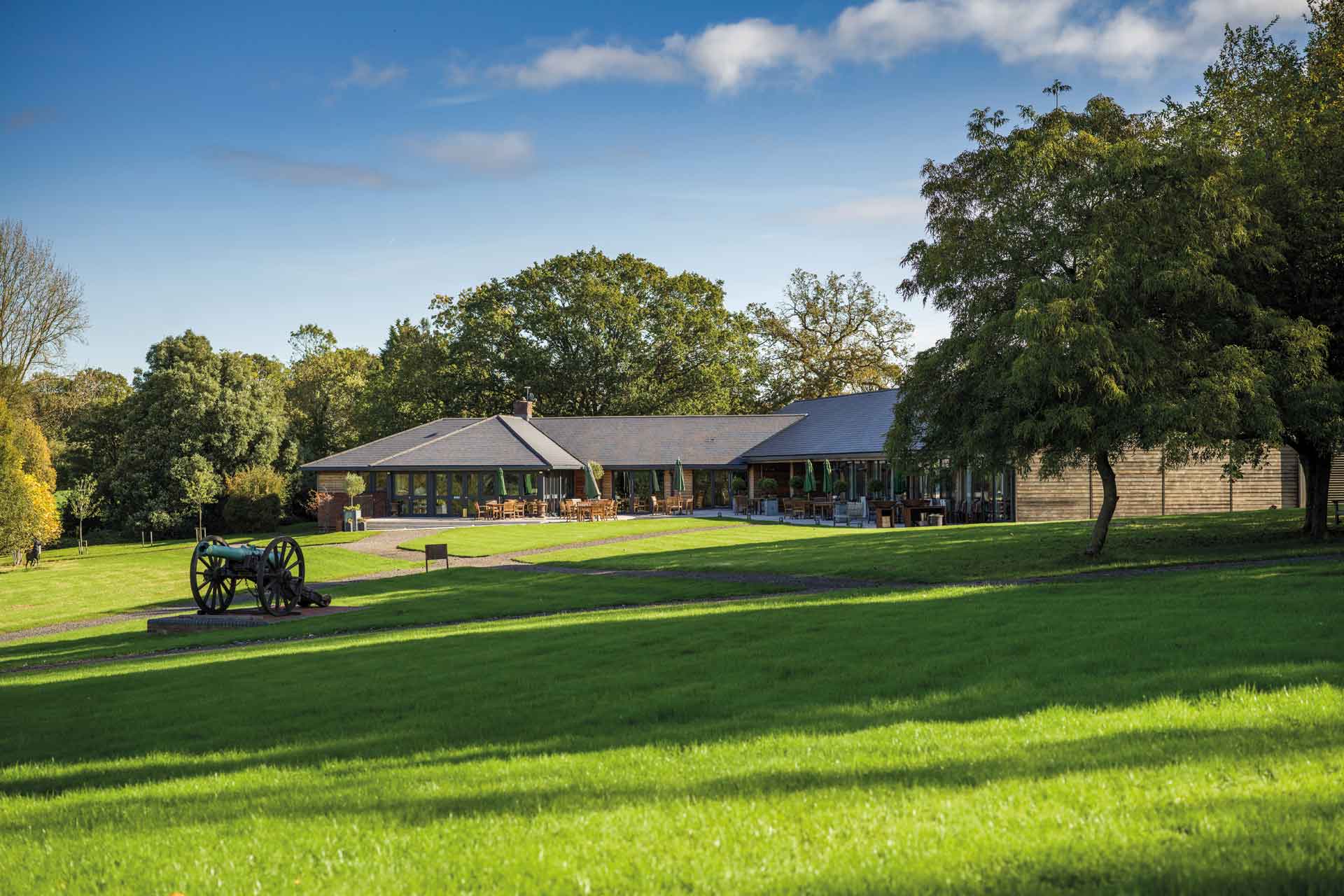 'Our prestigious Shooting Grounds, set in 60 acres of beautiful open countryside just outside London, continue to excel at providing world-class shooting tuition, with a gun-fitting service on-site. Our Lodge offers wonderful hospitality, including a fireside lounge and restaurant, serving delicious British seasonal produce from our Michelin trained Head Chef, Joshua Hunter. When Chanel owned us, understandably there was a focus on clothing and accessories. Now, having been bought by Beretta, we've gone back to our roots as a producer of shotguns and rifles, with a passion for field sports and the countryside. 
'In 2023 we'll be meeting the increasing demand for clay pigeon shooting by improving our infrastructure and services and looking at one-to-one deer stalking within managed estates. Large numbers of deer have to be culled every year so working with estates is a way of supporting land management in the right way, while putting wild venison back into the food chain in our restaurant. It's closing the loop, utilising nature as we used to in the past. As a quiet environmentalist, we've been redeveloping our guns for high performance steel shot as lead ammunition is phased out. We've also been cleaning up our grounds, removing plastic bottles, providing filtered tap water on site and investing in rewilding areas of the site. For me, it's never a question of meeting new requirements but always of exceeding them.' Nigel Stuart, COO.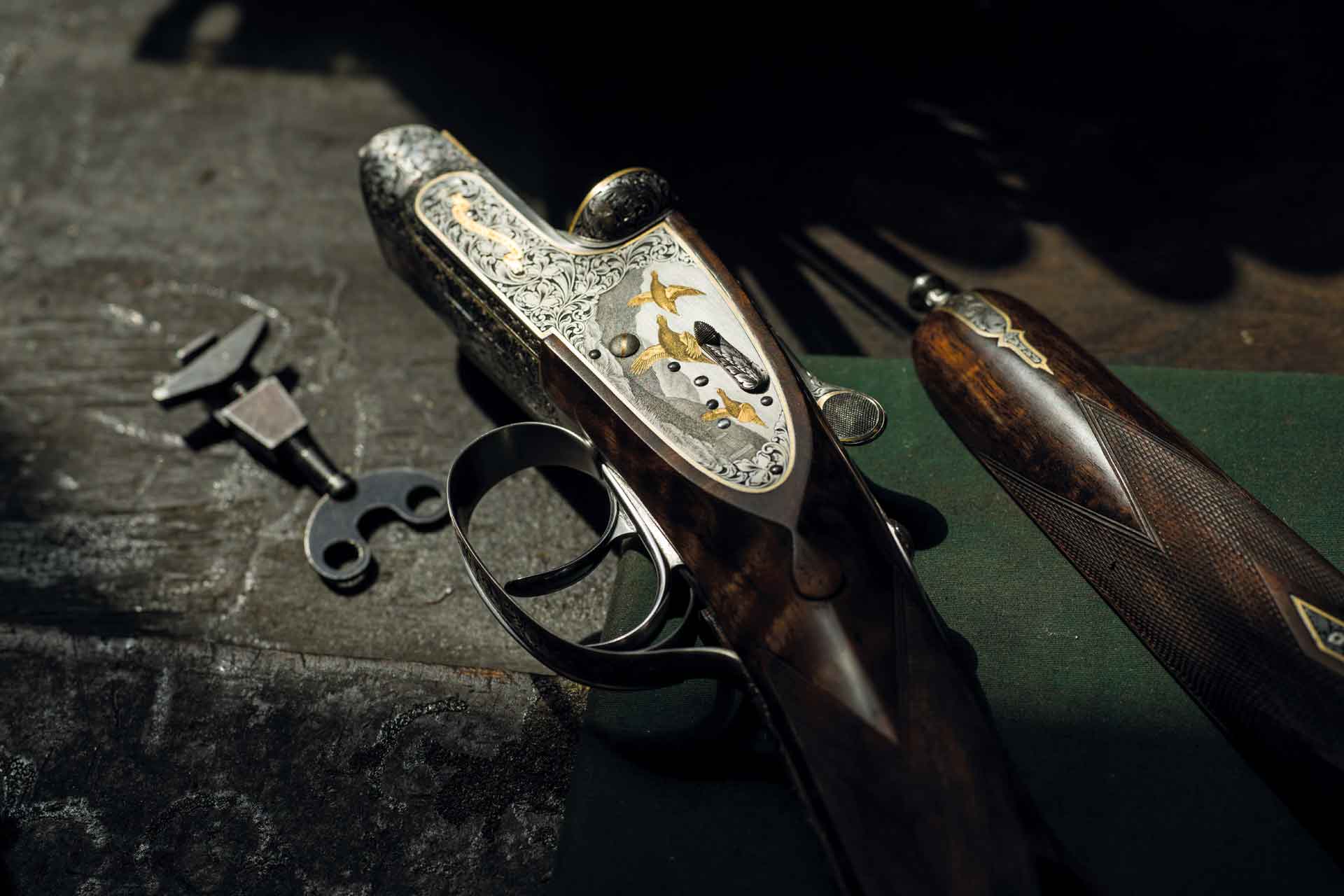 Brand Timeline 
1835
Entrepreneur Harris Holland decides to go into the gun trade; 26 years later, his nephew Henry joins the firm.
1883
The King of Italy grants the first royal warrant and, two years later, the company applies for its royal trademark.
1898
The purpose-built factory on Harrow Road in west London opens. The brand still makes its guns there today.
1932
Holland & Holland opens the Shooting Grounds, set in 60 acres of countryside, 40 minutes from London.
2021
The Beretta Group acquires Holland & Holland from Chanel, marking an exciting new era for the company.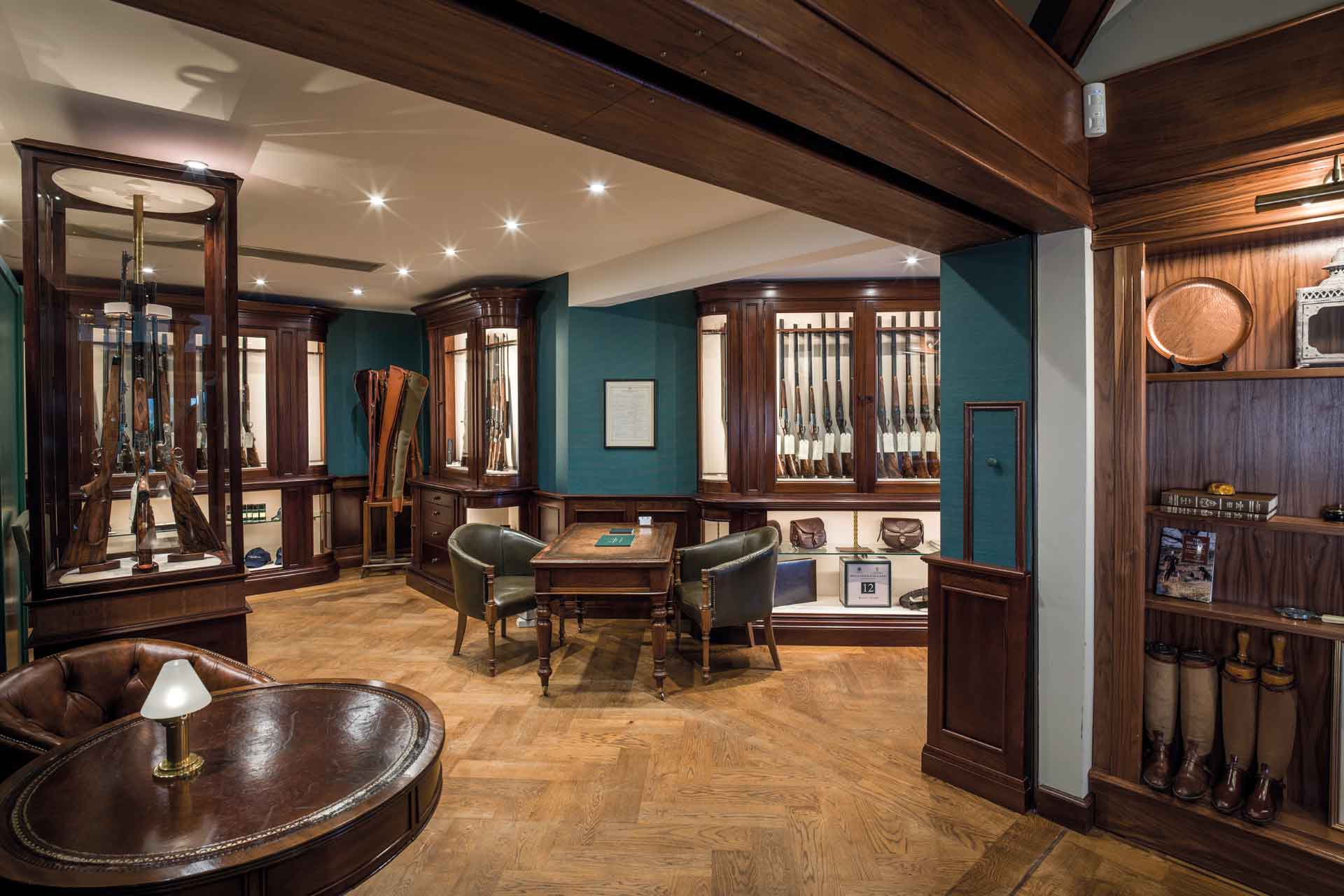 DID YOU KNOW?
In 1883, Holland & Holland entered the rifle trials organised by The Field magazine and won all categories.

In 1904 the company developed and patented the belted cartridge case, which had a major impact on rifle making. 

Very active during WWI, Holland & Holland was especially well known for the duplex choke Zeppelin guns that fired a ball and chain. In WW2 it produced 23,177 of the highly accurate No.4 (T) sniper rifles.

It takes over 200 hours to engrave each gun's Royal Scroll pattern. The 'London Gun' – a recent bespoke commission featuring a map of the city – took the company's head engraver 1,000 hours to complete. 

Holland & Holland has had many royal warrants in its history, including the Crown Prince of Austria, the King of Spain and, in 1995 from the Prince of Wales, now King Charles III.
HOLLAND & HOLLAND
906 Harrow Road, London, NW10 5JT
+44 (0)1923 825349