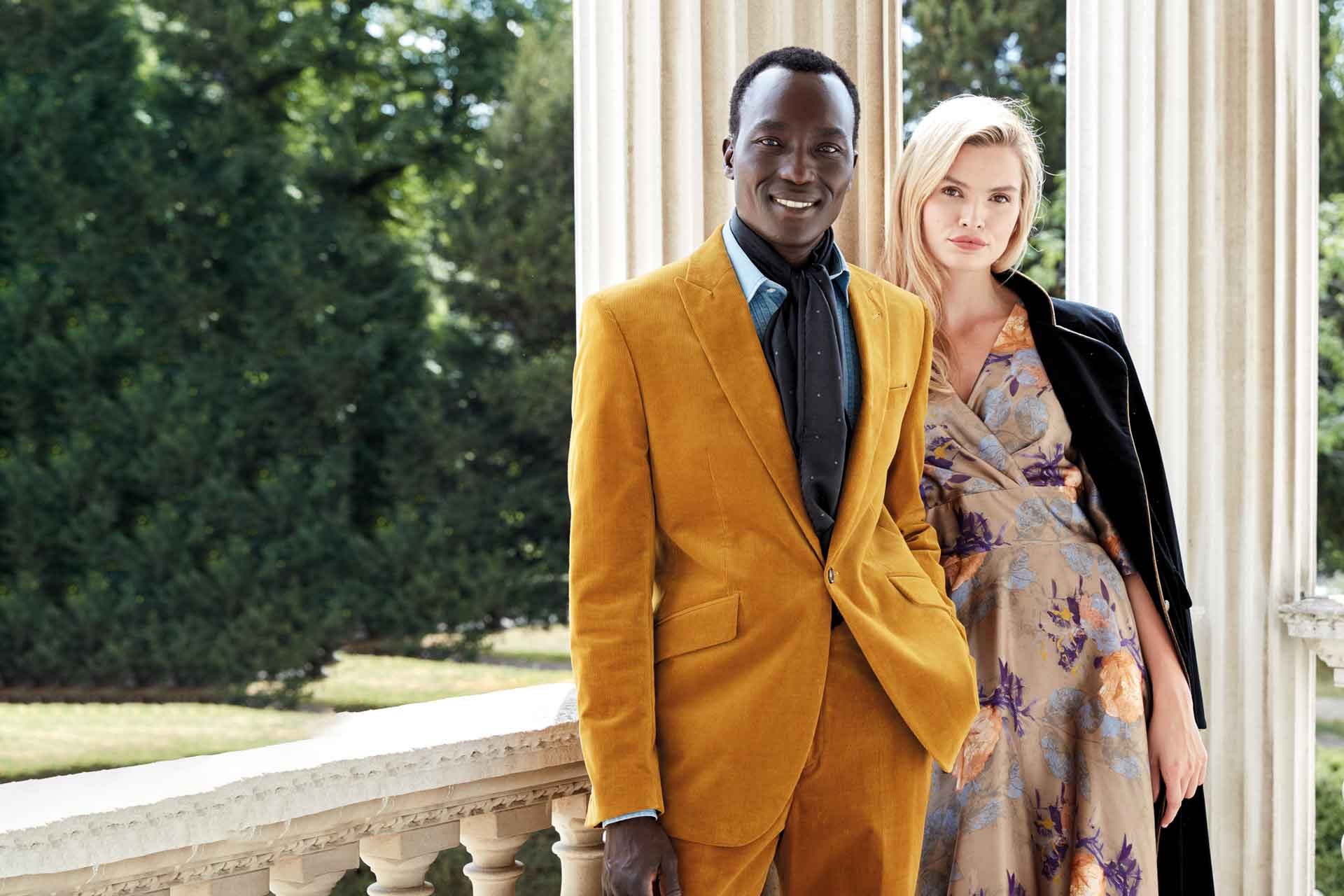 Sartorially Elegant Formalwear By Favourbrook
---
Favourbrook is a Great British Brand 2023
Favourbrook is an entry in our Great British Brands 2023 book. 
Favourbrook: Great British Brand 2023
'The minute Marks & Spencer went on Radio 4's Today programme and announced that they were going to stop making suits in August 2021, I started designing and getting them manufactured as quickly as I could. And we completely sold out. So, although it's been a tough year for manufacturing and issues with the supply chain, being able to produce really good quality products, and get them into the store on time, was singularly our greatest achievement. Customer demand has been really high. I think the key thing that a lot of retailers missed out on is the return of the suit. It's also very nice to have the new navy morning suit accepted by Ascot. 
'Adjusting the rules to allow blue to be worn alongside black and grey is the first dress code change we've seen in four decades. I'm normally quite good at staring into a crystal ball but it's very difficult to predict what will happen this year. I think the biggest challenges will probably come from inflation and keeping prices at a level that is acceptable for everybody. There are still challenges with basic material supply, like cloth, thread, buttons and trim, and those are going to be hard to get around. 
'I'd also like to get more made in the UK but our own workrooms are very busy, mostly making waistcoats and other accessories. I am expecting high demand to continue in certain areas, such as celebrations. Weddings and parties will still be big because there are so many events leftover from Covid and, in a time of recession, people want to elevate their spirits. How do you do that? By dressing up, going out and having a good time.' Oliver Spencer, founder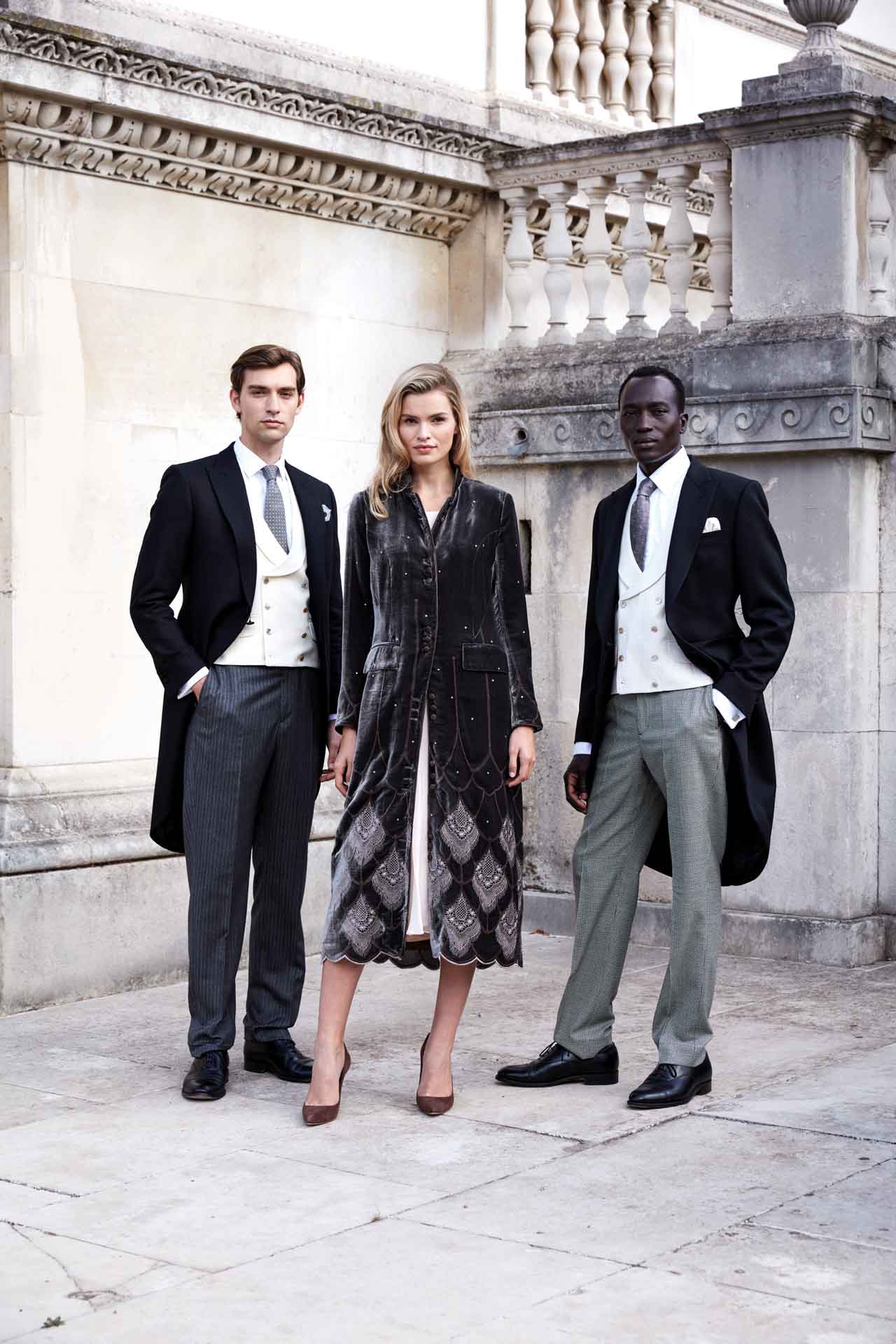 Brand Timeline
1990
Favourbrook is born with its first retail space in London's Piccadilly Arcade, specialising in shirts, formalwear and accessories.
1991
Oliver Spencer acquires rolls of silk from Stephen Walters' mill Sudbury, Suffolk, and produces his first collection of waistcoats.
1994
Launches its first womenswear collection, which focuses on silk and velvet coats, jackets and dresses for the growing women's market.
2017
With a fast-growing client base, Favourbrook opens a new flagship store on London's Pall Mall, showcasing menswear and womenswear.
2020
Becomes an Official Licensee for menswear for Royal Ascot and produces an inaugural Royal Ascot collection to mark the partnership.
DID YOU KNOW? 
Favourbrook's reputation grew from word-of-mouth until some hand-painted waistcoats had a starring role in Four Weddings and a Funeral in 1994 – and then the brand went truly global. 

All the company's morning suits and much of its womenswear collection is constructed in London, meaning the quality control is exceptional and the environmental impact kept to a  minimum. 

Favourbrook's menswear has been worn by discerning celebrities including Ronnie Wood, Jeffrey Wright, Stanley Tucci, Sam Smith, Stephen Fry and Sir Ben Kingsley. 

The womenswear collections have long been a favourite of a certain member of the Royal Family, who shall remain unnamed. 

Founder Oliver Spencer's lucky charm is a miniature steam train which rides up the staircase banister in the middle of the shop. 
FAVOURBROOK
16 & 17 Pall Mall, London SW1Y 5LU
+44 (0)20 7493 5060