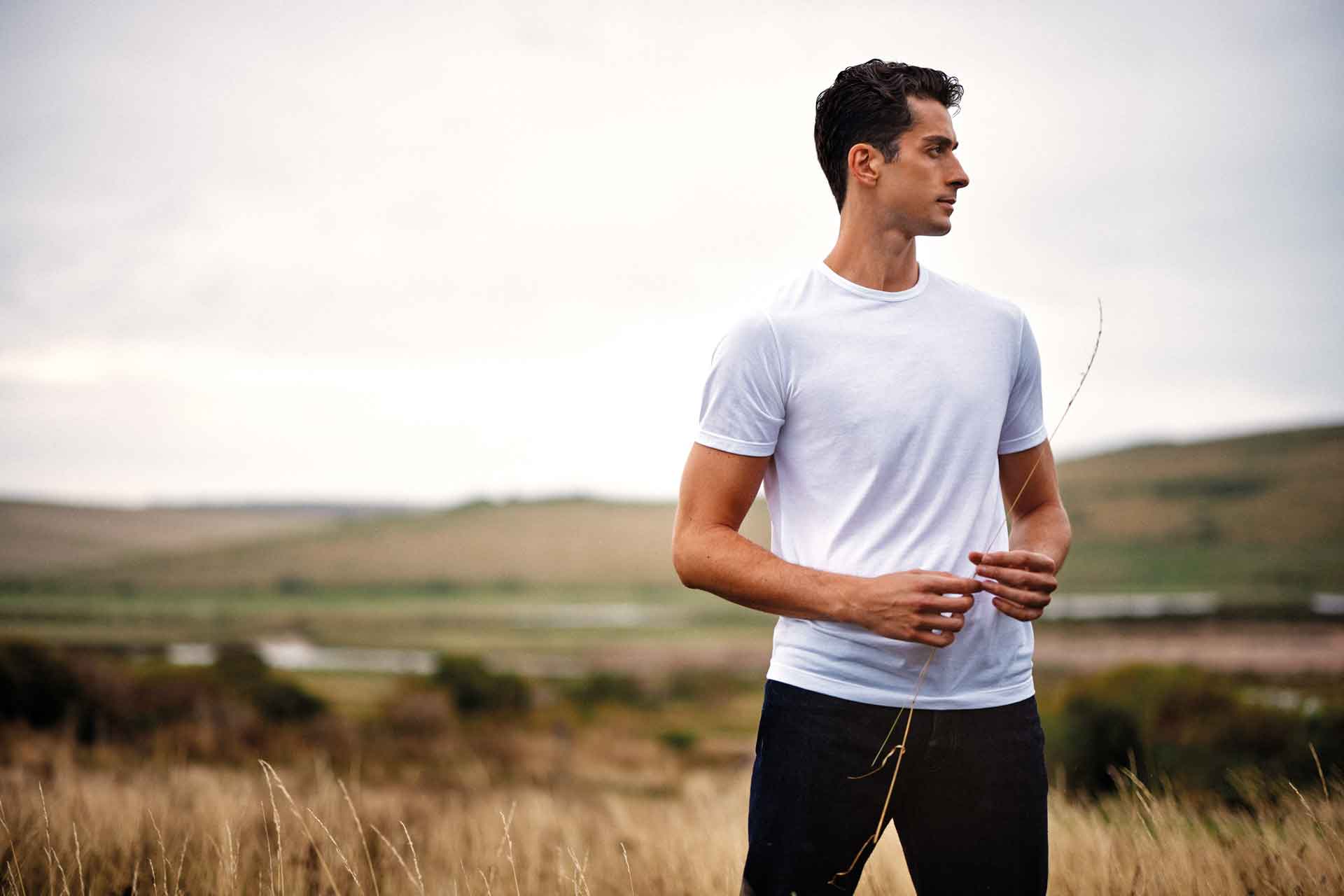 Sunspel Makes Beautiful British Clothes For The Modern Wardrobe
---
Sunspel is a Great British Brand 2023
Sunspel is an entry in our Great British Brands 2023 book. 
Sunspel: Great British Brand 2023
'Over the last year we've continued to focus on what we are good at, which is producing really high quality products. At the same time, we've tried to improve everything we do and stay very close to our customers. It's also been important for me to rebuild the strength of morale within our own team. All of these things have been vital in an uncertain world where it's hard to know what the future holds.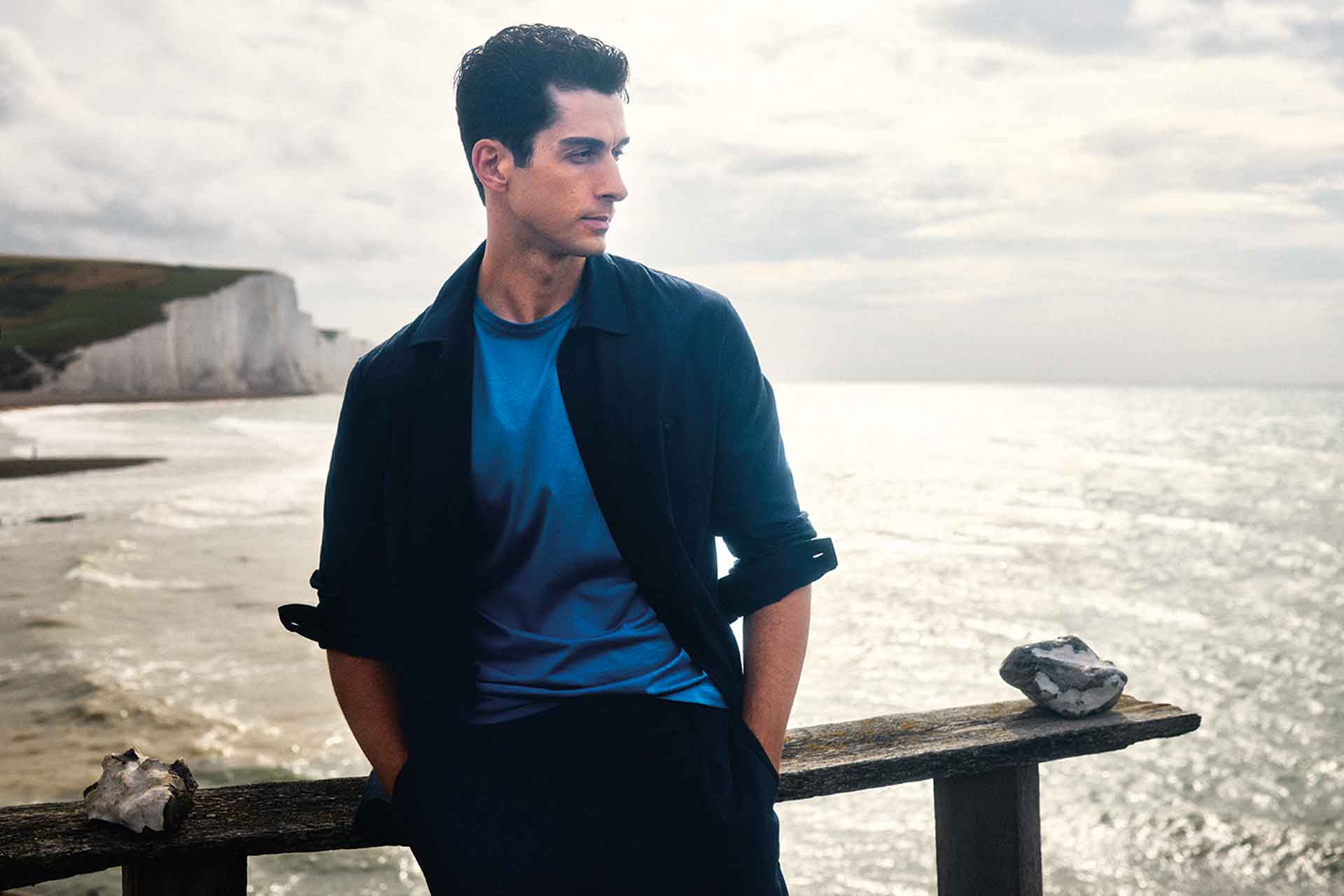 'Last year we opened a new shop in London's Lamb's Conduit Street, taking the total in the capital to seven, with one in Tokyo and one in New York. We also opened a "store in store" in Selfridges, something we have wanted to do for a long while. The other highlight of the year was a second collaboration with Paul Weller. I'm glad we did it because second collaborations are often stronger than one-offs because you get used to working together. We also did one with Edie Campbell, which was great for us as it raised the profile of our womenswear, which is not something for which we're all that well known.
'Uncertainty will continue to be a challenge in the coming year although the fact that all our production is so close to home means that we will avoid the wider supply chain difficulties affecting other companies. I'm also determined to raise our profile internationally. Already 50 percent of our online business is international but I'd like that proportion to be higher. What Sunspel has always done is to maintain its traditional values while at the same time striving to be modern and innovative in exactly the same way as our Victorian founders were in their own time. I don't want Sunspel to be a brand that rests on its laurels; I want to look to the future.' Nicholas Brooke, CEO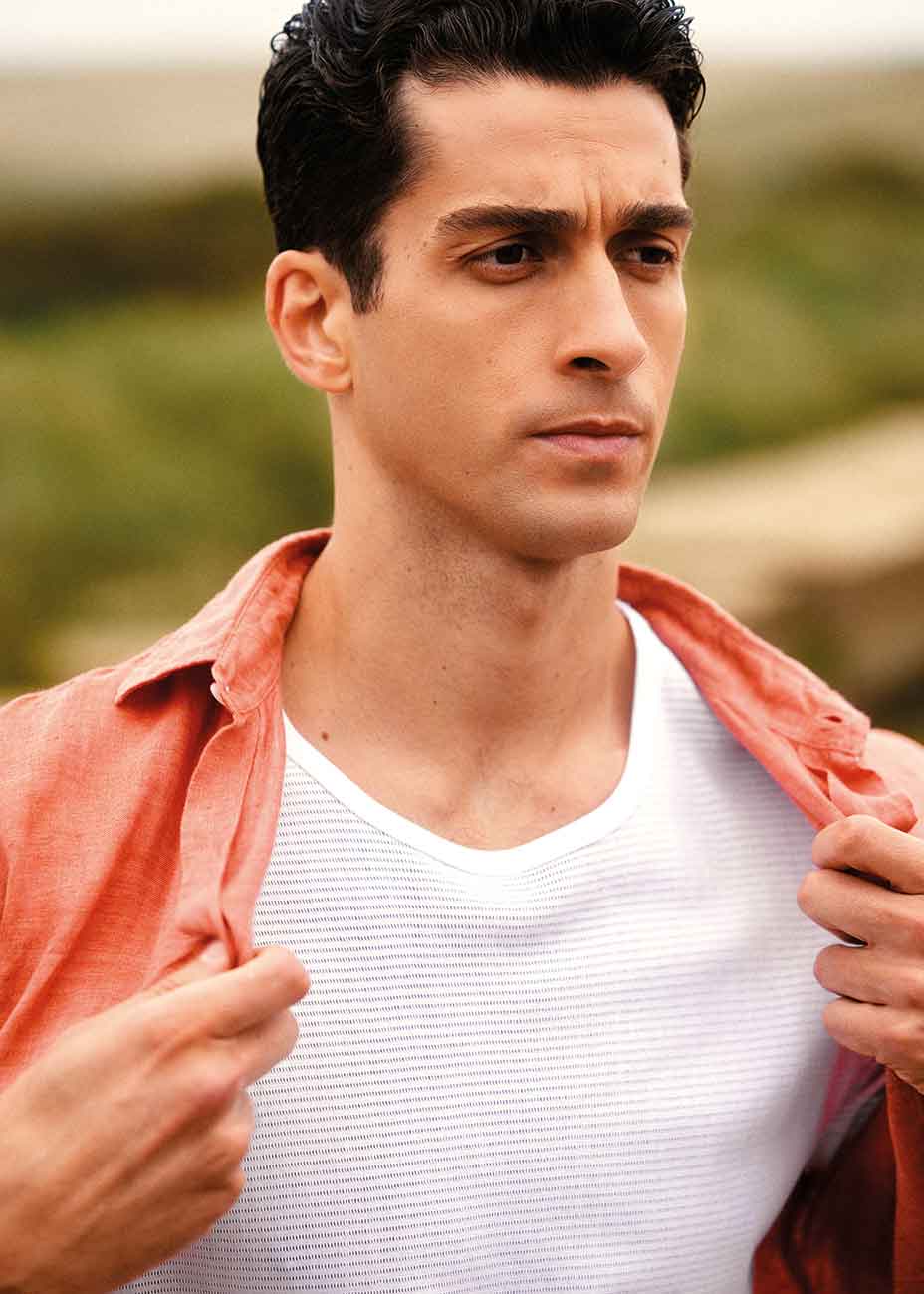 Brand Timeline 
1860
Company founded in Nottingham by Thomas Hill, who opens a hosiery and underwear factory.
1908
Sunspel makes some of the world's earliest luxury T-shirts – simple lightweight tops made from Sea Island cotton.
1937
The Sunspel factory moves to Long Eaton, Nottingham, where it remains today in the same redbrick building.
1947
Sunspel introduces boxer shorts to the UK from the United States, adapting the design to make it more comfortable.
2006
Daniel Craig wears the Riviera Polo in Casino Royale, chosen by Oscar-winning costume designer Lindy Hemming.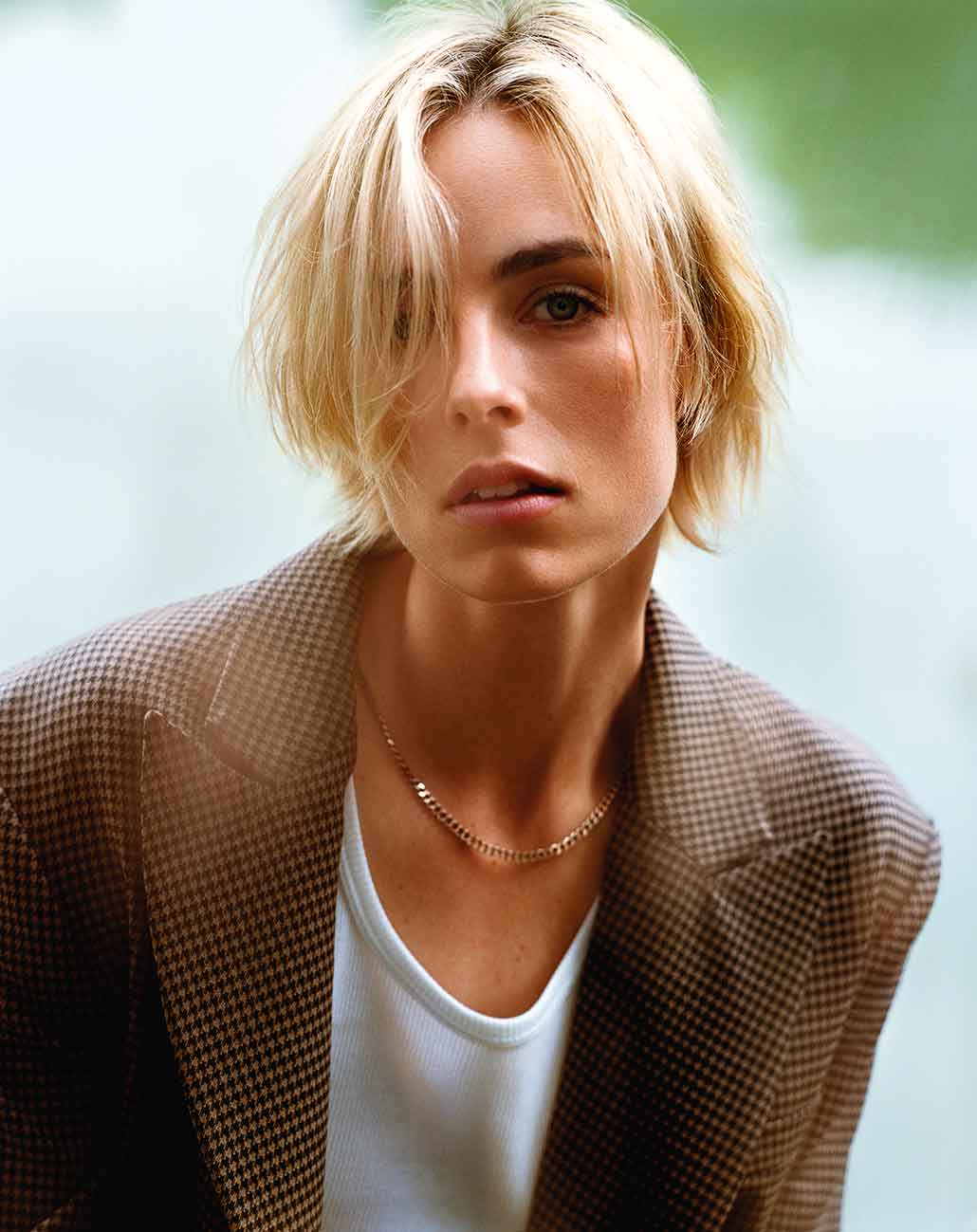 DID YOU KNOW?
The company's founder, Thomas Hill, started in business as manager of the Nottingham interests of the Victorian businessman, politician, and philanthropist, Samuel Morley.

Sunspel's original T-shirt was made as a tunic for the warm climate of the Far East, converted to a luxury garment when manufactured in Sea Island cotton in 1908. 

The Sunspel Riviera Polo shirt originated in the 1950s as a result of Peter Hill's – the founder's grandson – love of holidaying on the French Riviera. 

The new lightweight mesh used in the Sunspel Riviera Polo shirt was developed using Nottingham's traditional expertise in lace-making to create a fabric that is cool and pleasant to wear.

The Sunspel boxer shorts were given a huge commercial boost by the famous Levi's jeans advert of 1985 starring Nick Kamen. 
SUNSPEL
13-15 Chiltern Street, London W1U 7PG
+44 (0)20 7009 0650