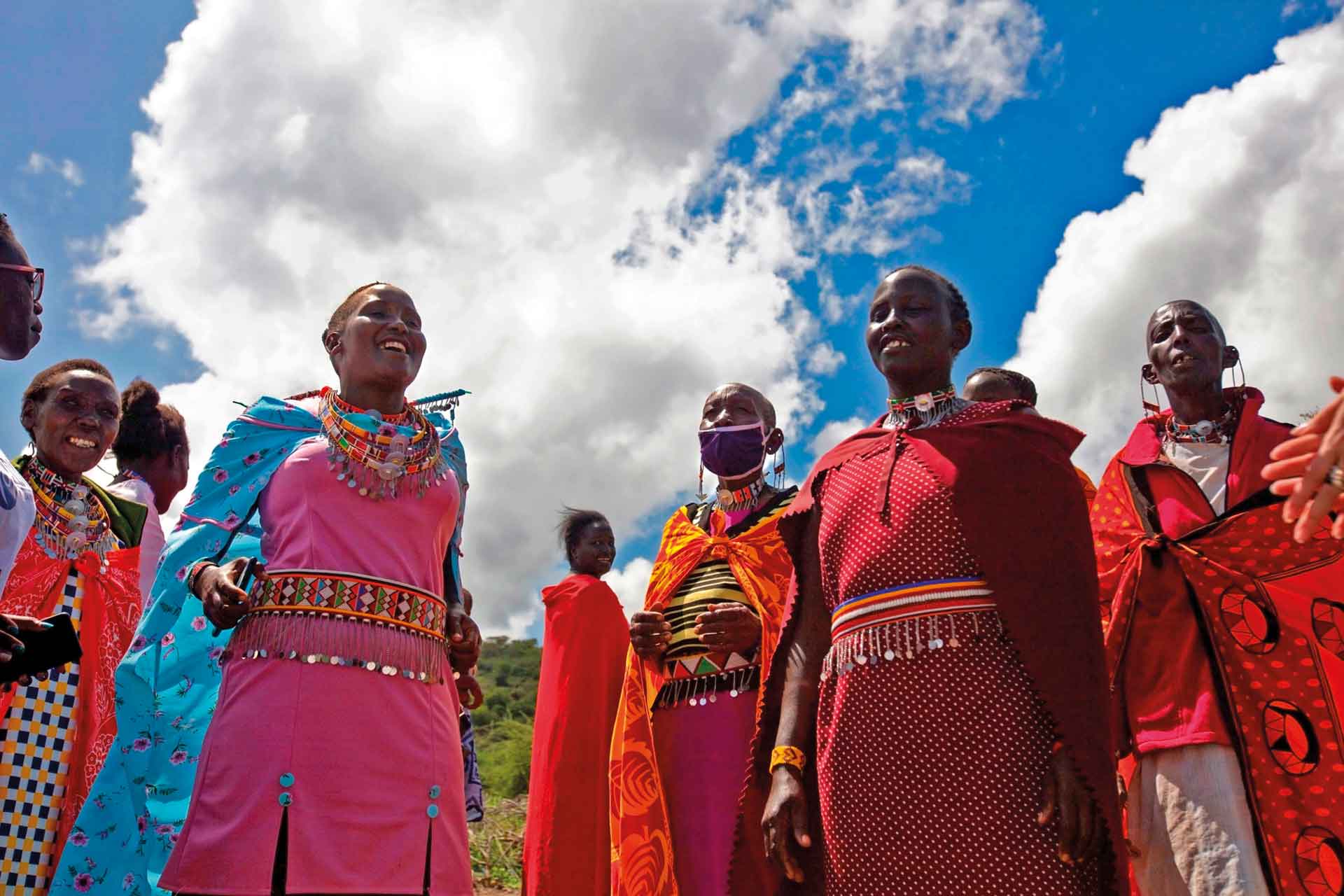 Vivienne Westwood Puts Upcycling & Global Textile Waste On The Fashion Agenda
---
Vivienne Westwood is a Great British Brand 2023
Vivienne Westwood is an entry in our Great British Brands 2023 book. 
Vivienne Westwood: Great British Brand 2023
In Memory of Dame Vivienne Westwood
'Since 2010, Vivienne Westwood as a brand has been producing an accessories line in Kenya thanks to a collaboration with the Ethical Fashion Initiative of the International Trade Centre – a joint agency of the United Nations and the World Trade Organisation – which currently supports artisans from African communities. These accessories have been manufactured since 2015 through Artisan Fashion, in East Africa, which specialises in high-end pieces made by community groups of craftspeople.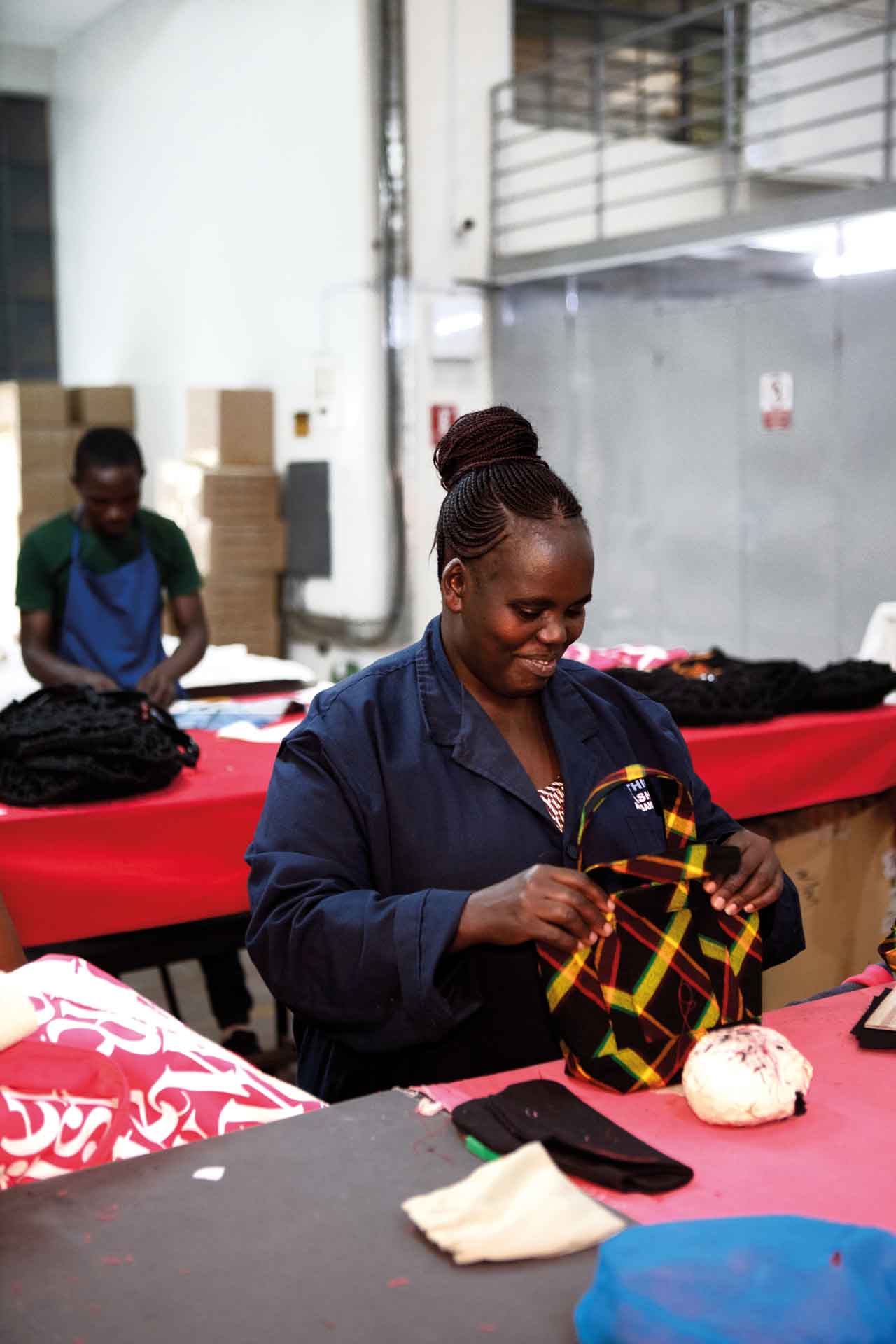 'Kenya is a major importer of secondhand clothes that are sold at dedicated Mitumba markets, where clothes are sold in bundles. When developing the Autumn-Winter 2022 'Made in Kenya' collection, Vivienne Westwood and Artisan Fashion looked at these clothes, which often end up as waste, and repurposed them as raw materials. The collection also uses many other recycled materials: brass, aluminium, bottle caps, coffee sacks, wood and glass, and by-products such as palm and cow horn. This fosters the creation of local supply chains of upcycled materials and draws attention to the importance of reusing waste. The hardware used to finish the accessories are handcrafted by Rangau Designers, a team of brass artisans in Nairobi. The hardware they create is crafted from recycled taps, padlocks, scrap car and fridge parts into Westwood orbs, pendants, parrot clips and sliders. Together with the support of Artisan Fashion, the Rangau Designers have produced over 13,000 pieces for Vivienne Westwood. The community has been able to provide stable employment to 25 artisans throughout the year who are now able to secure consistent income for their families.
'Taking small steps, Vivienne Westwood works with Artisan Fashion towards collections that not only place people, communities and artisanal skill development at their centre, but also look to create accessories in the most conscious way possible, cultivating the circular economies that are vital for the fashion industry to be truly responsible for its impact on the planet.' Robin MacAndrew, Managing Director of Artisan Fashion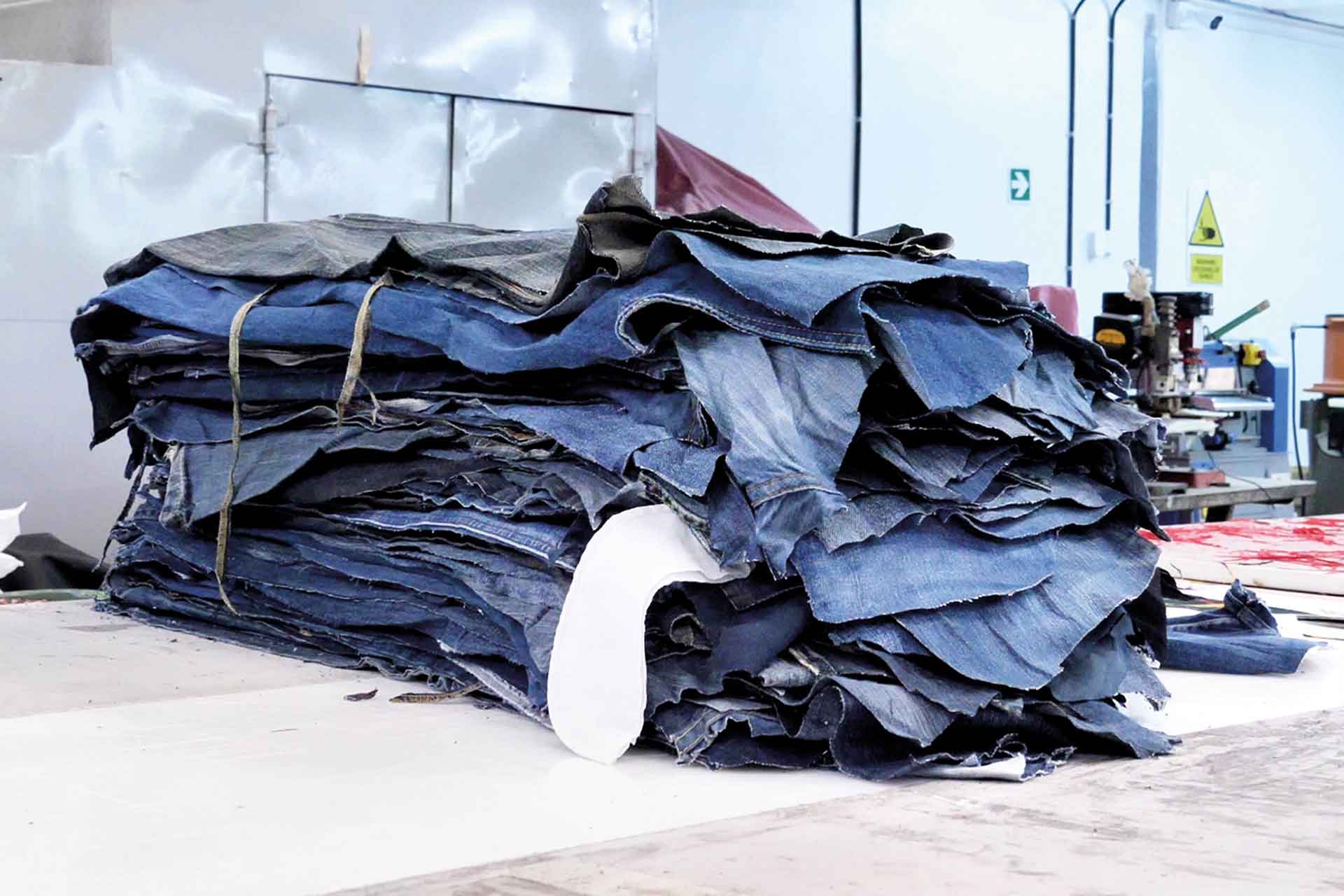 Brand Timeline
1971
Vivienne Westwood begins designing with her partner Malcolm McLaren in London, using the shop at 430 Kings Road to showcase ideas.
1981
The designer showcases her first Autumn/Winter catwalk collection, entitled 'Pirate', at London's Olympia, to great acclaim.
1989
Vivienne meets Andreas Kronthaler who would become her husband, long-time design partner and the brand's Creative Director.
2004
The V&A hosts a Vivienne Westwood retrospective celebrating 34 years in fashion – the largest ever exhibition devoted to a living fashion designer.
2006-2007
Vivienne is appointed DBE by Elizabeth II for her contribution to fashion and awarded Outstanding Achievement in Fashion at British Fashion Awards.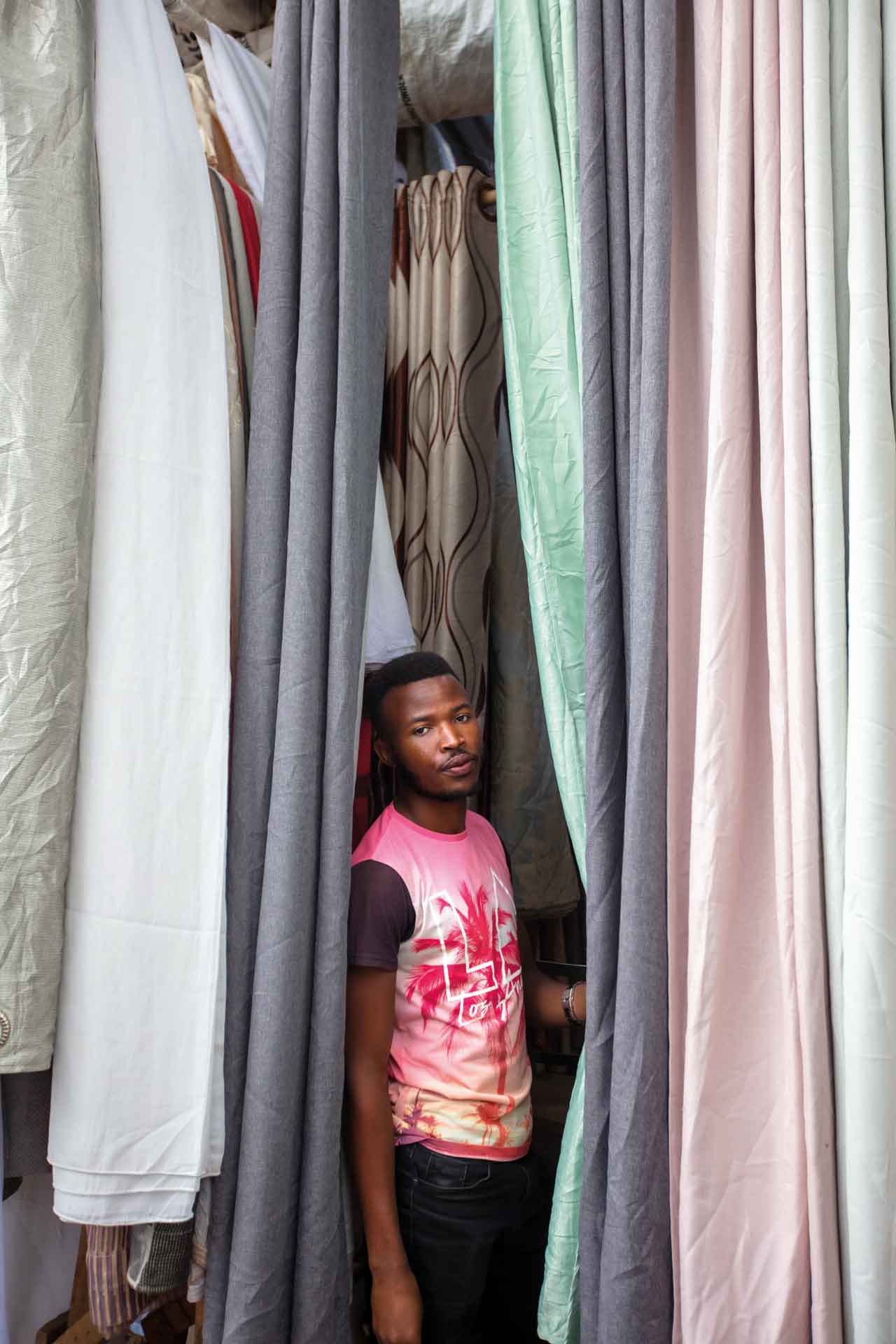 DID YOU KNOW?
Vivienne Westwood was a primary school teacher before she moved to London and met Malcolm McLaren.

Between 1971 and 1976, their boutique operated under the names Let it Rock, Too Fast to Live Too Young to Die, Sex, and Seditionaries, before being reinvented as Worlds End in 1979, a title  the store still holds today.

In the mid-70s, Westwood and McLaren's punk clientele were sometimes accompanied from Sloane Square underground station to Worlds End by police escort.

Bella Freud, Chrissie Hynde and Alan Jones all worked there as shop assistants. 

Vivienne's sustainability motto is: 'Buy less, choose well, make it last'.
VIVIENNE WESTWOOD
44 Conduit Street, London, W1S 2YL
+44 (0)20 7439 1109