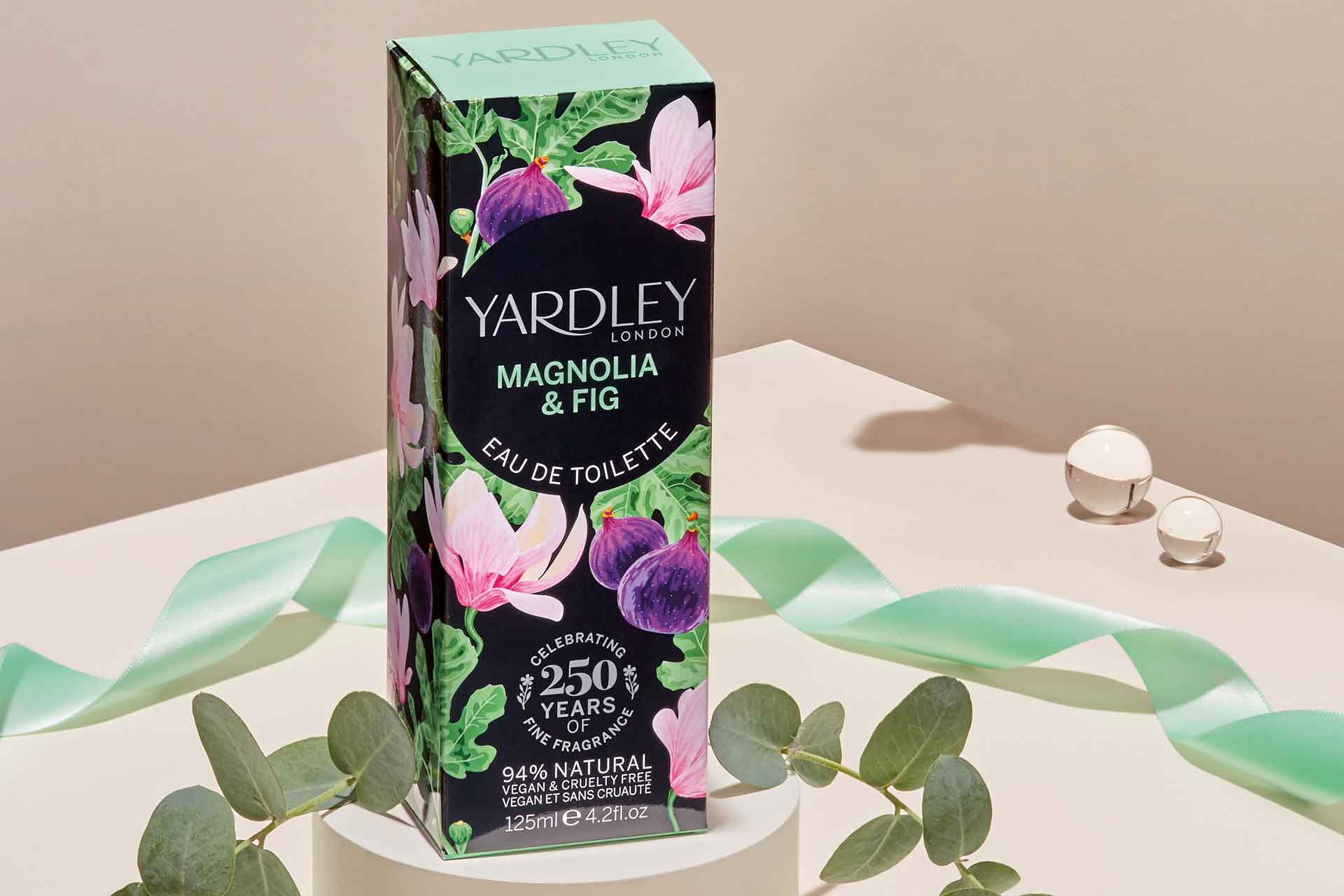 Yardley: Delivering Affordable British Luxury Fragrance Since 1770
---
Yardley is a Great British Brand 2023
Yardley is an entry in our Great British Brands 2023 book. 
Yardley: Great British Brand 2023
'The first thing our customers associate with Yardley is our long-established British heritage. The top three elements that come up in research are heritage, quality and trust. Customers look for that reassurance from a brand in times of instability, and brands with such strong credentials are those that survive recessions. We remain firmly in the affordable luxury market for fragrance, bath and body products, the majority of which are British-made.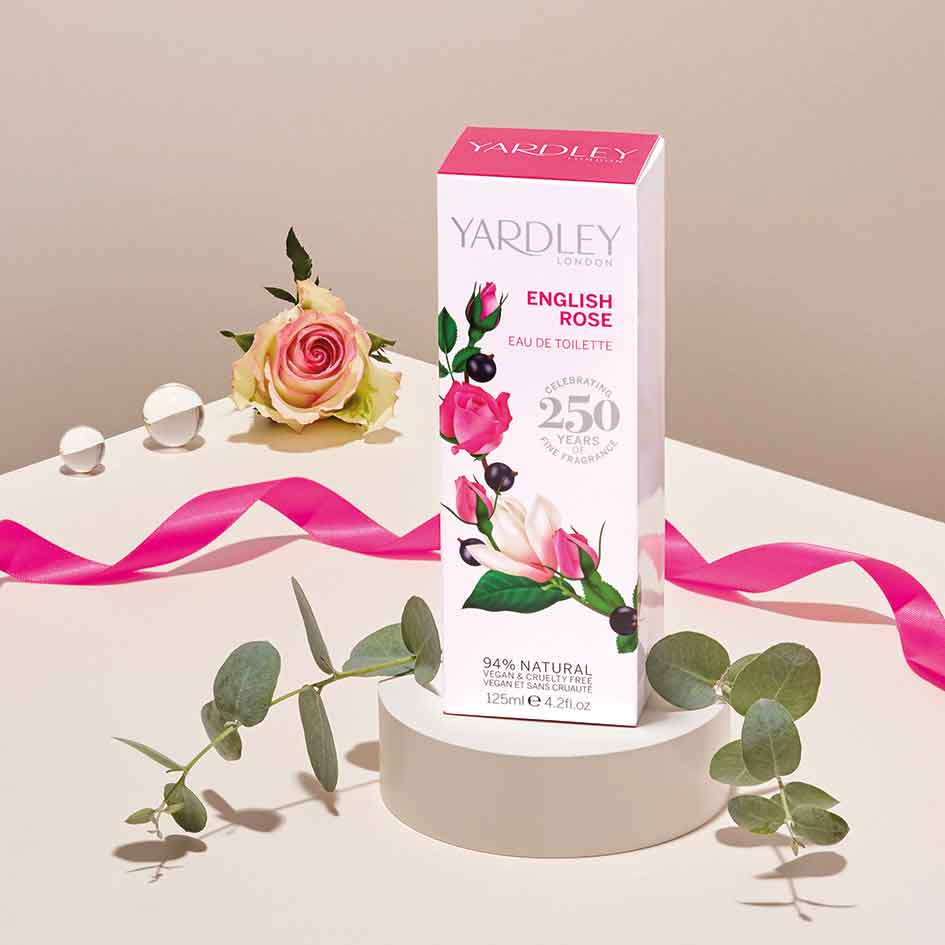 'Today's consumers are  looking for natural content, and we have a high level in all our products. Our eau de toilettes are 94 percent natural, but we only charge around £17 for them, as opposed to £65 by competitors claiming similar natural content. We've improved the quality of our ingredients, sourcing sustainably where possible, including sustainable palm oil for soap and shea butter for our bath and body products. Our Fig & Juniper handwash won a gold award for Best Natural Product from the Beauty Bible. Over the past five years, we've broadened the brand's appeal to more demographics. The core is a 40-plus female, but as a result of launching contemporary fragrances, promoting the emotional benefits during the pandemic, our data shows that 25-plus females are now buying, too. 
'Fragrance launches such as Bluebell & Sweet Pea and Magnolia & Fig have helped attract this younger consumer, and we've increased our followers through social media activity, including launching on TikTok. Pixie Lott came on board as an influencer with broad appeal; even our older customers like to identify with a brand that's moving with the times. As well as continuing to grow in the UK, we've seen demand from export markets, with successful distributors in Europe, the Americas, Asia-Pacific markets and the Middle East. Yardley London has survived ups-and-downs for hundreds of years, and we'll help our customers get through this one. It's a wonderful, flourishing floral story.' Karen Cullen, Head of Marketing, Supply & E-Commerce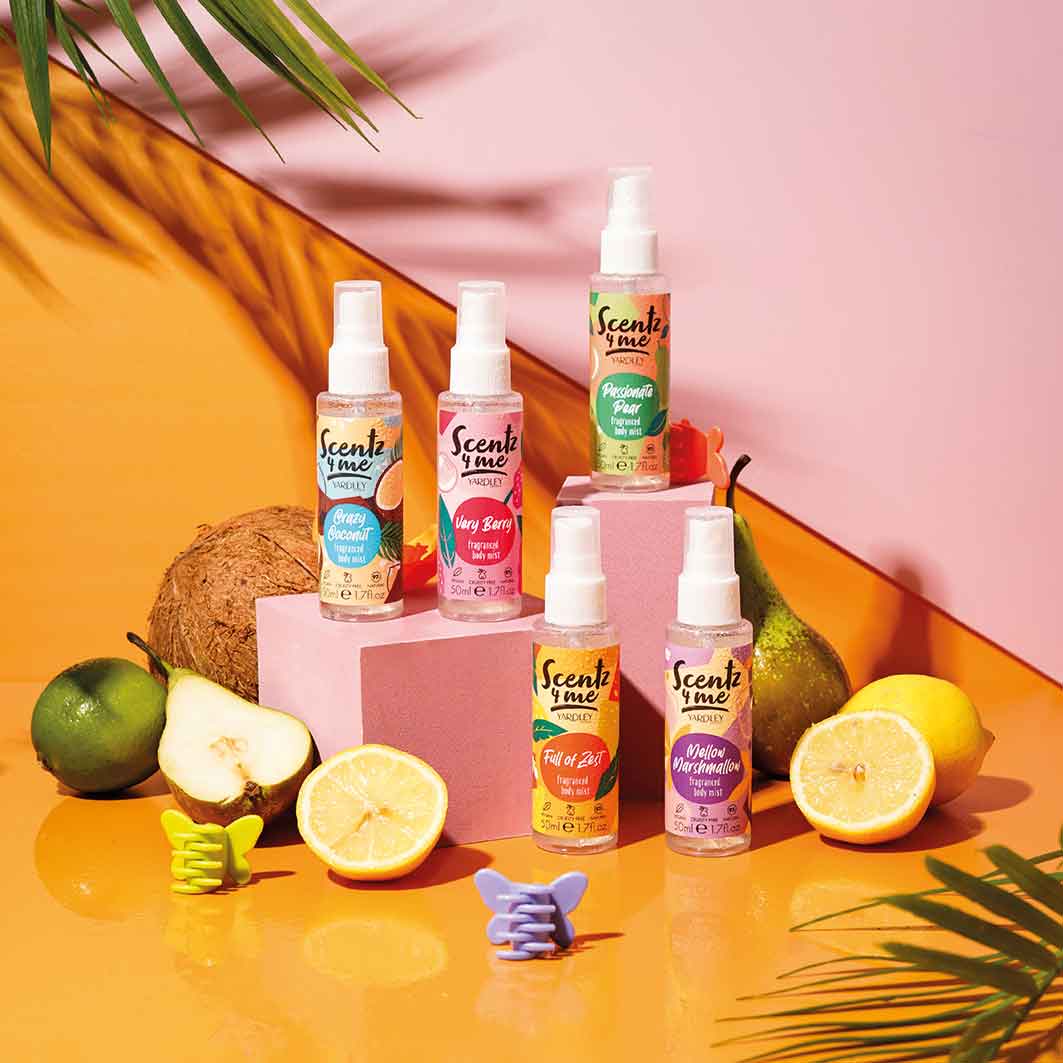 Brand Timeline  
1770
The Cleaver family founds what is today Yardley London, becoming one of the most successful soap and perfumery brands in the world.
1850s
Under the ownership of Charles Yardley, Yardley & Statham is chosen to exhibit at the Great Exhibition in Hyde Park.
1905
Yardley & Co opens a factory in Carpenters Road in Stratford, East London followed by a first store at 8 New Bond Street in 1910.
1920s
Yardley is appointed Perfumers & Fine Soap Makers to the Prince of Wales, the first of six Royal Warrants including one from Queen Elizabeth II.
2010
Acquired by Wipro Consumer Care. Continues to work with the best perfumers to turn flower scents into award-winning fragrances.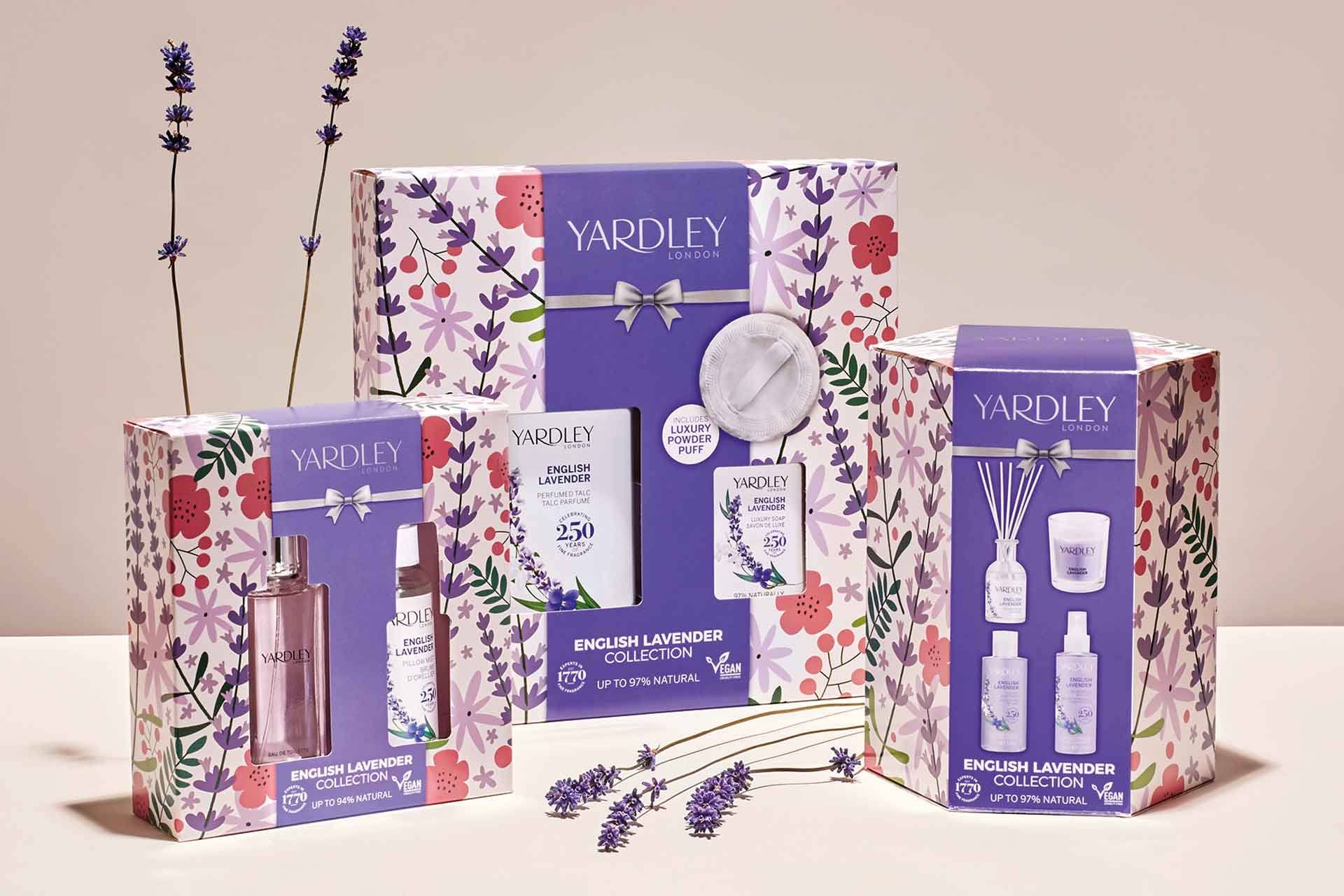 DID YOU KNOW?
With London the epicentre of music and fashion during the Swinging Sixties, Yardley London was at the forefront of the cosmetics movement. Britain's most successful model, Twiggy, fronted the advertising.

In 1972, Yardley sponsored the McLaren team in the Formula 1 Grand Prix, with cars emblazoned with gold Ys in support of Yardley London's new range of men's toiletries. 

Linda Evangelista became the face of Yardley London in one of the biggest TV beauty campaigns of the 1990s.

Yardley London's products are suitable for vegans, cruelty free and contain up to 97 percent natural ingredients. Plastic packaging is at least 30 percent post-consumer recycled, and cartons from FSC board.

Yardley London has proudly supported the cancer charity Look Good Feel Better for the past two years, with donations from its gift collection and botanical handwashes range. 
YARDLEY OF LONDON LTD
102a High St, Eton, Berkshire, SL4 6AF
+44 (0)1753 753420