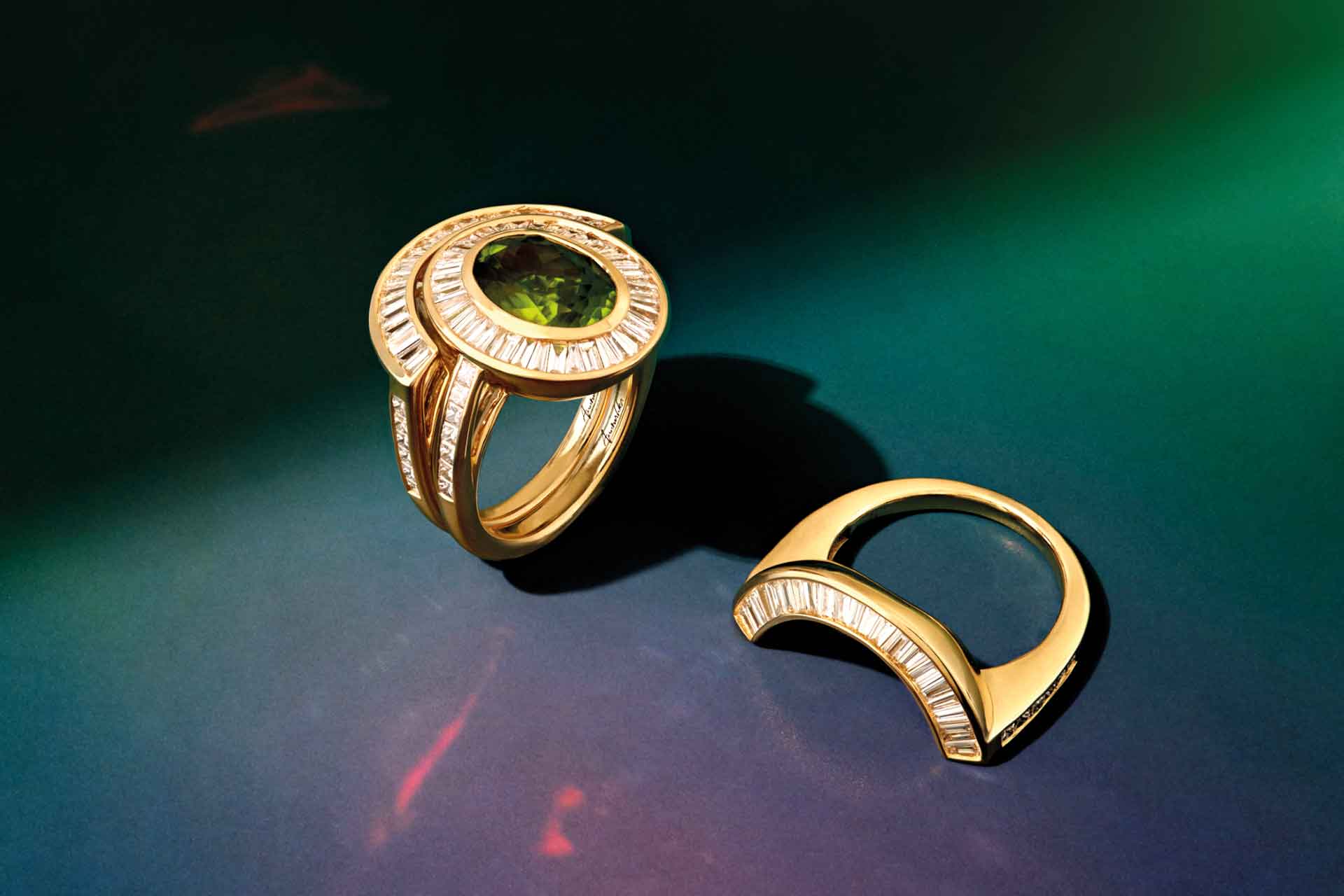 HOME
JEWELLERY & WATCHES
Annoushka: The Inspired Jewellery Brand Taking A Mindful, Playful Approach
Annoushka is a Great British Brand 2023
Annoushka is an entry in our Great British Brands 2023 book. 
Annoushka: Great British Brand 2023
'Annoushka is about women designing jewellery for women. This is different from many other companies as often jewellery brands are men designing jewellery for women. For me, jewellery is very playful. It's a given that the piece should look lovely – but really it's how it feels and what it means to the wearer. Jewellery is all about meaning, legacy and sentiment.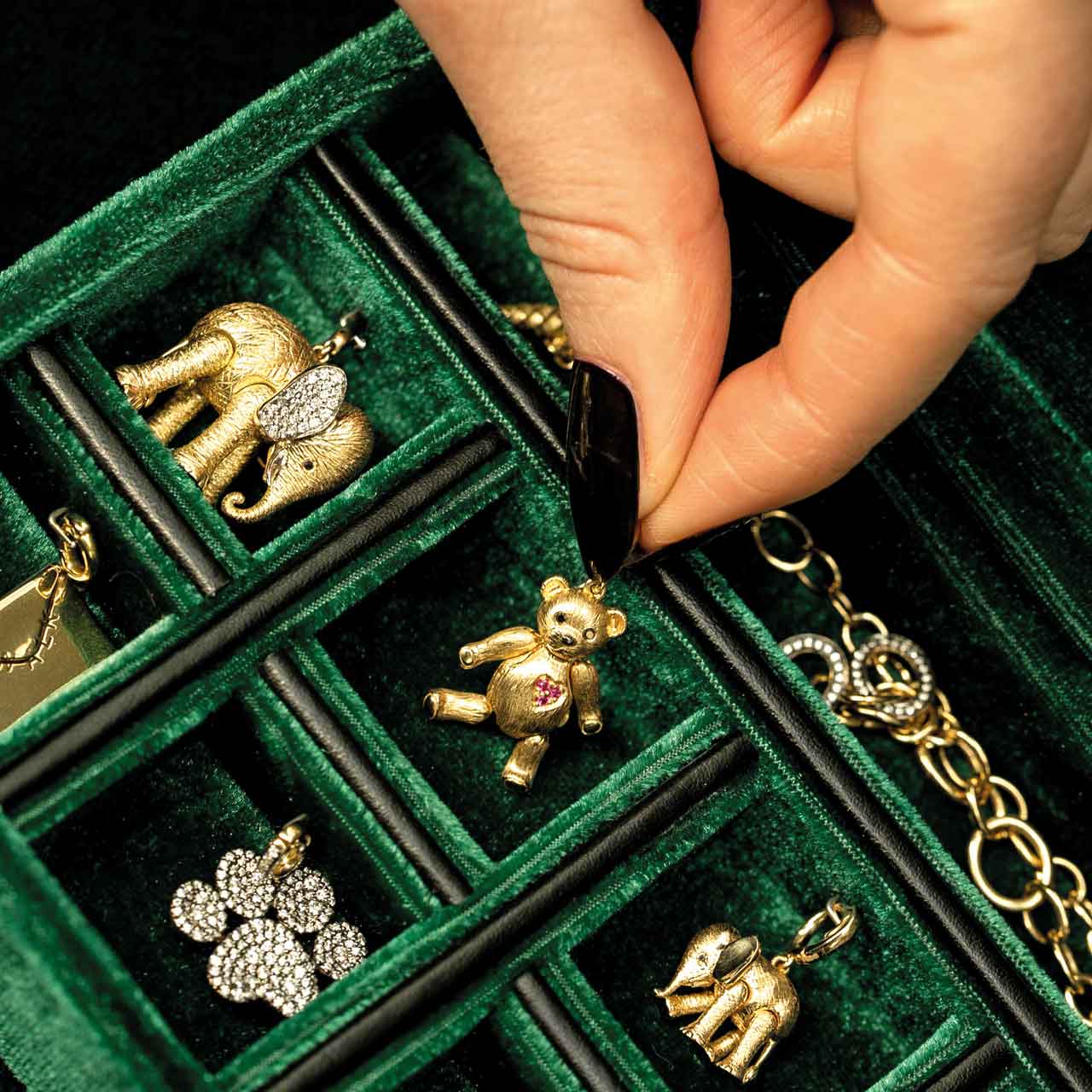 'Our jewellery is 18ct gold, which means it will still be here in hundreds of years. This is absolutely key to looking after the environment. Gold plate rubs off and that type of jewellery becomes landfill at the end of the day. Our gold is 100 percent recycled and we are working with Positive Luxury to make sure we are as sustainable as possible. We have been waiting for tourists to come back to London, which, as we're stocked in Harrods, Harvey Nichols and Liberty, is a very important part of our business. Luckily, people are now returning. We also have two stores in Hong Kong, including one in the Mandarin Oriental hotel. This remains a challenge as the hotel has been predominantly closed, with no traffic and no tourists allowed. The Chinese borders are still shut, too. But we have a huge Middle Eastern following so we are now looking towards that market more. 
'Despite these difficulties, we've had our best year ever, which is great. We fully launched our bespoke service – although I've done bespoke for years, I hadn't really announced it to the world. So, we are increasingly doing more bespoke. We've renamed the service 'A Life in Charms', where you can commission an individual piece of jewellery, which represents your life, or that of a loved one. Every piece is very detailed with a playful aspect such as a submarine charm with a spinning propeller or a diamond in a periscope. It's really exciting.' Annoushka Ducas, founder
Brand Timeline
2009
The brand is founded by Annoushka Ducas, who previously owned luxury global jeweller Links of London with her husband, John Ayton.
2013
Annouska Ducas is awarded an MBE by the late Queen Elizabeth II for her contribution to the jewellery industry.
2019
Annoushka launches her first 18ct white gold and diamond bridal and engagement collection called 'Love & Commitment'.
2020
Starts fundraiser The Brilliant Breakfast, which has raised over £1.7m for The Prince's Trust to help disadvantaged young women.
2022
Launch of a new collection, 'Flight', inspired by the Art Deco era and a sentiment about defining one's life post-Covid.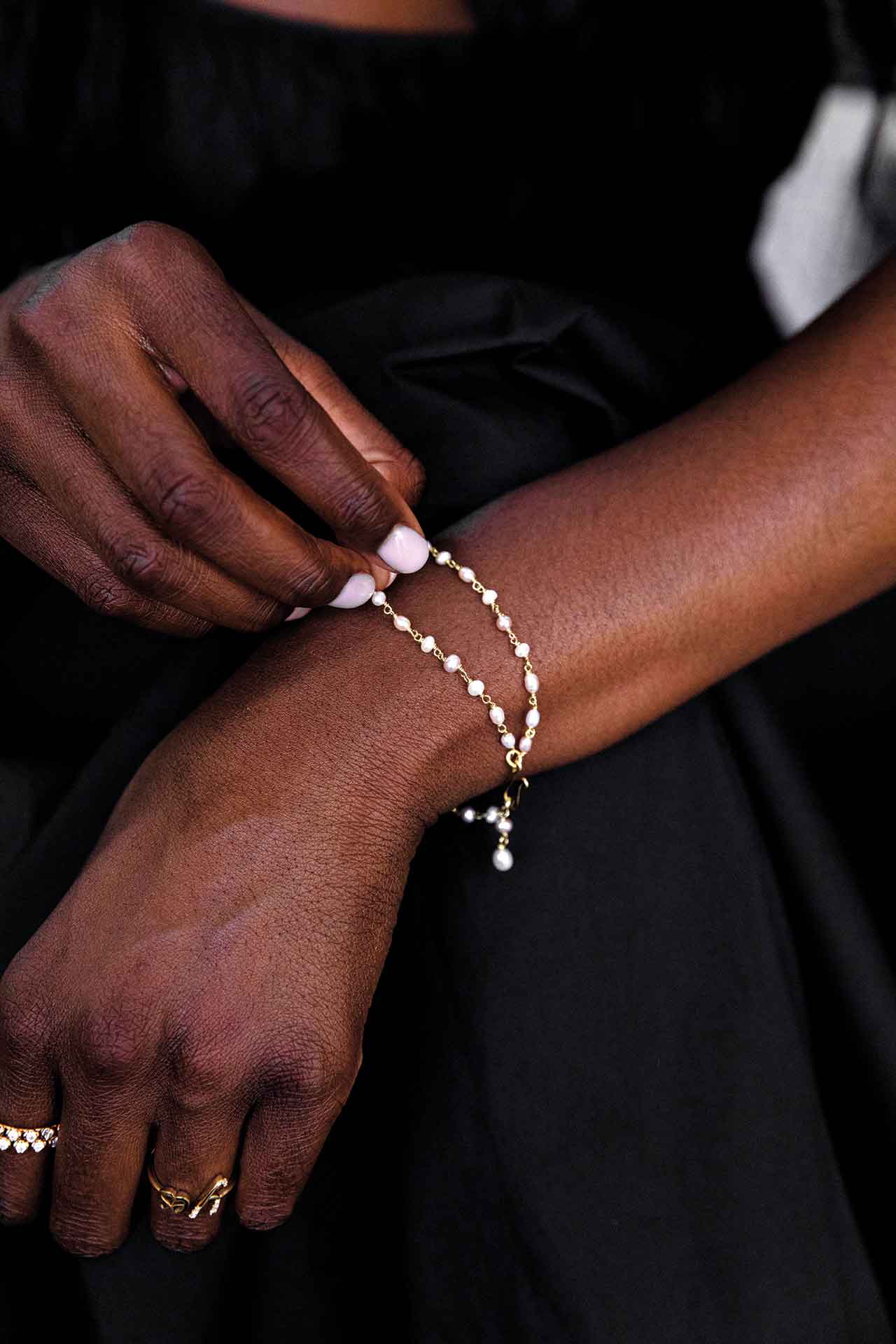 DID YOU KNOW? 
Annoushka Ducas founded British jewellery brand Links of London. 

All of the jewellery is crafted in 18ct gold and confl ict-free diamonds. 

The brand has signed the SME Climate Hub commitment to halve its emissions by 2030 and reach net zero by 2050. 

Annoushka is known as the 'Queen of Charms'. She has been collecting charms since she was a little girl and has designed them for over 30 years (her estimated number is around 600 charms). 

Annoushka hosts her own podcast, 'My Life in Seven Charms', interviewing inspirational women – like Lady Anne Glenconnor and Denise Lewis – and designing their lives in charms (available as a commissionable bespoke service).
ANNOUSHKA
41 Cadogan Gardens, London SW3 2TB