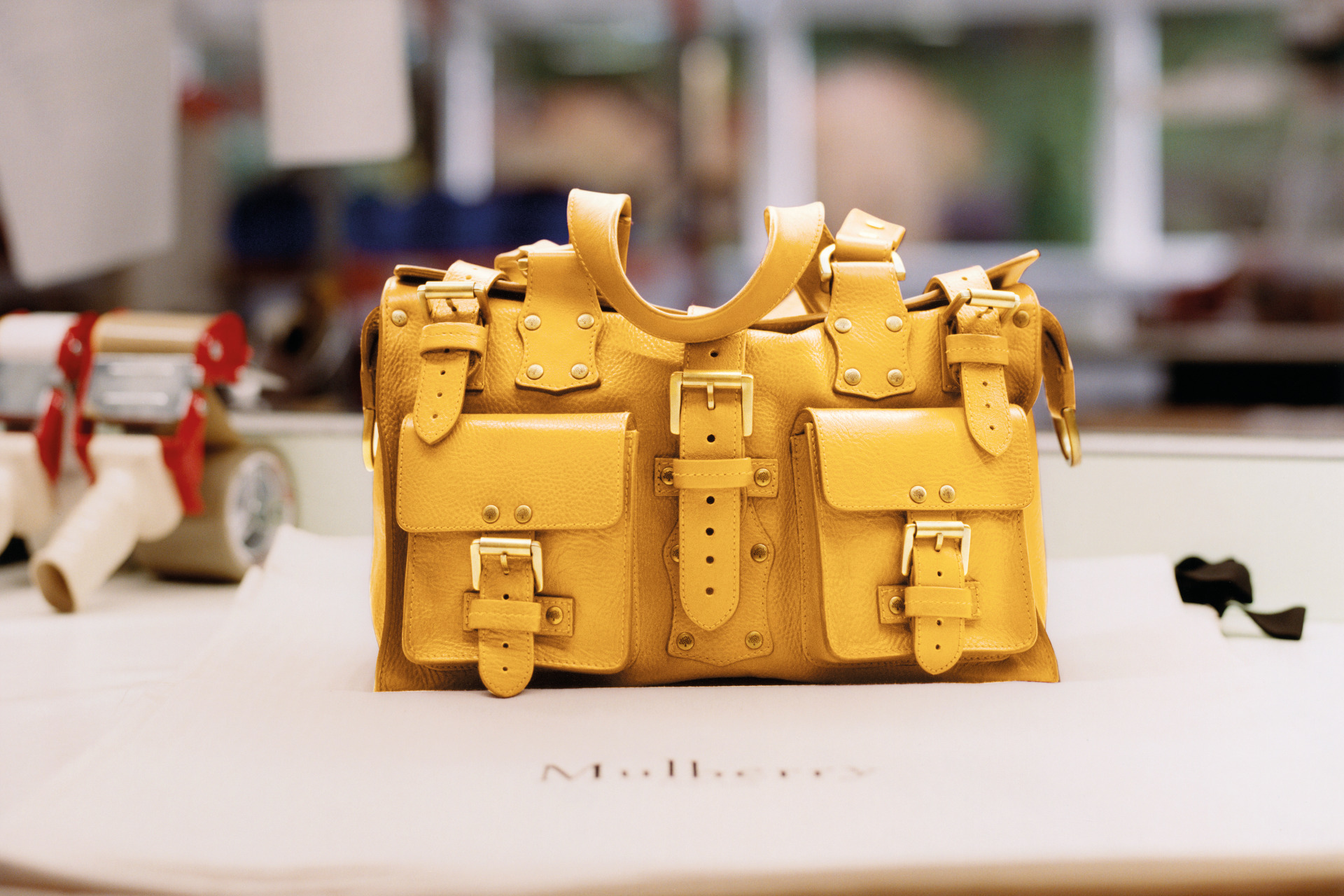 Leather Goods From Mulberry are Made to Last a Lifetime
---
Mulberry is a Great British Brand 2023
Mulberry is an entry in our Great British Brands 2023 book. 
Leather Goods From Mulberry are Made to Last a Lifetime
'Our answer to this "Brave New World" is simply to reinforce the brand's DNA of 52 years, based on providing beautiful, quality bags that are made to last. Our mission for the next 50 years will continue to be sustainability. We aimed to source 100 percent of our leather from environmentally accredited tanneries by the start of 2023, but achieved this in October 2022. All leather in our collections is also now carbon neutral, achieved through offsetting with the World Land Trust, a step on our journey while implementing a radical reduction strategy.
'We're also continuing our commitment to circularity, which was announced in 2021 with our "Made to Last" manifesto, setting out our plan to transform the business to a regenerative, circular model. We were proud to be recognised as Sustainable Luxury Brand of the Year at the 2022 Walpole British Luxury Awards for the progress we've made towards that goal.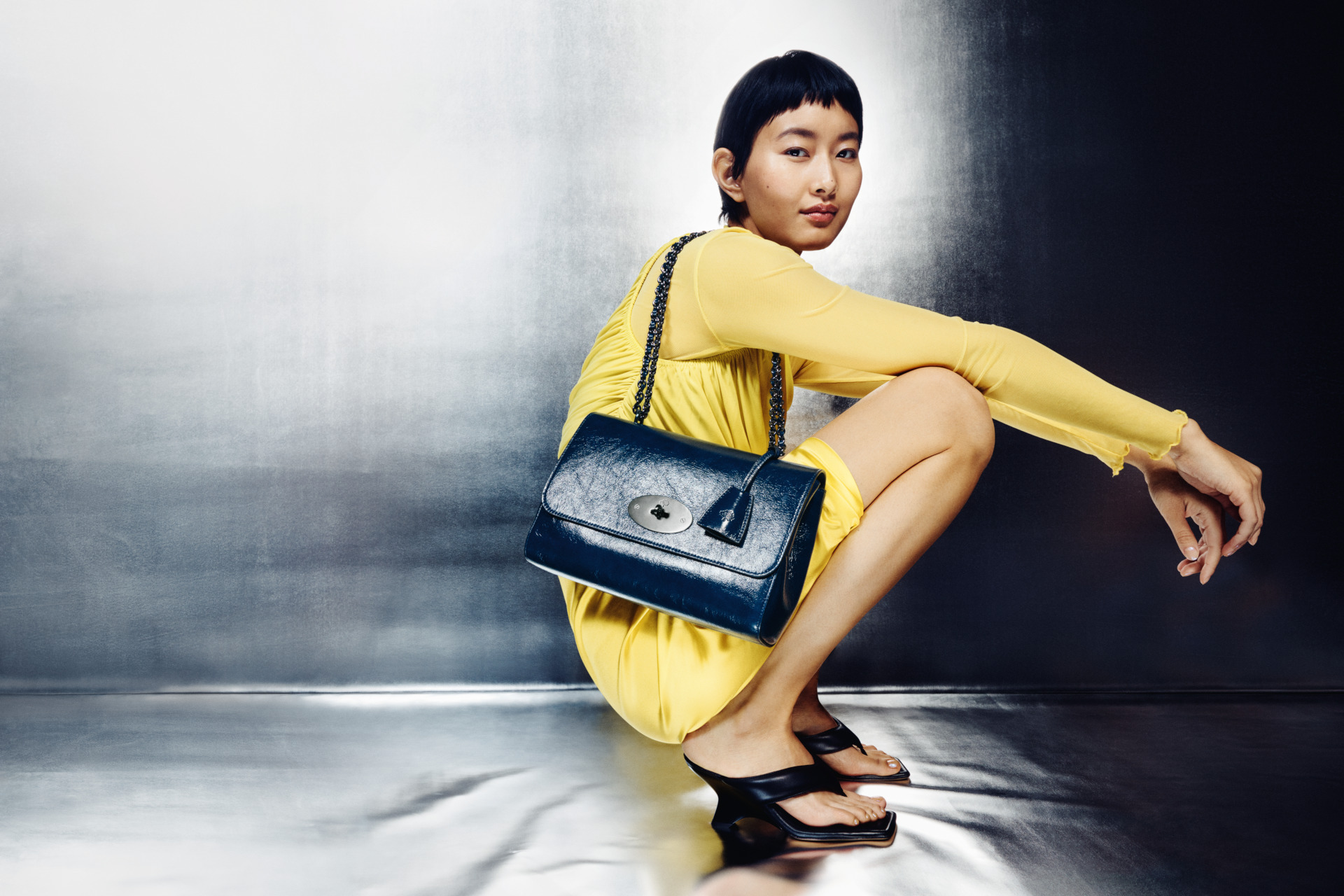 'The Mulberry Exchange, matching authentic pre-loved and restored vintage bags with new owners, is proving extremely popular. In fact, our biggest challenge is that people feel such affection for our bags that they'd rather restore and keep even the oldest bag than exchange it. So sometimes it's not easy to meet demand for pre-loved bags but this is, after all, very positive and proves our journey to circularity is a success.
'In 2023 we're continuing to take a progressive leadership approach within our industry, forging direct links with people, who are more concerned than ever about brands' commitment to doing better for the planet. To ensure complete traceability and transparency, we're working to install every product with a Digital ID so customers can see their bag's entire history – from field to wardrobe. We believe the time has come for transformation, looking beyond impact reduction, to solutions that have the potential to create positive change, from the ground up.' Thierry Andretta, CEO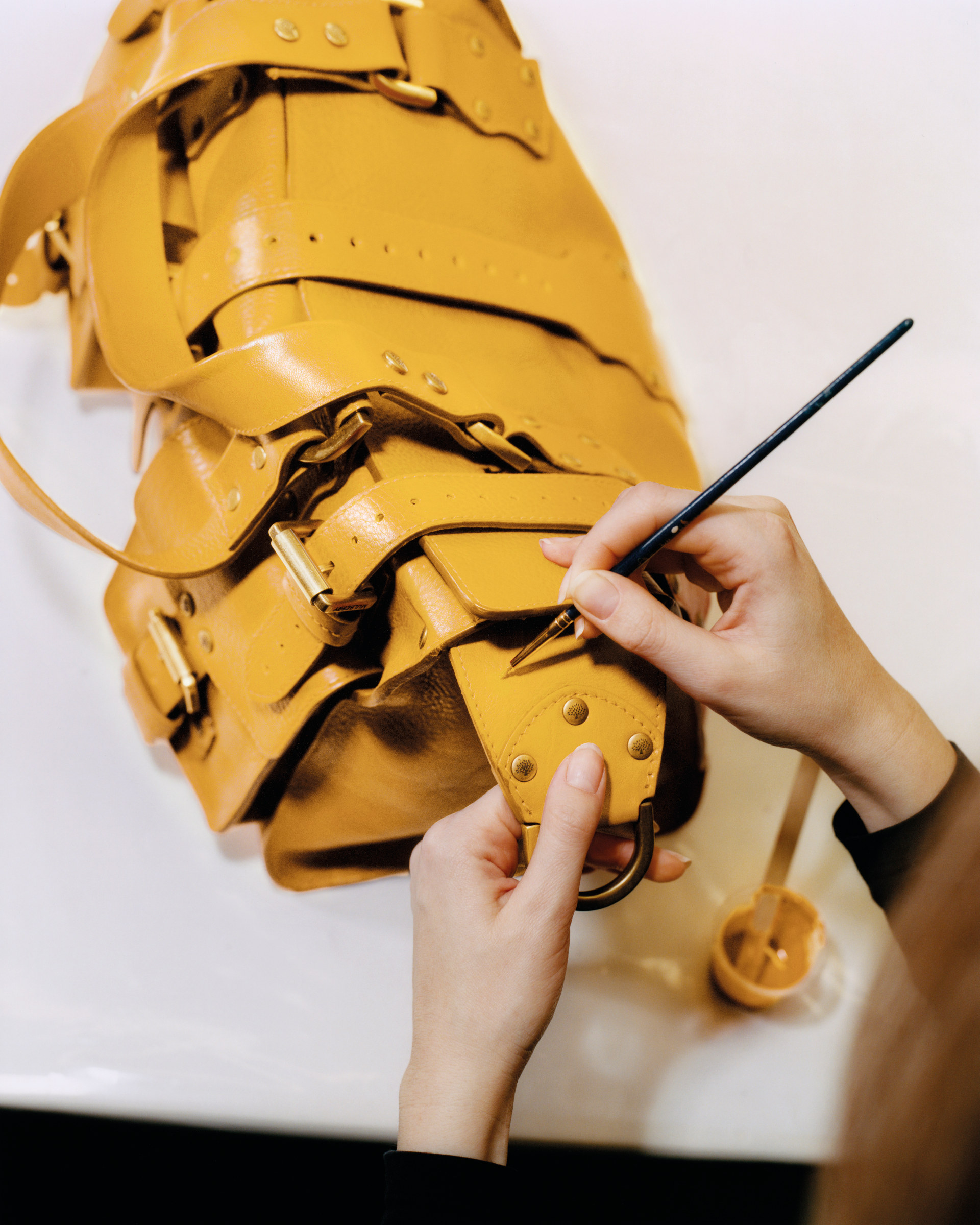 Brand Timeline
1971
Mulberry is founded by Roger Saul at his kitchen table in Somerset, England. His sister designs the iconic mulberry tree logo.
2003
The Bayswater bag is introduced and immediately becomes a favourite of a generation. Kate Moss is one of the bag's earliest fans.
2010
The Alexa bag is introduced, inspired by British style icon Alexa Chung. The bag is instantly popular and sells out around the world.
2013
Mulberry opens its second Somerset factory, reinforcing its commitment to UK manufacturing.
2021
On its 50th anniversary, Mulberry commits to transforming the business to a regenerative, circular model by 2030 and become net zero by 2035.
DID YOU KNOW?
Mulberry's founder started the company from his kitchen table, crafting leather offcuts into chokers and belts to sell at London's Portobello Market.
The Mulberry Exchange allows you to take your pre-loved bag into Mulberry, to be repaired, restored or authenticated and bought back for credit towards another pre-loved or new style.
Mulberry is the largest leather goods manufacturer in the UK, making over half of its bags at its two carbon neutral Somerset factories.
Mulberry has a long history of collaborations with individuals and brands, including Alexa Chung, Acne Studios, Miffy and Priya Ahluwalia.
As well as focusing on sourcing leather responsibly, Mulberry continues to introduce new, innovative materials into collections, such as Eco-Scotchgrain, Econyl and Bio-Acetate.
MULBERRY
100 Regent Street London W1B 5SR
+44 (0)1761 234230