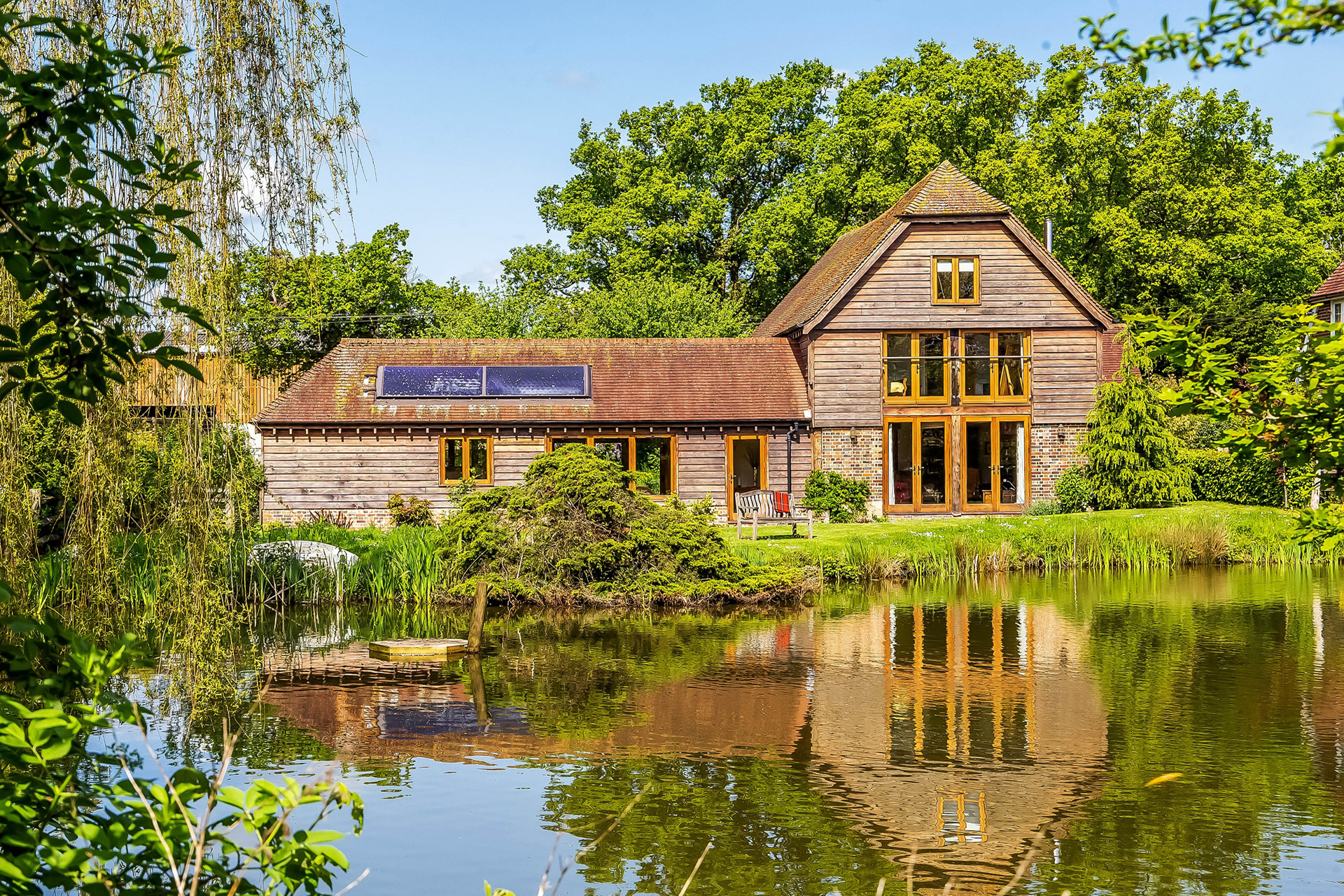 Blackgrove Barn: The Award-Winning Eco Home On The Market Now
Searching for somewhere sustainable? This is for you
This charming barn conversion in Oxted doesn't just look the part – it's also an award-winning eco property which was completely revamped by the current owner, Sally Mitchell, an Oxted local who was born and brought up in the neighbouring farmhouse. Martha Davies caught up with Sally to learn more about this incredible home and get the rundown on the renovation process.
This Award-Winning Eco Home Is Now Up For Sale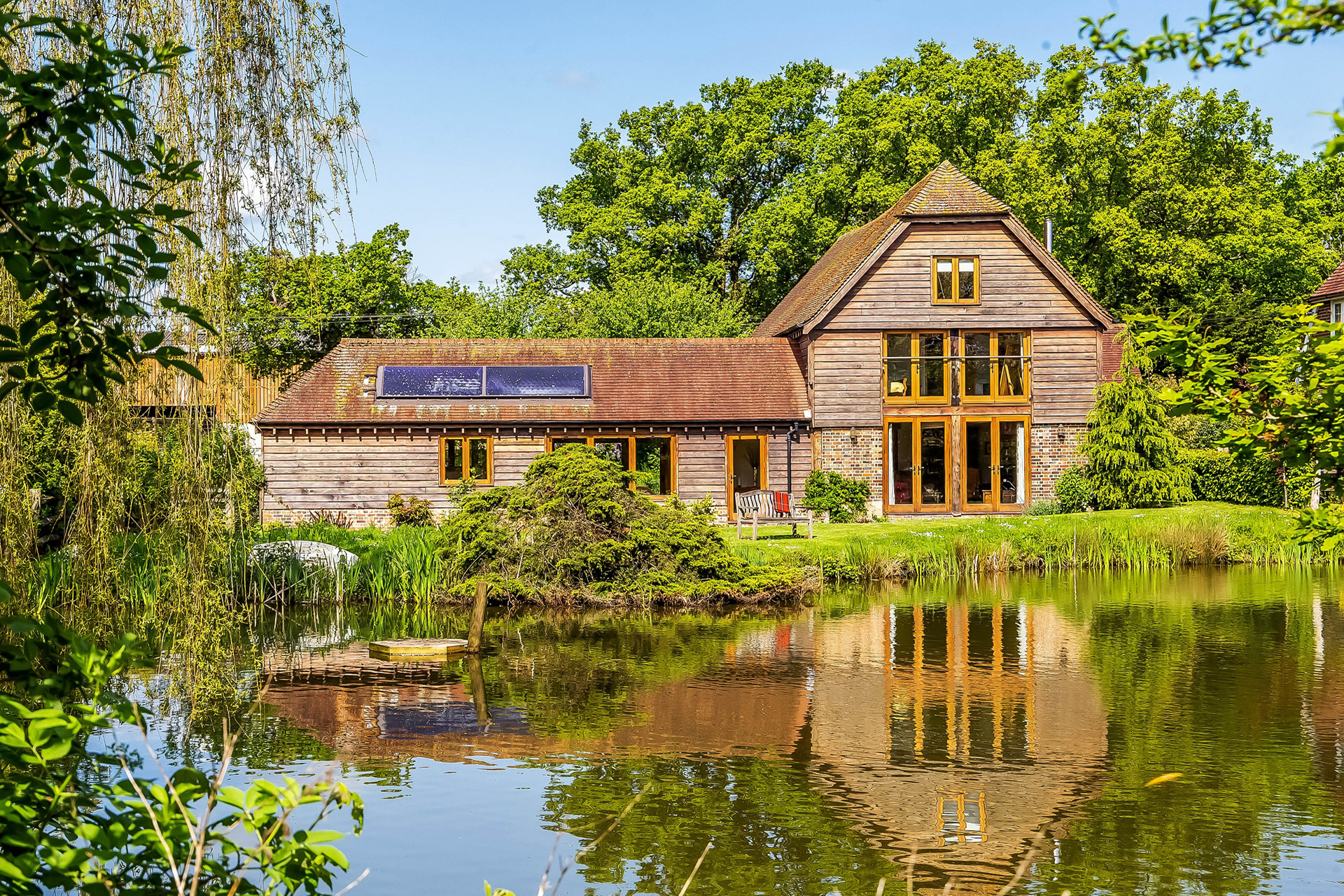 If you didn't happen to glance at the LABC Building Excellence certificates displayed beside the door of Blackgrove Barn, you likely wouldn't realise just how innovative and sustainable this four-bedroom, two-bathroom eco property really is. Eco homes, after all, may bring largely inelegant images to mind (think unwieldy solar panels or bulky water butts, for instance.) But this barn is a beauty: from the sprawling country-style kitchen to the towering windows framing the garden, every inch of the space is stunning and filled with light.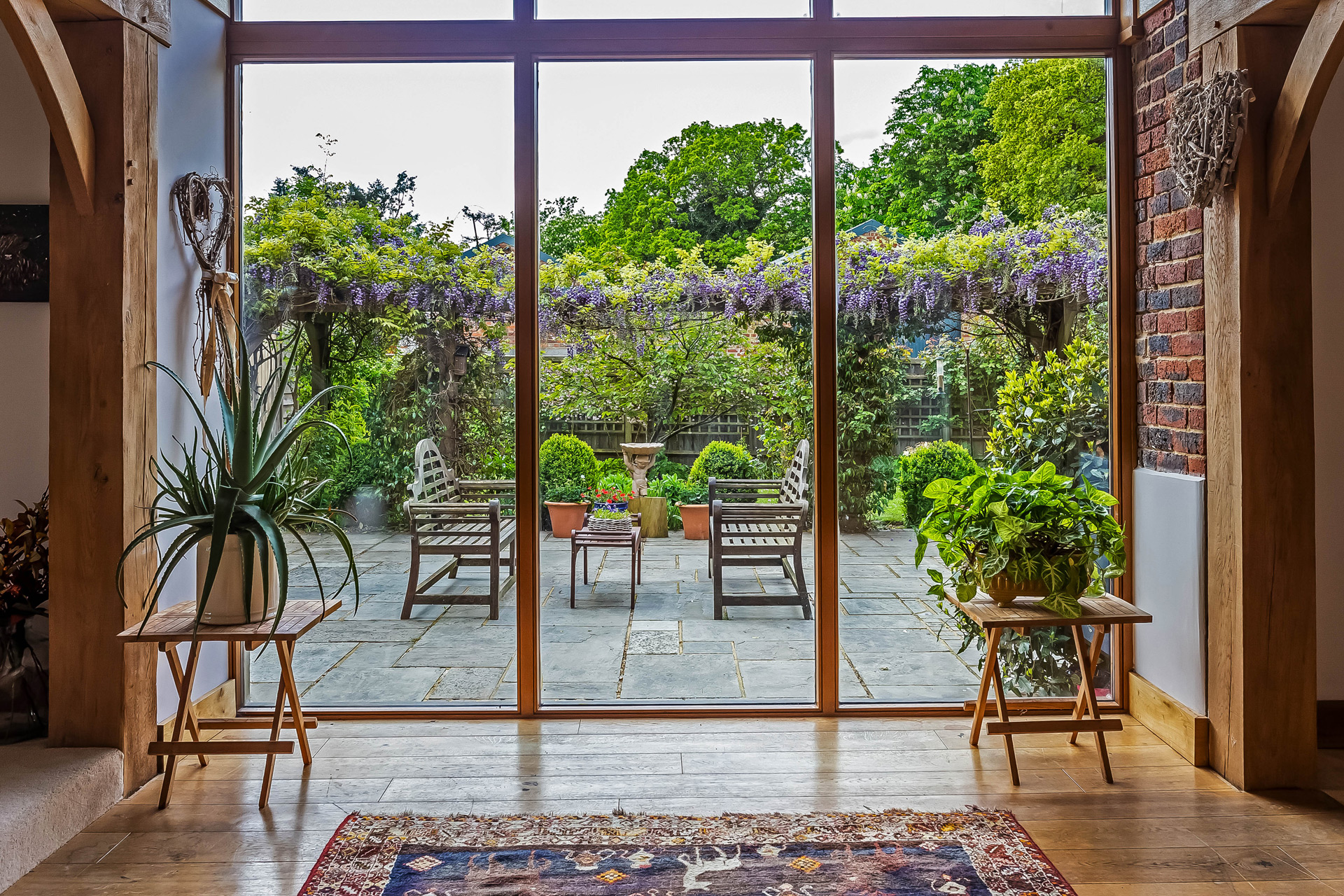 'I wanted it to be a healthy house,' Sally Mitchell tells me as she welcomes me in. Having lived in the farmhouse next door for most of her life, she set out to make the derelict, 250-year-old barn into somewhere she could move into – and sustainability was central to the project from the beginning. The conversion was focused on the reuse of materials both from within the barn itself and from the land beyond: the kitchen units, Sally informs me, were made from ash taken from the woods outside, while the barn's weatherboards are made from the farm's oak trees. The original guttering was reconditioned and reused, and excess bricks from the first floor of the structure were cleaned and repurposed for the extension.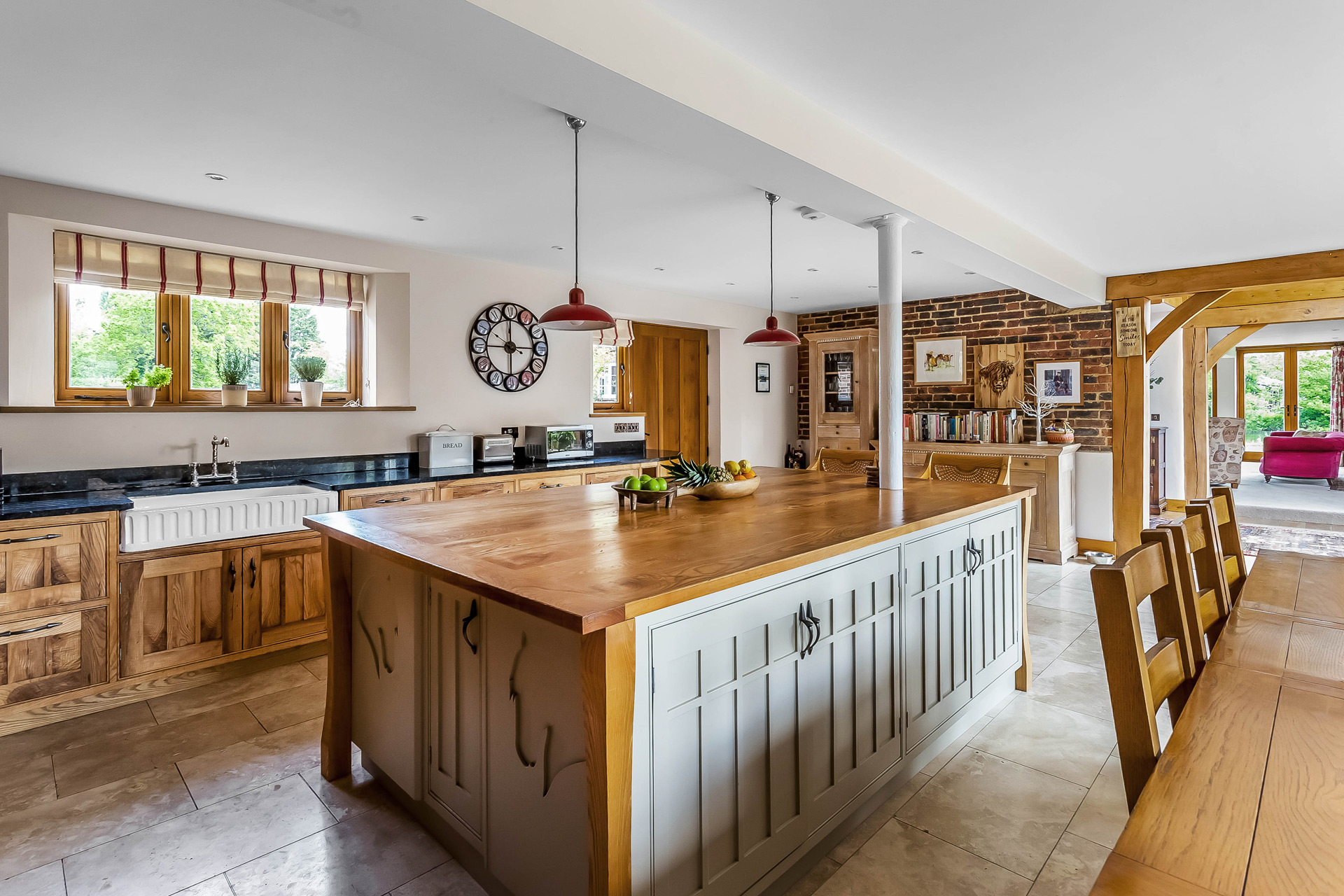 While some of these elements feel like quirky secrets, the barn's history peeks through: all but three of the barn's original beams are still on show, bearing carpenters' markings from 1763. The star feature, however, is a huge pulley sitting proudly on top of the ceiling beams; this was too heavy to lift, Sally explains, so it was left in after the conversion, now a perfect reminder of the property's illustrious past. It's clear that, when resources are so thoughtfully reused, every element of the home takes on its own fascinating story.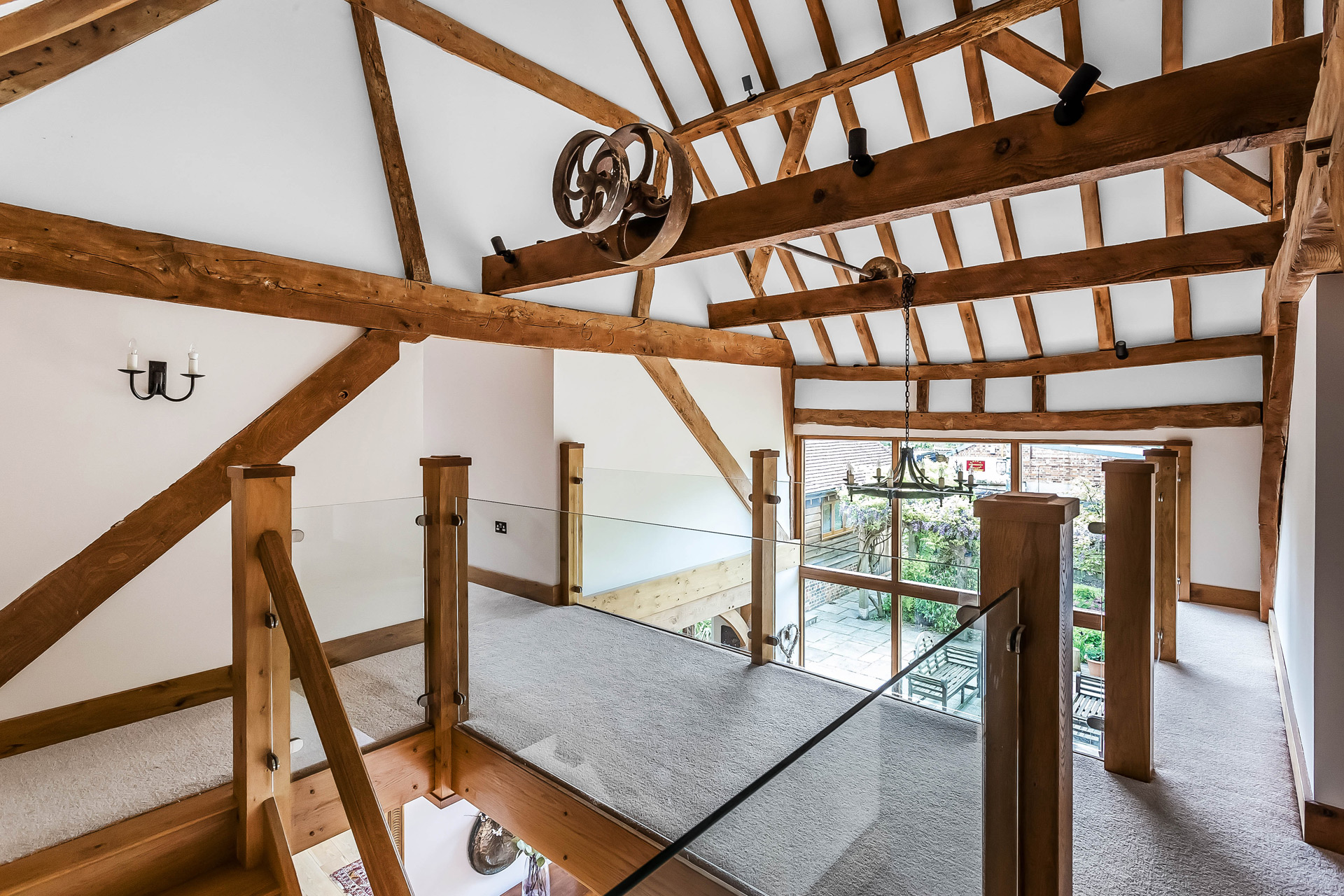 Yet for all its charm and character, converting the barn into an award-winning sustainable home – now boasting an EPC B rating – was quite the journey. The initial planning process took two years and involved a full ecology survey, which yielded some surprising results: 'Every endangered species was living around our barn,' Sally says with a wry smile. Barn owls, a colony of great crested newts and two species of bats had made a home in or near the site, necessitating further surveys and mitigation reports to ensure each species would be protected. (The barn now boasts a dedicated bat roost over the garage with special roof tiles and a bespoke bat vent. Meanwhile, the newts enjoy three new underground shelters and the barn owls benefit from a comfy new box in a nearby tree.)
These are only a few of the property's impressive green features. To maximise energy efficiency, for example, solar thermal panels and a ground source heat pump were installed for heating and hot water. Underfloor heating on the ground floor was divided into zones, each controlled by separate thermostats, while rooms upstairs are heated by special low temperature radiators, also with separate thermostats. Natural sheep's wool insulation was used in all of the walls as well as the ground floor.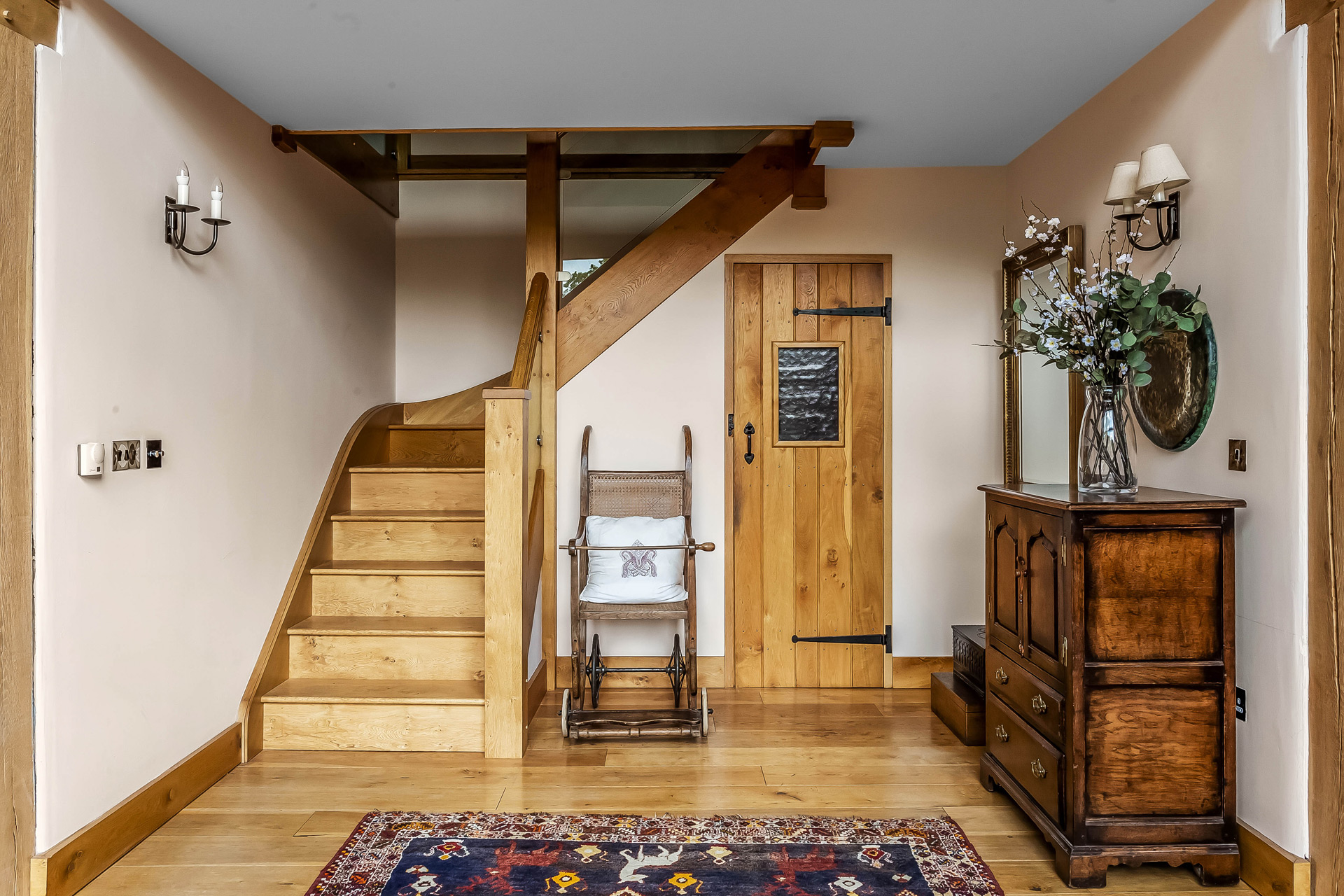 Sally began the project with little building experience, and transforming such a historic building was certainly no easy feat – but she took it all in her stride. The result is an understated and utterly gorgeous property which really does offer a blueprint for anyone looking to turn their house into an (eco) home. 
Blackgrove Barn is available through Jackson-Stops at a guide price of £1.65 million. For more information, visit jackson-stops.co.uk