Looking for a home with a little bit of character and a back story? We round up the best conversions from old churches,  and barns to monasteries.
1. The Belfry, Kent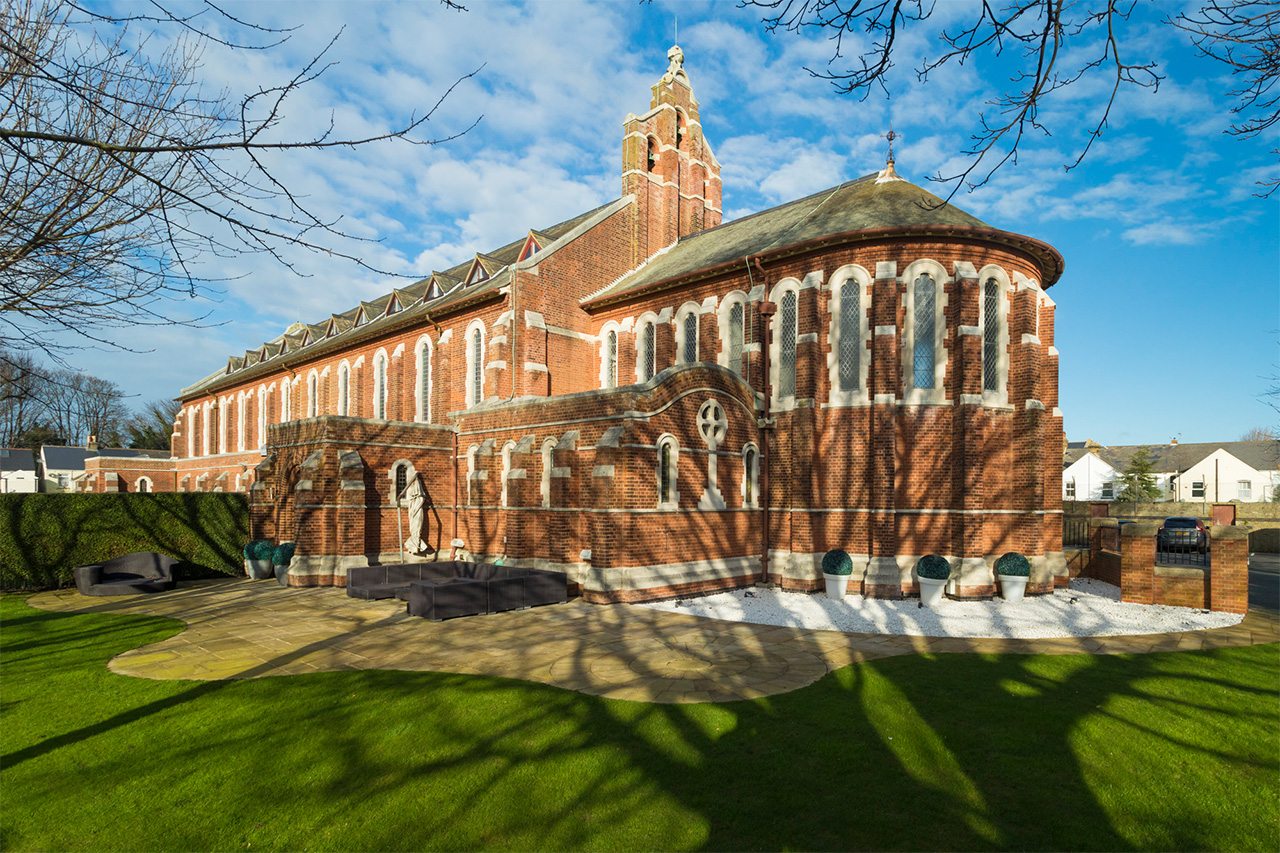 The Belfry was previously a garrison church to the Royal Marine barracks – now a lovely family home, it's comprised of five bedrooms, a study, sizeable kitchen, and useful basement area with storage space. Entertain guests in the dramatic main reception room, which has a vaulted ceiling and surrounding arched windows, or relax outside on the large patio area which sits alongside the property's lawned garden. Available through Jackson-Stops and Staff for £1.05m.
2. Yorktown Street, London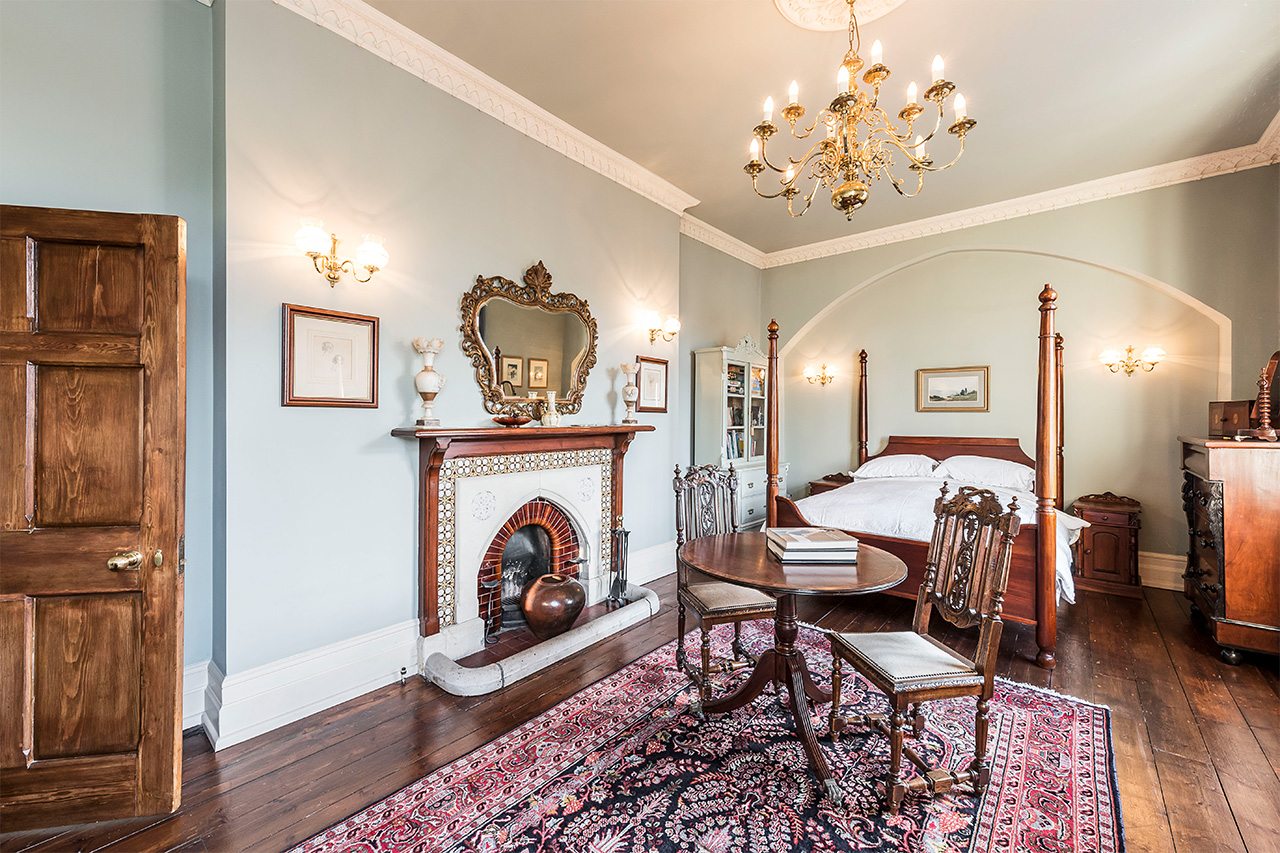 Previously a Neo-Gothic church, this Grade II listed building is now a two-bed maisonette. With a generous reception room, kitchen and cellar, the property has over 1,800 sq. ft, offering surprisingly spacious living in east London. Its interiors also still boast many beautiful original features such as gold leafed cornicing, gothic arches and wooden flooring. Available through Hamptons International for £1.65m. 
3. Neales Cottage, Folkestone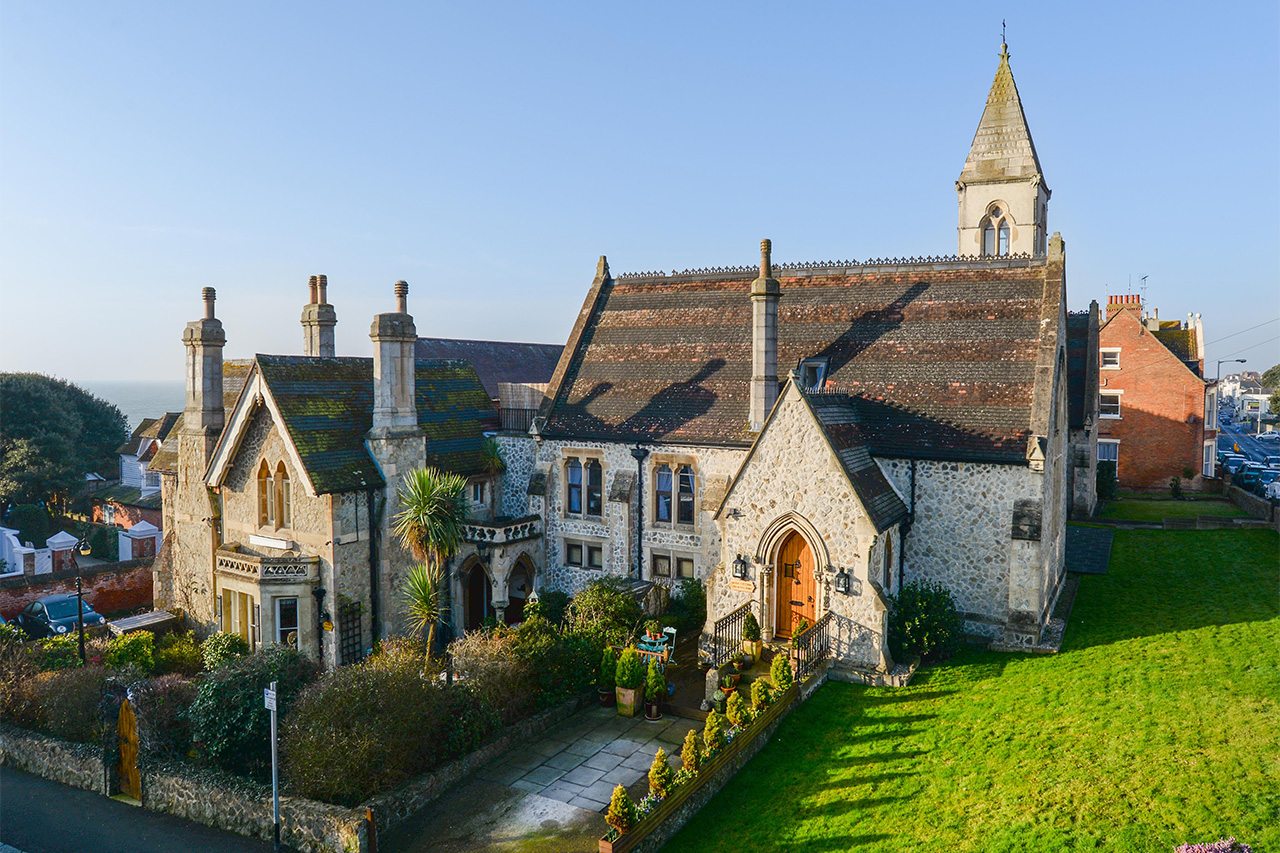 Dating back to 1866, Neales Cottage was originally constructed as a school. Still admired as a local landmark, today it's a cosy home with two good sized bedrooms and two bathrooms. The main reception room, which has a vaulted ceiling and trio of gothic windows that let in floods of natural light – is a wonderful space for entertaining guests. Available through Strutt and Parker for £335,000.
4. The Q Tower, Suffolk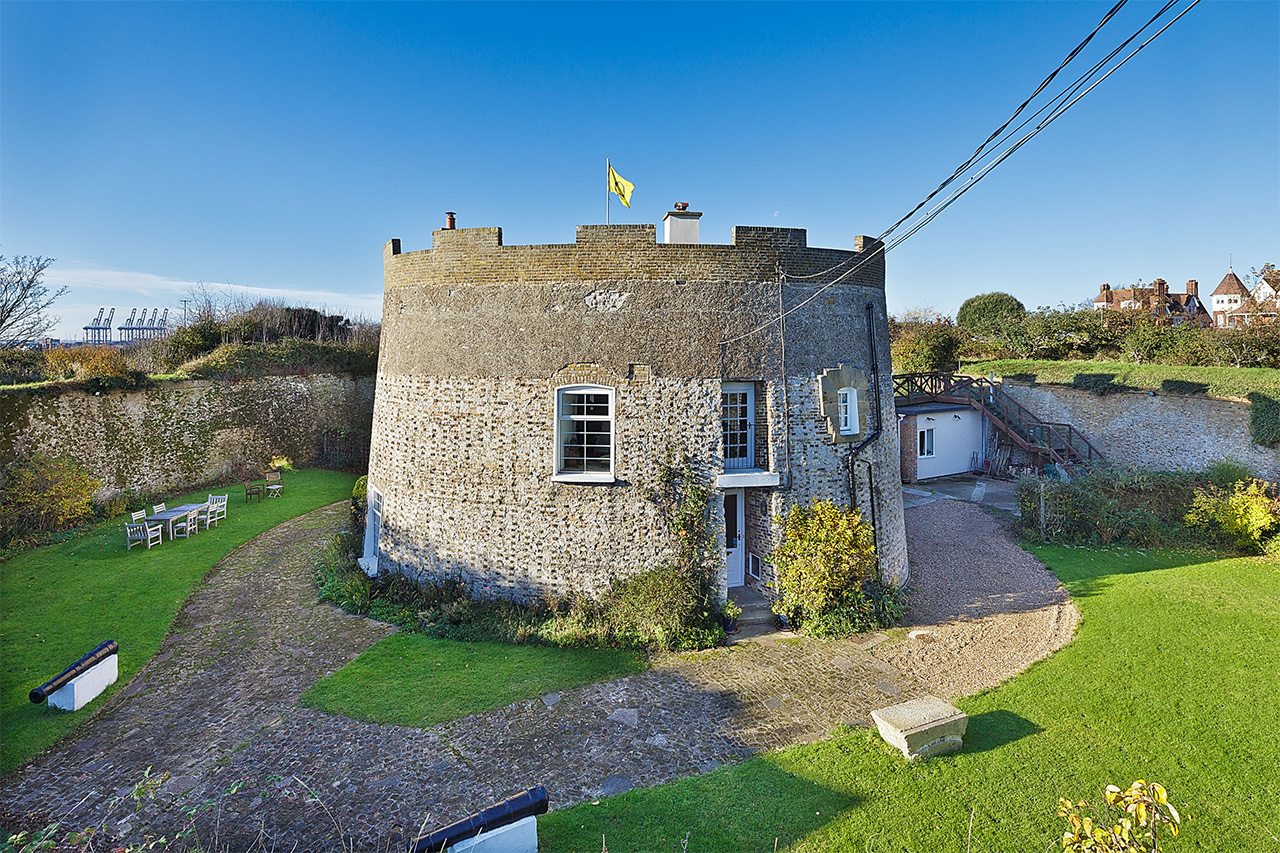 Certainly a home with history, The Q Tower helped defend the south-east coast against invasion during the Napoleonic war. Now a lovely private residence, the interiors play host to three bedrooms, two receptions, and a formal dining space which was formerly an explosives store. Outside there is a two-tier garden, moated wall, and even a draw bridge which connects to the property's first floor. Don't forget to climb the stairwell in the master suite – it leads to the roof where you can enjoy panoramic views out to sea. Available through Strutt and Parker for £750,000.
5. Gables End, Nottingham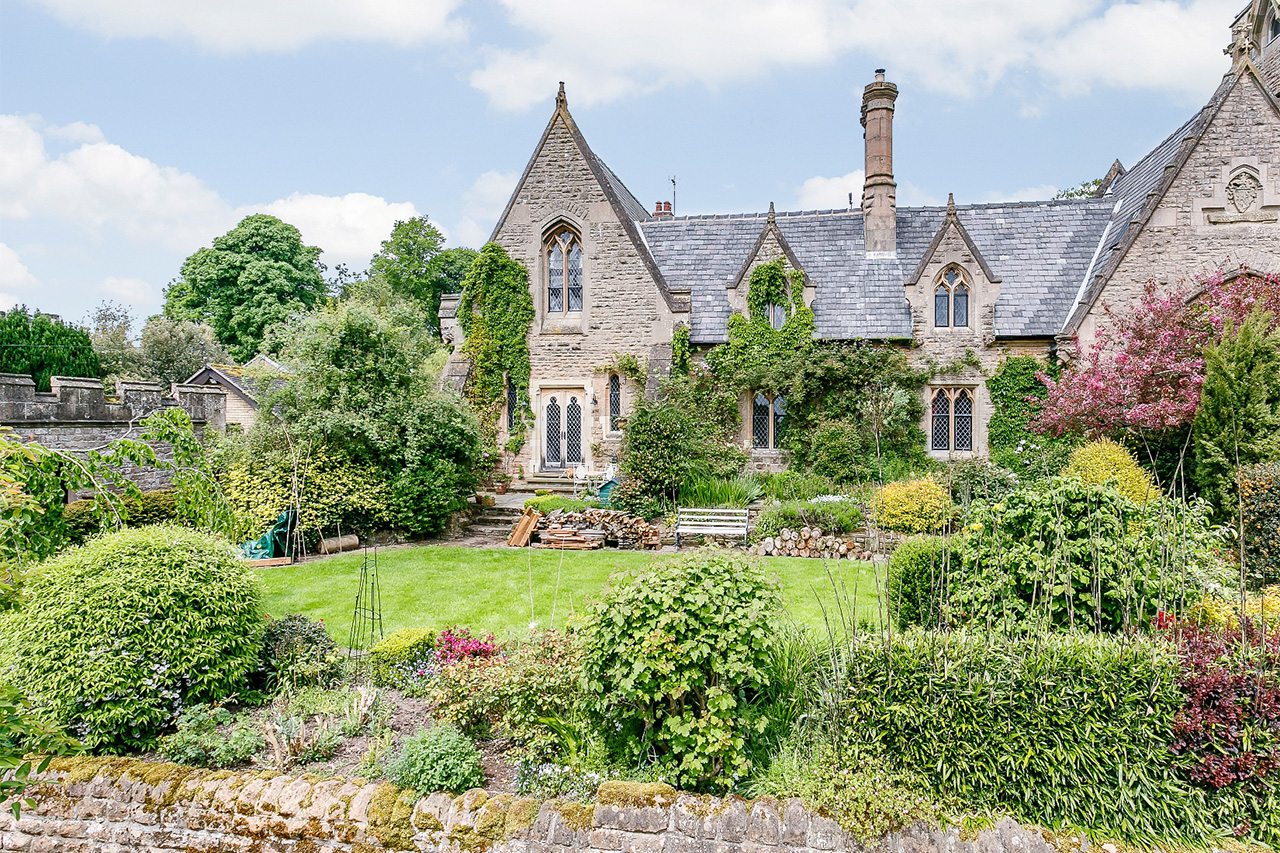 Perfect for lovers of literature, Gables End is a gothic conversion home that was once occupied by famous poet Lord Byron. The three-bed property has wonderfully rustic interiors, featuring an exposed stone chimney in the kitchen, a log burning stove in the sitting room, and a solid oak staircase. Step outside and there is an idyllic garden which overlooks a lake and the historic Newstead Abbey. Available through Savills for £625,000. 
6. Lower Moor Road, Leceistershire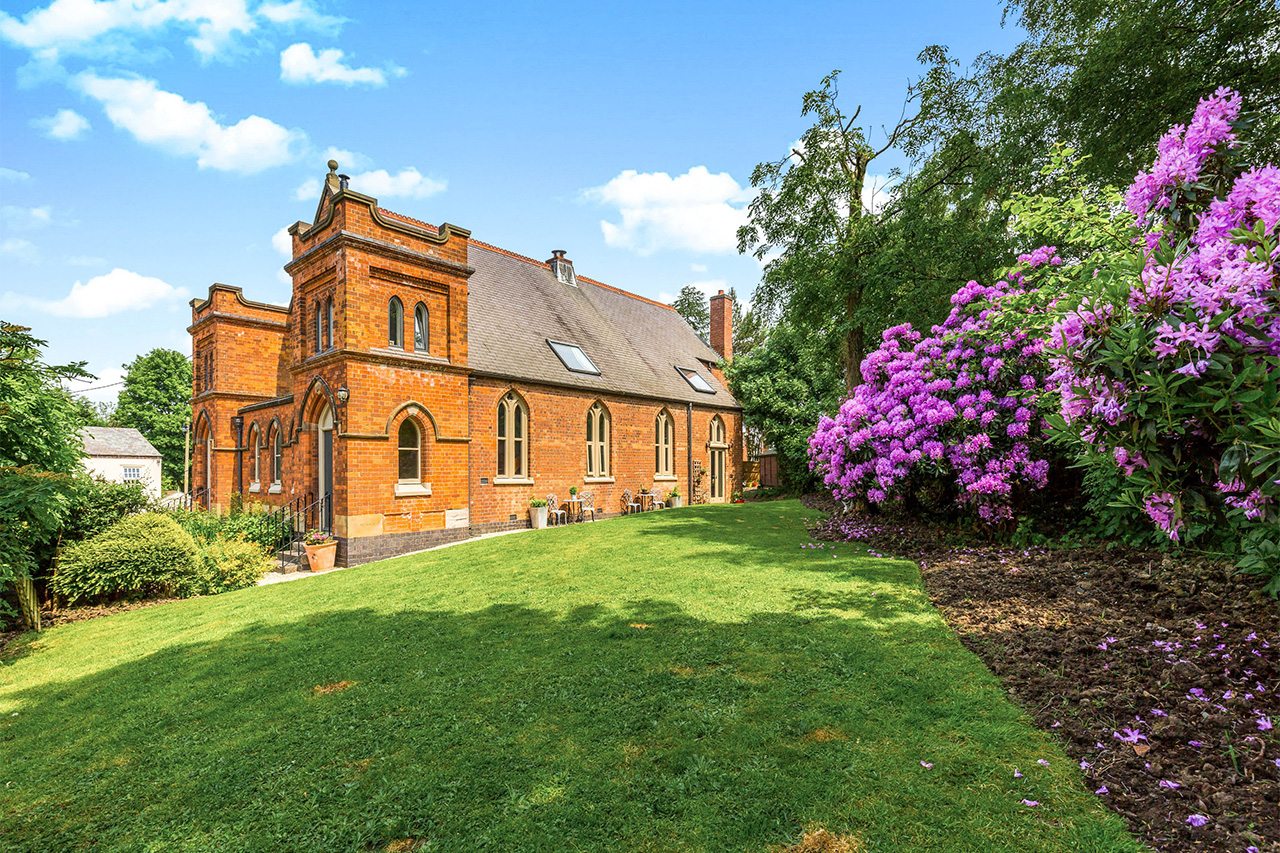 Previously a Methodist church, this property in Leicestershire is truly unique. Arranged around a vast ground floor that has an open plan kitchen and dining area, the home comprises four bedrooms and a large sitting room. It also maintains a wealth of original features, from the first-floor landing which has a stunning stained glass window, to the staircase which has been created out of the church's altar and incorporates timber from the pews. This certainly is a home with a difference. Available through Savills for £600,000. 
7. The Bower, Essex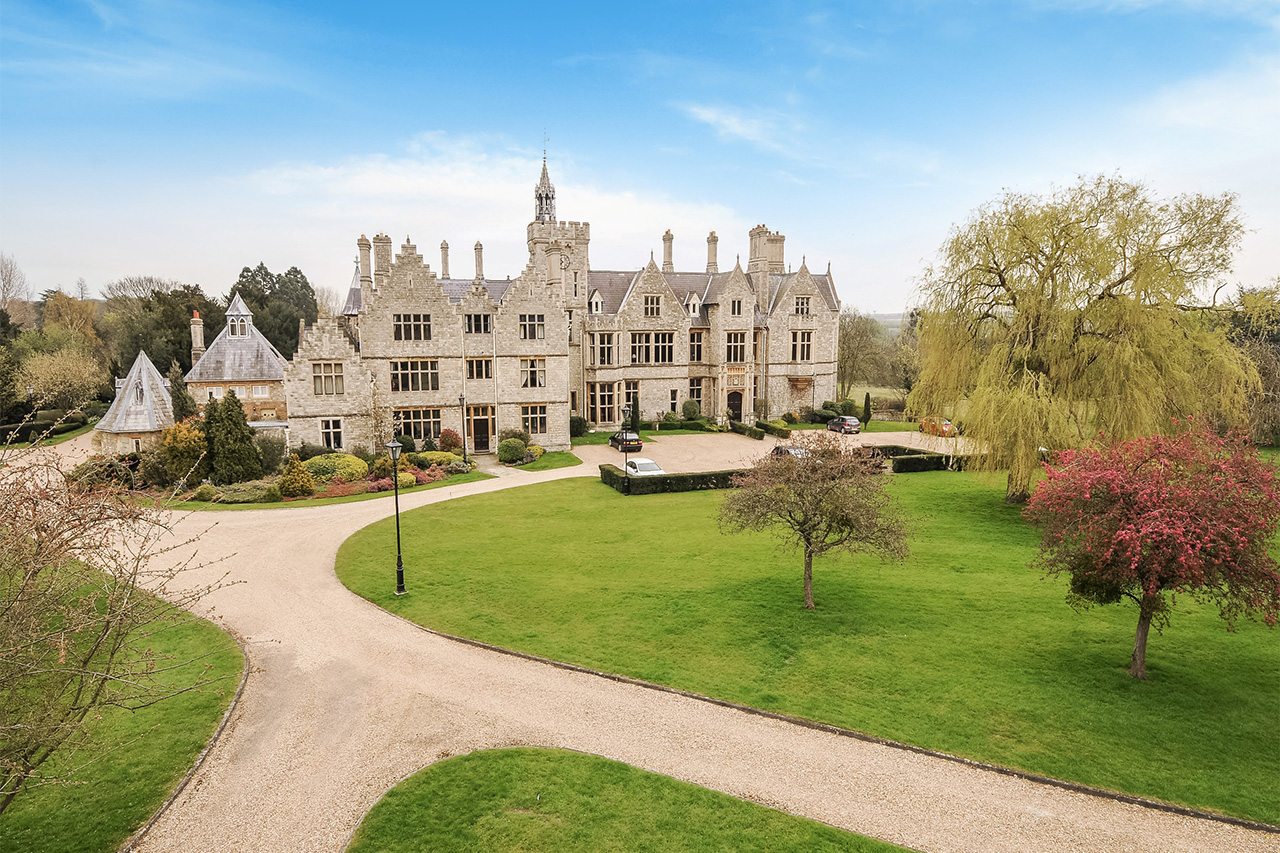 Gilston Park House is a 19th-century mansion which has been transformed into private residences, one of which being The Bower. Arranged over three floors, this property contains three bedrooms, two receptions and a study, with elevated ceilings and original windows throughout. While there's no private garden – you do benefit from the 13 acres of communal grounds, as well as a lake and two tennis courts. Available through Savills for £800,00. 
8. Cloisters, Devon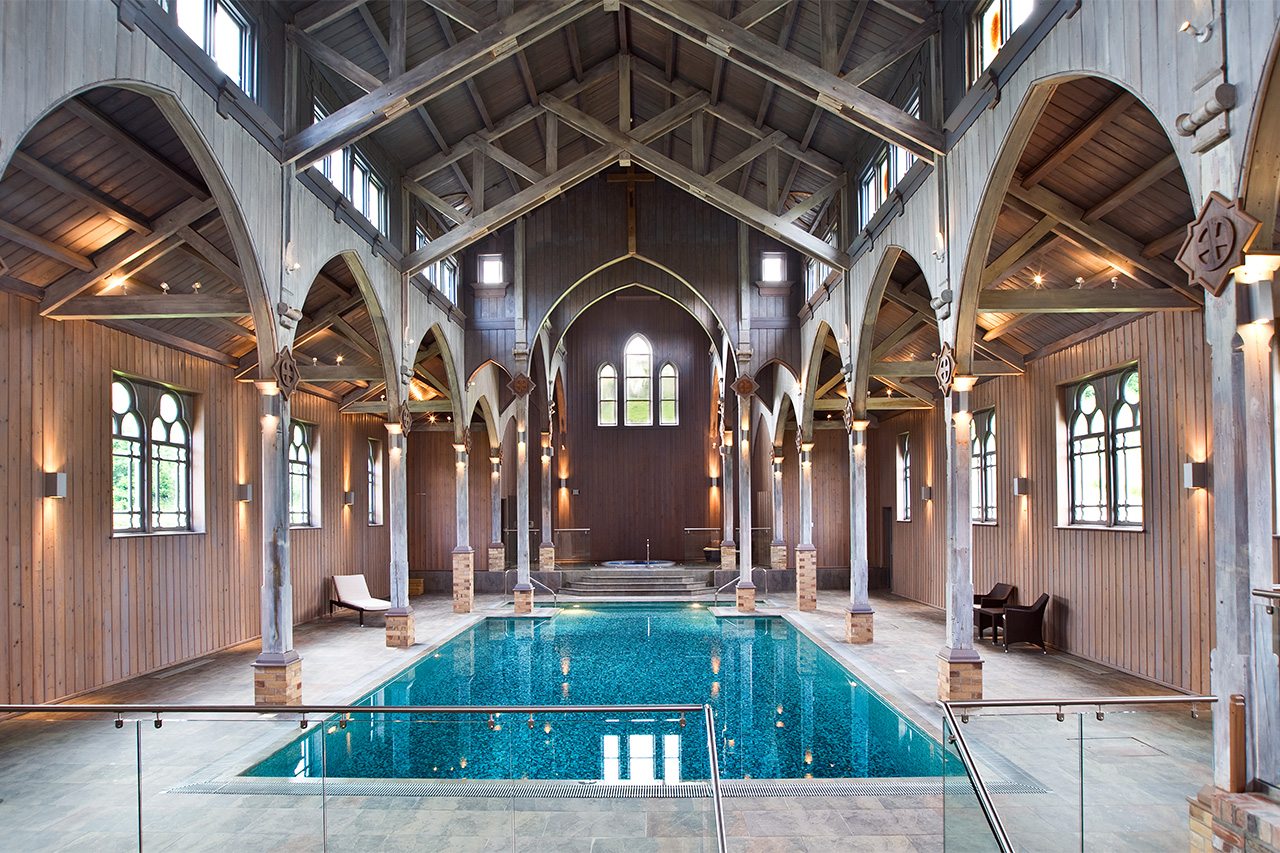 Cloisters is set within a converted monastery on Wood Barton estate. Comprised of three en-suite bedrooms, a large kitchen, and an open plan living/dining area, each room is finished in contemporary style. It's worth moving here just for the impressive pool – the spectacular Chapel has a 12m swimming pool surrounded by ornate wooden arches, and you can go fishing on the nearby River Avon. Available though Savills for £695,000.
9. Ewen Mill, Gloucestershire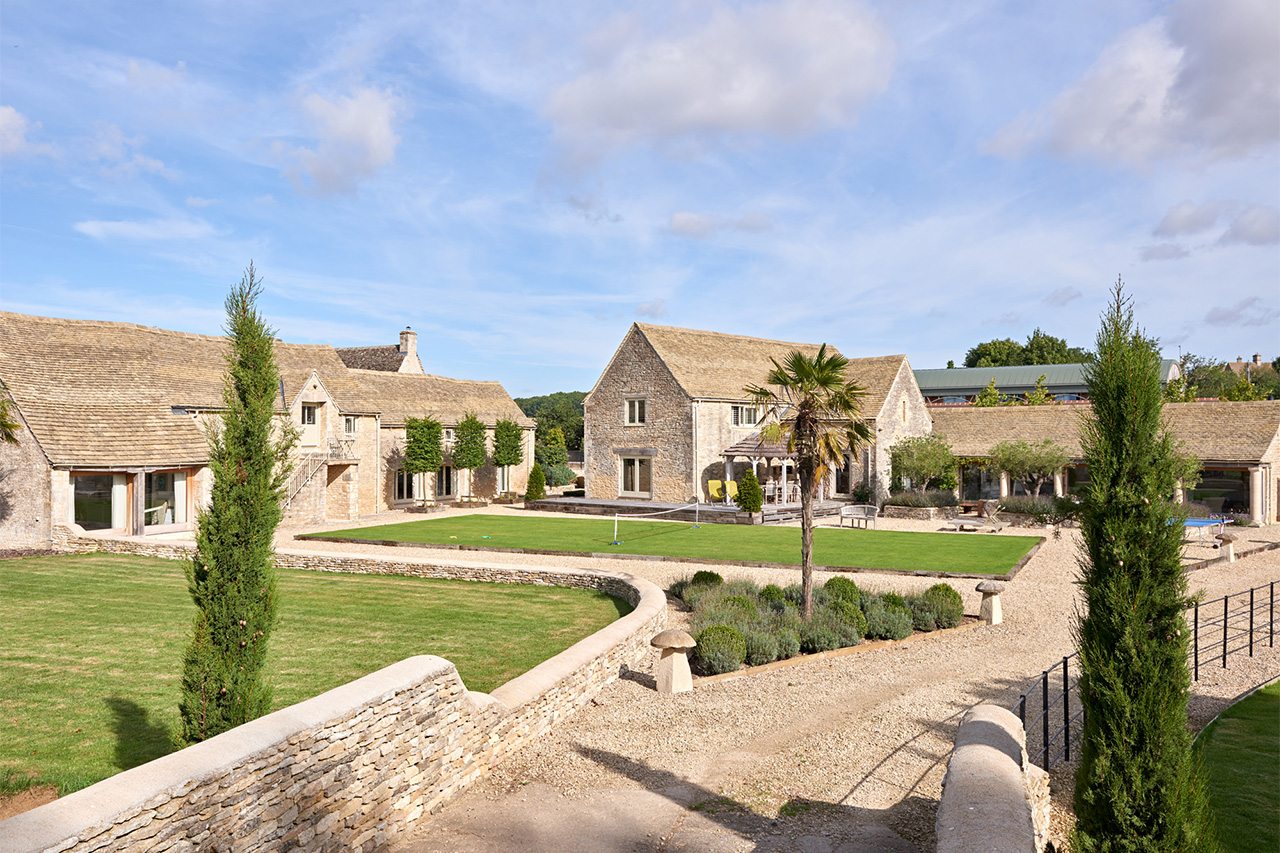 Ewen Mill is perfect for large families. The Cotswold stone property is spacious, with the eight bedrooms and six reception rooms spread between a principal house and an attached converted barn. The core of the home is the fantastic kitchen and sitting area, which has full height windows overlooking the gardens and large terrace. Available through Knight Frank for £2.95m.
10. Sky House, Surrey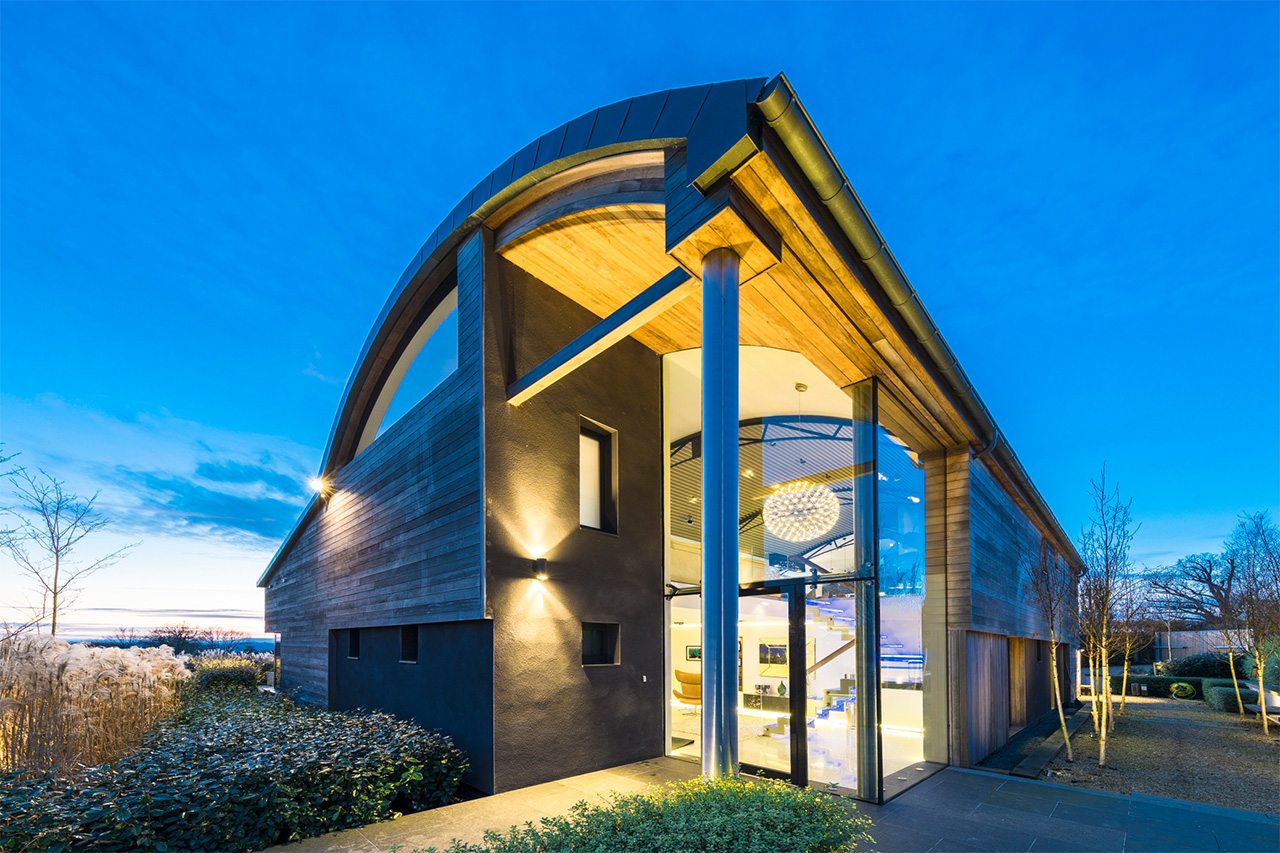 Sky House is a Dutch barn that's been given a modern makeover – the entrance hallway alone has a striking wall and staircase made entirely of glass. The rest of the property plays host to two receptions and four bedrooms, one of which being an impressive master suite with his and hers dressing rooms. In the basement, there's also a cinema space complete with projector screen, and a temperature controlled wine room. Step outside to access the swimming pool, and nine acres of rolling grounds. Available through Knight Frank for £3m.
MORE PROPERTY: The 12 Best Georgian Gems on the Property Market / Market Predictions: What does 2017 have in store for property?
---