Grand Designs: How to design your own home – Advice & Tips
Looking for expert advice on how to design your own home? Look no further.
When it comes to designing your own home, think big and get an expert's advice, says Lucy Denyer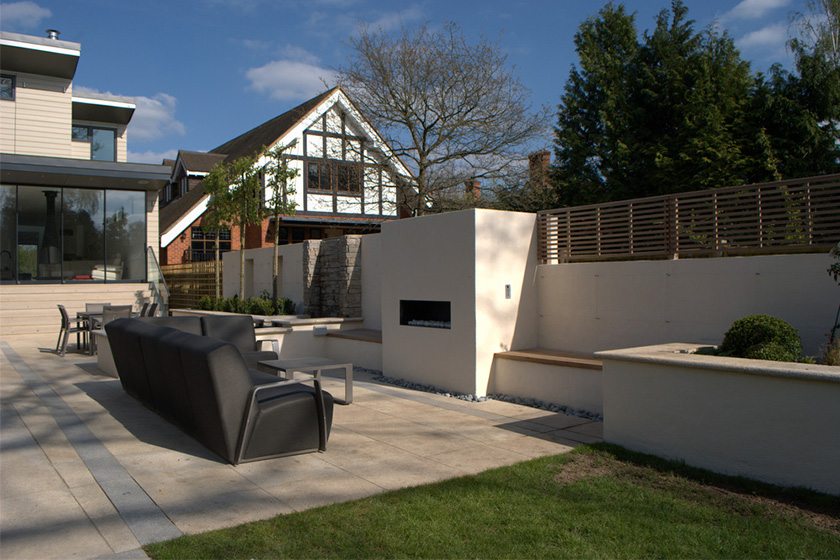 Lysette and Nigel Offley used to live in a charming old boathouse on the River Thames in Oxfordshire. A dream home for most of us – but not for them. Instead, the couple demolished the property entirely and replaced it with a dramatic new contemporary property covered in high-tech cladding – alienating most of their neighbours along the way.
Grand Designs
Extreme? Not really. The Offleys, who appeared on our TV screens in October 2012 as part of Channel 4's Grand Designs, are simply indulging in what has become a nationwide obsession, to not just live in our houses, but to change them to suit us perfectly – even if that means knocking them down entirely. Where once we bought a house, lived in it and sold it when it no longer worked, now we are knocking down walls, reconfiguring space and changing our houses along with our tastes. Don't like the layout of your kitchen? Rip it out and start again. Fancy a bit more space upstairs? Add a loft extension.
It's all part of the overhaul of our homes to match our lifestyles. 'As life evolves you tend to use your home in a different way,' says Phil Spencer. He should know – the presenter of Location, Location, Location and Secret Agent has seen hundreds of homes as he guides buyers and sellers into making the right choices for them.
But what's the best way to go about it? After all, we've all heard a horror story about when things go really wrong, from the Polish builders who go awol halfway through a job to the water that pours in from subterranean levels when the basement's half dug.
Use an Architect
First things first: if you know you want to add space but you're not sure where to start, it's worth using an architect. It doesn't have to cost the earth – most will come out for an initial chat free of charge. You should check they're registered with the Architect's Registration Board (arb.org.uk) and industry body, The Royal Institute of British Architects (architecture.com), although membership of the latter isn't compulsory. Try asking around: most architects get most of their work by word of mouth. Look for an architect with experience of your type of property, and research their past work. Check their contacts with local planners and their track record of approvals, especially if you're thinking of doing something unusual.
If it all sounds a bit daunting, the company Architect Your Home offers a 'pay as you go' service, which allows customers to choose the services they want. An initial visit from one of its architects, who operate across England, costs from £599 for a half day, at the end of which you'll have a rough proposal of what you could do and perhaps an agreed outline design. You can then opt to add further services, from getting official drawings to overseeing the whole project. 'It's as little or as much as the customer wants,' explains Hugo Tugman, an architect himself who set the company up 12 years ago. Alternatively, you could wait and take advantage of the annual collaboration between RIBA and the homeless charity Shelter, where you get a free consultation with a RIBA registered architect in exchange for a donation.
Think big
When it comes to the actual design, the world, of course, is your oyster. But it's worth thinking big, particularly if you're doing a really grand design. 'The biggest mistake I see with modern houses is that people haven't got the guts to do really interesting contemporary architecture,' says Albert Hill, director of specialist property company The Modern House, which sells only contemporary homes. Hill also advocates using an architect – and says it's worth paying for a good one, because really excellent design will make all the difference. Tempted to add a flurry of finishing touches? Beware overspending on completely up to the minute technology, Hill warns: it will only date quickly, and cost a fortune to maintain in the meantime.
Can't afford more than a standard loft extension? Spice up the traditional extra bedroom and bathroom by adding an open plan space with a freestanding bath, installing floor to ceiling windows to take advantage of the view or really dealing with all your clothes by putting in a walk-in wardrobe. Whatever you do, have fun. After all, it's your grand design.
---