Britons seem to have a unique passion for strikingly unusual one-off properties, often historic and listed. This incurs numerous hidden costs which buyers may not have considered, such as the upkeep and tricky repair of turrets, drawbridges and the likes. However, some properties are so special that they make taking the plunge completely worthwhile. Here, we take a look at a few of them…
You name it, we'll live in it – or at least it seems that way. For while the majority of us may be willing to settle for a classic Victorian terraced house, a modern apartment or that cute cottage by the sea, for others the place they rest their head must be unique – and ideally something with flair and eccentricity too…
A by-product of Britain having lived through de-industrialisation, privatisation and now digitisation is that there is no shortage of amazing buildings to turn into homes: old public loos, former railway stations, redundant churches, one-time schools, ex-shops and literally thousands of warehouses and factories which have become stylish flats and houses.
Some individuals strive to be even more distinctive, however, seeking almost unique properties such as converted air raid shelters or old aircraft hangers, for example.
'Discovering an unusual opportunity or unique slice of history can deliver a private home beyond all expectations. It goes to show a home is not just a functional space but an emotional driver for daily life,' explains Ralph Evans of Strutt & Parker. 'Engaging with historic buildings and breathing new life into them can stimulate a buyer's imagination and engender an emotional response to a potential home – enabling notable sale prices compared to neighbouring properties, too,' he adds.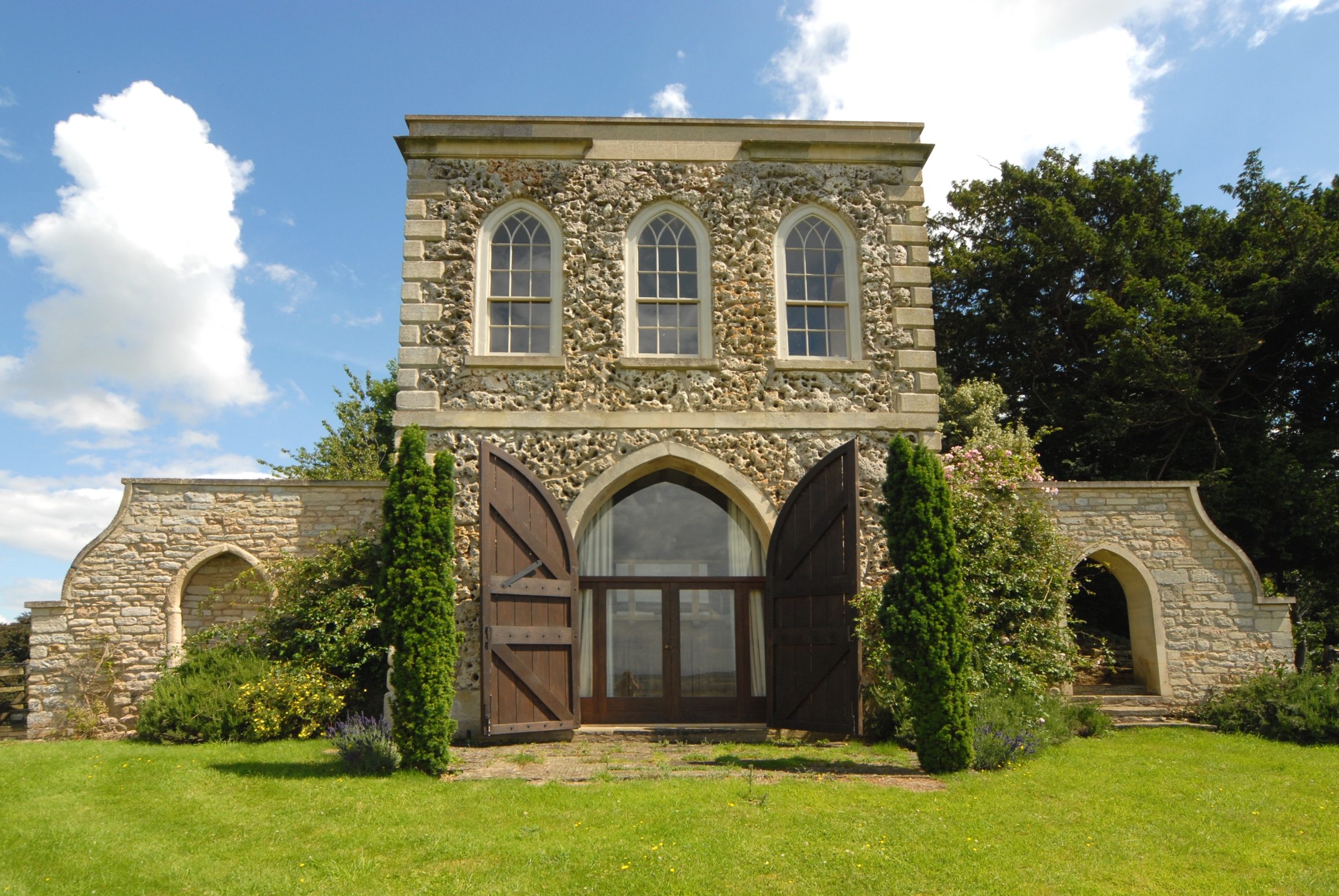 Yet agents say that the typical purchaser of such a property is not the flamboyant young City-type, as one might imagine, wanting a unique home as a status symbol. Quite the reverse – it tends to be older people who use equity from their oh-so-traditional properties to satisfy their passion for strikingly unusual homes.
Many of them want to match distinctiveness with history so go for something like a folly – this is a property built in centuries past as a decadent gesture, often by local nobility. There are some 1,800 historic follies dating from the 17th to the 20th centuries, according to the UK Folly Fellowship, a preservation group; at any one time, only a few are on the market.
'Follies are often small in size so work well for downsizers who only need say, two bedrooms, or for people who wish to run them as a holiday home business. Follies are often located in quite special areas of the countryside as well,' says Atty Beor-Roberts, a regional chairman of the Knight Frank estate agency.
But a purchase of this kind of home is not for the faint-hearted. An Englishman's home may be his castle, but if you buy one it can be expensive to run as castellated walls, turrets, drawbridges and moats are not easy to repair and these days have to battle decay rather than marauding armies. If a unique property is listed (and most are) authorities insist on renovation being as close to the original specification as possible.
An Englishman's home may be his castle, but it can be expensive as turrets, moats and keeps are not easy to repair
'A disused windmill, for example, is ideal for anyone who wants "different" and "distinctive".' explains Home Counties buying agent Henry Potter. 'But consider routine costs. You may require hand-made furniture or a bespoke kitchen and bathroom to suit curved walls. Then if a sail decays, it must be replaced – not necessarily on aesthetic grounds but when you're eventually selling, a buyer will naturally insist on both sails being in place,' he says.
Buying agents advise any purchaser of a unique property to bear in mind four factors.
Firstly, does it have hidden running costs? For example, a water mill may require nearby river areas to be maintained, or an ex-lighthouse will suffer substantial weather beating. Secondly, check rebuilding insurance costs which can be prohibitive on special buildings.
Thirdly, if a home is listed, calculate the price of major repairs such as a new thatched roof, specialist brickwork or that windmill sail. Fourthly, check how long the property you want to buy has been on sale – highly unusual homes can be on the market literally for years awaiting a buyer, so be sure you're willing to wait that long when you eventually sell up.
Such challenges are not deterrents, merely reality checks. Many buyers are clearly willing to pay for the upkeep of a truly different home: an estimated 20,000 churches and 100 castles have been turned into homes in the UK since the 1980s.
If you want to take the plunge yourself, here are four inspirational choices – and each looks not merely unusual but also truly beautiful.
1. Claygate, Surrey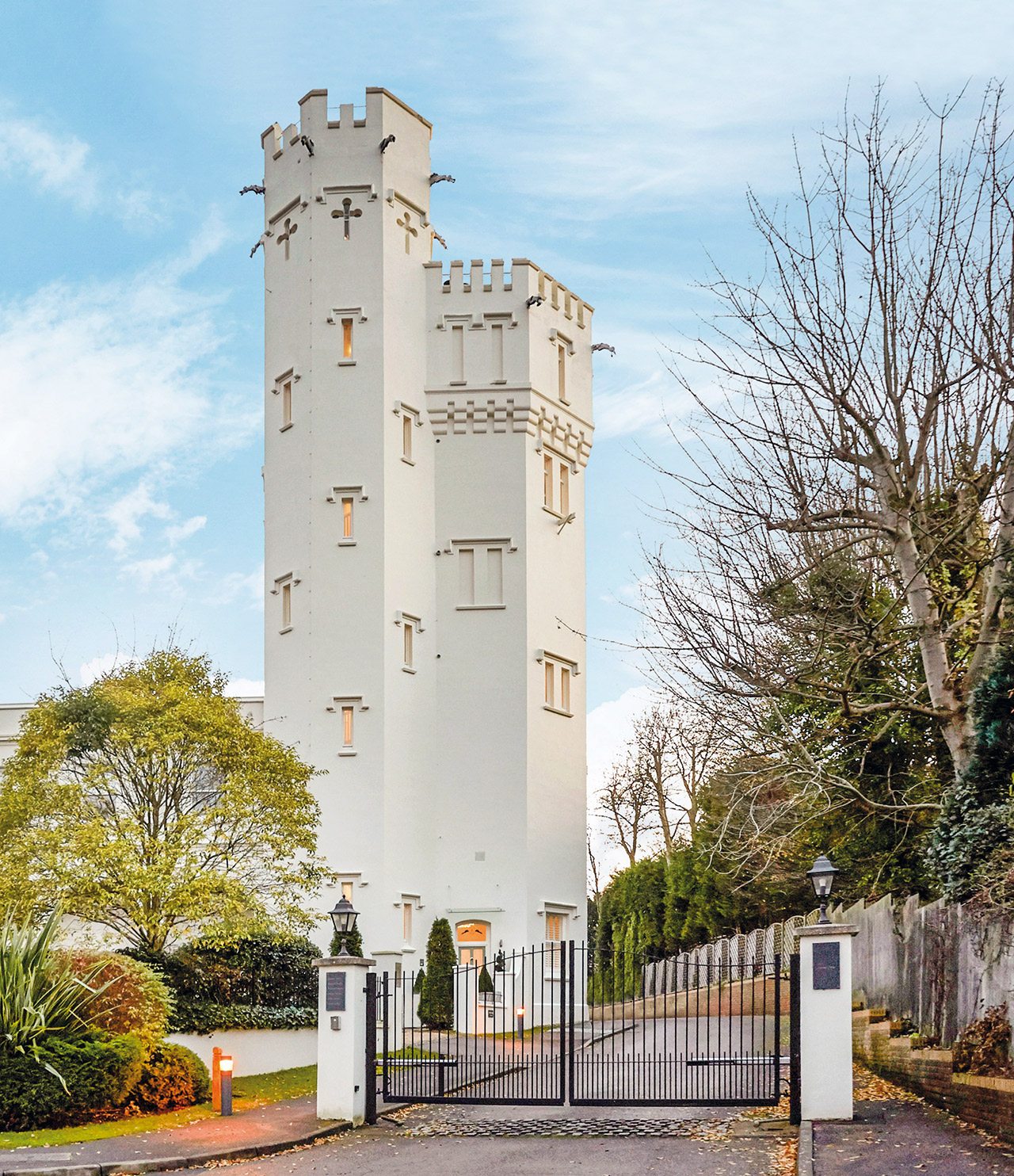 The 80-foot Ruxley Tower has been refurbished in recent years, and one of its two roof terraces used by Cliff Richard to present a BBC show on his musical career, but its history is the star. Built in the 1870s to rival Queen Victoria's nearby residence at Claremont, it has five bedrooms and 360º views of the Surrey Hills and London. Available through Hamptons for £2.25m.
2. Alderley, Gloucestershire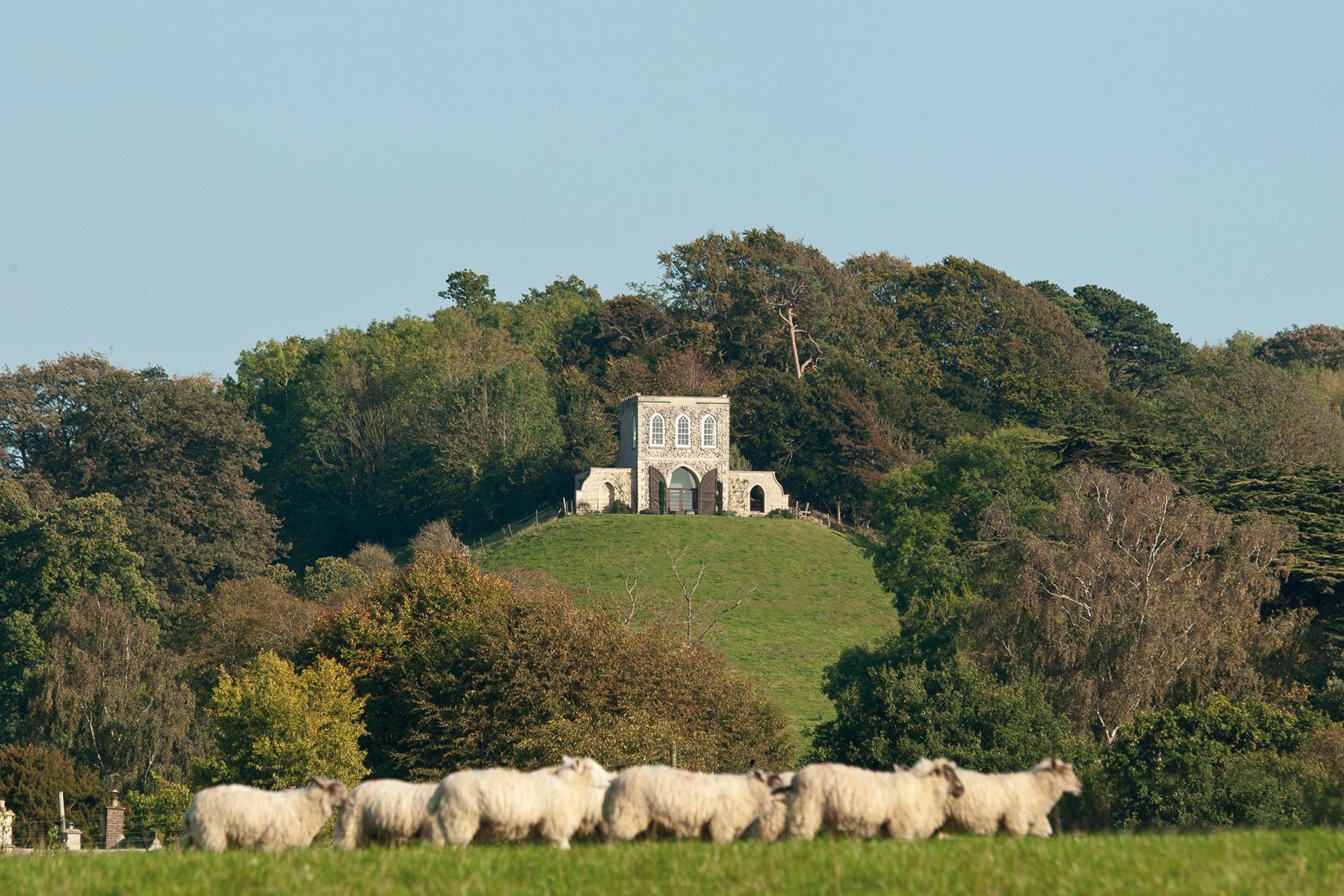 Selling agency Knight Frank reckons this would be a perfect weekend bolthole for City slickers or a holiday let investment ideal for the vacationer seeking more than just another cottage. Either way this two bed property in the heart of the Cotswolds has fabulous countryside views, elm flooring and a spectacular circular stone staircase. It dates back to the 1770s. Available through Knight Frank for £990,000.
3. Felixstowe, Suffolk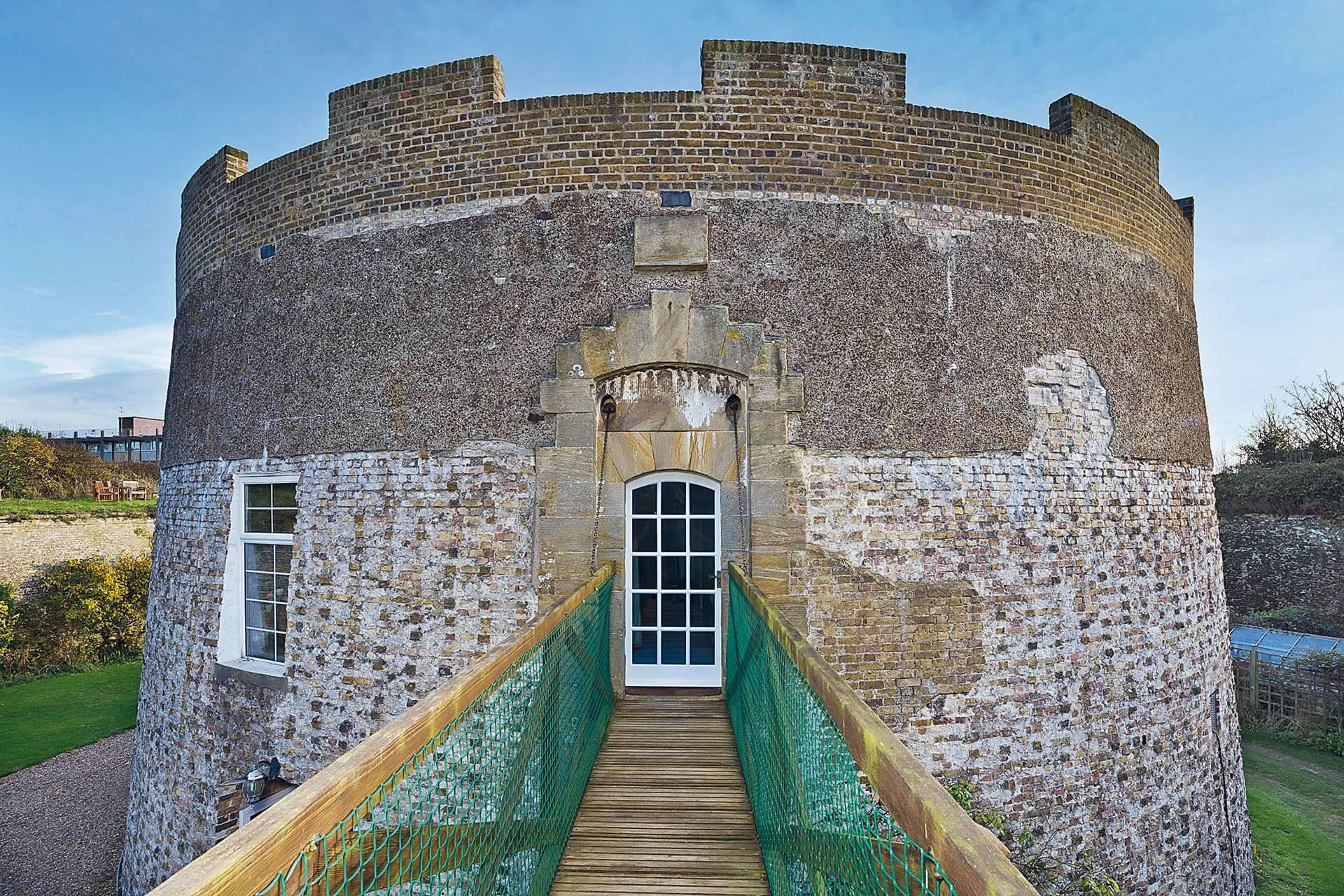 Formerly a Martello Tower built in 1810 to protect Blighty from invasion during the Napoleonic War, this property is now known as The Q Tower. It has three bedrooms, two stone spiral staircases and a complete moat – the latter adds a distinct frisson to late night walks around the grounds after a boozy dinner. There are glorious sea views of course. Available through Strutt & Parker for £750,000. 
4. Greenwich, London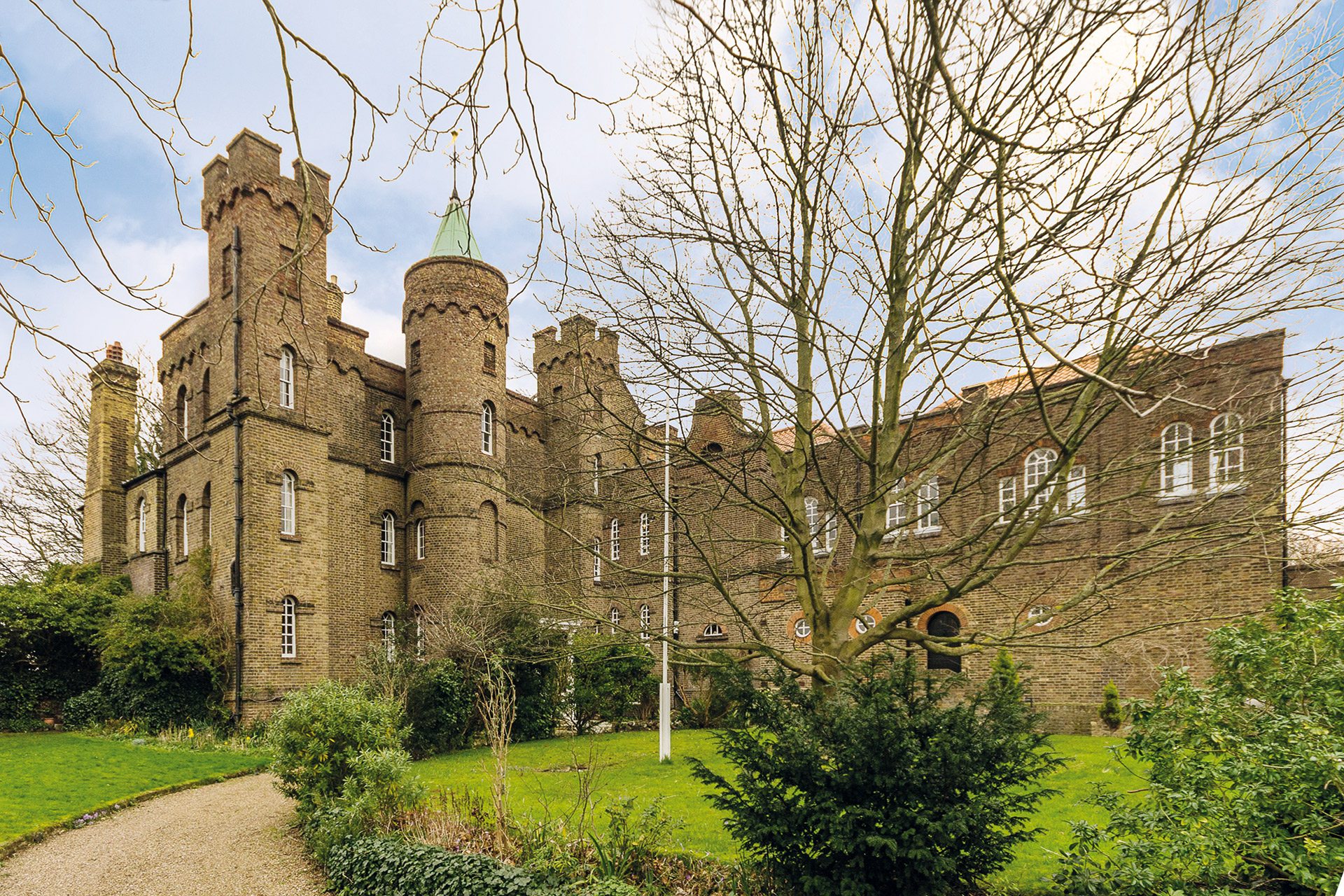 Castle-living, 21st-century style. This five bedroom home has been carved out of the Grade II listed gothic-style Vanbrugh Castle and is, of course, laden with original features dating from the property's early 18th-century construction. Now it has a roof terrace, rooms over four storeys and an annexe – plus 2.5 acres of communal grounds and two allocated parking spaces. Available through Foxtons for £2.75m.
MORE PROPERTY: Property of the Day / The Best Listed Properties on the Market / The Best Conversion Properties on the Market
---