Whether its a contemporary villa in Koh Samui, or a characterful farmhouse in the region of Provence, autumn inspires the desire for an overseas escape. Here is our round up of the best on the market right now…
1. Samujana, 
Koh Samui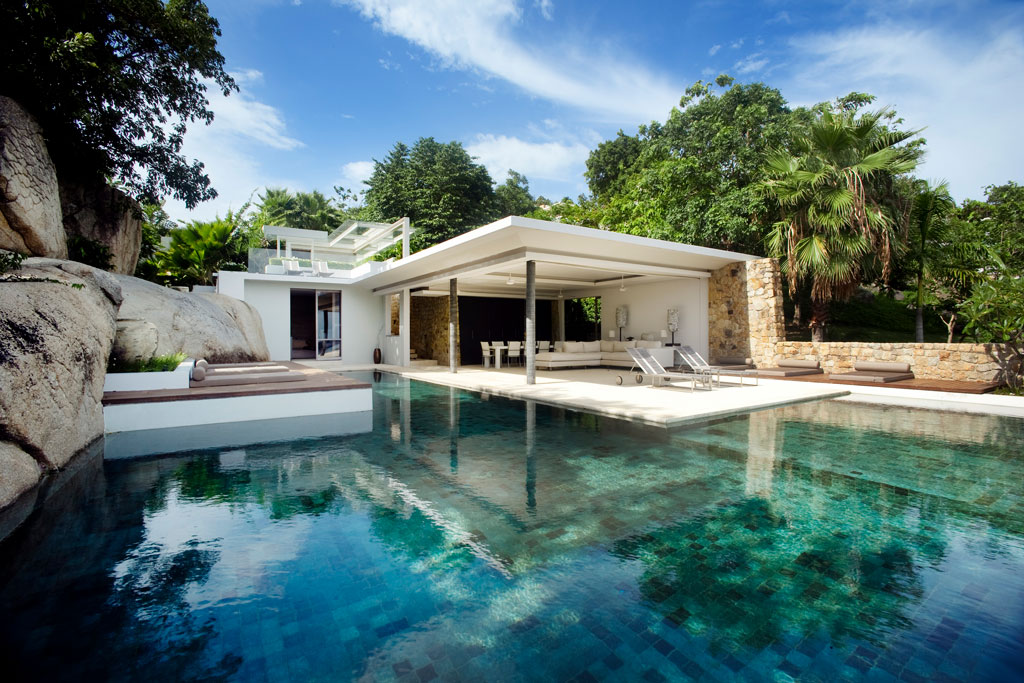 If its Thailand's scenic beaches and tropical rainforests you're wanting to escape to, look no further than Samujana's selection of stunning luxury villas located in the beautiful Asian island of Koh Samui. Designed by esteemed and award-winning architect Gary Fell, each villa comprises of spacious and contemporary bedrooms, some with direct access to a plunge pool, jacuzzi and landscaped rooftop, a secluded infinity pool with spectacular ocean views, while many boast private gyms, cinema rooms, and BBQ terraces, ideal for entertaining guests. Available from Samujana for $3m, with resale opportunities available starting at $1m.
2. Santa Ponsa, Mallorca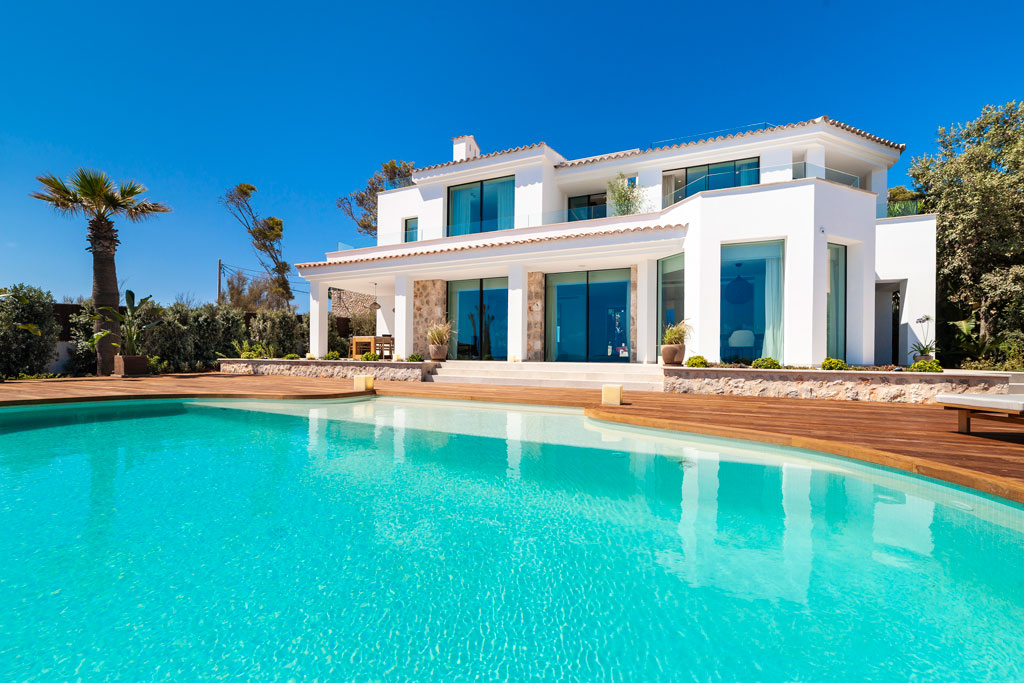 This magnificent seaside villa situated within the coastal town of Santa Ponsa delights in awe-inspiring ocean views, commodious and contemporary open-plan interiors and a spectacular master suite inclusive of a sauna and secluded terrace. The four-bedroom property also boasts an immaculate garden, an array of decked terraces, perfect for spending time lounging in the sun, and a saltwater infinity pool with views stretching across the ocean. Available from Savills for €9.2m.
3. Paradiso, Ticino, Switzerland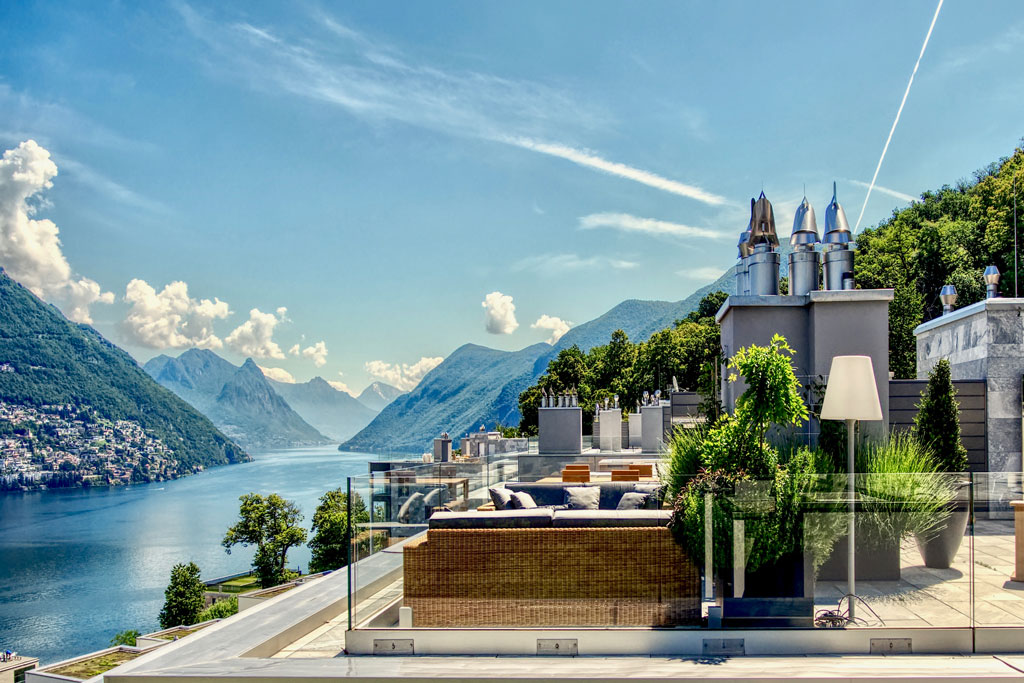 This luxury Paradiso penthouse possesses breath-taking views to envy all other properties. With a spectacular rooftop terrace overlooking Switzerland's glacial Lake Lugano, you'll want to spent time delighting in the tranquility of the surrounding mountain vistas and entertaining outdoors. Inside, the property makes the most of its magnificent views, with large windows and sliding doors enabling natural light to fill the apartment. A stunning escape for those who wish to experience luxury living with impeccable views. Available from Christie's International Real Estate for $7,335,015.
4.
Castellina In Chianti, Bracacciolo, Italy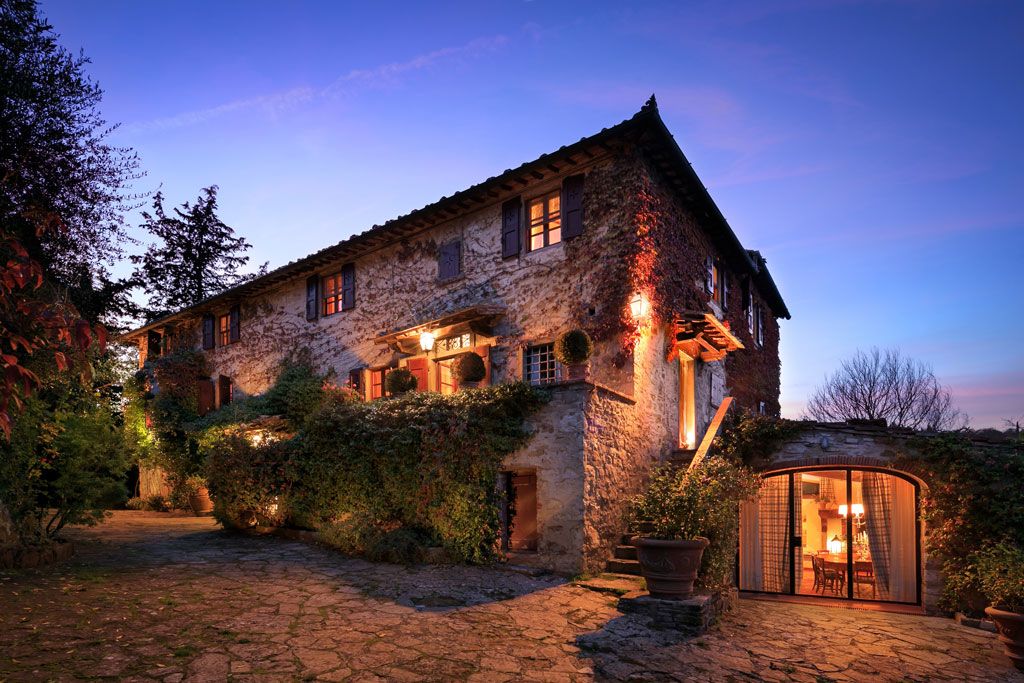 Situated within the heart of Italy, this enchanting farmhouse sits within the renowned wine region of Chianti and is the ideal getaway for those looking for rural serenity and charming interiors. The rustic and romantic property, which boasts an attractive stone facade with climbing greenery, enjoys beautiful gardens, a sizeable outdoor swimming pool, as well as a pergola, tennis court and external two-storey building. Available from Sotheby's International Realty for €3.2m.
5. 75 Beverly Park Lane, Beverly Hills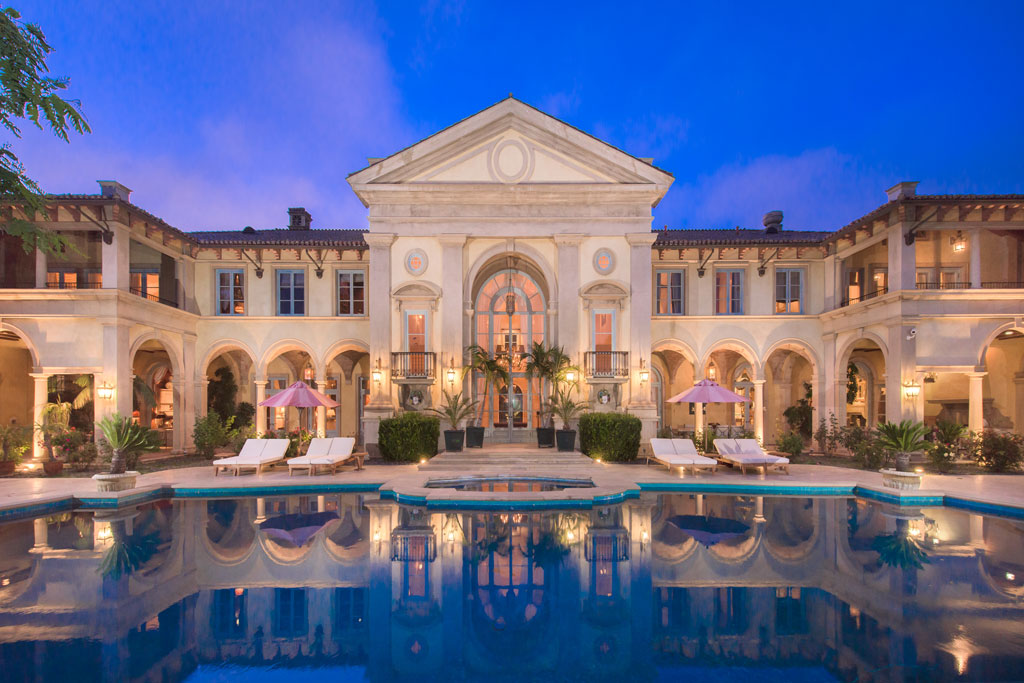 Reside like Hollywood royalty in this opulent Tuscan-style Beverly Hills mansion, complete with its own vineyard, luxurious palm-tree furnished pool area, home cinema and impressive wine cellar. An extraordinary eight-bedroom property providing a slice of 90210 luxury, 75 Beverly Park Lane also enjoys stunning views overlooking the Californian city and beyond, as well as a dual-bath master suite, gym and reposeful meditation room. Available from The Agency for $38m.
6. Benissa, Spain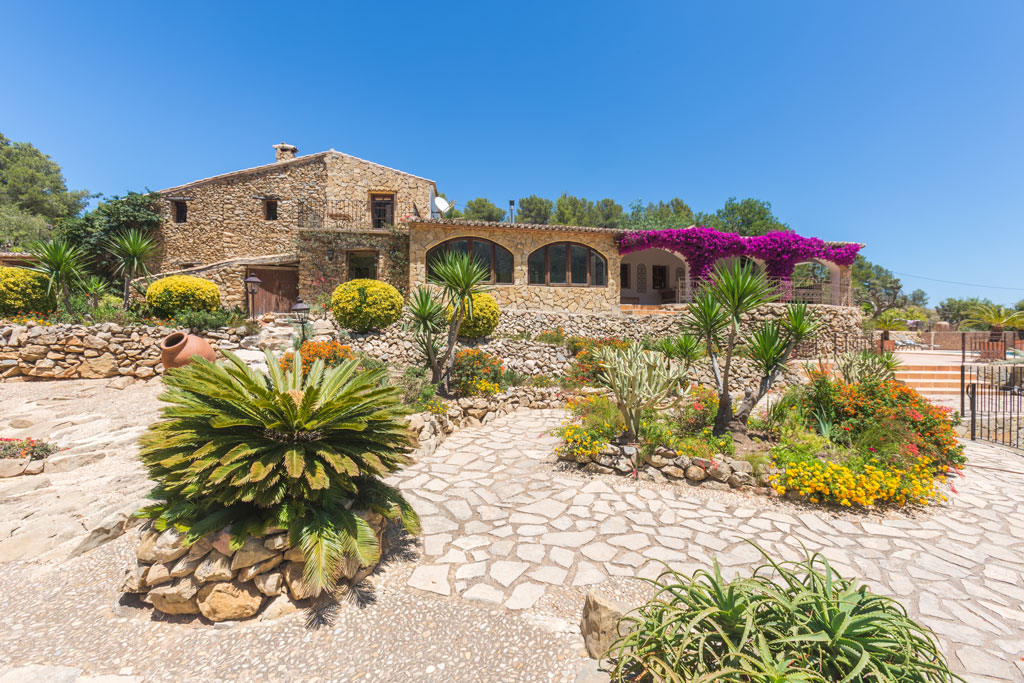 With panoramic views overlooking the Sierra de Bernia, this spectacular Spanish property located within the beautiful town of Benissa is an ideal Mediterranean getaway. The five-bedroom villa provides peaceful and regal living, complete with a gorgeous country house-style kitchen, an attractive stone exterior, delightful botanical surroundings and a picturesque pool and sun-lounge area with magnificent mountain views. Available from Fine & Country for €1,495,000.
7. Limassol Del Mar, Cyprus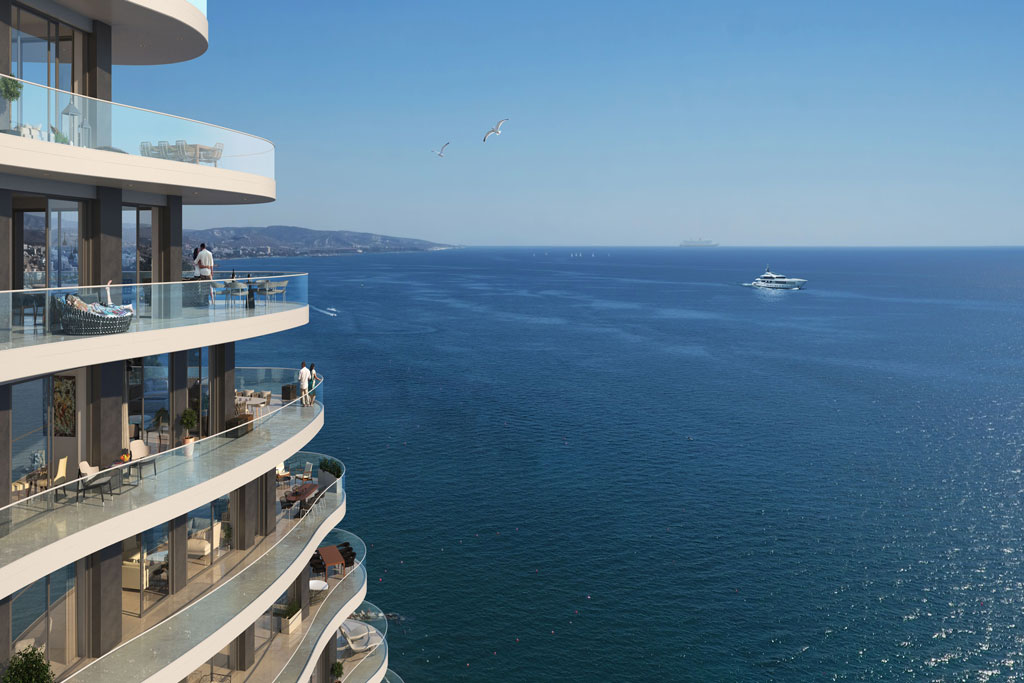 A collection of stunning Cypriot seafront apartments located on the southern coast city of Limassol, Limassol Del Mar is luxury living abroad at its finest. Each apartment has been individually furnished by world-renowned interiors specialists Gianfranco Ferré Home, and designed to the highest standard, complete with sea-view sun terraces and a luxury and designer shopping district located within. What's more, residents can take advantage of all the spectacular facilities the development has to offer, including a concierge service, indoor swimming pool and spa, and a fully equipped gym, where you can work out surrounded by sea views. Available from Limassol Del Mar. Prices for The Signature Collection start from €2,020,000.
8. Aquamare, British Virgin Islands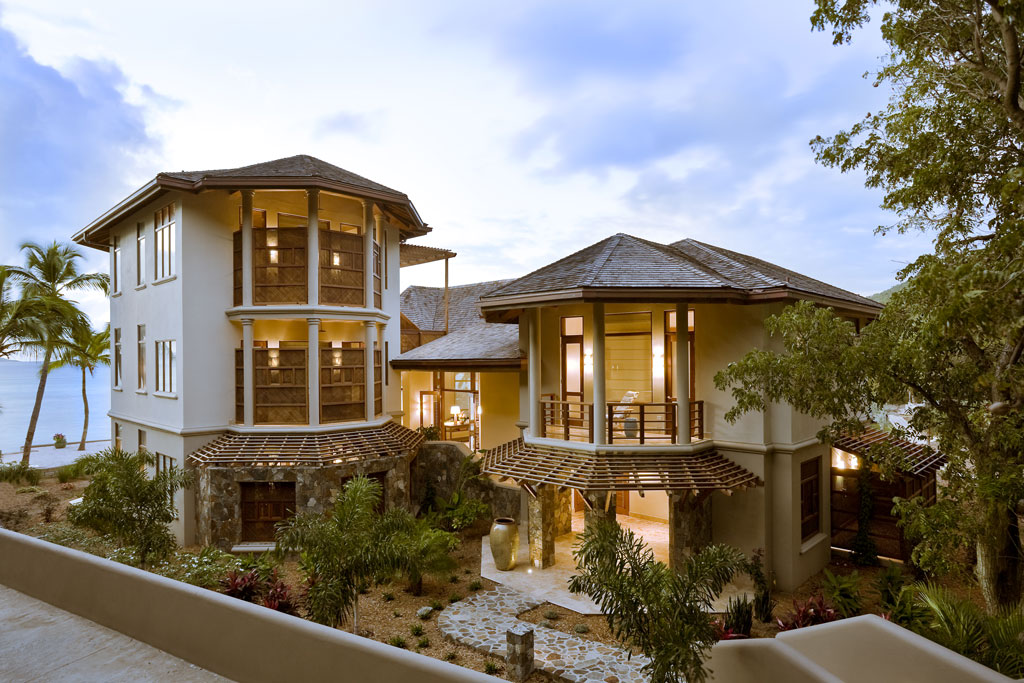 An ideal overseas escape for those who wish to enjoy all the beauty of the British Virgin Islands, Aquamare is a stunning beachfront development comprising of three luxury five-bedroom villas, each with opulent and spacious open-plan interiors, awe-inspiring views of the Sir Francis Drake Channel, and dramatic double height ceilings. Outside, the properties enjoy a private beach on Mahoe Bay, the ideal location to experience coral reef swimming and snorkeling, as well as infinity swimming pools, viewing platforms and terraces, where you can make the most of sun-lounging and glorious al fresco dining. Available from Christie's International Real Estate for $23m.
9. Son Vida, Mallorca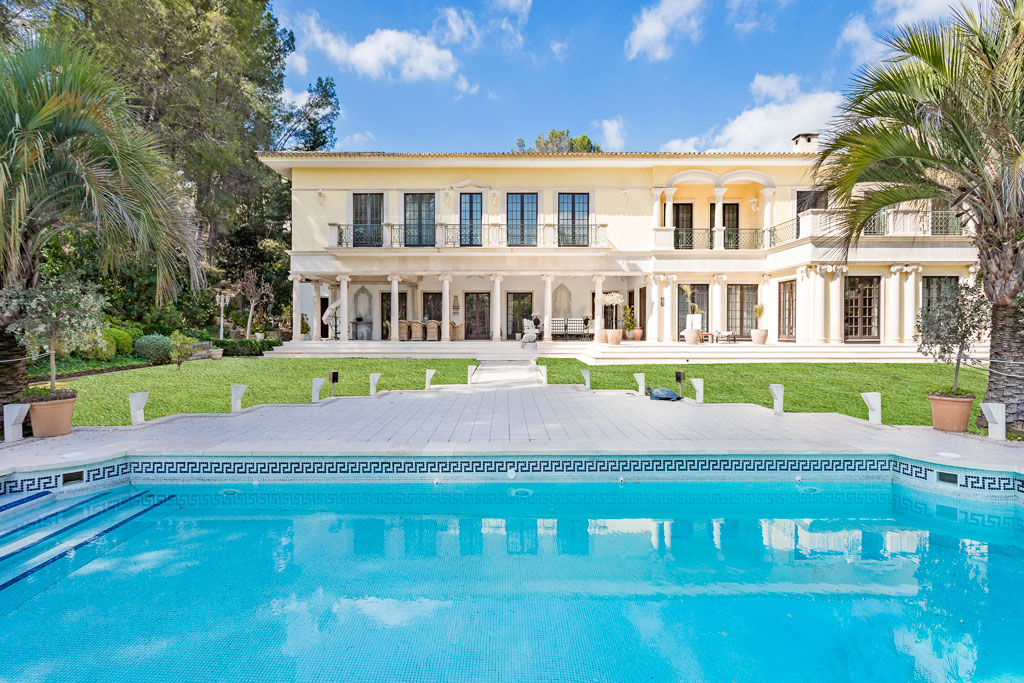 A magnificent Mallorcan mansion featuring its own spa area, spectacular views and both indoor and outdoor pools, this Son Vida residence makes for a glorious Spanish getaway. While the property possesses beautiful landscaped gardens, luxuriously styled bedrooms and an opulent neoclassic exterior, it is the external spa and wellness centre that is the real pièce de résistance, featuring a Turkish bath, jacuzzi, gym, massage room and more. Available from Savills for €12.5m.
10. 
Fayence, Var, Provence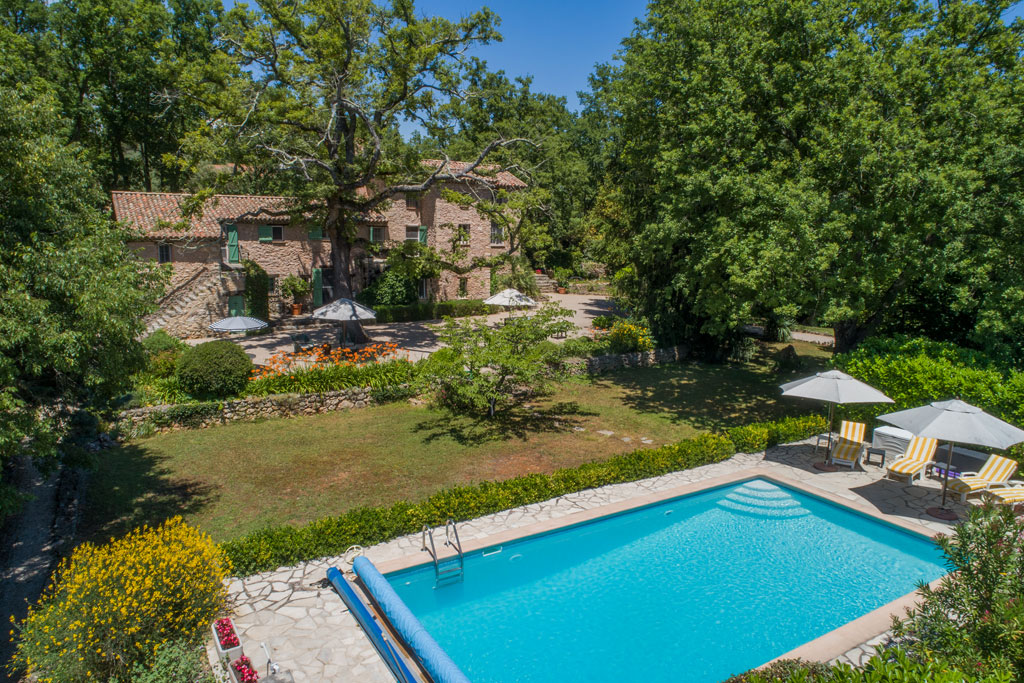 This blissful French farmhouse situated in the southeastern region of Provence boasts an attractive and traditional stone exterior, glorious landscaped gardens and surrounding rural peace and tranquility. On the ground floor, a cosy and characterful dining room features a beautiful stone facade fireplace, and a double reception room leads to a picturesque terrace, surrounded by beautiful greenery. The upper two floors boast six comfortable bedrooms, while the unspoiled garden features a heated swimming pool and summer kitchen, ideal for outdoor dining and entertaining. Available from Knight Frank for €1.79m
---