As we leave behind the turbulence of 2016, experts help C&TH predict what to expect from the property market in the year ahead…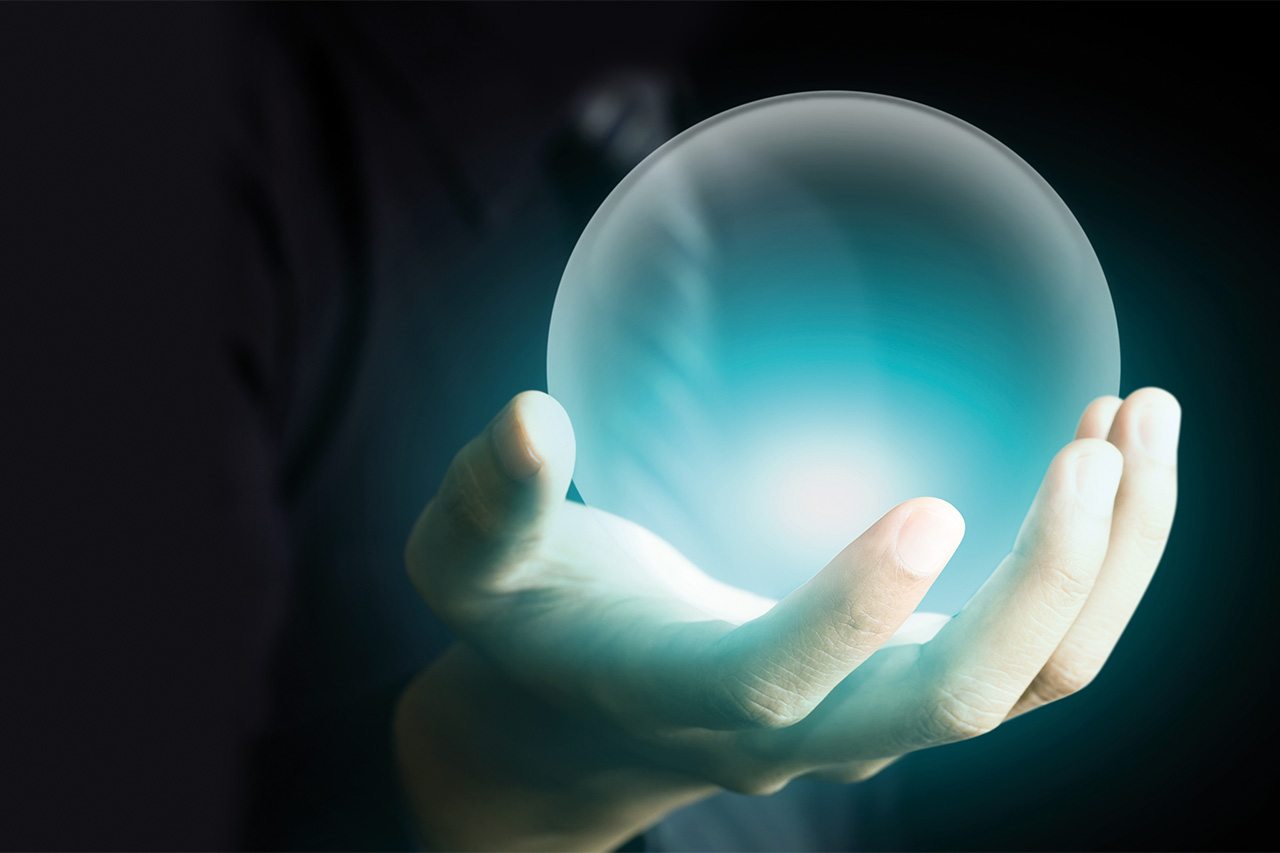 After a 2016 strewn with economic and political surprises for the housing market, we all wish for a steady-as-she-goes 2017 – and it looks like we'll get exactly that.
Savills predicts no price changes in London and only small increases of two per cent across the south of England balanced by small price dips in the north and Scotland.
'The Brexit negotiations create uncertainty so we think fewer people will move in 2017 than last year, but confidence will return and prices will grow in 2018,' explains Lucian Cook, head of residential research at Savills.
Another estate agency – JLL – says the market will be subdued for at least the next 12 months. In addition to a one-in-six drop in the number of house moves, it anticipates a dip in the number of new homes built, too.
But that cloud has a silver lining for homeowners and sellers. 'The lack of new homes, coupled with continuing demand for homes, will help underpin house prices – especially when the market gets stronger in 2018,' according to JLL research chief Neil Chegwidden.
Most other business consultancies and estate agencies give a similar forecast suggesting an unspectacular – but thankfully stable – market for the year ahead. It's not all about house prices and transaction volumes, however.
Strutt & Parker has given Country & Town House five trends to look for in 2017, each of which offers an insight into how the market might fare:
1. Living alone: It's becoming more common. One in eight people, in a survey conducted by the agency, were living alone and the significant majority anticipated staying that way for five years at least. Expect that to mean smaller new homes (should that be even smaller new homes?) and more people renting.
2. Long-term renting: It's no longer just a temporary measure. People are renting at an older age and for longer than before, and not always because they have to. A quarter of Strutt & Parker's 18 to 29-year-old respondents said they were happy to live in a well-managed rental property on a long-term basis.
3. Technology: This will shape where we live and in what type of home. 'Over 50 per cent of respondents intending to move listed broadband connectivity as important or very important, and nearly 40 per cent listed mobile coverage,' explains Stephanie McMahon, Strutt & Parker's head of research.
4. Changing family: Older first-time buyers and stubbornly high house prices mean more extended families live in the same house. One in eight in the Strutt & Parker survey expect to live in a property with at least two other generations of their family.
5. Baby boom sell-off: 24 per cent of those aged 40 to 59 cited the need to give financial help to their children as one reason for moving home. Strutt & Parker says that may be less than many anticipate given the publicity accorded to 'The Bank of Mum and Dad' – but it's a key factor in the market, nonetheless.
MORE PROPERTY: Property of the Day / The Best Home County Properties on the Market / Property Trend: The Whole Foods Effect
---