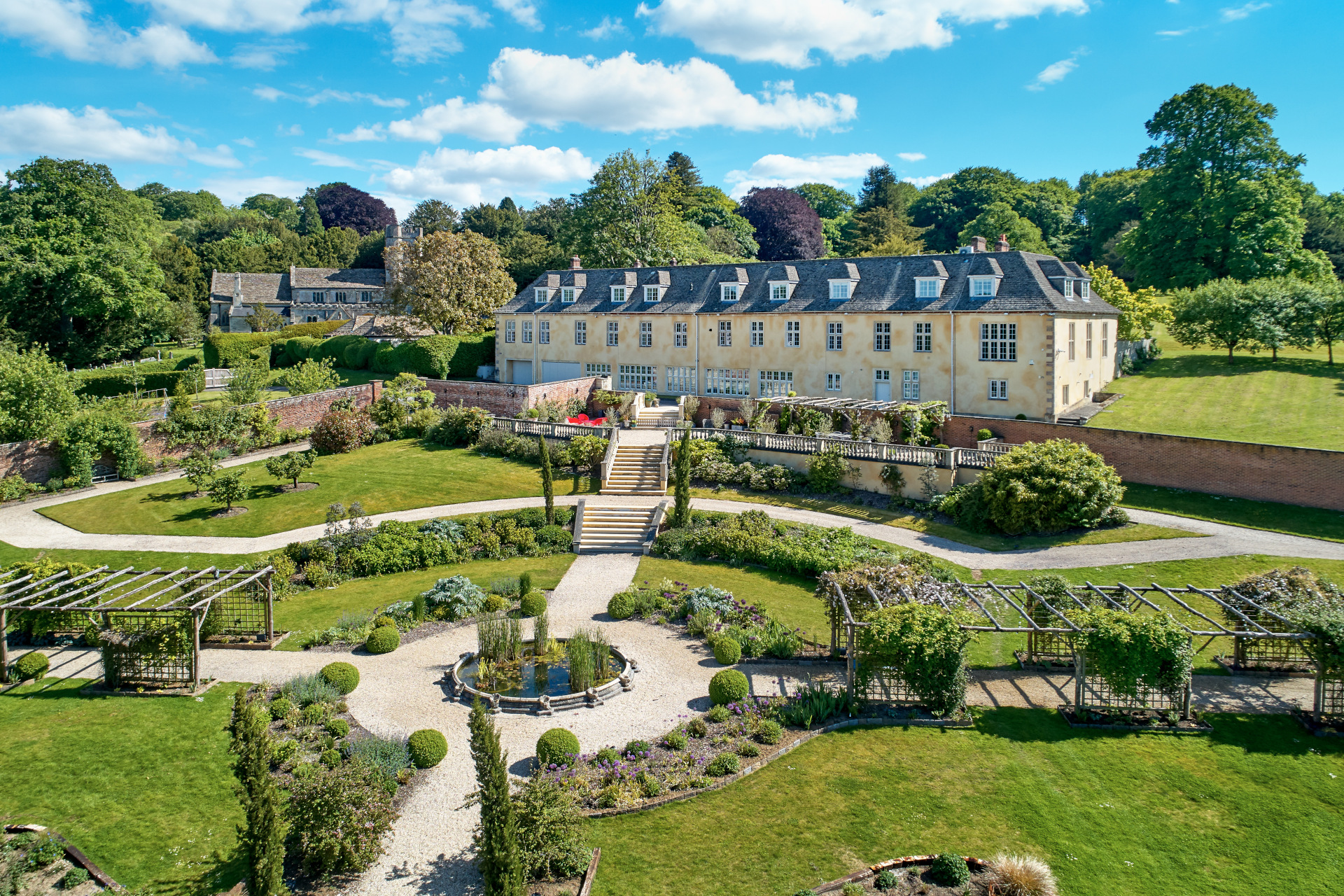 Robbie Williams' Mansion Is Up For Sale
Let this property entertain you
This property is on the market via Knight Frank for £6,750,000, and has been entertaining Robbie Williams and his family for over a decade…
The Best New Properties on the Market Now
Robbie Williams' Mansion Is Up For Sale
Nestled in a corner of the North Wessex Downs sits this gorgeously grand estate. Home to Compton Bassett House, two staff flats and a cosy cottage, it is truly the property of dreams.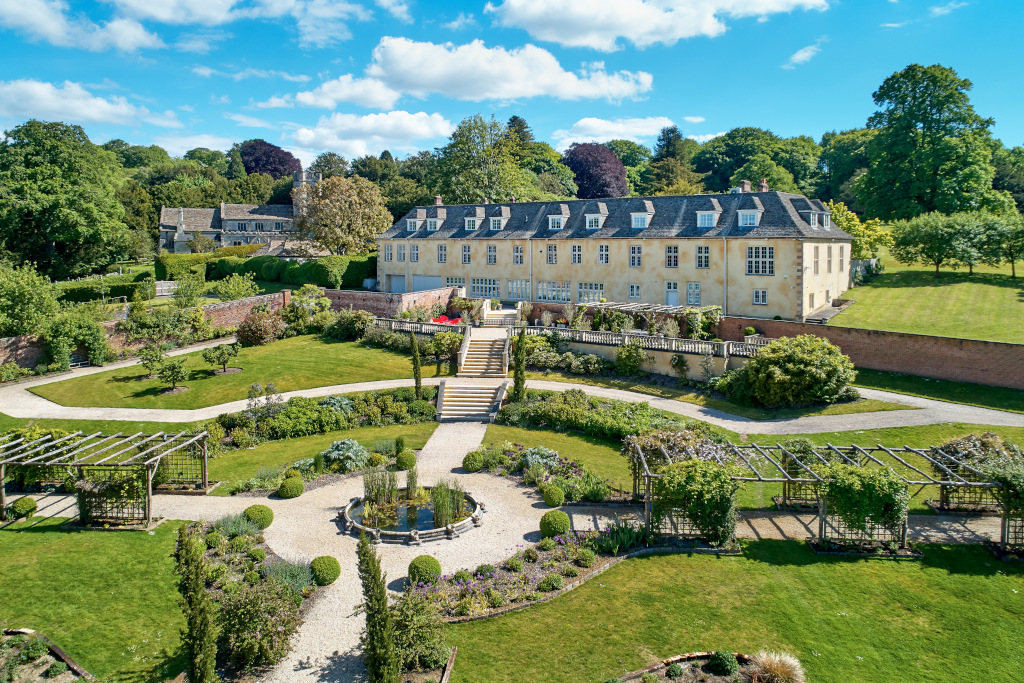 Once you enter up the extensive drive, you'll find yourself never needing – or wanting – to leave. This property oozes abundance; there's plenty of rooms inside, all of them well-proportioned and beautifully decorated, while outside you'll have access to 70 acres of private parkland. The property functions both as a sanctuary for homebodies who love hiding away, and a venue for hosting friends on sunny weekends or throwing dazzling soirees.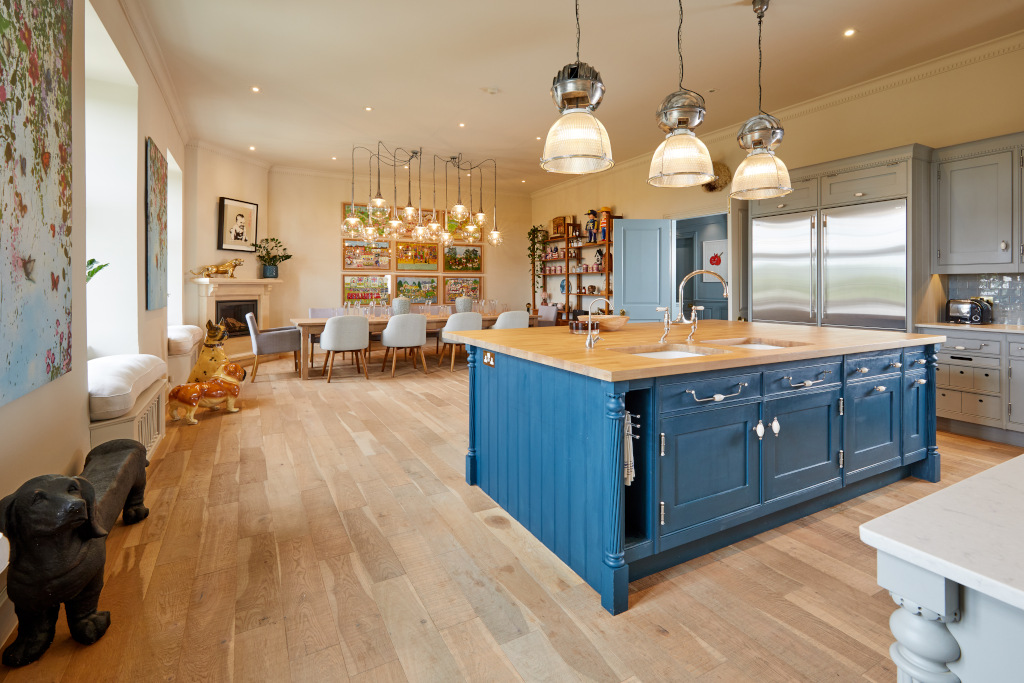 The interior exudes comfort and luxury wherever you turn. The bright kitchen is the hub of the home; it comes complete with bespoke cupboards, state-of-the-art appliances and a gorgeous kitchen island. The dining room is conveniently connected through a little passage, making family suppers or glamorous dinner parties that much easier.
Next door is the drawing room, measuring at an impressive 43 feet, and it's ideal for gathering together – whether that's for deluxe drinks parties or a family movie night in front of the feature stone fireplace.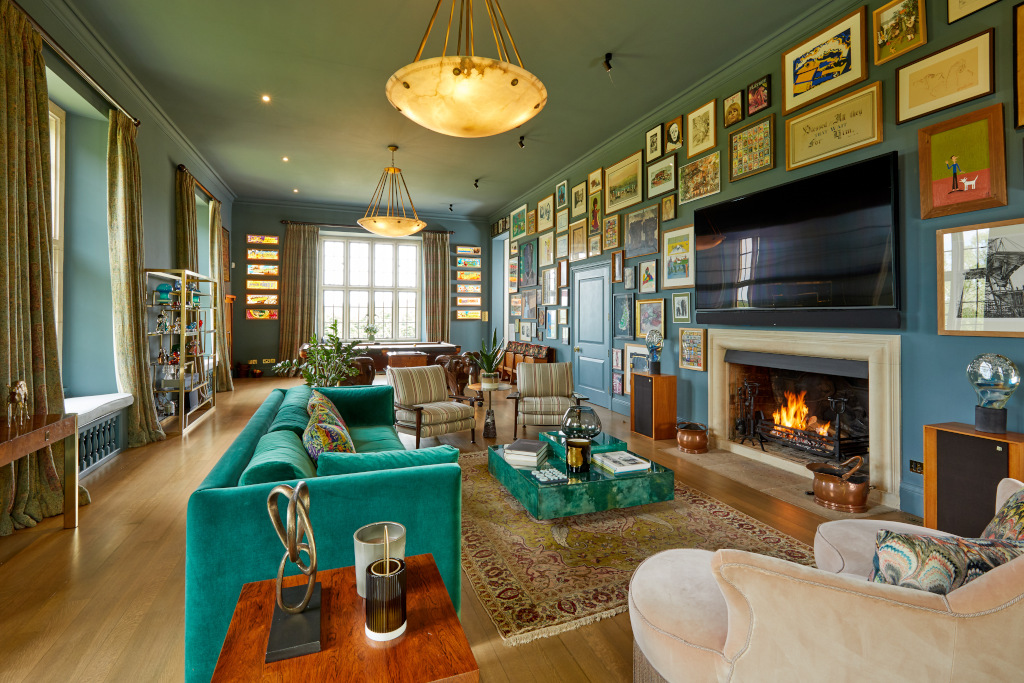 When it's the time to burrow yourself away from the outside world, just head to the master bedroom suite. This will be your very own safe haven: it comes complete with two dressing rooms, two bathrooms and a sitting room. In fact, this property grants all occupants the luxury of privacy thanks to every bedroom being en suite, with four boasting a sitting room and dressing room as well.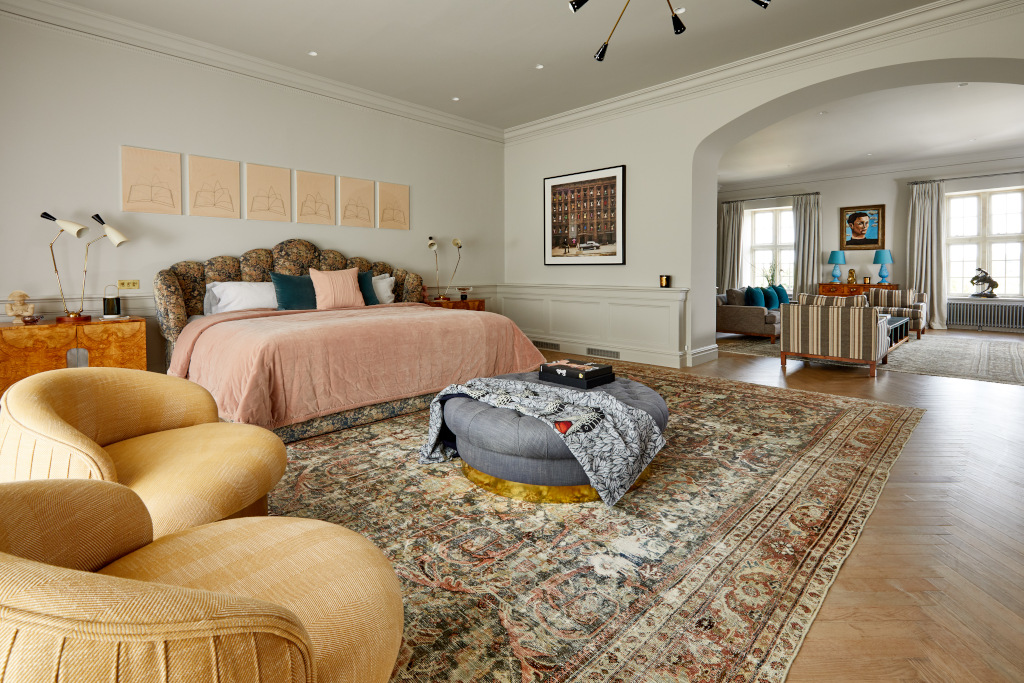 But it's the lower ground floor where you'll find the real pièce de résistance: the 73-foot swimming pool. Lining the pool are classical Roman style columns, while painted on the ceiling above is a sky mural, complete with twinkly lights. Tucked between two columns is a bubbling jacuzzi, and beyond a glass wall sits a gym. Elsewhere downstairs there's a steam room, sauna and changing rooms. Head down here to clear your hangover or continue your January wellness mission.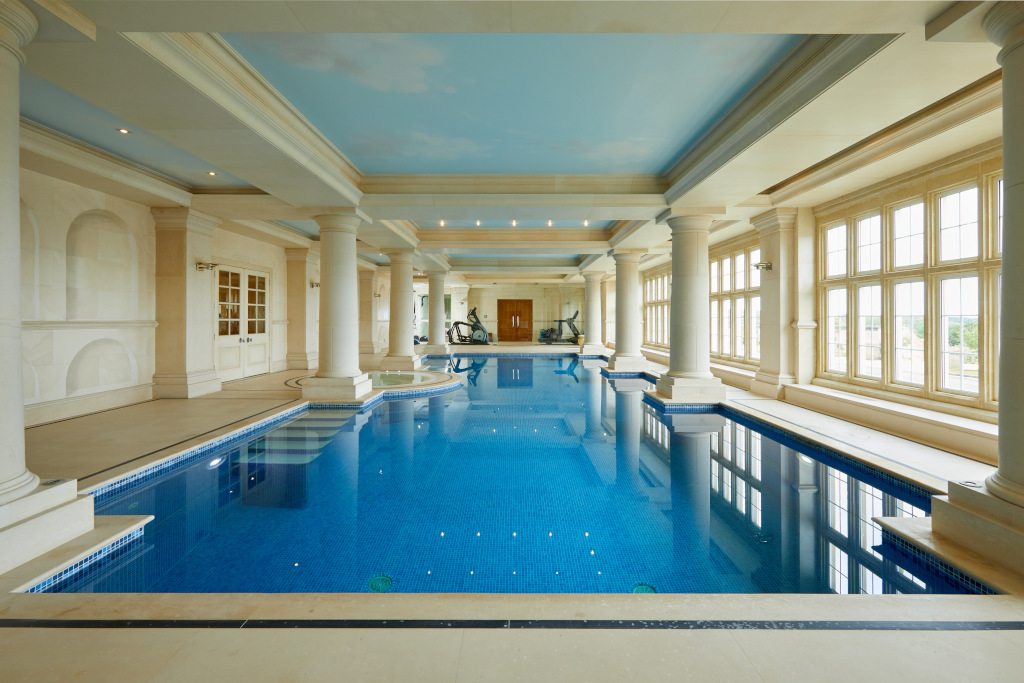 Even outside, this property continues to allow its occupant the chance to seek solace or entertain guests. You could mooch about in the walled garden, host cocktails in the pavilion, play doubles on the tennis court, kick about on the grass football pitch, or head to the paddocks and go for a ride around your very own private woodlands. With 70 acres to play with, you will have the very best of English country life at your fingertips.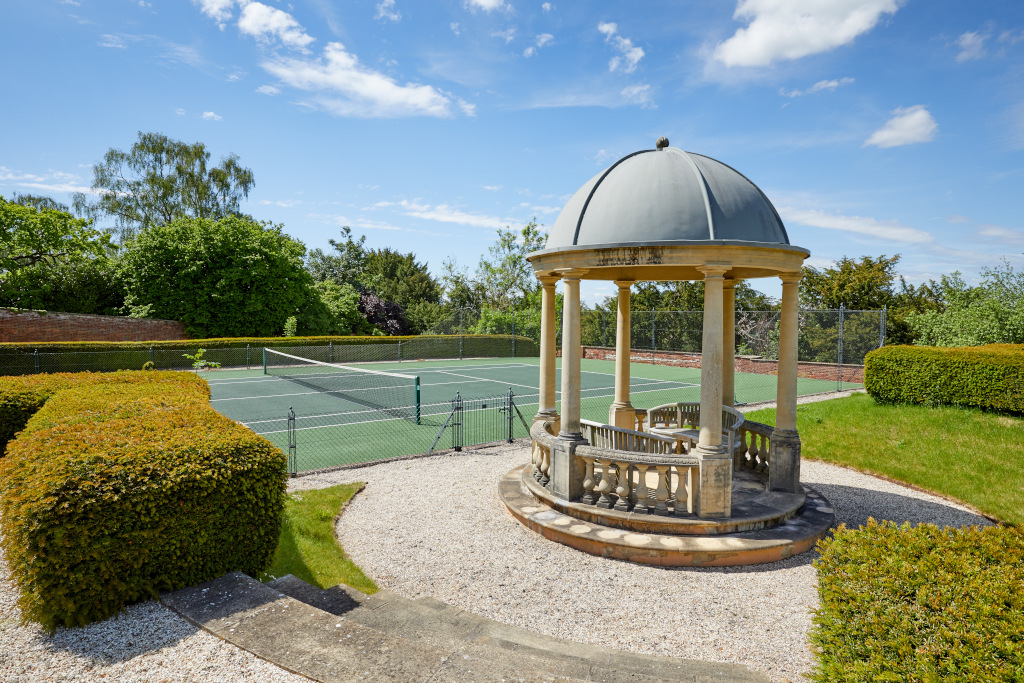 Positioned on the edge of one of England's prettiest pastures, this property would make the ideal family home. After all, it has been home to music royalty for over a decade…
Available through Knight Frank for £6,750,000
MORE PROPERTY
The Best Properties on the Market with Fitness Features / Escape To The Country With This Charming Somerset Home / Best Country Homes on the Market Right Now