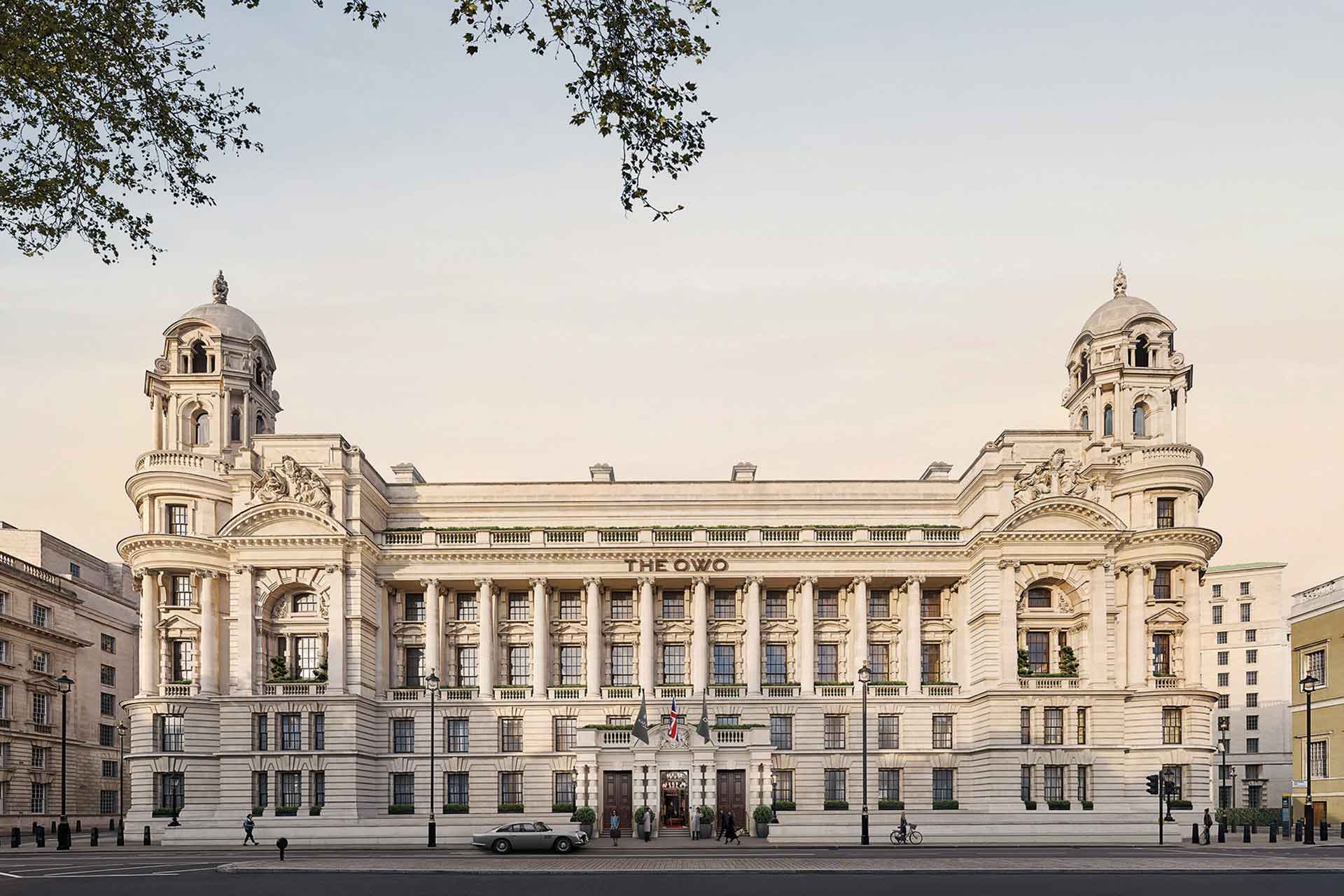 The OWO Story: Winston Churchill's Old War Office Is London's First Raffles & Residences
---
The OWO is a Great British Brand 2023
The OWO is an entry in our Great British Brands 2023 book. 
The OWO: Great British Brand 2023
'Across the past six years, we've been working to create a new destination for the capital, and when The OWO opens later this year, the public will be able to step inside this British institution for the first time. There's truly nothing like it – a flagship Raffles hotel and 85 branded private residences will sit alongside nine restaurants, three bars, an immersive Guerlain spa, Pillar health club, and a 620-capacity ballroom.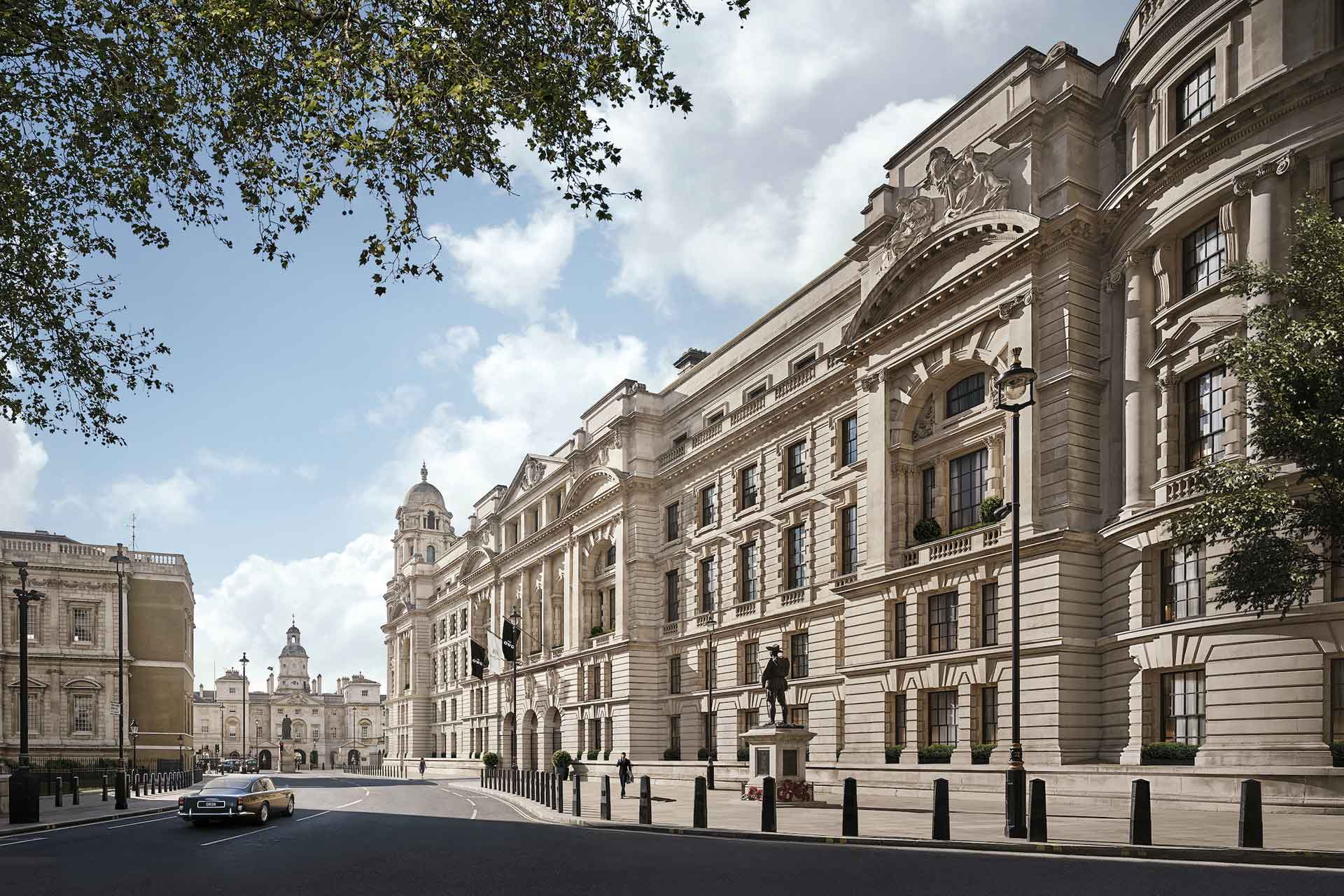 'When we opened the sales of our residences in 2020, it was with the intention of welcoming prospective buyers in London to visit in person. Across the pandemic, we had to pivot quickly and find ways to recreate experiences virtually, presenting our show residences online, via film and CGIs. A challenge, but the rare opportunity The OWO presents still shone through, testament to the building's historical significance and beauty. The OWO now spans 760,000 sq/ ft, with an interior courtyard dividing the 120-bedroom hotel and the 85 private residences. Because of the hexagonal shape of the building, it was like a jigsaw puzzle fitting everything together, but clever planning has resulted in residences each unique in size and layout. The building's history has informed every stage of its transformation. 
'We worked on a book to document The OWO's past, gathering historic photographs which gave us an understanding of the original purpose of its numerous rooms. Many women undertook amazing work here and we have ensured that certain rooms are named after these individuals. We've also of course given serious thought to partners we've brought on board and are working with British craftspeople throughout the refurbishment. An exciting collaboration is underway with the National Portrait Gallery and Frieze, with whom we're developing the art strategy for the building. Each of our esteemed partners has played a pivotal role as we usher the landmark building into a new era.' Shalini Hinduja (Hinduja Group) and Jenny Naylor (Head of Marketing, The OWO) 
Timeline
1906
Construction completed. Original architect William Young dies in 1900, and his son Clyde Young continues work on the building.
1919
The War Office is used as the HQ of Winston Churchill, Secretary of State for War from 1919 to 1921.
2016
Building is acquired in a joint venture led by the Hinduja Group, who engaged experts like English Heritage and Mola for the renovation.
2021
The OWO Residences pre-sales outperformed the Prime Central London market, setting a record for values achieved for price per square foot.
2023
The first-ever Raffles hotel in the UK and Raffles-serviced residences  in Europe open, delivering an unparalleled destination for London.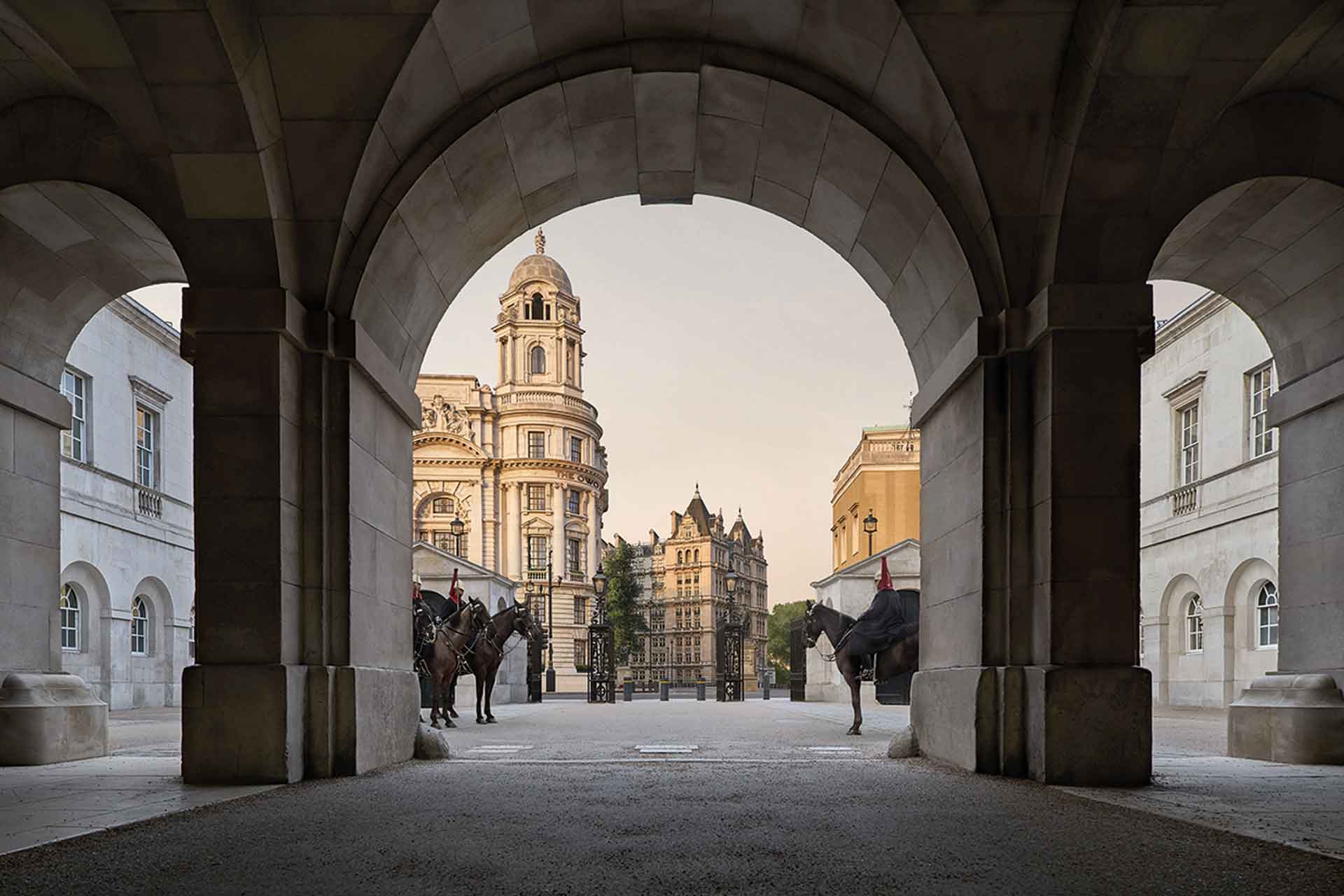 DID YOU KNOW?
Britain's most influential political and military leaders held office here, including David Lloyd George, John Profumo and Earl Kitchener. 

The Old War Office inspired Ian Fleming to write his James Bond series after working for Britain's Naval Intelligence Service. It has featured in five Bond films.

The building boasts a spectacular interior courtyard, similar in size to the famous courtyard at the Royal Academy.

Michelin awarded chef Mauro Colagreco will make his London debut at The OWO, offering three concepts including a fine dining restaurant and chef's table experience. 

The Spa at Raffles London will be home to a dedicated Guerlain wellness concept and a members' health club by movement specialists Pillar.
THE OWO
Whitehall, London SW1A 2EU
+44 (0)20 7139 5012