24 podcasts to inspire, make you laugh, learn something new or just to pass the time…
Style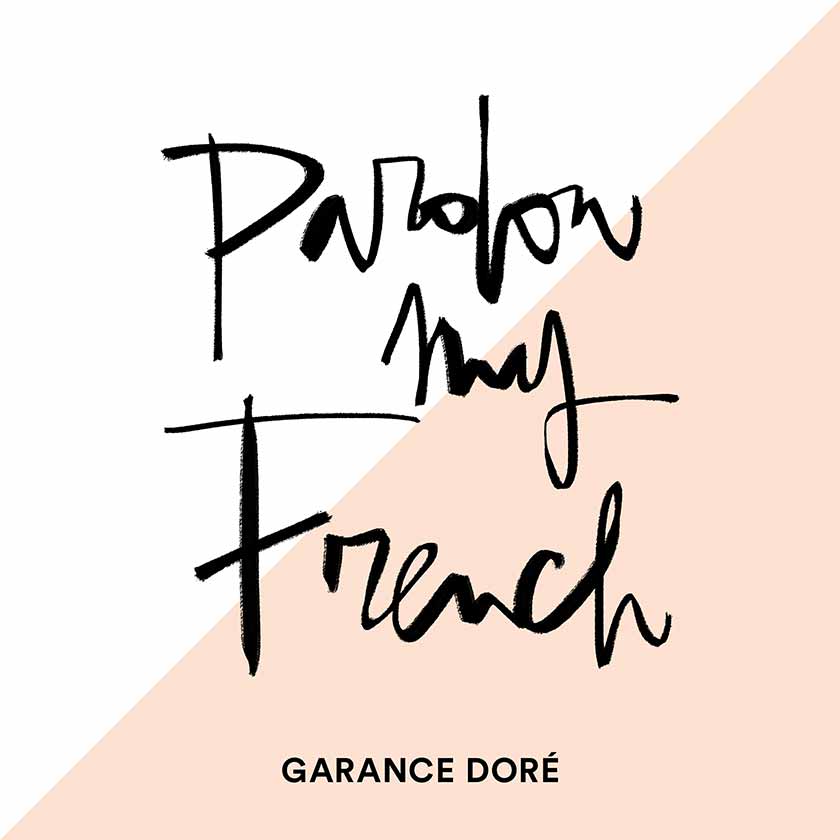 From in-depth discussions with designers on the Vogue Podcast, to funny and heartwarming interviews with Erin and Sarah Foster on Pardon My French, and our very own interiors podcast House Guest.
House Guest Join Country & Town House's Interiors Editor Carole Annett as she travels around conversing with the creme de la creme of the interior design world. Only 20-30 minutes long, the informal conversations reveal tricks of the trade, ideal for listeners who might be undergoing their own home projects, and the secrets of the experts that aren't all that easy to uncover…
Pardon my French Garance Dore began her career as an illustrator posting her art on a blog. Soon after, her witty and honest voice, style and taste took the blog in a whole new direction with street style, funny 'pardon my french' videos and finally, a book Love x Style x Life. Now Pardon my French has taken podcast from where Garance sits down with her friends, coworkers, or people she admires to talk about everything love, life and style. Previous guests have included Isabel Marant, Michael Kors and Laura Brown.
The Vogue Podcast Former US Vogue Editor-at-Large, Andre Leon Talley, hosts the Vogue series podcasts where each month he discusses an issue with Anna Wintour and Tonne Goodman, as well as other influential fashion players such as Gigi Hadid, Erdem Moralioglu and Alessandro Michele from Gucci. Essential fashion listening if you are a fan of the magazine and a behind-the-scenes snapshot into the making of the mag.
Monocycle by Leandra Medine and Oh Boy If you are a fan of Man Repeller and Leandra Medine (its creator) you will already be familiar with these two insights into her brand and life. Oh Boy is an editorial podcast interviewing influential people, whereas Monocycle is a glimpse into the mind of Leandra and her intellectualising of the fashion industry and her lifestyle. If you love Leandra, you'll love it.
Social Commentary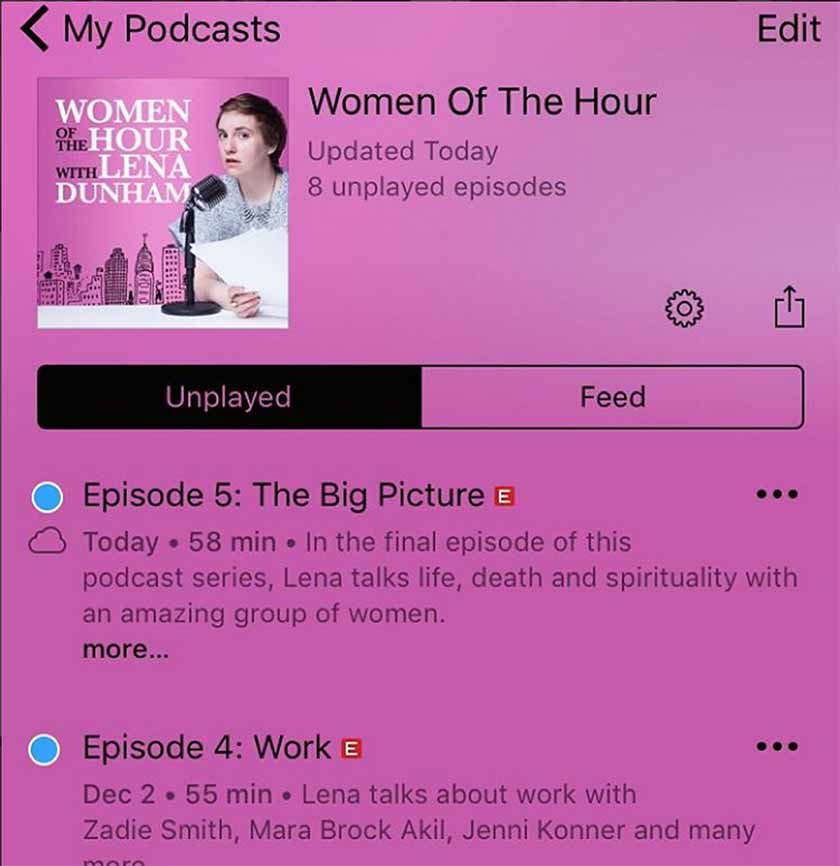 The Gurls Talk Podcast hosted by model Adwoa Aboah is a source of inspiration for 'Gurls' who want to hear from other fierce human beings about how they take control of their lives. Past guests include Jorja Smith, Ramla Ali and Sonny Hall.
Call your girlfriend As the name suggests, this podcast is more like the conversations you'd have with your friends over a bottle of wine. Why not bring a little joy to your commute with their friendly chatter.
Dear Sugar Cheryl Strayed's podcast tackles topics like family, career and love, in an honest, open and muddled way.
Freakonomics Have fun learning something new about the everyday. This podcast is great because it looks at the hidden side of things in everyday life such as 'why are we still using cash?'. Think about things differently on your next commute.
Crime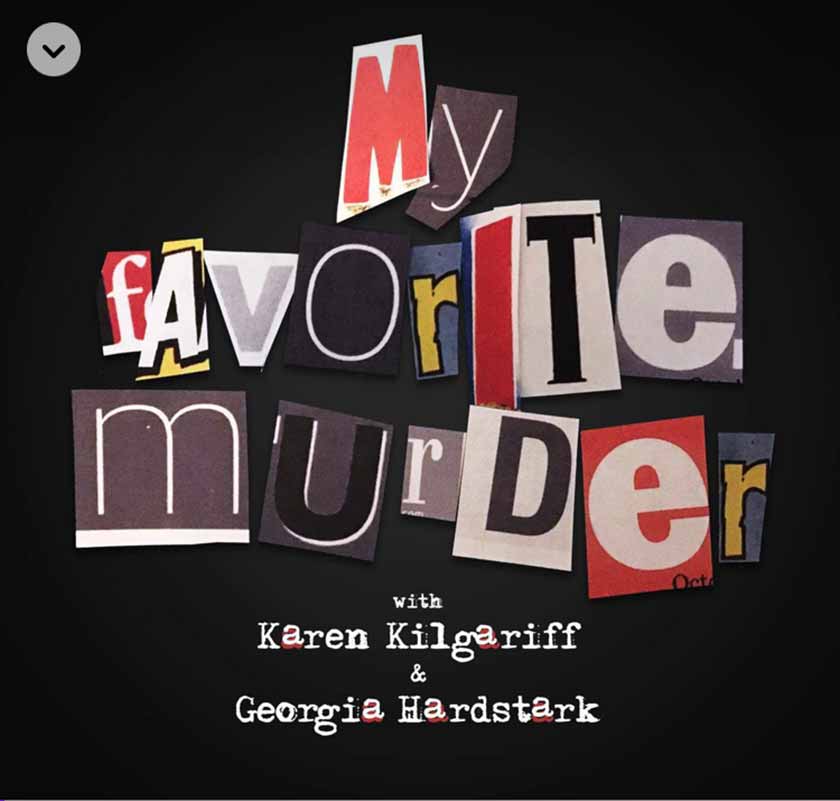 Our online editor, Rebecca, loves her crime podcasts. Here are her picks:
Other true crime podcasts worth a listen as you wait for the latest MFM (assuming you've ticked Serial off your list) include In The Dark, a chilling serialisation of the case of the abduction of Jacob Wetterling.
Comedy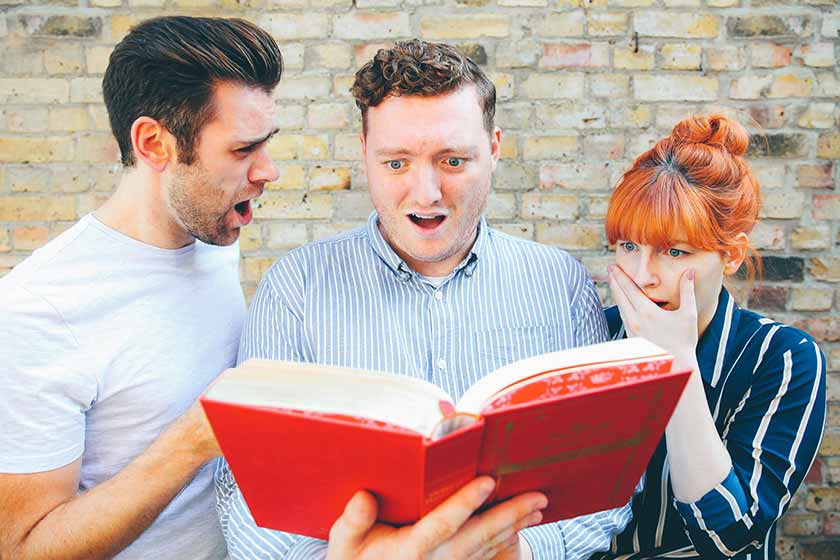 My Dad wrote a porno If you haven't already listened, you must. Laugh out loud hilarious, it's cringey in the best way.
How did this get made Comedians deliberate why certain rubbish films have been produced. As you can imagine, it's light-hearted and fun.
Culture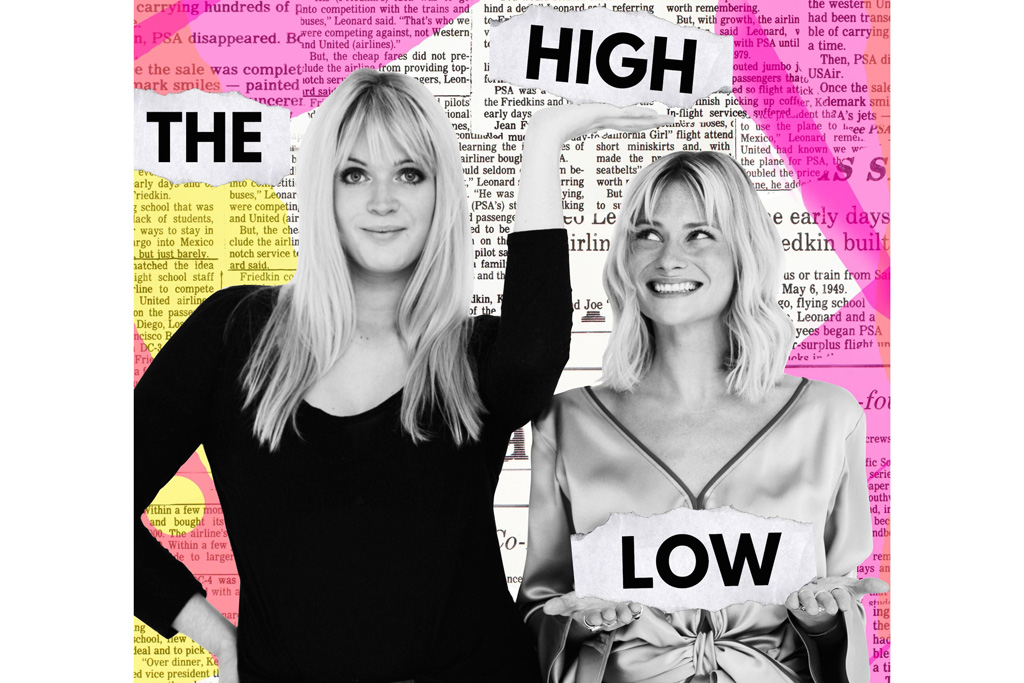 The High Low We'd be surprised if you hadn't heard this mentioned or spoken about at some point. Hosted by fan favourites Dolly Alderton & Pandora Sykes, this pop-culture podcast covers all sorts of topics from high-brow and low-brow life.
This American Life A weekly public radio show exploring big ideas backed up with case studies and in-depth stories of social and cultural events.
Desert Island Discs A British classic. Almost as iconic as afternoon tea – need we say more. Our luxury sales director Maya, listens to this podcast every morning and swears it's the best.
Kermode and Mayo's Film Review One of the BBC's most successful podcasts, Kermode and Mayo's Film Review has been going for around 16 years, and is nicknamed 'Wittertainment' by its loyal fan base, otherwise known as 'members of The Church'. It is essential listening for movie buffs with a winning formula: Mark Kermode, one of the country's foremost film critics gives reviews for the top ten films in the box office that week, while Simon Mayo reads out intelligent and witty correspondence from listeners, often jam-packed with in-jokes. Phrases like 'Hello to Jason Isaacs' and 'shut up buttwad' will sound completely incomprehensible to first-time listeners, but once you have downloaded a few, you are very much in on the joke too. It's like being part of a cult – in a  good way. Each episode also includes an interview a big movie star – check the back catalogue and you are bound to find one of your favourites. Regulars like 'DVD of the Week' and 'TV Movie of the Week' are included too in each two-hour instalment.
The Adam Buxton Show Previously one half of the very popular The Adam and Joe Show on BBC6 Music, Adam Buxton has proven himself to be a very effective interviewer and master of the radio jingle in his solo podcast venture. Often silly and occasionally profound, Buxton has interviewed a wide range of prominent celebrities, from Richard Ayoade to Caitlin Moran. His podcast with Louis Theroux, old childhood friend from Westminster School, is a great place to start and is filled to the brim with giggles.
Storytelling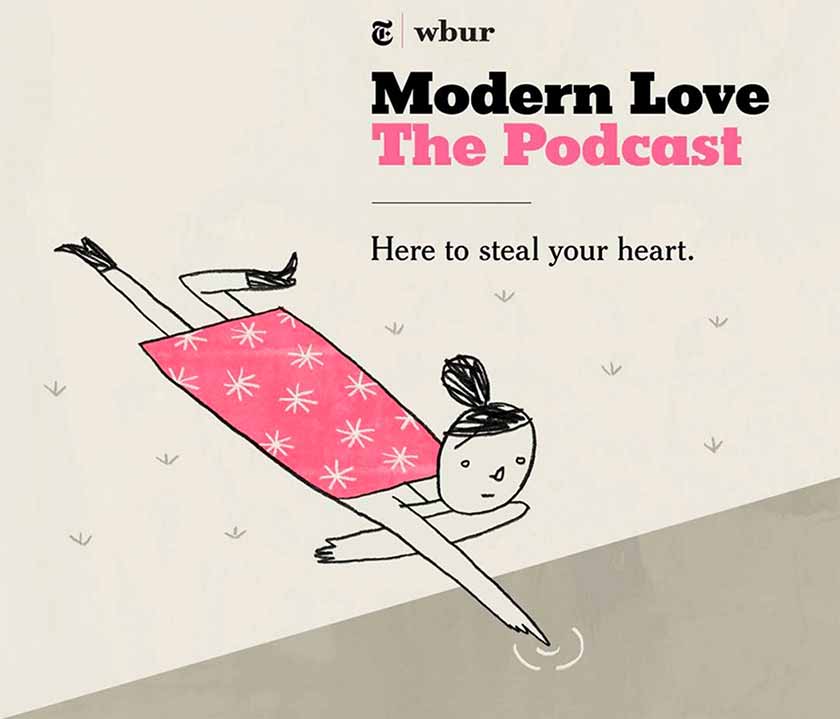 New Yorker: Fiction Well-known authors read stories from the New Yorker archives and go on to provide an interpretation of their literary analysis of said story. Interesting and wonderfully nerdy – if you like stories.
Modern Love Very similar to the above, but all of the stories are about modern love from The New York Times' Modern Love column. The readers are of a high calibre and include actors from Dakota Fanning to Joshua Jackson. Dakota's episode was a personal favourite, so please download it now.
StoryCorps Interviews with real people about real life.
The Archers Felicity Jones still listens after starring in the series as Emma Grundy. That's where I learnt my craft,' Jones told The Telegraph. 'When I come home I am literally the most popular person with my friends' parents for doing The Archers.' There's an interesting mix of storylines, from Helen's custody battle, to a jam mix up at the fair.
Food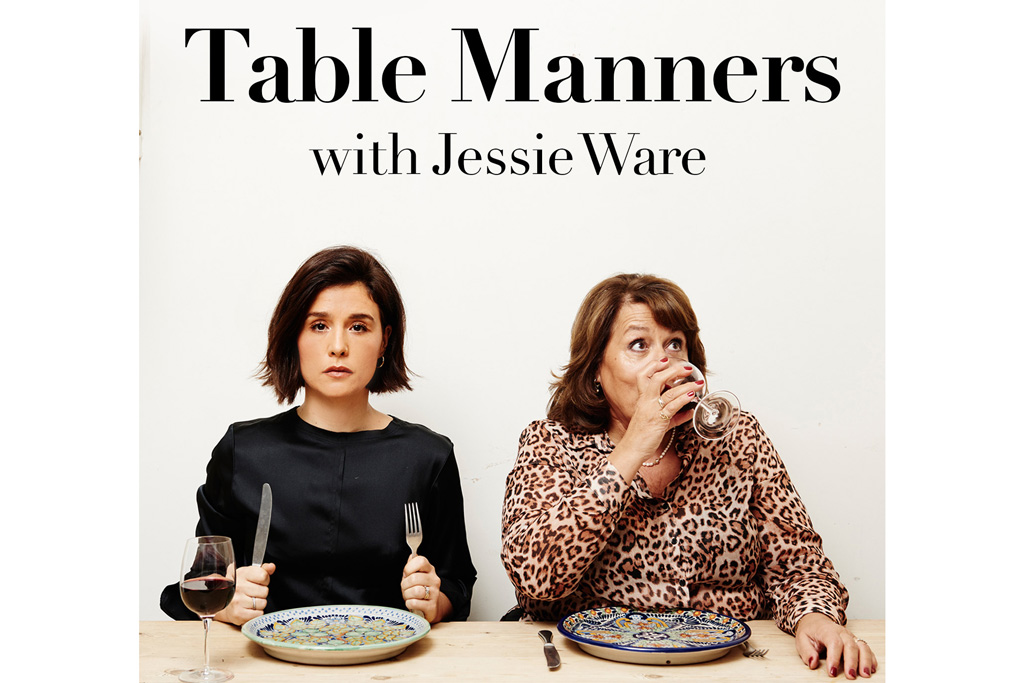 Table Manners Listen to this on the tube on the way home and feel like you're the guest of honour. In Table Manners, Jessie Ware and her mum host famous guests and talk food, amongst other comedic subjects.
Radio Cherry Bombe This weekly program brings to life Cherry Bombe magazine, which celebrates the coolest women in the culinary world; with cover stars including Chrissy Teigen, Karlie Kloss and Lena Dunham. The podcast has interviewed Bobbi Brown, Yotam Ottolenghi and Ina Garten about their lives in food. A foodie delight, especially if you are based in New York.
Philosophy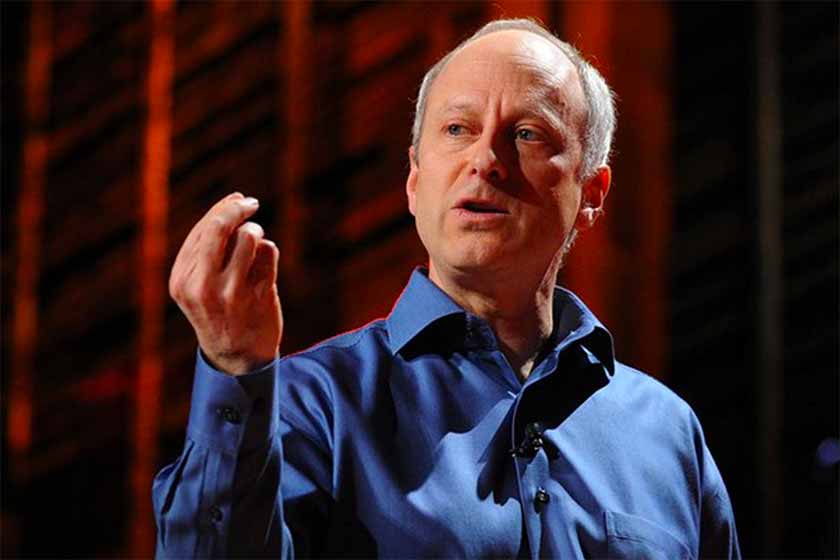 The Public Philosopher Great listening for a philosophy novice, Michael Sandel from Harvard University visits universities around the globe to deliver lectures on current controversies ranging from 'Should a banker be paid more than a nurse?' to 'Should we bribe people to be healthy'. Audience participation is also recorded, which adds another dimension and encourages listeners to get to the heart to the ideals and logic behind their thinking.
READ MORE: The Best Spa Days in London
READ MORE: The Best Literary Festivals of 2019
---