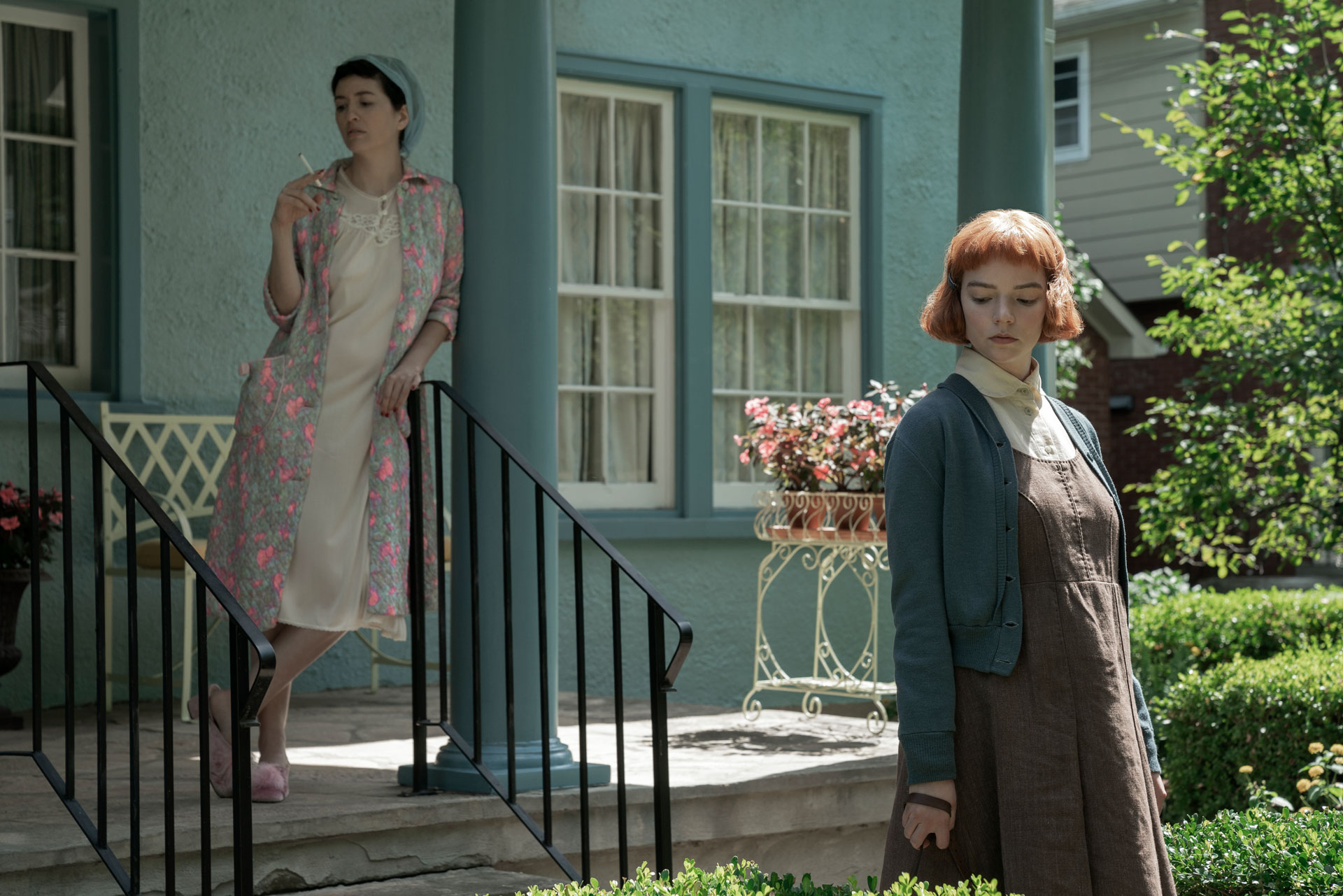 A Chess Festival Is Coming To London (& We're Going Full Beth Harmon)
Check(mate) your diary
Spent lockdown brushing up on your chess skills and binge-watching The Queen's Gambit? This one's for you. ChessFest is coming to London's Trafalgar Square this July, the first large-scale public event to take place in the square since the pandemic began. The inclusive festival promises a busy day of games, shows, and Alice and Wonderland themed entertainment.
Shop our edit of the most beautiful chess sets
ChessFest 2021
Chess fans, dust off your chess pieces and polish your boards, because London will be welcoming its first ever outdoor chess festival in Trafalgar Square this July. Arriving just in time for the summer holidays, the events planned for Sunday 18 July 2021 promises a fun-packed schedule of games, activities, tournaments, and performances.
Following the success of shows like Netflix's The Queen's Gambit, chess has seen a huge resurgence in popularity both in the UK and internationally. With searches for chess sets soaring on eBay, Etsy, and Amazon, it's safe to say that people are taking notice of the quiet sport.
With that in mind, what better time to introduce ChessFest to the UK capital? Organised by Chess in Schools and Communities (CSC), the UK charity with a mission to improve children's education and social development through chess, ChessFest encourages everyone to get involved and find out for themselves the fun apparent in chess.
ChessFest also coincides with multiple celebrations, including the 170th anniversary of 'The Immortal Game' and the 150th anniversary of the publication of Lewis Carroll's original novel Alice's Adventures in Wonderland. To mark the occasion, organisers are encouraging children to dress up as characters from Carroll's beloved novel.
What to Expect
Starting on Friday, ChessFest will see CSC invite 300 children from 30 inner-city schools across the UK to London. They'll be taking part in various chess-related games and activities, including a trip to the V&A to see Alice: Curiouser and Curiouser and an opportunity to dress up as knights with fifteenth and sixteenth century armour from the Wallace Collection.
The fun for everyone else will start on Sunday, with a takeover of Trafalgar Square. Hundreds of chess tables will be set up for players of all ages and abilities, with over 50 professional chess teachers on hand to show beginners the ropes. Players are also welcomed to join The World Giant Chess Championship, which includes six giant chess boards for people to play on.
Other activities include the opportunity to challenge a Grandmaster at speed chess, take part in the Blindfold Chess Exhibition, watch international online games broadcasted across giant screens, and see a performance of a human chess game inspired by Alice Through the Looking Glass.
As Alice would say, "It's a great huge game of chess that's being played–all over the world–if this is the world at all, you know. Oh, what fun it is!"
Setting Up a Chess Legacy
CSC have also ensured that the excitement for chess won't stop with ChessFest, as the charity has unveiled plans for a collaboration with local councils to install giant chess sets and concrete chess tables in London parks. Checkmate.
HOW?
16 – 18 July 2021 | Public Event in Trafalgar Square (Sunday Only) | chess-fest.com