Following the residency of Grange Park Opera from 1998 to 2016, The Grange Festival quickly became among the top 7 opera occasions in the UK….
In the heart of Hampshire, The Grange Festival transforms its Grade-I listed neoclassical mansion into the heart and soul of opera from 6 June to 6 July. Opera-goers this season can expect the biblical Belshazzar, Mozart's Le nozze di Figaro and the Italian Falstaff composed by Giuseppe Verdi, alongside a selection of classical, traditional and contemporary ballet.
The C&TH Guide to The Grange Festival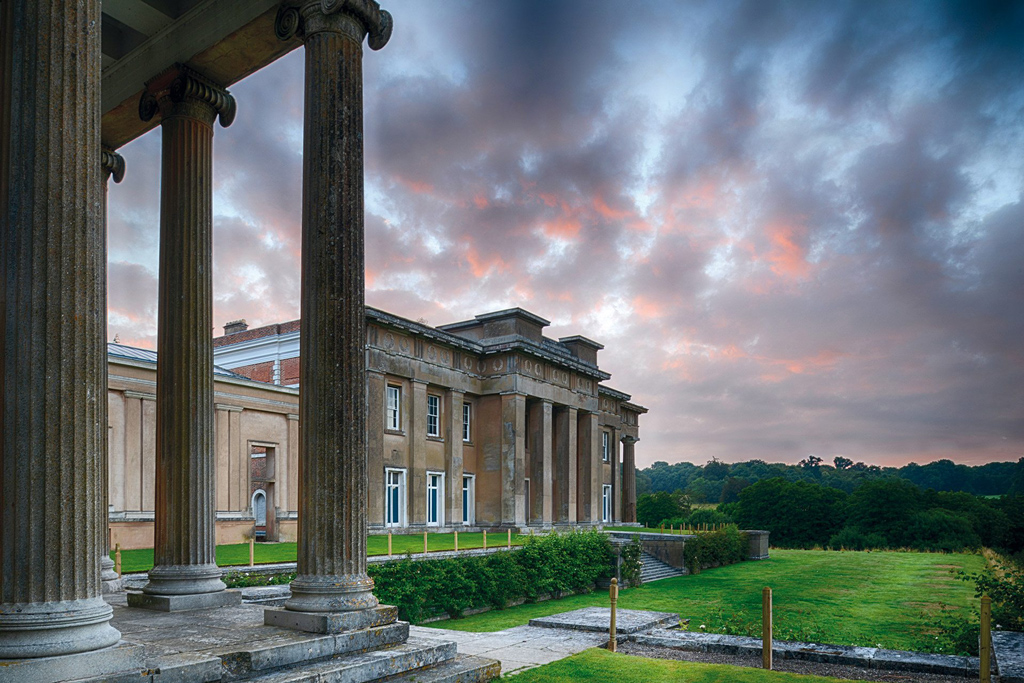 Le nozze di Figaro
June 6, 8, 14, 19, 23 & 30
Figaro is Mozart's most theatrical opera with plenty of wit, satire, beauty and liveliness. Le nozze di Figaro will be sung in Italian with accompaniment from the The Academy of Ancient Music. BOOK HERE.
Falstaff
June 7, 9, 15, 21 & 29
Falstaff is the last opera by Giuseppe Verdi. A celebration of love and life, the opera tells the story of three women who triumph over an old man who comically tries to win their affections. BOOK HERE.
Belshazzar
June 20, 22 & 28, July 4 & 6
The five-star opera Baroque opera Belshazzar depicts the freeing of the Jews as told in the Book of Daniel. Focussing on the chorus, these performances at the festival are part of a collaboration between Grange Festival and The Sixteen Choir and Orchestra in celebration of their 40th anniversary. BOOK HERE.
The John Wilson Orchestra
July 5
For one night only, The John Wilson Orchestra will perform Hollywood and Broadway classic hits. Expect a boastworthy cast of singing stars and a joyous musical atmosphere. BOOK HERE.
June 25 & 26
Once you're all opera-d out, enjoy a fine curation of dance; contemporary, traditional, classic and iconic ballets. BOOK HERE.
Where to stay?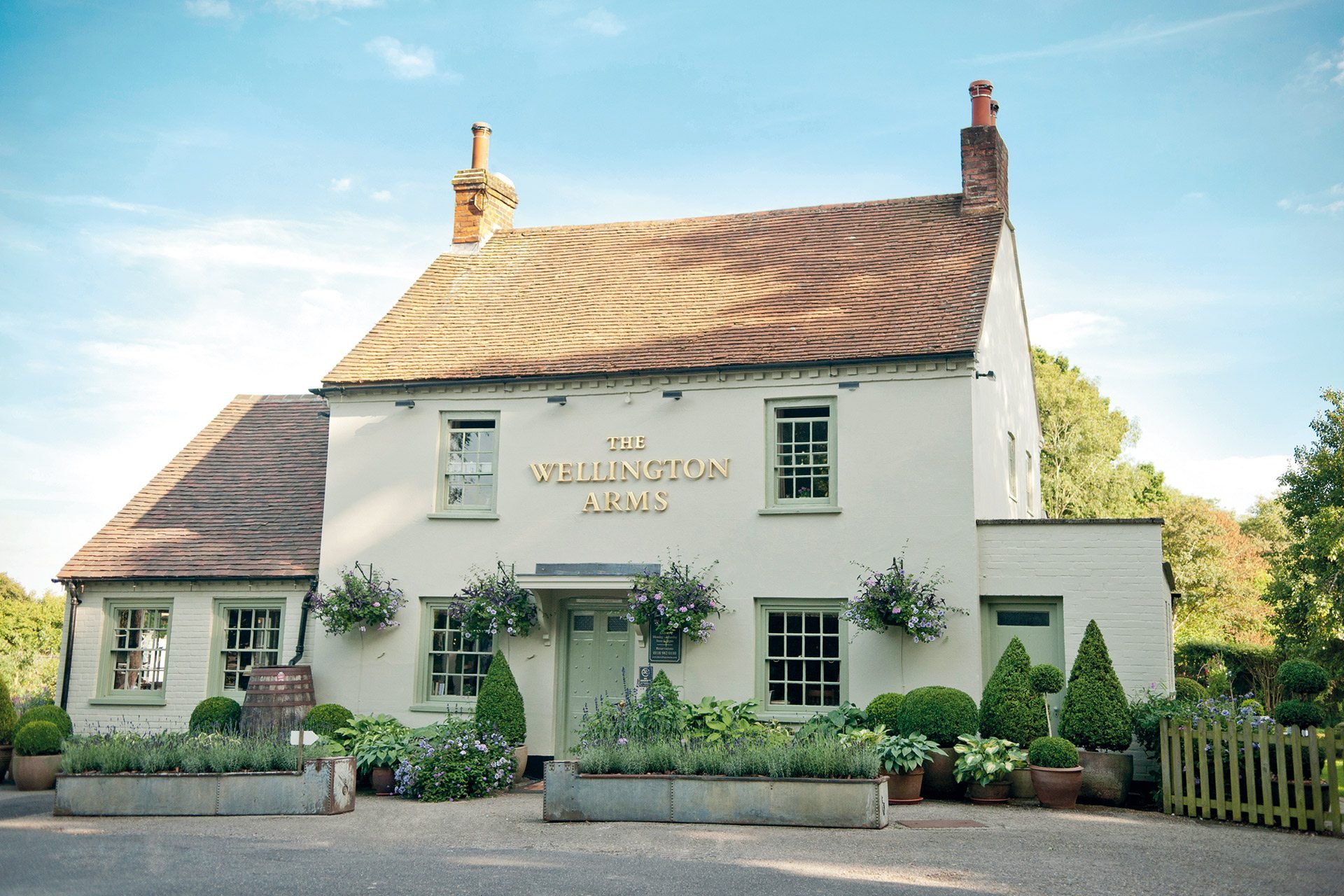 There's something pretty special about 'The Welly'. It's a real foodies' pub, owned and run with great charm by Simon Page (front of house) and Jason King (award-winning chef). Set in countryside on the Hampshire/Berkshire border, it has a burgeoning kitchen garden and a field where hens, bees, sheep and pigs are kept. The dining room – there are just 12 highly prized tables – is delightfully informal. There are four bedrooms: the Apartment is a one-bedroom suite above the pub. Then, tucked away in a converted 17th-century, oak-framed hay store are two striking guest rooms, all exposed brickwork and timber beams, and outside a green oak barn, the Cart House. Doubles from £110.
Read our interview with artistic Director, Michael Chance CBE last year, on why Grange is special…
How does this year's festival contrast or build from the work of others?
'When planning my first festival for 2017, I looked at what had been staged at The Grange since the start of opera there 18 years before. It was obvious both to fill some of the gaps but also build on some of what had clearly worked in the theatre and been popular. The theatre itself is terrifically flexible and intimate. I have seen how really imaginatively staged and brilliantly sung baroque operas have caught the imagination all over Europe and that was clearly, also with The Grange's historical and aesthetic context, an area worth exploring. And Mozart operas featured less than I expected. So we start this year with his musical theatre, The Abduction from the Seraglio, and continue next year with The Marriage of Figaro.I wanted to present classy comedy and satire, as well as searingly beautiful lyricism and involving drama. I believe we have all that this year. The Barber of Seville, opera's most popular comedy, and Candide, Bernstein's whacky and brilliant Broadway show, complete the sung bill of fare. But quite separate and distinct from all of these are two evenings of Dance and Ballet, which have really caught the imagination, and look likely to be the start of a beautiful friendship.'
What is the way to get the most out of attending Grange?
'Arrive early. Leave late. Take your time. Revel in the landscape. People watch. Meet old friends. And have the beauty of the house and the landscape present in your minds as the doors to the theatre are closed behind you, and you are transported into a magical musical world. Oh, and eat and drink as the fussiest epicurean would desire. '
Is there a feature or salient characteristic of Grange that makes it unlike any other arts festival?
'It is commonly held to be the most jaw-droppingly beautiful of all the country house opera festival locations. And the award winning theatre fully complements with acoustics and sight-lines as good as anywhere. The artistic aspirations of what goes on the stage are on an international level. And we now offer the new ingredient of Dance – under the visionary Wayne Mcgregor, and starring this summer Ed Watson, Marianella Nuñèz, Calvin Richardson, and many others.  I believe we are unique in adding dance at this level.'
Are there any 2018 themes or trends that have inspired or influenced the material in the festival?
'In an age of fakery, humbug and dread, I want audiences to forget, if only for an evening, these lowering clouds darkening our lives. The mood of this year is joy, fun, comedy, and gentle satire. When opera gets those right, it stays with you for a long time.'
MORE CULTURE:
What's On at the Tate in 2019 | London Theatre Guide: Best Plays in London | What's On at the Royal Albert Hall in 2019
---